The Big Clayton Development Roundup
June 23, 2016
3 comments
Print Article
Take a look at the significant developments happening outside of NE Florida. Our counterparts in St. Louis, nextSTL, share this roundup of the developments happening in their region.
Two that we've nothing about in some time:
Montgomery Tower in Clayton Moves Ahead with Revised Design: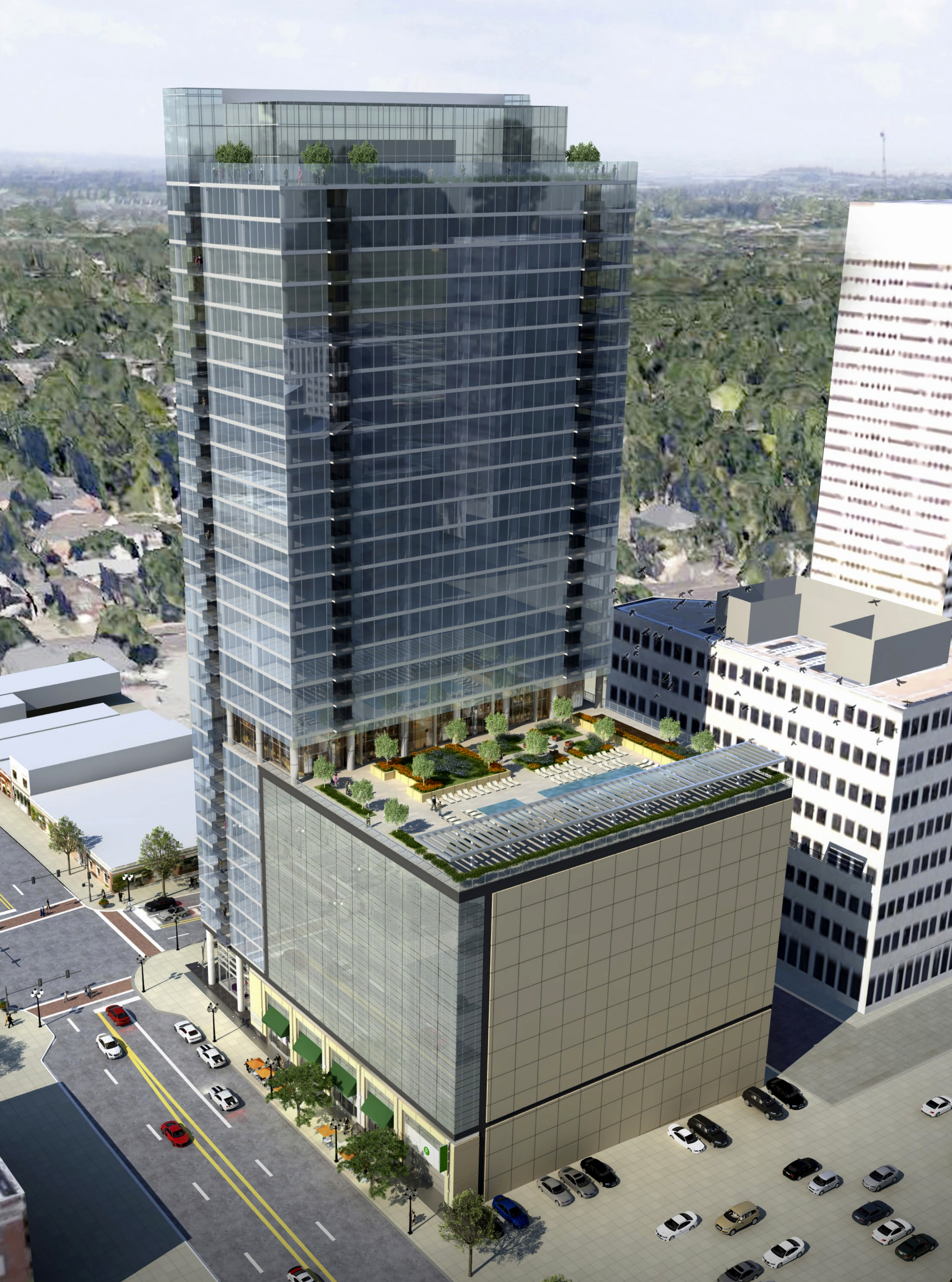 A revised design for the $100M Montgomery Tower at the corner of S. Central Avenue and Forsyth Boulevard has been submitted to the City of Clayton. New plans by the architecture firm Solomon Cordwell Buenz out Chicago reveal a 31 story, 546K sf, glass apartment tower with street level retail.
In January, this site was first to report the nearly decade old project had been revived. At the time, Joel Montgomery Jr. of Webster Groves-based Montgomery Development told nextSTL that market conditions were favorable for a high-quality apartment tower, and that he was optimistic about moving forward in 2014.
Residential Conversion in the Works for Clayton Seven-Up Building: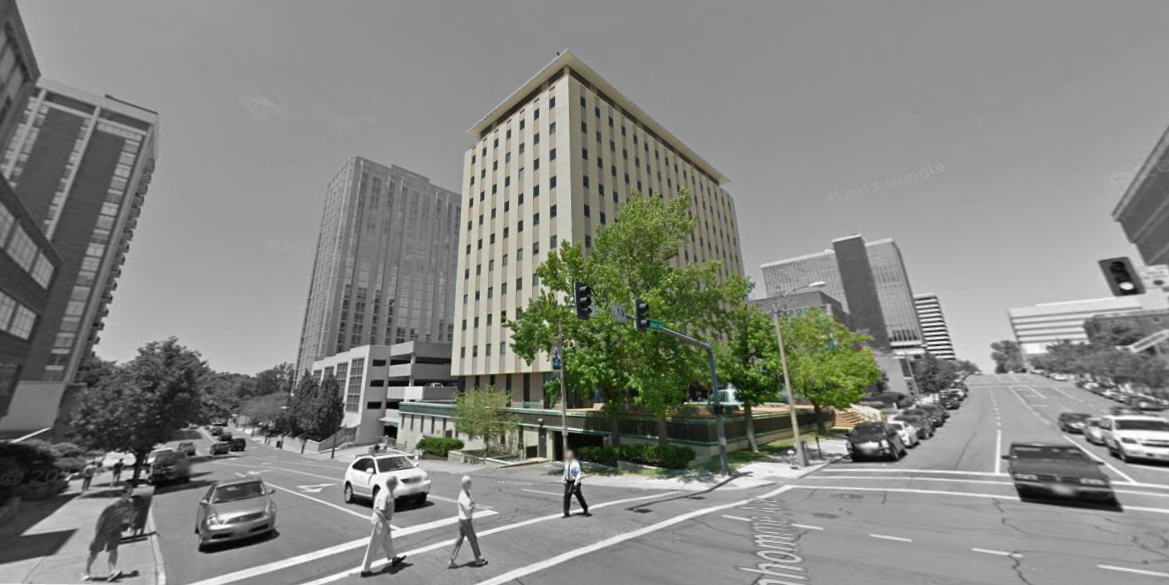 nextSTL has learned there are plans for another new residential building project in downtown Clayton. 100 units are expected to be developed by the Koman Group at 121 S. Meramec, site of the former World Trade Center and Seven-Up Buildings. According to nextSTL sources the commercial real estate firm has reached an agreement in principle with St. Louis County regarding the development site.
In 2013 the 13-story 210,000 sq. ft. building, constructed in 1964, was designated for demolition. An adjoining building, also formerly owned by soft drink maker Seven-Up, was also set to be leveled as part of the neighboring County Courts $130 million expansion and renovation. The Koman Group is now expected to re-skin the exterior and completely overhaul 121 S. Meramec property inside and out.
______________________
And one that won't be happening:
Revised Maryland School Townhome Project in Clayton Downsized Again: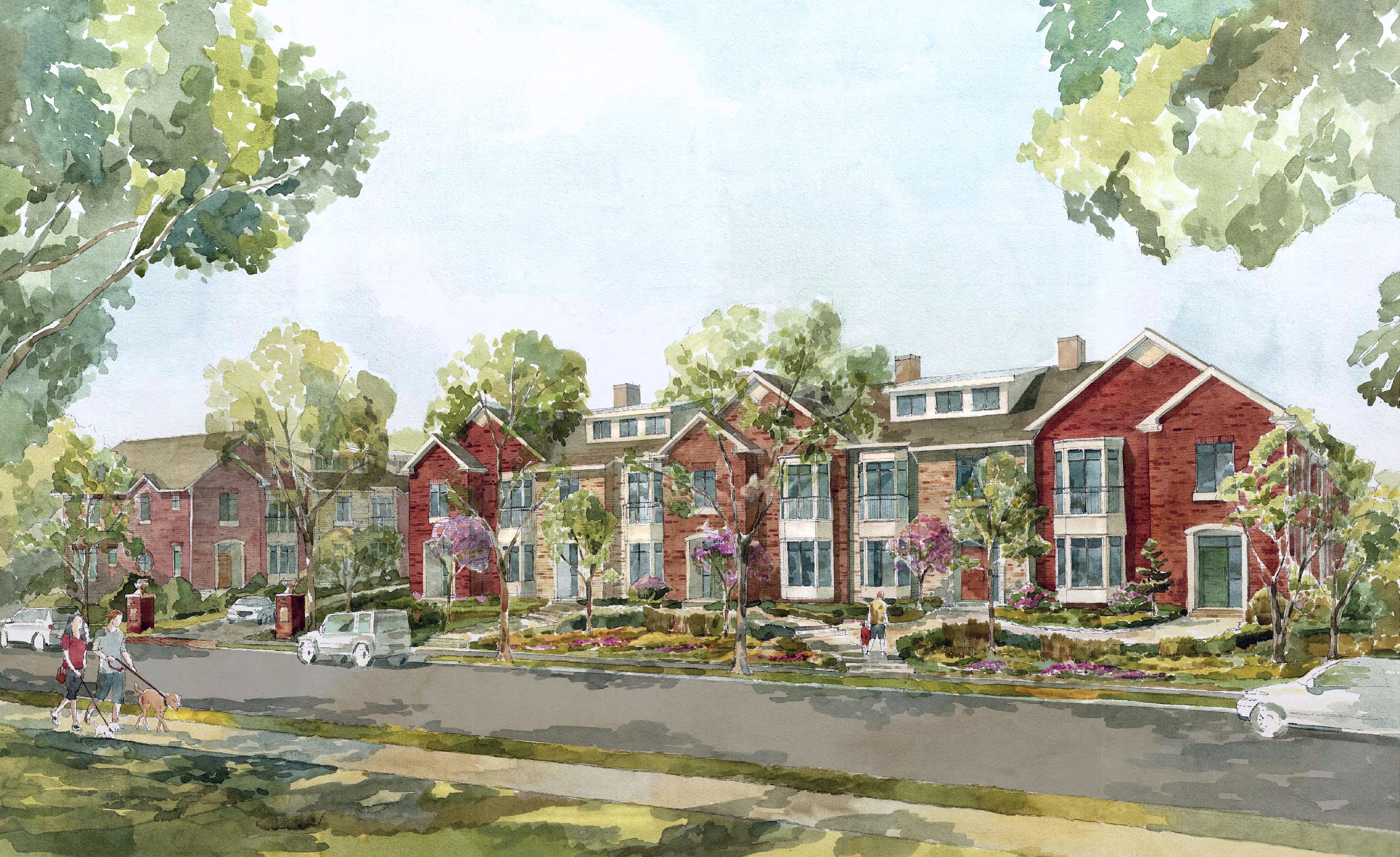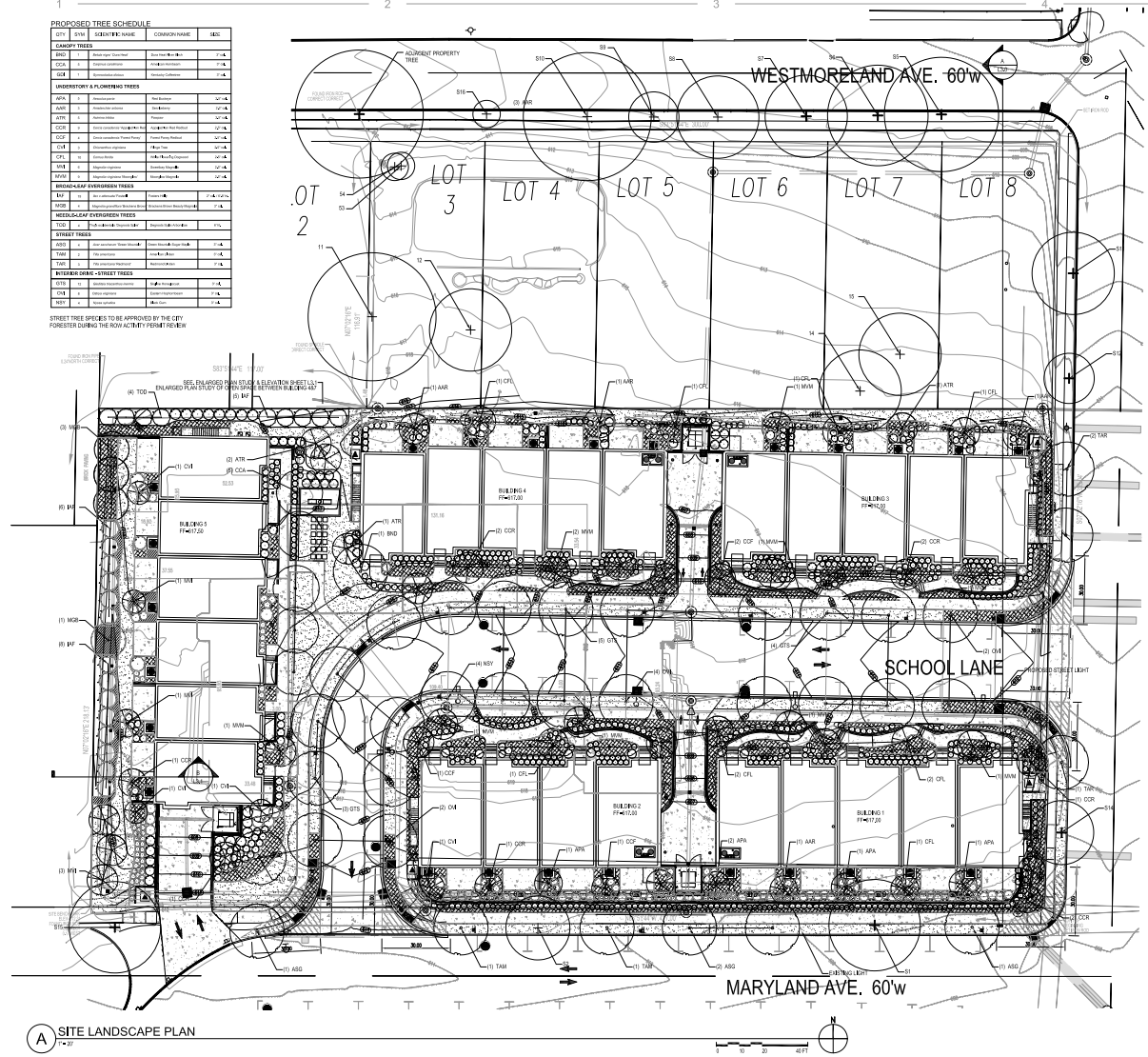 The Clayton City Plan Commission & Architectural Review Board recommended the city's Plan Commission approve the project at a meeting Tuesday. The commission instead recommended by a vote of 6-1 that the Clayton Board of Alderman reject the requested rezoning. The vote likely ends the effort to build townhomes at the long vacant school site. The latest iteration of the development plan is below. It would have placed six single-family homes across from existing single-family homes, and 25 townhomes facing a surface parking lot and parking garage owned by Washington University in St. Louis.
In short, a small number of immediate neighbors continued to demand that only single-family homes are appropriate for the vacant school site, which sits about a quarter-mile from the Forsyth MetroLink station and adjacent to parcels abutting Forsyth zoned as central business district. The outcome likely means only single-family homes development will occur here. If the school is demolished, approximately 14 lots could accommodate development.
Article provided by

www.nextSTL.com