The Big Clayton Development Roundup
June 23, 2016
3 comments
Print Article
Take a look at the significant developments happening outside of NE Florida. Our counterparts in St. Louis, nextSTL, share this roundup of the developments happening in their region.
Design for Big Changes for Clayton's Shaw Park Revealed: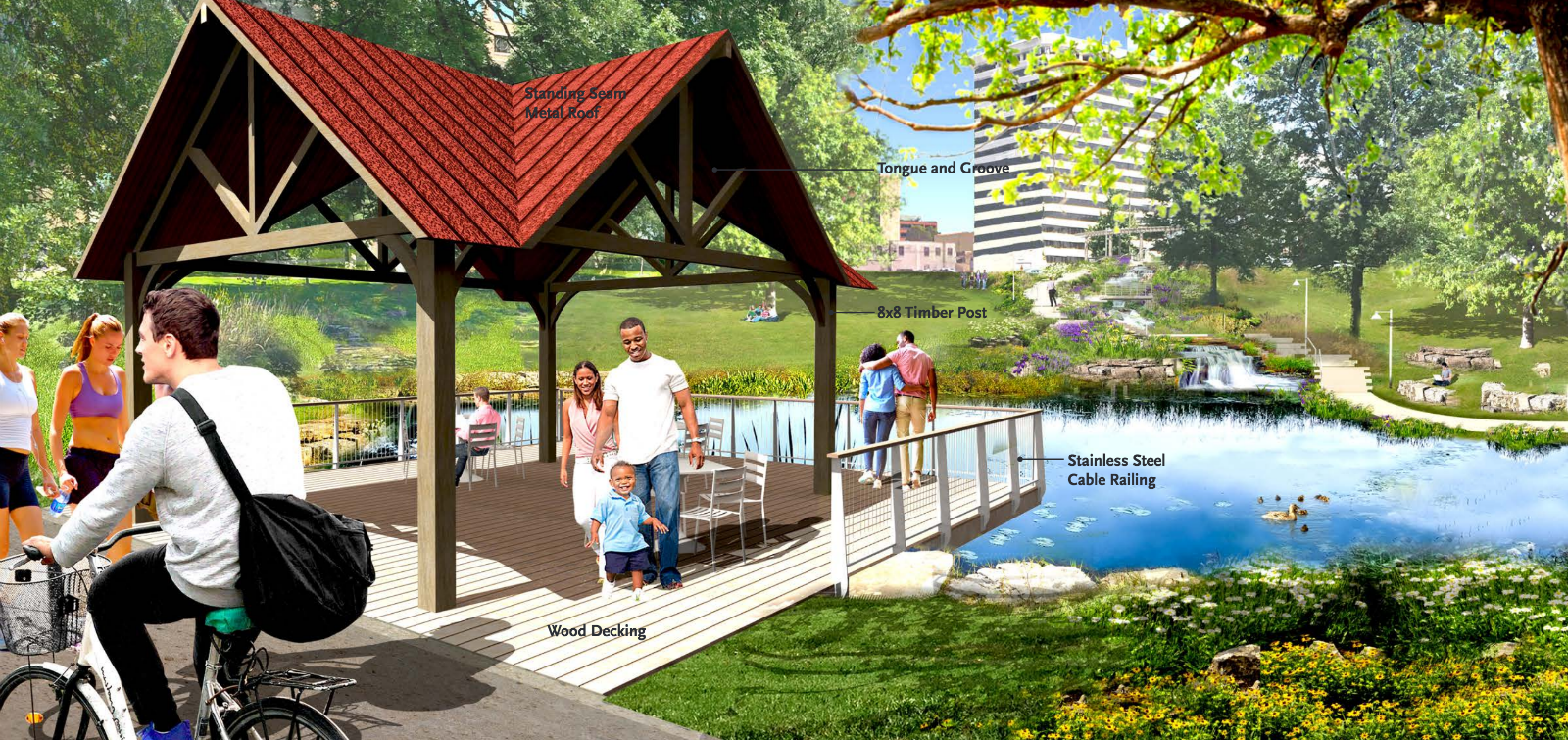 The City of Clayton has worked with SWT Design to create a plan to transform the northeast corner of Shaw Park. The refined plans, which will be reviewed by the city's Architectural Review Board at an upcoming meeting, closely mirror those depicted in the park's master plan, also by SWT.
Chapman Plaza, as the north entry is titled, would lead to a cascading water feature and pond. The project is part of a first phase identified in the park's master plan. Phase II could include "Century Garden", a new eastern entry to the park, with an additional phase introducing an adjacent new multi-purpose facility.
Townhomes Planned for Harris Armstrong Home Site in Clayton: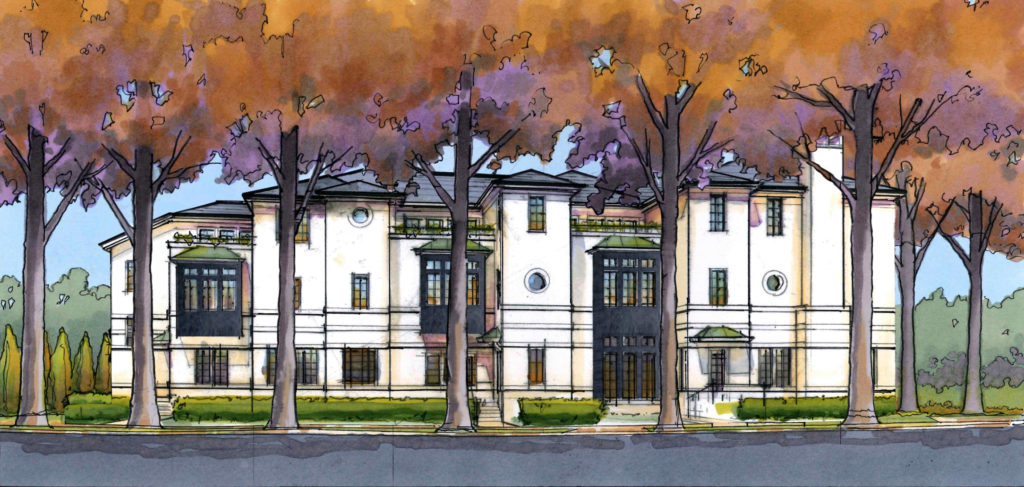 A Harris Armstrong designed residence, long altered and converted to a office space with a small apartment at 121 N. Brentwood Boulevard in Clayton, is currently under demolition. Conceptual plans by Michael Lauren Development LLC and the Lawrence Group call for a $3.6M four-unit townhome development on the site.
The well-known white stucco building at the corner of Westmoreland Avenue and Brentwood Boulevard, just north of Maryland Avenue, had been vacant for several years. It was purchased by the developer in September of last year for $665K.
Solire "Millennial" Micro Apartments Planned for Downtown Clayton: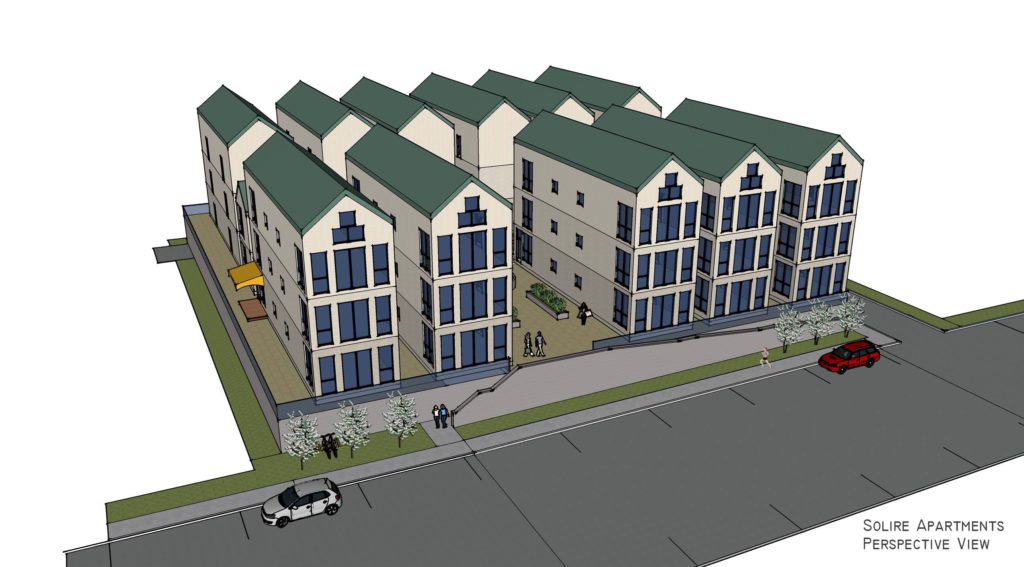 Plans have been submitted for review by the Clayton Architectural Plan Commission for a $10M, 78-unit apartment complex on the site of a now demolished Art Deco building. That building was removed in 2014 and the site has been vacant since.
The proposed apartments are a "Millennial" project, a reference to the small unit sizes proposed. There would be 28 units under 400sf, 30 just under 600sf, and 22 at 800sf in the 3-story, 50ft building, just east of Clayton's central business district at 15-23 Lee Avenue.