Six awe-inspiring Jax skyscrapers never built
August 12, 2015
37 comments
Print Article
The downtown Jacksonville skyline we know and love today would have looked dramtically different if these size skyscrapers would have been built as originally proposed.


First Baptist Church Tower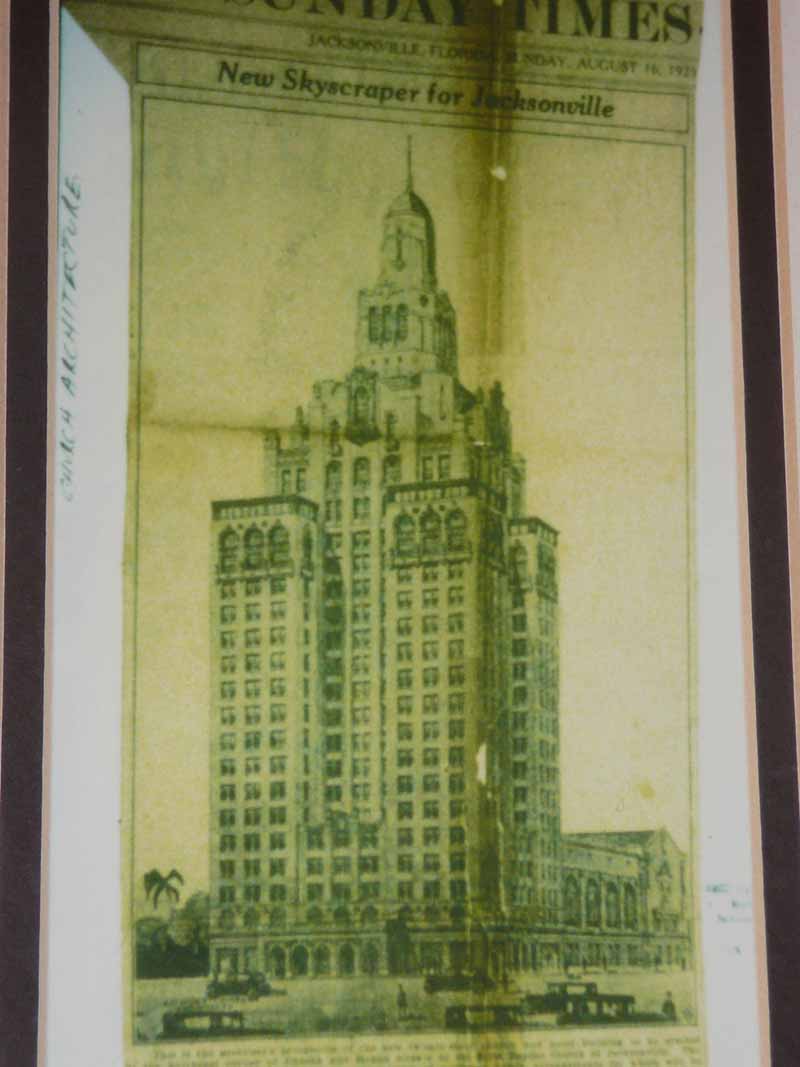 Jacksonville was a booming metropolis during the 1920s and the First Baptist Church was a major recipient of this growth. By August 1929, the growing religious institution proposed an impressive tower that would have become Jacksonville's tallest building. Unfortunately, the impending Great Depression would make this proposal a short lived one. United States stock prices began to fall around September 4, 1929 and disaster struck with the stock market crash of October 29, 1929 (also known as Black Tuesday).