Joshua Taylor to Lead MJ Art Basel Coverage 2012
December 6, 2012
3 comments

Print Article
Miami's annual super powered festival has become the premier art event in the United States. There is literally nothing that comes close to its prestige, size or importance. What happens at Art Basel definitely does NOT stay at Art Basel, and there are several Jacksonville Delegations heading down to the South of the State to participate in the event. This year, MetroJacksonville will be in attendance and our coverage will be led by the popular young face of our newscasting team, Josh Taylor.
The MetroJacksonville group will be one of several Jacksonville art clutches that will be attending, including a fairly prestigious group of art doyennes accompanying Marcelle Polednik. The 'Collector's Circle", which is a level of membership at the Museum of Contemporary Art in Jacksonville is entitled to this privilege with their membership dues, also includes some of Jacksonville's most savvy and well heeled art collectors.

Our delegation will include Josh Taylor as our special assignment editor. He will be joined by Matt Turner, and additional perspectives from Ryan Rummel, one of Jacksonville's brightest young rising painters and Veronica Dame who will be there to monitor the crowd for celebrity and notable presences.

We will be publishing updates from the team throughout the weekend as well as posts on our facebook site.

Anyone else attending the festival, feel free to weigh in on what you are seeing and experiencing!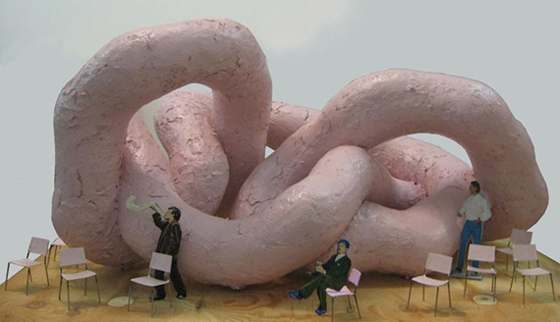 From the Art Basel Website:


From December 6 through 9, Miami Beach, Florida, will host the 11th edition of Art Basel, the most prestigious art show in the Americas. More than 260 leading galleries from North America, Europe, Latin America, Asia and Africa will take part, showcasing works by more than 2,000 artists of the 20th and 21st centuries.

The exhibiting galleries are among the world's most respected art dealers, offering exceptional pieces by both renowned artists and cutting-edge newcomers. Special exhibition sections feature young galleries, performance art, public art projects and video art. The show will be a vital source for art lovers, allowing them to both discover new developments in contemporary art and experience rare museum-caliber artworks.

Top-quality exhibitions in the museums of South Florida and special programs for art collectors and curators also help make the event a special time for encountering art. And every year, a greater number of art collectors, artists, dealers, curators, critics and art enthusiasts from around the world participate in Art Basel - the favorite winter meeting place for the international art world.
http://miamibeach.artbasel.com
http://www.artbaselmiamibeach-online.com