The Riverside Brewing District: Then and Now/ News4Jax!
April 6, 2012
For the past couple of years, starting with Bold City Brewery and Intuition Aleworks, trend and successful microbreweries have been opening up off of King Street in a long forgotten area of Riverside. But what is now becoming an area known for its local brewing production and the arts had its industrial beginnings supported by the dairy, beverage and lumber industries: Metrojacksonville invites News4Jax readers to join us as we examine the history of The Riverside Brewing District.


The Riverside Brewing District is centered on the intersection of Rosselle and King Streets, just south of Interstate 10.

Bold City Brewery in Riverside Commercial Park was formerly the Schell-Sasse Manufacturing Company/Dixon-Powdermaker Furniture Factory complex)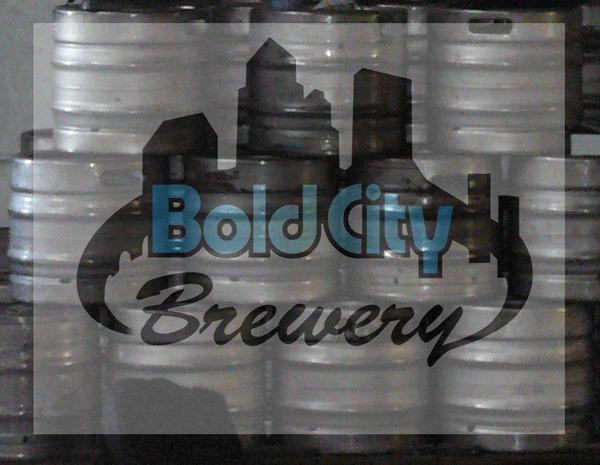 The building has a long history in the industrial past of the area.




The Schell-Sasse Manufacturing Company was an early anchor of Riverside's warehouse district. Dating back to the 1920s, Schell-Sasse manufactured millwork, sash and doors for a number of clients including George E. Merrick and his Biltmore Hotel in Coral Gables. After Schell-Sasse, the warehouse complex housed Tinsley White Rucker, IV's Dixon Powdermaker Furniture Company.

Today, the former Schell-Sasse factory is home to a number of businesses including Bold City Brewery, Just Brew It and Wood & Laminate.

http://news.google.com/newspapers?nid=2206&dat=19260115&id=RTwuAAAAIBAJ&sjid=VNcFAAAAIBAJ&pg=3744,63161


Bold City Brewery is locally owned and operated by Brian and Susan Miller (no relation to the Miller Brewing Company, although the money would be nice). They are supported by the rest of the Miller family who all have a hand in the operations whether it be marketing, distributing, ordering supplies, cleaning tanks or doing what's most important, brewing beer. Brian, the Brewmaster started with home brewing in 2002. He was a member of the Local Home Brewers club here in Jacksonville prior to opening the brewery. His mother, Susan, left her job in management at Blue Cross Blue Shield of Florida to join the beer biz. She is primarily responsible for managing the on-site Tavern.
http://www.boldcitybrewery.com/history.php
for more about the Bold City Brewery, Check out the metro article about its opening:www.metrojacksonville.com/article/2008-may-bold-city-brewery-coming-to-riverside
Just Brew It is also in the same building
Just Brew It provides wine and beer making products for local home brewers and wine makers in a part of the former Dixon-Powdermaker Furniture Company warehouse complex. Find out more at: http://www.justbrewitjax.com
Blue Buddha Exotic Foods was previously the Pepsi-Cola Bottling Plant
Thomas Beverages bottled soft drinks in this building between 1933 and 1946, when the facility was purchased and taken over by Pepsi-Cola. Pepsi-Cola operated this warehouse as a bottling plant until 1957. After Pepsi moved on, the building was operated as a cold storage warehouse by the Deal-Warren Refrigeration Company.
Today, the former Pepsi-Cola plant is home to several smaller businesses including
Blue Buddha Exotic Foods
.
According to the Travel Channel, Blue Buddha is the place to go in Jacksonville for unusual and hard-to-find ingredients. This 15-year old company features exotic eats and spices, including New Mexico hatch chilies, mountain oysters, hedgehog mushrooms, seaweeds and others.
CoRK Arts District was previously A Cannery
Since the 1920s, the CoRK warehouse has been home to a number of businesses including the Shaver Brothers canning factory, Florida Electric Supply Company, P. Ballantine & Sons beer distributors, H. Leggett Francis & Company wholesale grocery and State Beverage (beer) Distributors.
Cork Art District is a 25,000 square foot warehouse centered around artist studios and galleries.

Concieved by developers Mac Easton, Greg Boree and artist Dolf James, CoRK (Corner of Rosselle & King) is located at 2689 Rosselle Street in Jacksonville, Florida.

The first stage of development is near completion and all the spaces have been occupied. Accordingly, the next stage is underway.

The current occupants are:

1) Dolf James - 8000 sq ft studio
2) Jim Draper Gallery - 2400 sq ft gallery
3) Crystal Floyd/ Jamie Jordan (Treefort creative) - 1200 sq ft studio
4) George Cornwell Fine Art Printing/ Noli Novak Fine Art & Illustration - 1000 sq ft studio
5) Jen Jones Art Consulting Jen Jones and Donald Dusinberre - 1200 sq ft studio
6) Sharla Valeski Next Gallery - 800 sq ft studio.
7) Paul Ladnier - 600 sq. ft. studio.

As Mac and Greg continue development on the next stage, tenative plans are for 1) more artist studios and galleries, 2) a live music venue, and 3) space dedicated towards performance art, all which we hope to realize this fall.
http://www.facebook.com/pages/CoRK-Arts-District/182190641827347?sk=info
Starting December 1, 2011, the Elemental Gallery and Studio, featuring the glass, pottery and wood art work of Helen Cowart, Mo Sakakini and JC Seymour, will join the creativity taking place at CoRK.
The warehouse that is home to Intuition Ale Works, was constructed in 1960. City directories indicate that this was the site of the Grooms Doughnut plant in 1930.
Next to The Metro Nightclub the Historic Dinsmore Dairy Company Site
This milk bottle indicates the dairy's address as 660 King Street.
Established in 1957, Leggett Heating and Air Conditioning has grown to incorporate the Dinsmore Dairy Company property. The Dinsmore Dairy Company had the largest herd of purebred registered Guemsey dairy cattle in the entire world and in the late 1950s, was the most famous retailer of dairy products in North Florida. Owned by Charles and Earl Johnson, the now defunct Dinsmore Diary Company, who's Riverside plant dated back to the 1930s, was openly pro-desegregation. The Johnsons were involved with the NAACP, SCLC, the Human Relations Council, Urban League, Brewster Hospital, the Clara White Mission and Eartha White Nursing. Because of their work, the local KKK and white citizen council groups organized a boycott which destroyed their business in 1959. After the fall of Dinsmore in 1959, Borden Dairy Company came in. Much later, Borden closed the King Street dairy plant in 1991 as a part of a failed restructuring plan to integrate the company's brands and marketing efforts.
Source: http://www.thefloridastar.com/archive/2009/032109.php
The Metro Entertainment Complex was formerly JC Penney's other venture, Foremost Dairies
While 1,400 feet southwest of the Brewing District, via the CSX railroad, the former Foremost Dairies, Inc. Ice Cream and Milk processing plant is worth mentioning. For a number of years, this was Riverside's largest manufacturing company.
Paul Reinhold, a Jacksonville business executive, financier and philanthropist, founded Reinhold Ice Cream Co. in Oakmont, Pa., in 1916. In 1930 he began using industrial refrigeration techniques to freeze ice cream at a plant, considered the first of its kind in the nation.

In 1931, Reinhold was approached by J.C. Penney, founder of the department store chain, and was asked to direct an ice cream and dairy operation in Florida. Reinhold moved to Jacksonville, and the company was called Foremost Dairies Inc., in honor of Penney's prize bull, Foremost.

The company grew from a small operation serving several Southeastern states to an international conglomerate. By 1955, Foremost was the third- largest dairy company in the world with sales of $400 million. It eventually merged with Beatrice Dairies.

Reinhold also was one of the founding directors of American Heritage Life Insurance Co. and served on boards of many companies.
http://articles.orlandosentinel.com/1987-09-04/news/0140310023_1_reinhold-ice-cream-cream-and-dairy
The Metro nightclub is located in Foremost Dairies, Inc.'s former garage.
Creating a Sense of Heritage

As his personal fortune grew, Penney began donating significant amounts of money to his favorite charities, which included the Christian Herald and a home for retired clergymen. He borrowed against his store stock and accumulated in excess of $7 million in personal debts. At the same time, this son of a Missouri farmer and preacher made two observations. First, he was concerned about "the low quality of beef and dairy animals found on a large percentage of farms." Second, Penney felt the great U.S. herds were being broken up after the owner died, contrary to what he saw in England and Scotland, where herds remained in families for generations. Penney purchased Emmadine Farm at Hopewell Junction, N.Y. On the advice of leading Guernsey breeders, Penney also bought Langwater Foremost for the then record price of $20,000. He then endowed the herd because he decided that "a lifetime was too short a period to develop a great herd of cattle." With creameries closing during the Great Depression, Missouri-born businessman J. C. Penney bought a Jacksonville, Fla., creamery and named it after his prized Guernsey bull Foremost which grew into the longest milk route in the world and is now the choice name used by a Midwestern-based farmer cooperative. In 1952, the herd was moved to the College of Agriculture, University of Missouri-Columbia. There are still a few Guernsey cows in the herd, though most of the cows are now Holsteins. Each Guernsey, however, can trace her lineage back to Langwater Foremost. With creameries closing during the Great Depression and with extensive holdings in Florida, including City National Bank, Penney bought a Jacksonville creamery. He named it Foremost Dairies after his prized bull. It originally operated in 12 southern communities and its net sales totaled $1 million the first year. By 1932, Penney had lost his personal fortune and was subject to unfounded charges that he had profited at the expense of fellow shareholders in the collapse of the Florida bank in which, he was a major investor. After a brief stay in a sanitarium, Penney returned to the post of chairman of the company and rebuilt his fortune. He resigned as chairman in 1958, and died in New York City in 1971 at age 95.
http://www.rurdev.usda.gov/rbs/pub/june00/past.htm
In 1978, the company was acquired by Louisville-based Flav-O-Rich. Operations ceased in 1991. A portion of the plant has been demolished but the buildings that housed the milk processing plant and container storage facility still stand. The Metro nightclub, at 2929 Plum Street, is housed in the dairy plant's former garage.
RELATED ARTICLES:
The Beginnings of Intuition Ale Works
11 Principles to Creating Great Community
The Beginnings of Bold City Brewery

Photo and history tour by Ennis Davis. Historic images courtesy of the State Archives of Florida.