Five Points: A "Niching" Success
August 20, 2009
43 comments

Print Article
In 1989 Five Points was a dumpy little shopping strip in a generally rundown and high crime area. There was a baker's dozen of businesses, many of which had been long time occupants and a few 'artsy' establishments, but very little cohesion and each shop had developed its own customer and following.
It was a great example of a non niched shopping district. Very few shared clientele, no cooperation between the merchants, and a piecemeal approach to marketing.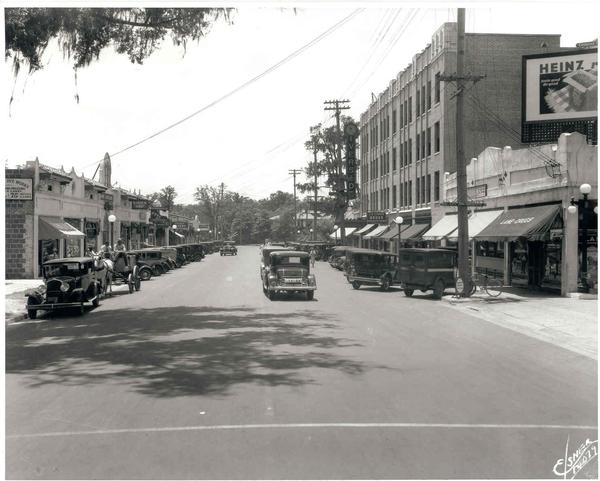 Looking south down Park Street during the 1930s.

Take a look at a sample list of the businesses and their demographic appeal:

Edge City: Young hip women and punk rock fashionistas.

River City Playhouse: A mostly older, alternative theater following: Largely gay or related to the participant of the casts.

Riverside Gowns: An older 50's era female clientele

Peterson's Five and Dime: An anachronistic curio shop of cheaply made thingamabobs. Mostly older women buying silk flowers and their grandchildren rooting through the plastic penny toys.

The Riverside Wine Shop: Older Wine and fine liquor enthusiasts. Often these people would be barricaded into the shop and observe the rabble from inside

Foam City: A shop that provided foam for the production of furniture cushioning. Furniture makers.

Bridger's Displays: A shop that sold to window decorators and event planners: Mostly middle aged women and department store professionals.

Owen's Pharmacy: People who need prescriptions filled.

Even a cursory at the stores and their clientele shows that they shared very few customers in common, and that each customer was likely to have taken the trip to the shopping district for the purpose of going to one shop only.

Perhaps the most universal of the shops would have been the Wine Shop and Owen's Pharmacy.

The neighborhood itself had a fair set of seemingly insurmountable problems.

This created an enormous amount of competition amongst the merchant's for parking spaces. If another shops customers were taking their sweet time inside the shop, then that meant that your own customer would never be able to park in the district. And since the shops had very few customers in common, it wasn't likely that the other shops customer was going to come and spend money in any other business.

This naturally led to parking enforcement wars, with the result that the merchants did not work together and the ultimate victims were naturally the customers who then had to deal with parking enforcement jerks.

The neighborhood went into a long decay, rents lowered until they were cheap enough for small startup businesses to succeed. Finally the district was only 50- 60 percent occupied and the surrounding neighborhood was similarly vacant.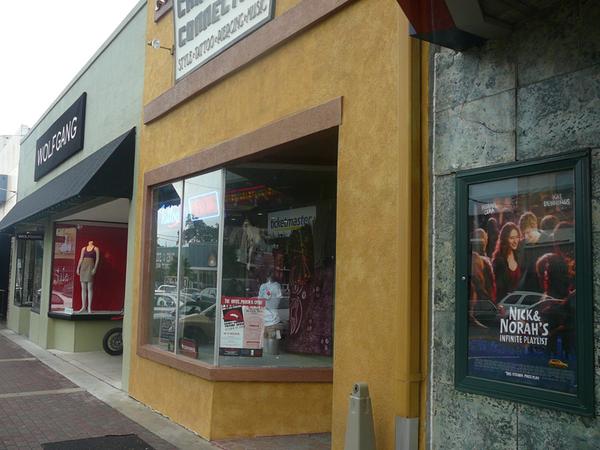 But using a Niching Strategy the neighborhood re-branded and became the "Bohemian District", drawing in that niche clientele from all over. Customers are drawn to five points, not only from all over the city, but all over North Florida and the surrounding small towns in Georgia.

Compare the establishments of the area at the height of its Niche Strategy:

Edge City: Young hip women and punk rock fashionistas.

Hypnotique: Young hip women and punk rock fashionistas.

Fuel: Young Hipsters, gay and lesbian clientele, and punk rock musicians.

Rainbows and Stars: Young Hipsters, gay and lesbian clientele

The Theory Shop: Young Hipsters, gay and lesbian clientele, and alternative music fans.

Now Hear This! Young Hipsters, gay and lesbian clientele, and alternative music fans.

Club Five: Young Hipsters, gay and lesbian clientele, and alternative music fans.

Starlight Cafe: Aging Hipsters, and alternative music fans.

Nicotine: Hipsters, Smokers, and alternative culture fans.

Square: Young Hipsters, gay and lesbian clientele.


With the Niche Strategy, most of the customers were shared. This allowed the shops to create group promotions and share in marketing budgets. Even when the stores advertise separately, they tend to be grouped in the same publication. All of the stores heavily promote the idea of The District, and this branding is reinforced in the media coverage arising from the types of district events that are covered.

Anyone who tends to be bohemian or alternative in their tastes knows that Five Points will provide a large offering of products services and like minded people. Since the beginning of the Niche Strategy, this demographic has flocked to the area gradually improving and investing in the district until it became one of the highest lease rates in the city.

How did this happen?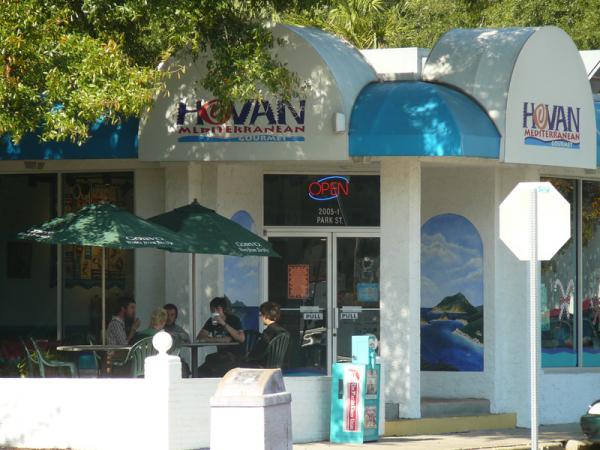 In the early 90s, a group of young merchants and business owners got together and created the five points bohemian district.

Those original businesses regrouped from separate locations all around the city and converged on the little area. Most of them were friends or acquaintances before they got there.

(Although not terrible cogent to the process, here is a list of the alpha group:

Club Five, Edge City, Clean Fun, Kentucky Leatherworks, Repeat Performances, La Di Da, Midnight Sun, Now Hear This! Einstein's Theory Shop, Adcock's Costume Shop, Heartwork's Cafe, Big Shiny Shoes, Fusion Cafe, and Oppenheimer's Kit Kat Club.)

They were joined by an independent arts event group called City of Expression, which did not have a storefront, but which cooperated with the new merchants to create a series of Imprinting events and promotions.

The merchants developed 'street teams' to take flyers and advertisements out to the suburbs of the beaches and Orange Park.

They were aided in this by the local media which covered the new openings and helped spread the meme of the area as an up and coming bohemian district.

All of this activity and groupwork was perceived as a threat by the older merchants who had pre-existing businesses in the district. These older merchants felt that the new clientele was destructive to both their own businesses and to the neighborhood and banded together to sabotage and interfere with their success.

Led by Flo Hyman, the merchants tried a number of harassment techniques and maneuvers designed to slow the spread of the idea of the neighborhood as a bohemian district.

While there were some early losses (Fusion Cafe and Oppenheimer's Kit Kat Club among them) the natural advantages of the new merchants (shared clientele, reduced marketing needs, consensus about events, etc.) were not shared by the older group.

They had little in common with each other, and were still just a collection of stand alone shops. They did not form a niche on their own, and were uninterested in forming a cooperative alliance with their customers.

In the end, they were unable to compete with the better and more naturally organized niche group of the bohemians, and within five years, the neighborhood was comprised almost entirely of shops that were compatible with the Niching Strategy.

Five Points is a dramatic example of the Niching Strategy's power and success.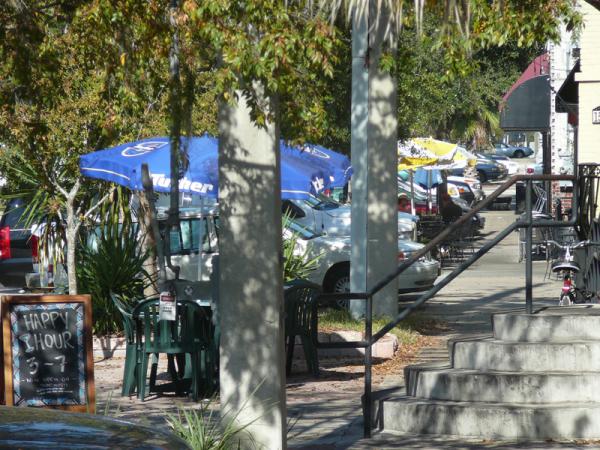 Article by Stephen Dare