Lexington Who? A New Hotel Brand For The Southbank
June 10, 2015
14 comments
Print Article
There's a new hotel brand in the Southbank. One that many may have not heard of. Here's a look at what's in store for this Southbank property and what it means for downtown Jacksonville.
Like a broken record, when it comes to discussing downtown Jacksonville projects, in 1981 the Southbank Sheraton was viewed as a development that would breathe needed life into a declining downtown district. Along with the Southbank Riverwalk, Crawdaddy's Restaurant, and Charthouse Restaurant, the site proved to be a short-lived activity zone, during an era known as the "Billion Dollar Decade." By the time the 21st century rolled around, the hotel and conference center was considered an aging relic in the hospitality industry and a symbol of everything wrong with downtown.

In 2006, Jorge Perez, founder, chairman and CEO of South Florida's The Related Group wowed Jaxons with his plans to convert the property into a major mixed-use urban development. Like Shahid Khan, Perez was a heavyweight to Jaxsons. At the time, his company's development portfolio included projects valued in excess of $10 billion.

"Our company specializes in large-scale mixed-used developments that offer us an opportunity to really contribute to changing the urban fiber of a city. We like to do developments that are catalysts for further development of a city. In terms of location, Jacksonville is as cool as you can find." - Jorge Perez in 2006.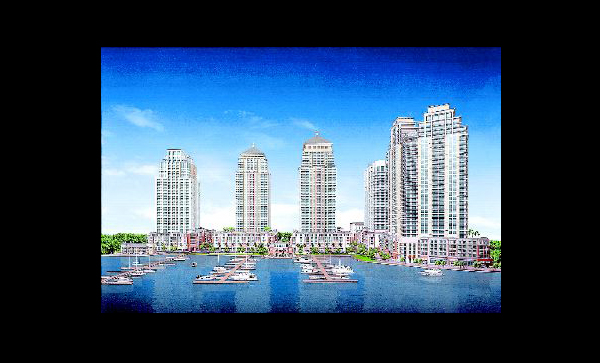 Rendering of The Related Group's San Marco Village redevelopment.

If that wasn't enough, the icing on downtown Jacksonville's cake was that Donald Trump was possibly involved as an investor or owner of the development, which would include five condo towers over 40-stories high, a 9-story Courtyard by Marriott, 2,000 residential units and 177,800-square feet of riverfront retail. According to Perez, his project would break ground in 2007. Like many downtown proposals, Perez's San Marco Village was too good to be true, never making it from dreams to reality.


Lexington by Vantage Who?