Lexington Who? A New Hotel Brand For The Southbank
There's a new hotel brand in the Southbank. One that many may have not heard of. Here's a look at what's in store for this Southbank property and what it means for downtown Jacksonville.
Published June 10, 2015 in Opinion - MetroJacksonville.com
Like a broken record, when it comes to discussing downtown Jacksonville projects, in 1981 the Southbank Sheraton was viewed as a development that would breathe needed life into a declining downtown district. Along with the Southbank Riverwalk, Crawdaddy's Restaurant, and Charthouse Restaurant, the site proved to be a short-lived activity zone, during an era known as the "Billion Dollar Decade." By the time the 21st century rolled around, the hotel and conference center was considered an aging relic in the hospitality industry and a symbol of everything wrong with downtown.

In 2006, Jorge Perez, founder, chairman and CEO of South Florida's The Related Group wowed Jaxons with his plans to convert the property into a major mixed-use urban development. Like Shahid Khan, Perez was a heavyweight to Jaxsons. At the time, his company's development portfolio included projects valued in excess of $10 billion.

"Our company specializes in large-scale mixed-used developments that offer us an opportunity to really contribute to changing the urban fiber of a city. We like to do developments that are catalysts for further development of a city. In terms of location, Jacksonville is as cool as you can find." - Jorge Perez in 2006.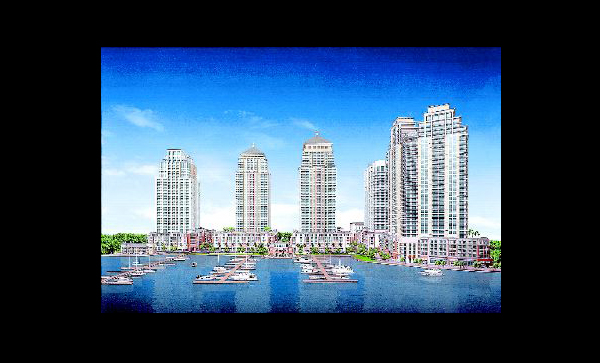 Rendering of The Related Group's San Marco Village redevelopment.

If that wasn't enough, the icing on downtown Jacksonville's cake was that Donald Trump was possibly involved as an investor or owner of the development, which would include five condo towers over 40-stories high, a 9-story Courtyard by Marriott, 2,000 residential units and 177,800-square feet of riverfront retail. According to Perez, his project would break ground in 2007. Like many downtown proposals, Perez's San Marco Village was too good to be true, never making it from dreams to reality.


Lexington by Vantage Who?






Finally, in 2015, the reality of downtown Jacksonville's true market strikes. That reality isn't a South Florida-style waterfront lined with thousands of high-rise condominium units. Instead, the 323-room hotel property has been acquired for $9 million and rebranded as the Lexington Hotel & Conference Center - Jacksonville Riverwalk. When it was announced that the Wyndham property was under contract to be purchased by Vantage, many MetroJacksonville forum members were less than impressed. According to one reader, Vantage was not too sexy. Another stated the hotel's brands did not look like anything to rave about for such a visible spot. Another commented that Jacksonville still has a long way to go in some regards. So who is Lexington by Vantage? Lexington by Vantage is part of Vantage Hospitality Group, a top 10 global hotel company founded in 1996 with over 1,200 properties. The Lexington brand is Vantage's collections of inns, hotels and suites in the midscale and upscale lodging segments. Jacksonville's Lexington becomes the chain's second location in Florida. Another Lexington is located in Daytona Beach Shores. Other Vantage brands include America's Best Value Inn, Canada's Best Value Inn, and Value Inn Worldwide.


So what does this mean for downtown Jacksonville?




While this acquisition certainly will not deliver the same type of fanfare and optimism associated with the dead San Marco Village dream, another substandard downtown property will be significantly upgraded, sooner rather than later. With its purchase, Vantage intends to spend 18-months and invest money to extensively renovate the aging hotel. According to a recent Jax Daily Record article, Lexington said in a news release it will launch an extensive, 18-month renovation, remaining open during the work. It will return the hotel to a nautical theme in recognition of the St. Johns River and U.S. Navy.

"We plan to pay homage with art, décor, and monuments throughout the property," said Bernie Moyle, COO and CFO of Vantage Hospitality in the release. The lobby will be reconfigured and a covered outdoor extension with a fireplace and water features will be added. Guestrooms and bathrooms will be remodeled and meeting areas will be redecorated. Outside, the roof and windows will be replaced, a new entry drive and updated porte cochere will be created. New landscaping and an updated pool area also are planned. Moyle said renovations will take place "going one wing at a time, from the roof on down."

Lexington by Vantage may not be as well known locally or a place designed to appeal to hipsters and millennials. Nevertheless, it does help indicate what the real downtown Jacksonville market will bare and is a multimillion dollar investment that an outside entity is making in our city's core.

Editorial by Ennis Davis, AICP. Contact Ennis at edavis@moderncities.com
This article can be found at:
https://www.metrojacksonville.com/article/2015-jun-lexington-who-a-new-hotel-brand-for-the-southbank
Copyright MetroJacksonville.com