9 Reasons to Expand the Skyway as a Streetcar
November 23, 2015
8 comments
Print Article
Like it, love it or hate it, it's decision time concerning what to do with the Skyway's future. Here's 9 reasons why the Skyway should be converted into a lightweight streetcar.


8. Transit Oriented Development



After the opening of the TECO Line Streetcar, Tampa's once distressed Channel District has become a magnet for Transit Oriented Development.

Transit-oriented development, or TOD, is a type of community development that includes a mixture of housing, office, retail and/or other amenities integrated into a walkable neighborhood and located within a half-mile of quality public transportation.

In 2015, the Mineta Transportation Institute released a peer-reviewed research report which used key informant interviews to examine the experiences on modern-era streetcars operating in Little Rock, Memphis, Portland, Seattle, and Tampa. The research revealed that in these cities, the primary purpose of the streetcar was to serve as a development tool (in all cities examined), a second objective was to serve as a tourism-promoting amenity (in Little Rock and Tampa).

Portland's $55 million streetcar line has sparked over $1.5 billion along its route. Little Rock's generated $816.5 million in economic development between 2000 and 2012. In Tampa, its 2.5 mile line has stimulated over $600 million in public and $700 million in private projects since its opening in 2002. It has helped to awaken the Channel District, a former industrial area similar to Commodore's Point, and re-energized Ybor City.

In the case of Tampa and Little Rock, transportation objectives were largely afterthoughts, leading to low ridership numbers, despite being successful tools for economic development. The lesson for Jax is that when properly planned and integrated with supportive land use policies, the streetcar can become much more than a transit system that results in strong multimodal connectivity between Downtown and vibrant districts like Brooklyn, Riverside and San Marco. It can also be utilized as an economic development tool for neighborhoods like Downtown, LaVilla, Sugar, Hill, Durkeeville, Eastside and Springfield.





9. Precedence


A replica Perley A. Thomas streetcar running on dedicated transit right-of-way in New Orleans. This streetcar was manufactured by the Brooksville Equipment Company.

As many cities contemplate new transit projects, traditional streetcar lines are an attractive option as they are relatively low cost and can serve as a tourist attraction in and of themselves, especially on routes through historic areas like Riverside and Springfield. El Paso, TX, a similarly sized city with a population of 679,036, is moving forward with plans to build a 4.8-mile streetcar line from the Paso del Norte Port of Entry in downtown to West El Paso. West El Paso is home to El Paso Community College, several hospitals and the University of Texas at El Paso.

This $97 million project will use a fleet of refurbished vintage PCC streetcars. The JTA estimates that the average cost of a modern streetcar is $4.1 million. El Paso will pay $1.2 million for new replicas and $1.6 million for refurbished cars, roughly an average savings of 75% for streetcar vehicles.

The goals of El Paso's streetcar project, which Jax should consider for itself, are to enhance mobility, encourage economic development, create new urbanism and smart growth, and pay tribute to the historic nature of the city's core by using streetcars modeled after the El Paso streetcar system of the early 1900s.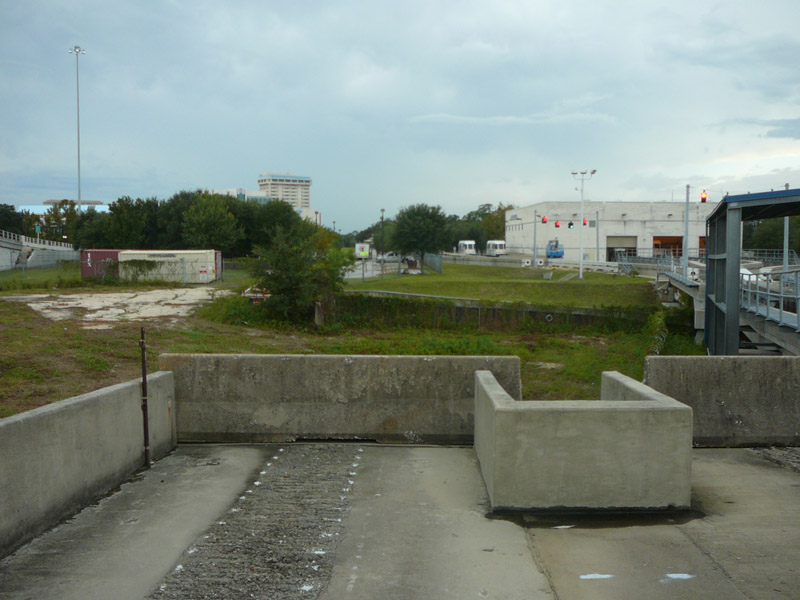 The skyway structure without the monorail beam. Install track, acquire new vehicles and give Jacksonville's urban core a chance to really blossom.

They say imitation is the sincerest form of flattery. When it comes to the Skyway's future, there should be no need to recreate the wheel.


Article by Robert Mann and Ennis Davis, AICP