San Marco Boulevard: Before & After
June 14, 2011
59 comments
Print Article
With the first section of San Marco Boulevard's makeover virtually complete, Metro Jacksonville shares before and after photographs of this urban core, pedestrian-friendly commercial district.
About San Marco Boulevard




San Marco Boulevard is an important north/south arterial linking downtown Jacksonville with San Marco Square in the former City of South Jacksonville. Incorporated in 1907 with 600 souls populating its 3.24 square miles, South Jacksonville called itself "The City of Opportunity." When it was absorbed by Jacksonville in 1932, the population had reached 5,658. Once of the urban core's early commercial districts, San Marco Boulevard is heavily lined with storefronts between I-95 to the north and Laverne Street to the south.

Over the years, to facilitate the flow of automobile traffic, the street with constrained right-of-way had been expanded at the expense of sidewalk width, despite being in Jacksonville's most walkable neighborhood. In an effort to reverse the mistakes of the past, a streetscape project is now underway to help this walkable commercial corridor achieve its potential.



Before



San Marco Boulevard in 1959.

Just south of I-95, San Marco Boulevard was characterized by very narrow sidewalks for the streetscape project got underway. The images below were taken before the current streetscape project began.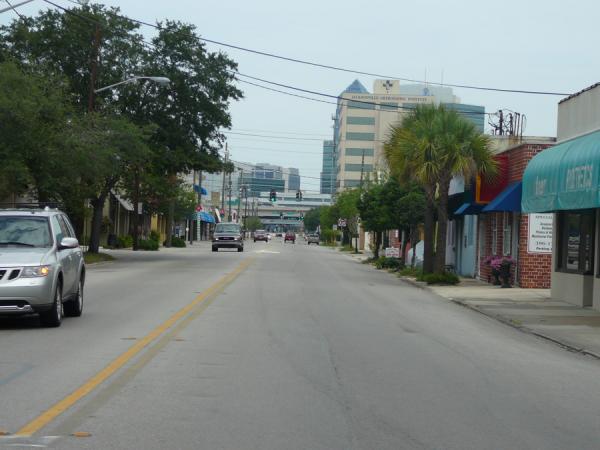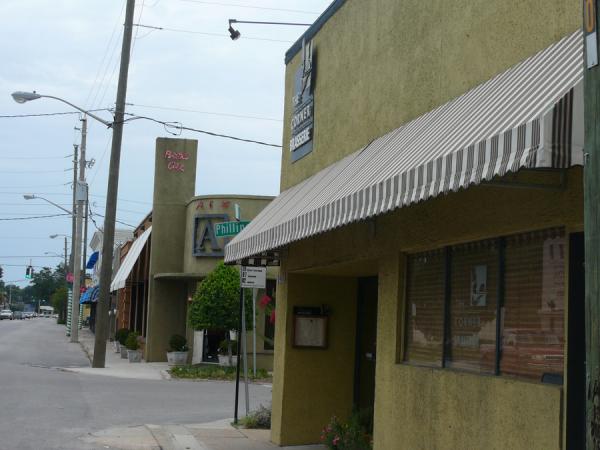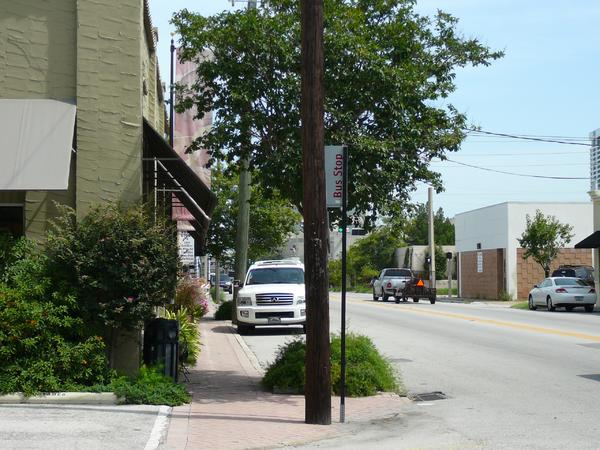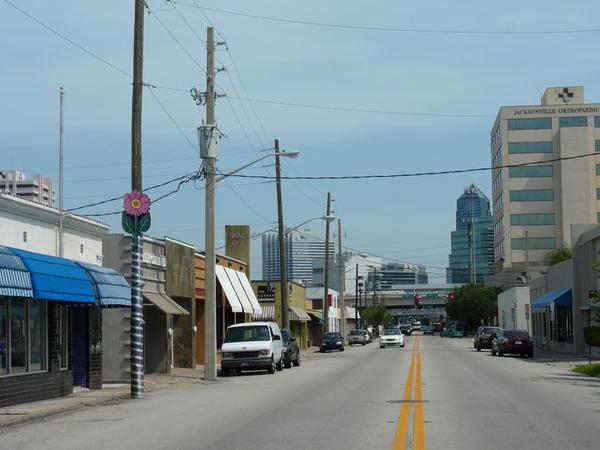 After

The images below were taken recently. Sidewalk widths have been widened to allow for outdoor dining and landscaping.





While still not complete, the remake of San Marco Boulevard is an impressive example of how we can visually improve our urban core's walkability through infrastructure improvements that place a higher emphasis on non-autocentric travel moment and comfortability.



The San Marco Skyway station is two heavily autocentric blocks north of where pedestrian friendly improvements terminate.

Looking forward to the future, we should focus on transforming this boulevard between I-95 and Friendship Fountain to provide a continuous walkable corridor between Downtown and San Marco Square.

Article by Ennis Davis