A Different Waterfront
May 14, 2008
32 comments
Print Article
Today, the majority of Jacksonville's water based industry is located north of the Hart Bridge. During the mid 20th century, the downtown riverfront resembled cities like San Francisco, Seattle, San Diego and New York City. A bustling district filled with wharfs, seafood markets, shipyards, and wholesale water-based industry.
The age of modernization begins
Elected in 1949, William Haydon Burns began the first of five consecutive terms as the mayor of Jacksonville. Under his leadership the face of downtown would change from one of riverfront industry by replacing blighted wharves with government facilities and massive surface parking lots. What was once known as skid row was replaced by the world's largest Sears store, Atlantic Coast Line Railroad's new headquarters, city hall and the Duval County Courthouse. The face of the riverfront would never be the same.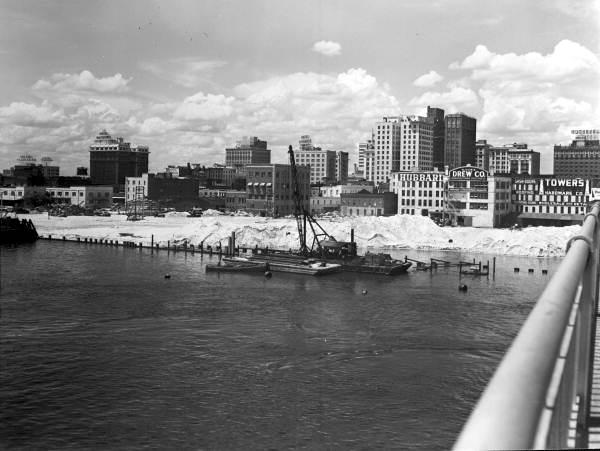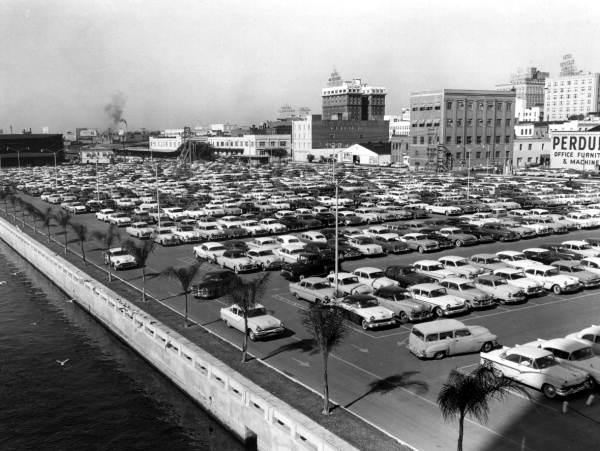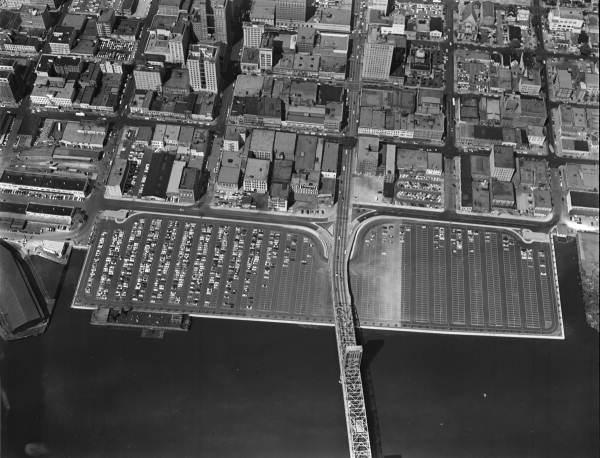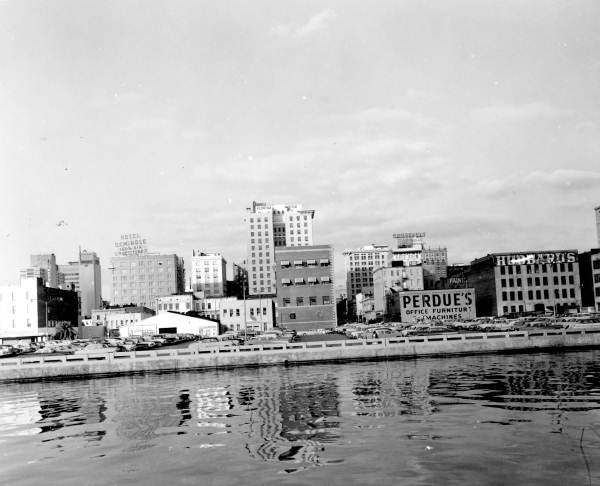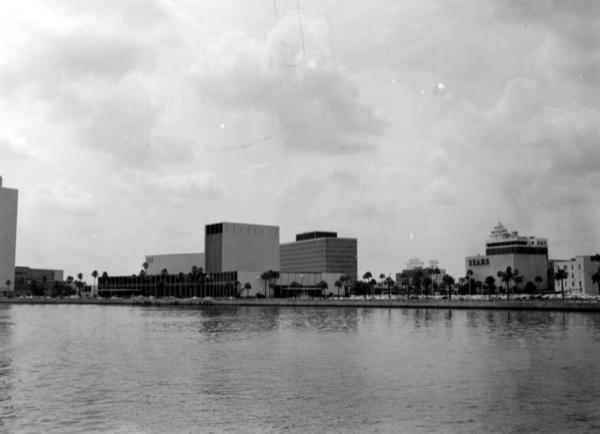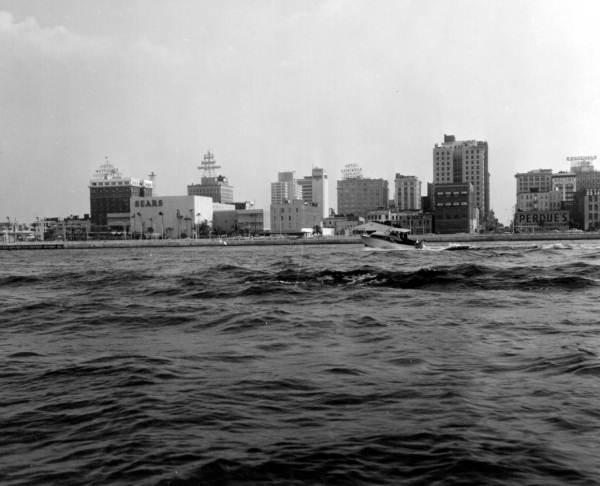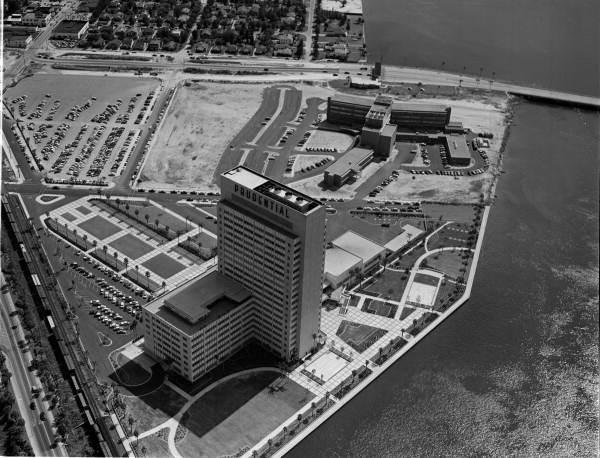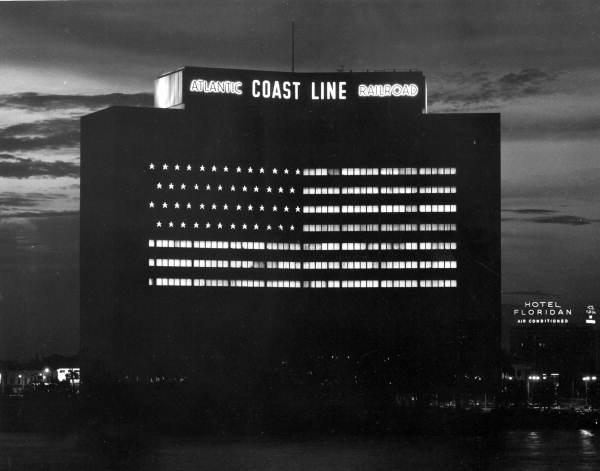 Today, most of Jacksonville's river based industries are located north of the Hart Bridge.
Photo article written by Ennis Davis