Seattle Streetcar Opens
January 3, 2008
7 comments
Print Article
On December 12, elected officials joined the public to commemorate the official start of streetcar operations between Seattle's downtown core and the fast-growing South Lake Union neighborhood.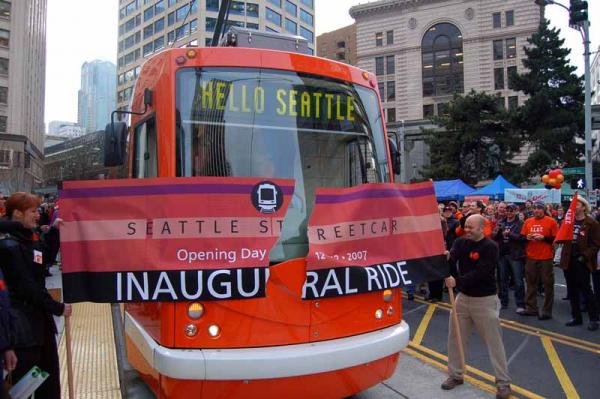 The 11 stop/2.6 mile South Lake Union line is the first of five potential streetcar lines to help reconnect Seattle's urban neighborhoods.  It is expected to carry 330,000 passengers in its first year.  Running in approximately 15-minute intervals, a one-way trip is expected to take less than 15 minutes.
When Sound Transit's light rail comes online in 2009, there will be a complete rail link from South Lake Union to downtown to the airport, with connection via bus and rail to the University of Washington.  The Adult fare is $1.50. Youth, ages 6-17, can ride one-way for $0.50.  Children under 5 ride for free.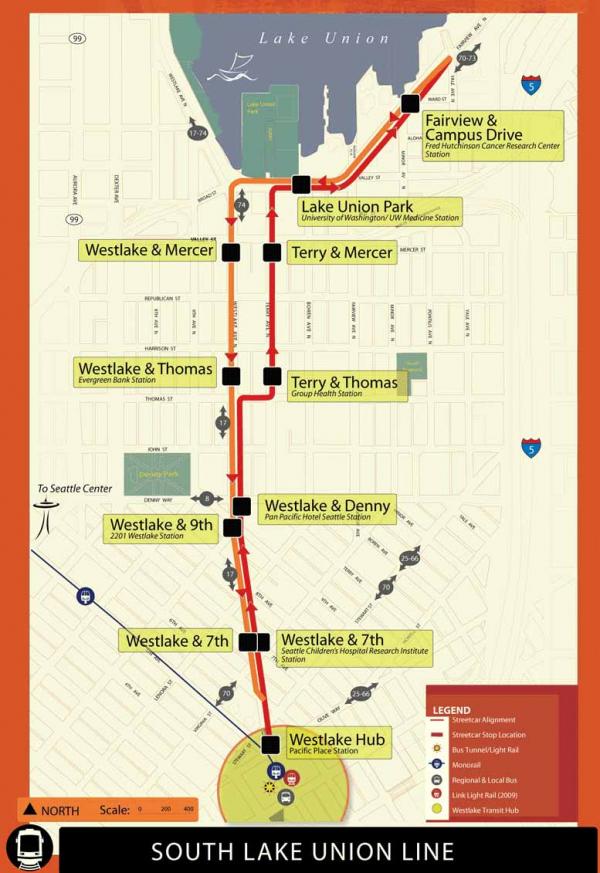 map provided by Cooladdict at Flickr.com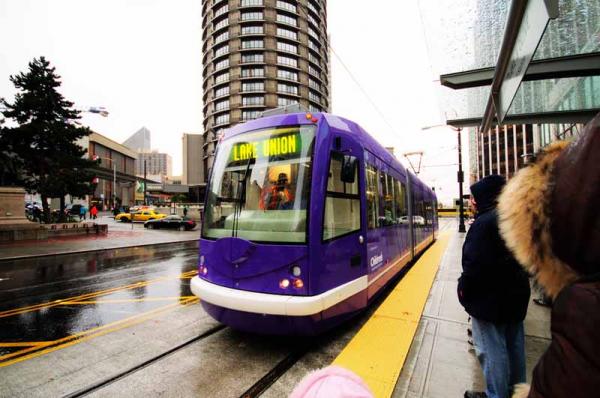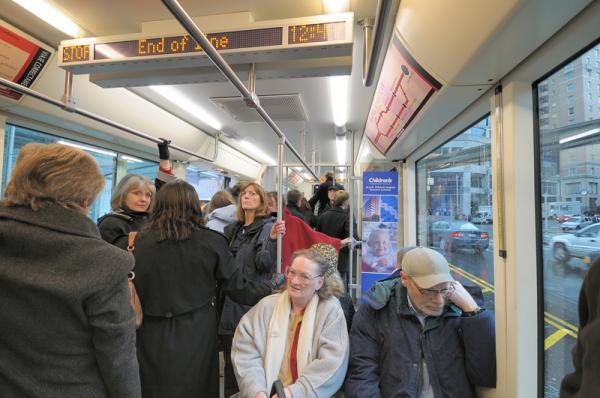 images above provided by Winter Hawk at Flickr.com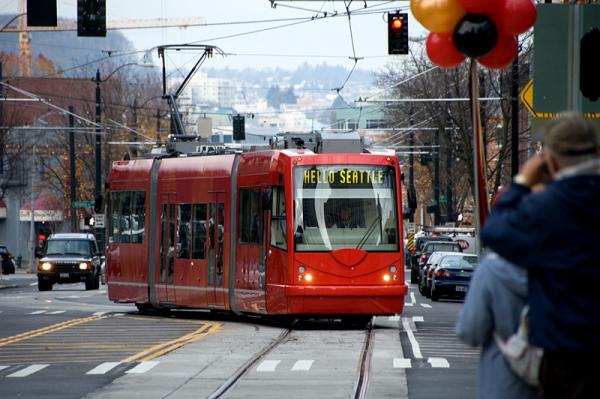 image provided by Kcl Seattle at Flickr.com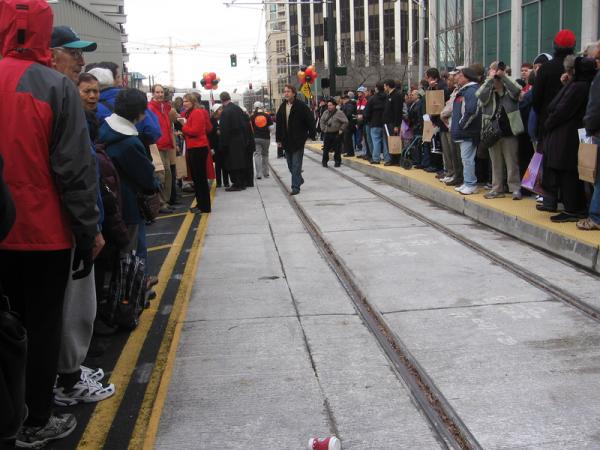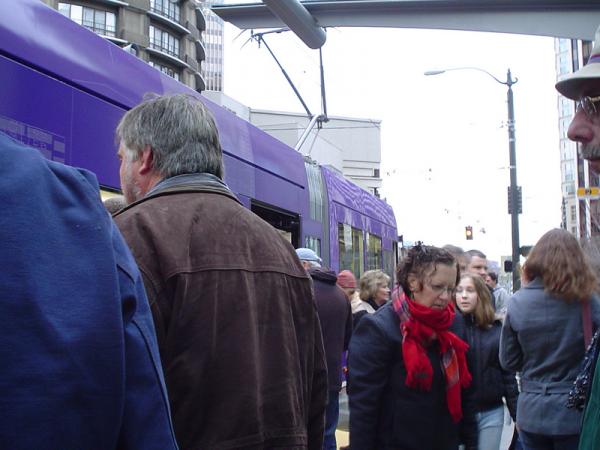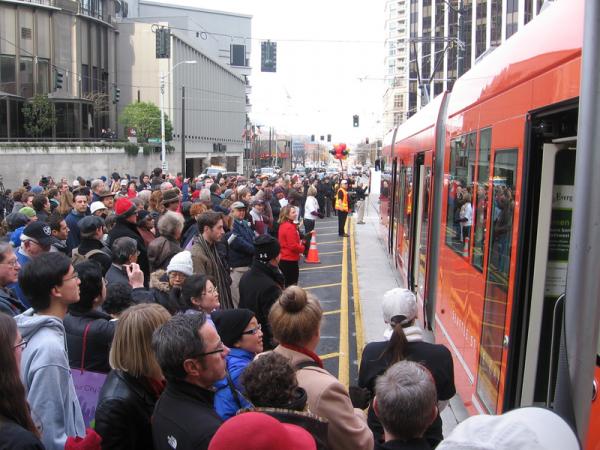 images above provided by JoJo Tran at Flickr.com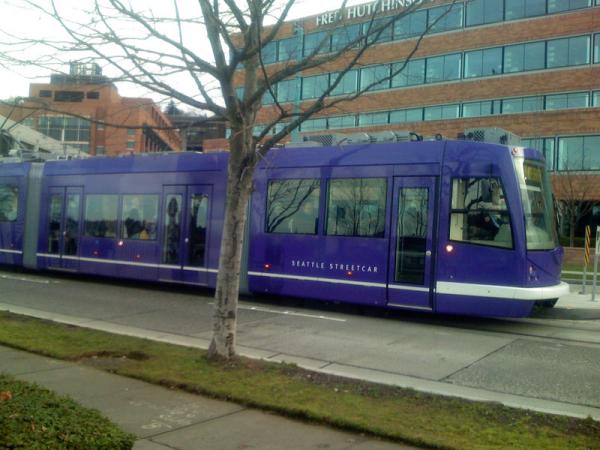 image provided by GlennFleishman at Flickr.com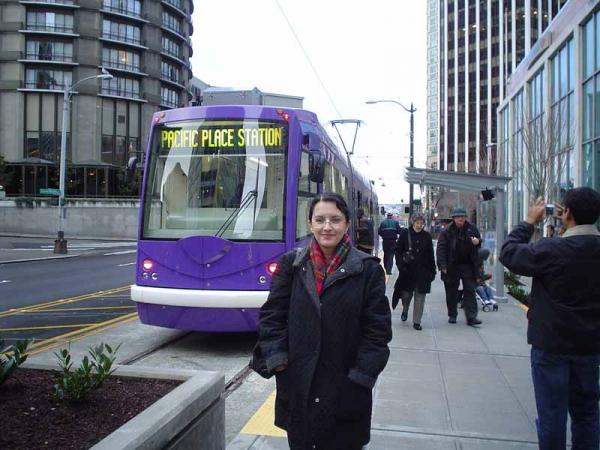 image provided by Veluongo at Flickr.com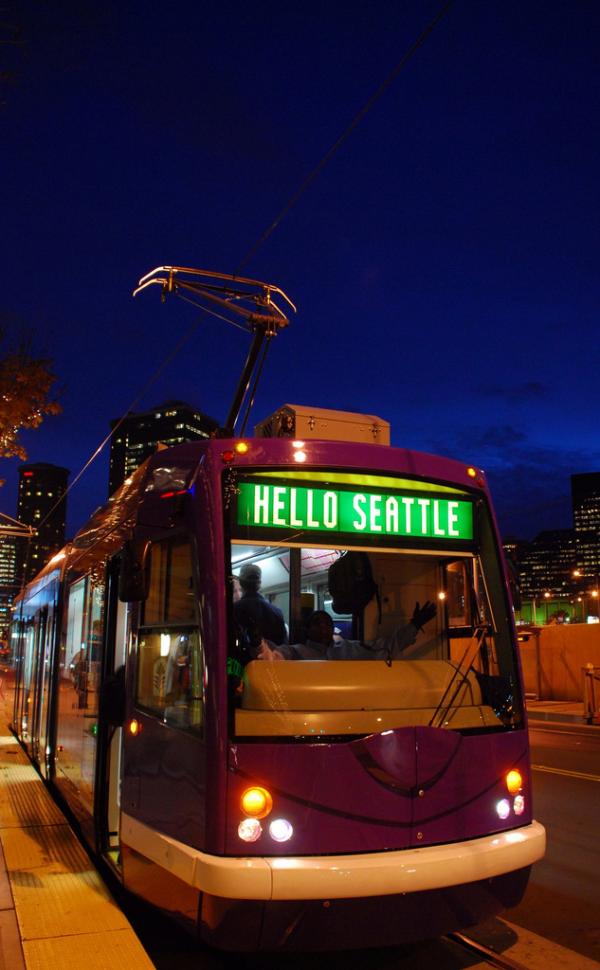 image provided by Scarequotes at Flickr.com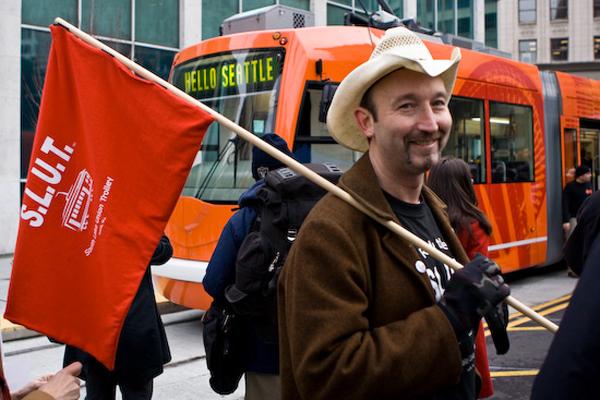 image provided by Exp at Flickr.com
The South Lake Union line was constructed in 15 months for $52.1 million or $20 million per mile.  $25.7 million of the cost was paid for by property owners along the line who agreed to contribute toward the project through an approved Local Improvement District (LID) fund.  The remainder came through federal, state and local government funds.  Streetcar and station sponsorships will provide 25 percent of the service cost for operations.  The three streetcar vehicles were designed and manufactured by the Czech Republic based Inekon Group.  Each streetcar carries approximately 140 passengers.  The environmental friendly trains have regenerative braking so that each time the brakes are applied, an electric motor sends electricity back into the grid, thus saving energy.
Based off the general capital construction cost of recent street running light rail lines, a four mile streetcar route connecting Downtown with Five Points, Brooklyn, the Sports District and Springfield could cost anywhere from $60 to $80 million.  By comparison, the 2.5 mile Skyway was constructed for $184 million nearly a decade ago.
For more information visit www.seattlestreetcar.org