Urban Parks: The Landing Courtyard
December 3, 2008
13 comments
Print Article
Although Hemming Plaza is Downtown Jacksonville's historic public square, the Jacksonville Landing's courtyard has become downtown's most popular public space.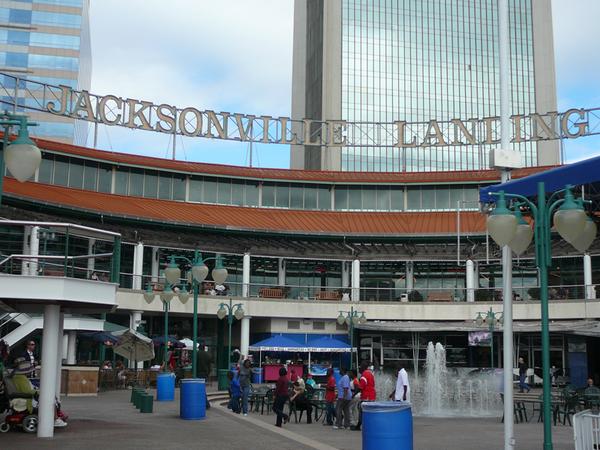 Defining a Great Public Space
A public space may be a gathering spot or part of a neighborhood, downtown, special district, waterfront, or other area within the public realm that helps promote social interaction and a sense of community. Examples include spaces such as plazas, town squares, parks, marketplaces, public commons and malls, public greens, piers, special areas within convention centers or grounds, sites within public buildings, lobbies, concourses, or public spaces within private buildings. As with all categories of Great Places, it is important to identify what sets a space apart from others spaces to qualify it for a Great Spaces designation. Public Spaces must be at least 10 years old.
Characteristics of a Great Public Space include:
1. Promotes human contact and social activities.
2. Is safe, welcoming, and accommodating for all users.
3. Has design and architectural features that are visually interesting.
4. Promotes community involvement.
5. Reflects the local culture or history.
6. Relates well to bordering uses.
7. Is well maintained.
8. Has a unique or special character.
http://www.planning.org/greatplaces/spaces/characteristics.htm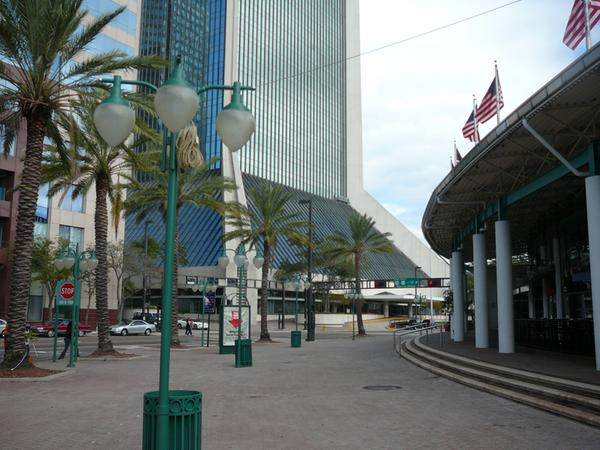 Unfortunately, all of the courtyard's vibrant activity is cut off from the rest of downtown despite its centralized riverfront location.  Finding a way to better integrate the Landing's courtyard with the Northbank is critical to improving the atmosphere of Downtown Jacksonville.
Article by Ennis Davis