20 West Adams opening in November?
October 12, 2007
5 comments
Print Article
One of downtown's longest running reconstruction projects is ambitiously scheduled to be complete next month.
Originally built in 1911 as the Southern Drug Company, the Kimmick Corporation is redeveloping the structure into a 38,000 square foot mixed use development. When complete next month, 20 West will contain 16 large loft apartments, office space, and restaurant/retail at street level.
A sneak peak inside 20 West Adams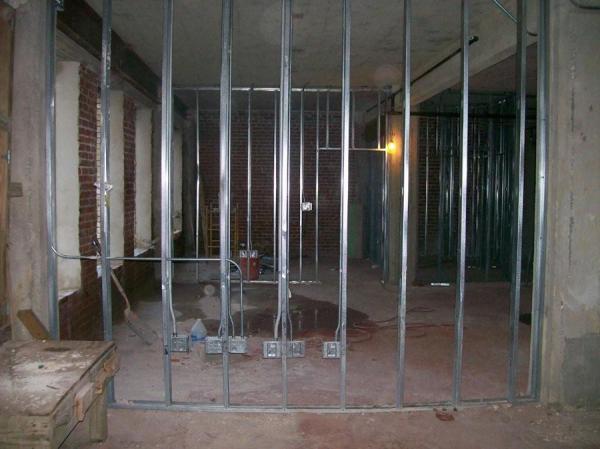 All 16 apartment units will be finished out according to each tenant's specifications. Leasing rates are negotiable.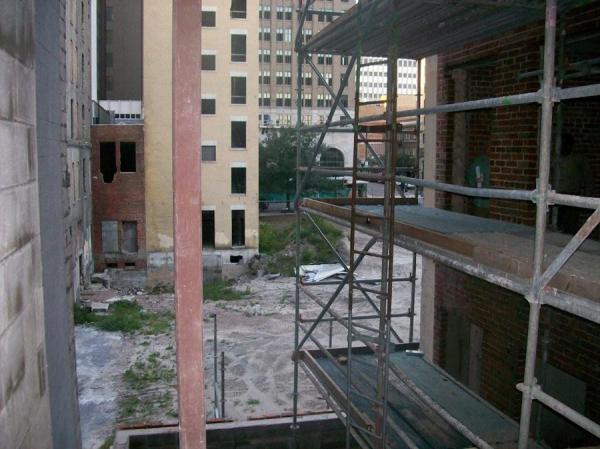 All south units will have large balconies taking the place of what used to be an alley. The apartment portion of the development takes up the 3rd through 6th floors.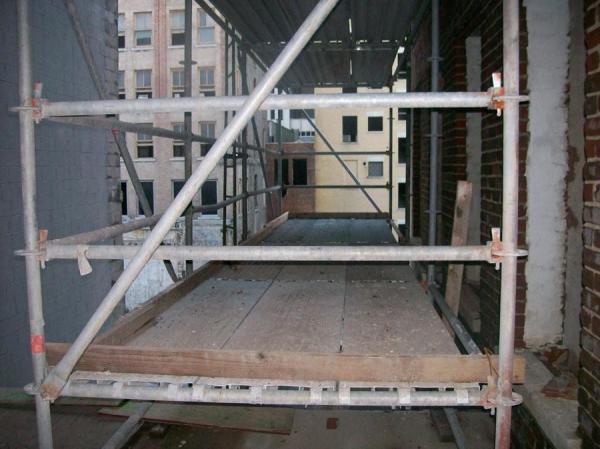 Parking for 20 West will be provided in the Police and Fire Pension Fund garage on the corner of Main and Monroe Streets.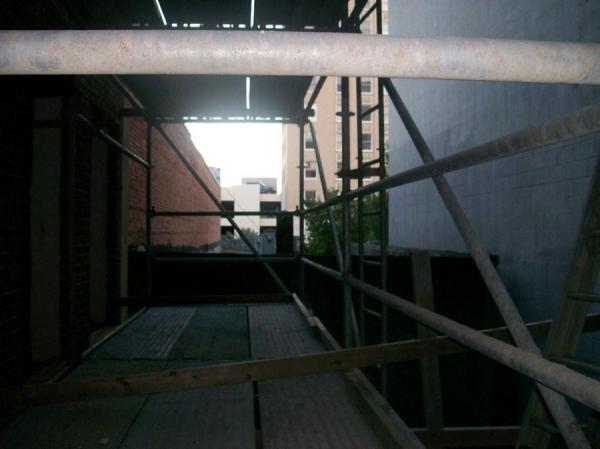 A view of 11 East from one of the exterior private balcony areas.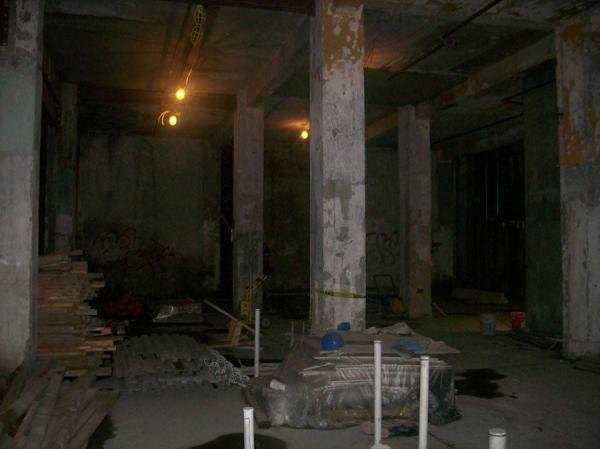 A view of the first floor retail space. Developers are interested in securing retail/dining entity as quick as possible.
20 West Typical Floor Plan Layout (4 units per floor)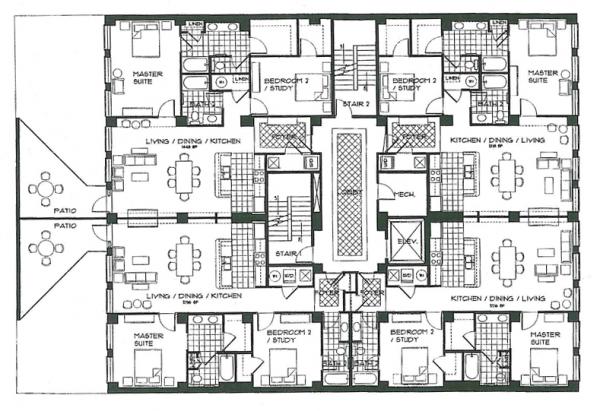 Proposed Front Elevation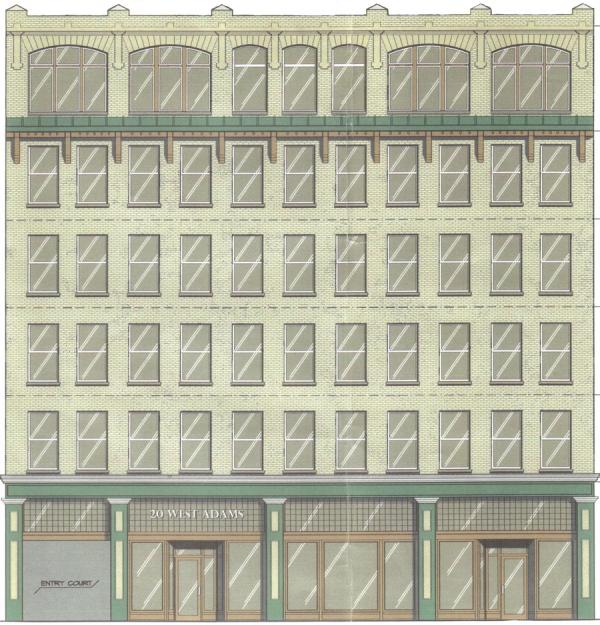 For more information contact Rob Lester or Tim Paige at Bigdealrealty@comcast.net