City Hall Annex Renderings
July 20, 2007
13 comments
Print Article
The City Hall Annex building was originally constructed as a YMCA by Henry J. Klutho.
Street Level Floor Plan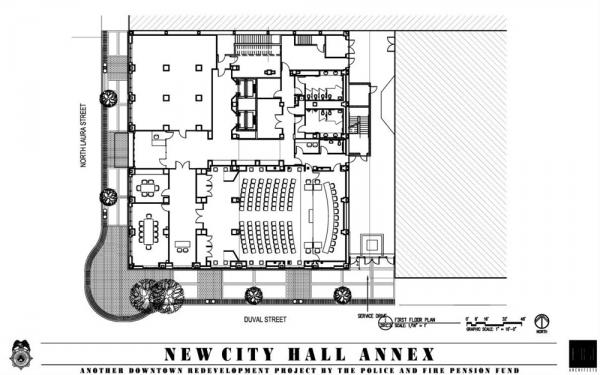 Although the building faces a critical street corner on Hemming Plaza, instead of potential retail or cultural use, complementing MOCA Jax and the main library, what was originally retail space will be converted into into a conference room.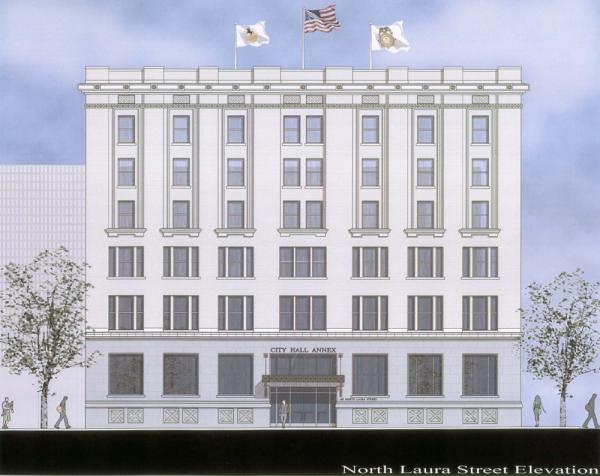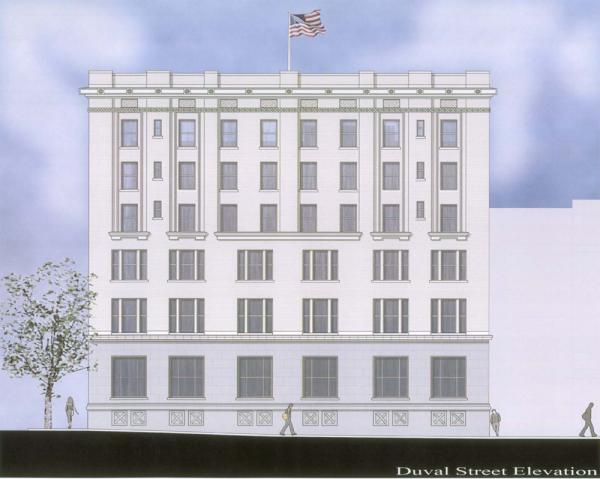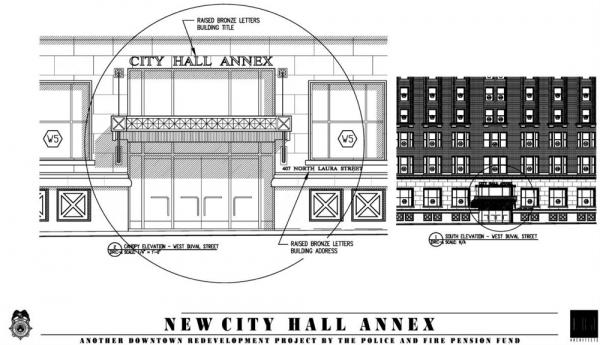 Project size: 60,000 square feet,  six stories.
Project Architect: KBJ Architects