A New Look for the Suburbs?
July 3, 2007
7 comments
Print Article
We have to think of these corridors ... as the front door of our neighborhoods. - Jacksonville Planning Director Brad Thoburn. Months ago we critized the nomination of Brad Thoburn as Jacksonville's Planning Director. However, there is merit behind his department's recent suggestion of clustering retail strip center buildings and making parking less of a focal point.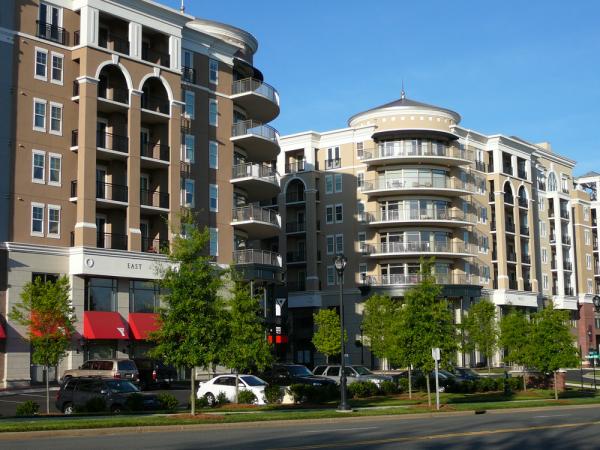 Better zoning practices are becoming popular in cities across the United States.  Reducing suburban setback requirements and placing buildings between the sidewalks and parking lots can completely change the look of even the most architecturally bland strip mall.
The Jax of today: The suburban strip malls we have grown accustomed to are a form of visual blight, mainly due to the sea of asphalt between them and the streets they line.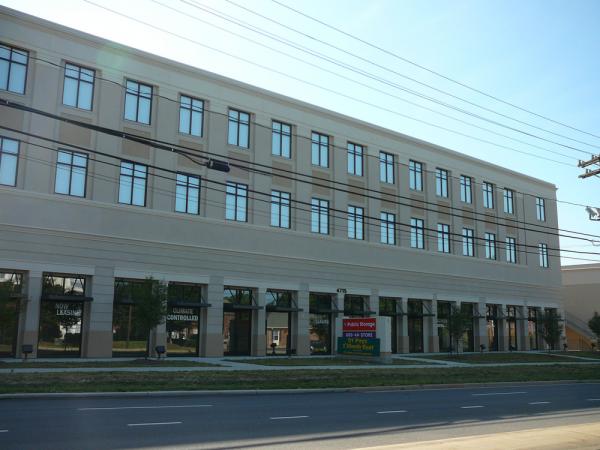 Why not Jacksonville?  Believe it or not, this is a public storage facility in suburban Charlotte, NC.  Maybe Ash Properties should take a look at this design, since they are having so much trouble trying to put one up in Julington Creek?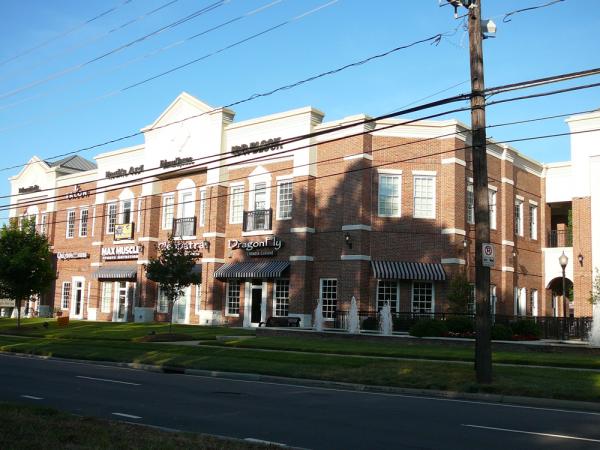 Changing suburban zoning practices by reducing front setback requirements and putting an emphasis on moving parking lots away from the street can do wonders for the typical suburban strip shopping center.  The shopping center, shown above, fronts the street and effectively hides onsite parking.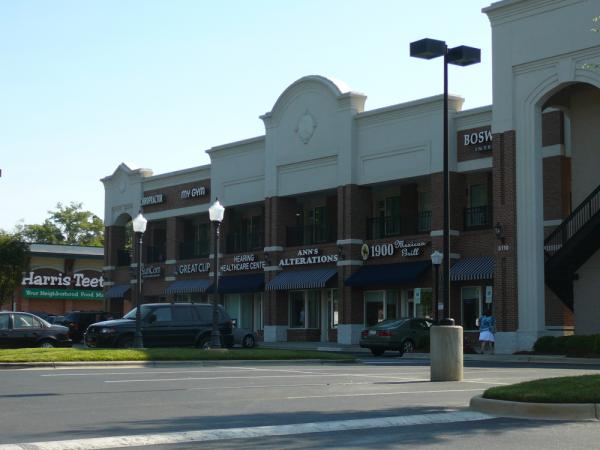 While the buildings form a pedestrian friendly wall along the suburban street, plenty of surface parking is still accommodated behind the buildings.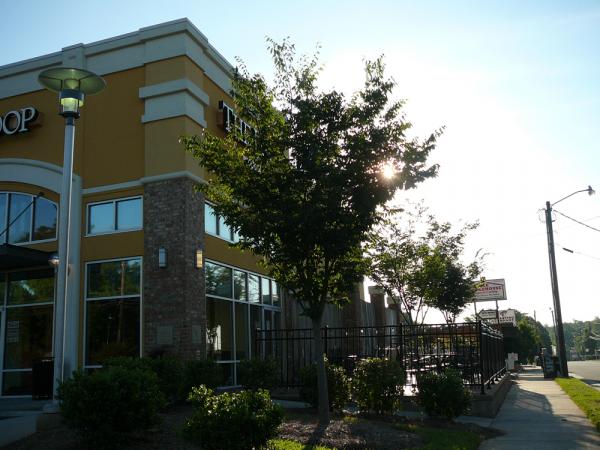 By reducing setback requirements and encouraging developers and businesses to embrace the street, even a traditional outparcel can take on a completely different look and appeal.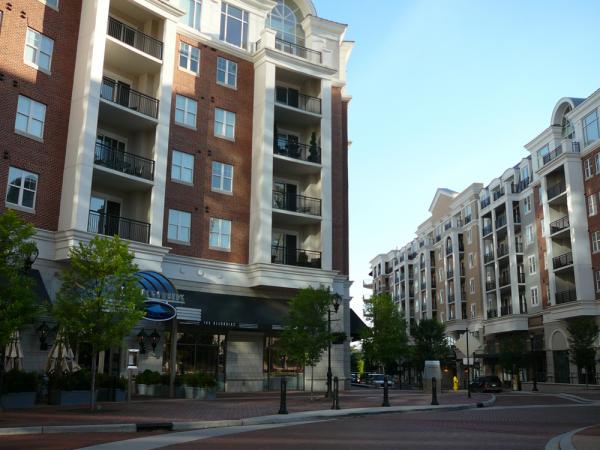 Charlotte's Piedmont Town Center brings density to a suburban area simliar to Deerwood Park.  Before a recent revision, the proposed Avenue's Walk development on the Southside would have created a similar feel.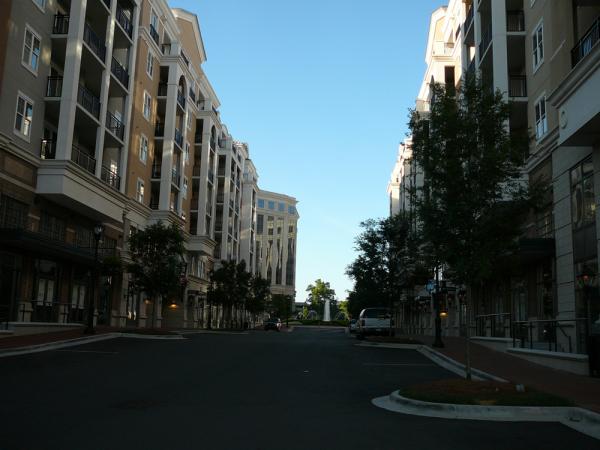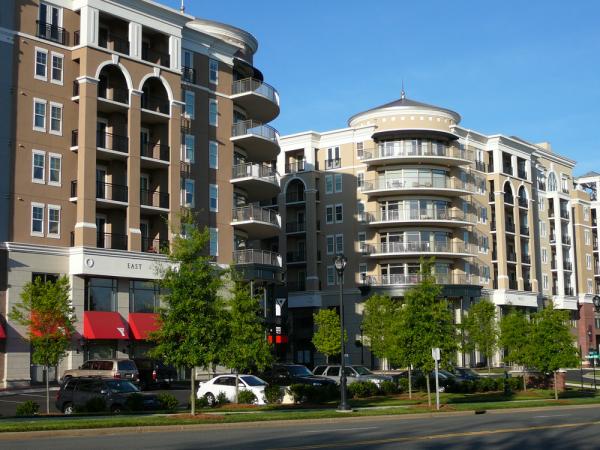 While the rear of the Piedmont Town Center loses a little luster with the strip of surface parking between the street and the buildings, the density of the complex serves as an example of what a community with less density than Jacksonville can accomplish when they take a stand to better utilize property.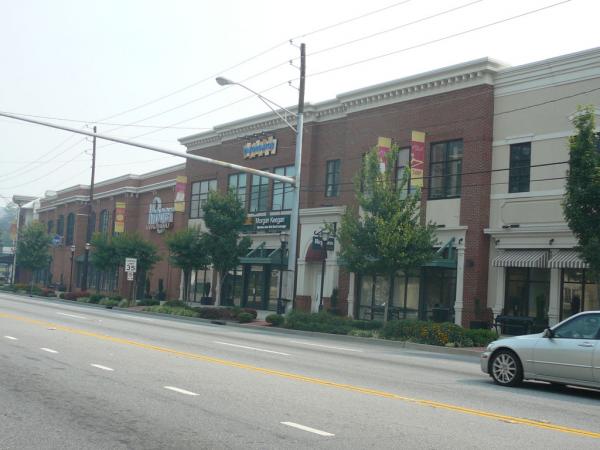 Shown above is a Kroger-based shopping center between Buckhead and Midtown Atlanta.  While the St. Johns Town Center has been mentioned as a model shopping center project, it would benefit from the techniques that these simple centers incorporate to reduce the blight of surface parking.
These suburban projects should serve as a model for Jacksonville to overhaul its suburban zoning codes. We have witnessed the design guidelines in the 2000 Downtown Master Plan repeatedly ignored. In order to make these projects a reality, these design suggestions need to become design requirements. 
For more information regarding the planning department's intentions, visit: 
http://www.metrojacksonville.com/forum/index.php/topic,5.0.html