2007 - Best US Cities for Singles
August 24, 2007
6 comments
Print Article
Jacksonville cracks the top 40 list as one of the best cities in the country for singles.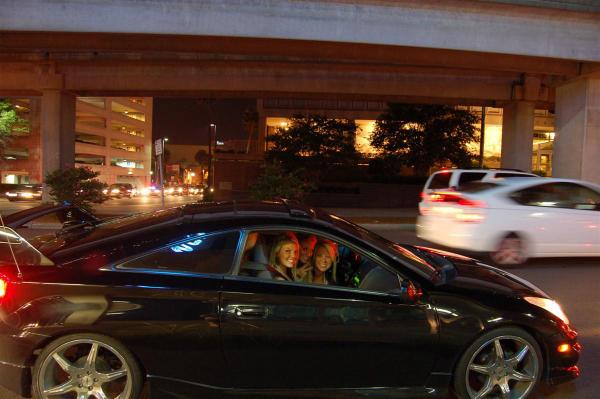 The Singles Methodology
NEW YORK - To determine the best city for singles, we ranked the 40 largest U.S. metropolitan centers in six different areas: nightlife, culture, job growth, number of other singles, cost of living alone and coolness. Each metro is assigned a ranking of one to 40 in each category based on quantitative data. Those ranks are then averaged and readers' preferences are incorporated to determine the final rankings.
Singles:
Ratio of a metro's population above the age of 15 that has never been married. Data is provided by the U.S. Census Bureau.
Nightlife:
Nightlife is based on the number of restaurants, bars and nightclubs in each standard metropolitan area. This year we tweaked our formula to give a higher weighting to restaurants and less to bars and nightclubs. Nightlife data is provided by AOL City Guide/Digital City.
Culture:
Our cultural index is determined by ranking and then equally weighting the number of museums, pro sports teams, live theaters and university population in each metro. Data courtesy AOL City Guides/Digital City and McGill University.
Cost Of Living Alone:
Our proprietary Cost Of Living Alone index is determined by the average cost of a metro area's apartment rents, Pizza Hut pizza, a movie ticket and six-pack of Heineken. The majority of the raw data was provided by Arlington, Va.-based ACCRA.
Job Growth:
Job growth rankings are determined by the projected job growth percentage over the next five years for each metro. Washington, D.C.-based Woods & Poole Economics provided the data.
Coolness:
We determine coolness by an area's diversity and its number of creative workers (i.e., those whose jobs require creativity, such as artists, scientists, teachers and musicians). Richard Florida and Kevin Stolarick of Catalytix and Carnegie Mellon University gave us the data.
Buzz Factor:
The city's buzz factor is determined by the outcome of an interactive poll in which we asked our readers to give a city a thumbs-up, a thumbs-down or a shrug. Buzz is substantially less heavily weighted in determining the final rankings then the other factors.
The Rankings
 1. San Francisco-Oakland
 2. New York
 3. Los Angeles
 4. Atlanta
 5. Chicago
 6. Washington
 7. San Diego
 8. Seattle
 9. Dallas-Fort Worth
10. Philadelphia
11. Boston
12. Austin
13. Minneapolis-St. Paul
14. Houston
15. Phoenix
16. Denver-Aurora
17. New Orleans
18. Las Vegas
19. Columbus
20. Miami
21. Detroit
22. Orlando
23. Memphis
24. Milwaukee
25. Sacramento
26. Baltimore
27. St. Louis
28. San Antonio
29. Portland
30. Indianapolis
31. Buffalo
32. Tampa-St. Petersburg
33. Virginia Beach-Norfolk
34. Jacksonville
35. Pittsburgh
36. Salt Lake City
37. Cleveland
38. Kansas City
39. Cincinnati
40. Providence
http://www.forbes.com/2003/06/05/cx_dd_0605singlemeth.html