Get Outside of Your Den with these Holiday Gift Ideas
"We believe that the best holiday presents involve creating experiences and memories with those you care about. " - Outside the Den
Published December 7, 2013 in Culture - MetroJacksonville.com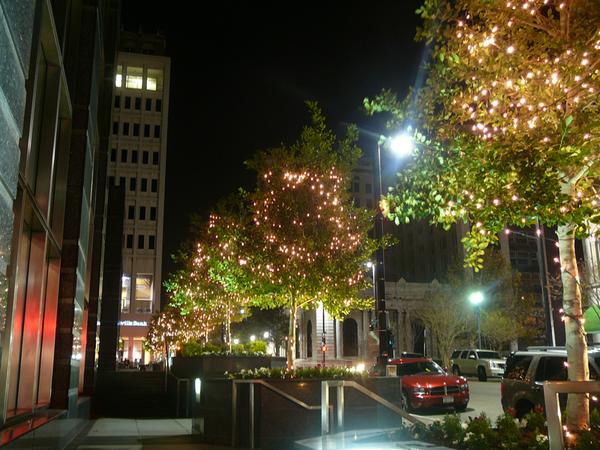 While a new toaster or the latest action figure can be fun to tear into, five years from now you'll be more grateful for the things that get you outside of your den and give you a story to reminisce on. We humbly suggest you back away from the big box stores and give a gift that will last a lifetime.

Below, you'll find suggestions that fit into each of the categories that we classify our blog posts – culinary adventures, cultural explorations, community happenings, and natural wonders. We'd love to hear your ideas for gifts that get you exploring.

Culinary Adventures




Unique Dining – A perfect gift for your food-loving friend, treat them to a culinary adventure! Take them to dinner at a hole in the wall restaurant (you can sometimes find fantastic food at the back of small grocery stores catering to a specific regional cuisine). Or get them tickets to a pop-up dinner for an unforgettable experience.




Cooking Together – You can still get outside of your den by giving the gift of cooking something new and interesting together. Write a recipe on the card and wrap as many of your ingredients in wrapping paper as you can manage. Buy some your fruits and vegetables at a nearby farmers market for that fresh local flavor. You'll have to be careful and it might require some last minute gift placement for some items, but the few days between the market and Christmas morning will ensure that all the perishables are perfectly ripe. Once all the "gifts" are open, it is time create new experiences and dishes! Bonus points if you pick a recipe for a cuisine that you haven't tried before!



Cultural Explorations




Public Art – Explore your local street art and other public art scene! Do some research on murals, monuments, sculptures, and installations and create a map for your gift recipient. Grab a disposable camera (or your phone) and capture all of your findings. (If you are in Jacksonville, check out the Jax Mural Project).




Local Museum Membership – Membership at a museum usually provides many more benefits than admission to the museum, from special access to events to a discount in the shop for their own gift hunting. Many museums rely on purchased memberships to keep promoting rich local culture, so by supporting yours you ensure that it can grow and improve with the community itself.




Community Happenings




Small Festivals – There is a festival for just about any interest. Does your partner dream about bacon? A quick Google search lists bacon festivals in every part of the country. Do you have a sister who can't get enough of little-known bands? Chances are there's a yearly music festival that will have her swaying to the beat.




Community Theatre Tickets – This can be a bit tricky if you don't have access to their date books, but some local companies will allow you to purchase season tickets so they can attend at their leisure. Hollywood may have multimillion dollar budgets, but these acting troupes can put together an incredible show that would be much more memorable.



Natural Wonders




Picnic in the Park – Explore the local park system and visit a nearby park. Whether it is a forest preserve with hiking trails or a bit of green in the cityscape, try and spend some times checking out the local flora and fauna. Afterwards, spread a blanket out on the grass or grab a table and enjoy a picnic.




Kayaking – One of the best ways to get in touch with your local waterways is to experience it first hand in a kayak. Rivers and lakes can be easy to overlook when you're driving over a bridge on the daily grind. Once you push off the dock and dip the paddle into the water you'll fall in love with the rhythm and flow of a great natural resource. A great gift for kids – get them to appreciate nature at an early age!




Article by




Alex and Heather Bailey

Alex is a Florida native who grew up with fresh citrus and love bugs. He always imagined himself as a terrible Southerner, but a halfway decent Floridian. He knows that no matter how a day goes, it begins and ends with beauty. Originally from Texas, Heather has lived throughout the East Coast and is happy to now call Jacksonville home. She is a firm believer in Thoreau's advice of "Live each season as it passes; breathe the air, drink the drink, taste the fruit, and resign yourself to the influences of each." Both graduates of history at the University of North Florida, they share a love of finding the story beneath the story. Together they created the blog Outside The Den where they inspire others to get outside of their comfort zones through culinary adventures, cultural explorations, community happenings, and natural wonders.

OutsideTheDen.com
www.Facebook.com/OutsideTheDen
Instagram: OutsideTheDen
Twitter: OutsideTheDen

This article can be found at:
https://www.metrojacksonville.com/article/2013-dec-get-outside-of-your-den-with-these-holiday-gift-ideas
Copyright MetroJacksonville.com