Urban Construction Update - December 2015
December 29, 2015
17 comments
Print Article
Major construction projects have returned to the landscape of Jacksonville's urban core. Find out where (and more) as we take a brief look at the status of various developments under construction in and around Downtown Jacksonville during the month of December 2015.


2.JTA Flyer Downtown Bus Rapid Transit Corridor

In the Northbank, Broad and Jefferson Streets, between West Bay and State Streets, are being reconstructed as a part of the JTA Flyer Bus Rapid Transit (BRT) project. In the Southbank, Kings Avenue is being reconfigured to accommodate the JTA Flyer BRT system. When complete, these corridors will include dedicated bus lanes for new high frequency bus routes (10-15 minute headways) connecting downtown with The Avenues, Regency Square, Orange Park Mall, and the Walmart at Lem Turner and I-295.







3. Beaver Street Villas




LaVilla's long closed New Center Hotel at 605 North Broad Street is being renovated by nearby Clara White Mission into street level offices and 16 upper level apartment units.




For more information: http://www.metrojacksonville.com/article/2013-jul-more-downtown-mixed-use-beaver-street-villas





4. 100 North Laura Street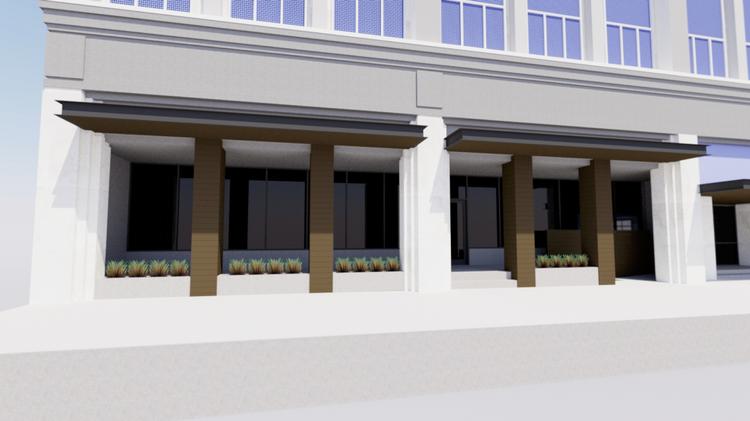 The renovation of 100 North Laura Street is underway. Plans include a new restaurant scheduled to open in spring 2016, that will be operated by Black Sheep. However, the restaurant will have a different concept and name than the popular Five Points establishment.




For more information: http://www.bizjournals.com/jacksonville/blog/morning-edition/2015/11/black-sheeps-downtown-location-gets-approval-for.html





5. Washington Street Bridge

The Washington Street Bridge over Hogans Creek is in the process of being replaced. The $1.7 million project includes replacing the existing bridge box culvert with a single span culvert, resurfacing the roadway and reconstructing existing sidewalks. The 10-month long project is expected to be completed in summer 2016.









6. Upstairs at Da Real Ting




Upstairs at Da Real Ting is coming soon to 128-2 West Adams Street.