Tribal Beats --- Native Cool & Boho Chic
June 16, 2012
1 comment
Print Article
The bohemian look has made a quick comeback for summer 2012 by infusing patterns from the Great American West, Caribbean, and continental Africa. Tribal Beat examines the various colors, patterns, and styles of the "native" trend for the summer season.
TRIBAL BEAT : Native Inspirations, Retro Color

Pay close attention to the trend that kick-started last summer and continues into the summer of 2012. Think native prints, dip-dye hair, and high-waisted shorts. Summer 2012 gathers inspiration from 70's, and 60's fashion with tye-dye, embroidered patterns, and mixing prints with loud/vivid colors. While summer 2011 trend captured softer earthy tones summer 2012 delves into bold, loud, and individualistic concepts.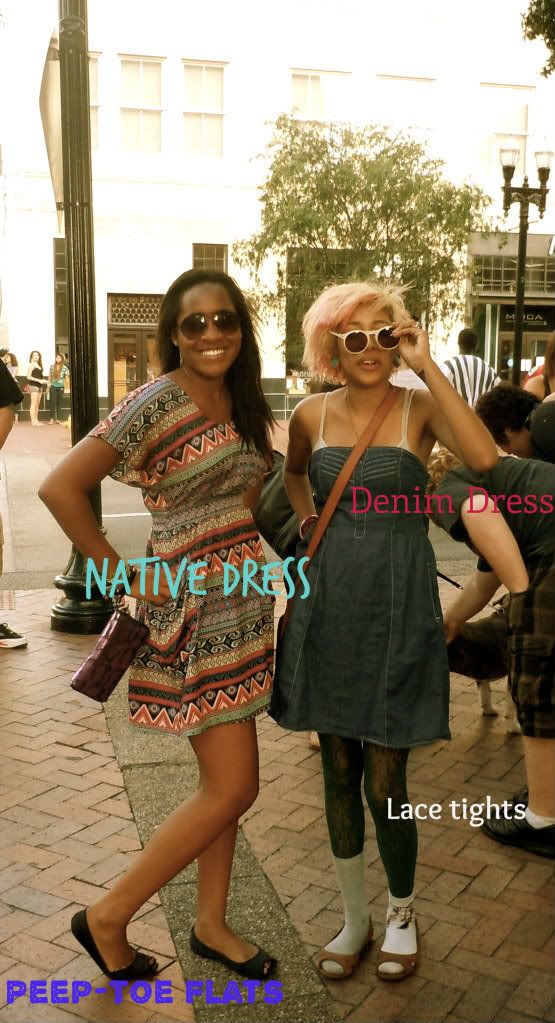 Photo credit: Getty Images



Lauren Conrad (Dip-Dyed hair) – Starred in Laguna Beach (MTV), Designer and Entrepreneur.

The Dip-Dye trend gained popularity from celebrities, and at music festivals such as Coachella and Bonnaroo. However it has garnered attention from the High-Fashion Industry during Paris Fall Fashion Week 2012 in Spring 2012. Dip-Dye is similar to ombre, even-though it is a more difficult and less subtle trend to pull off.



Bonnaroo concert-goers By mixing various textures, patterns, these ladies are festival ready! Photo Credit



Pictured above is model Rachel Willoughby, wearing a neon colorblocked blouse and skirt. Ladies, Willoughby has the PERFECT colors for summer 2012. Incorporating orange, electric blue, golden-hues, neon -- (yellow, pink, orange, sky blue) allows various patterns to pop. The colors pictured can easily transition from daytime wear to evening, Willoughby can easily wear a black blazer for a night on the town.




Gentleman, for summer 2012 gather inspiration from "Hawaiian" styled button-downs, floral patterned shorts, light wash/frayed denim. For older gentlemen gather inspiration pairing patterned shirts with, khaki or colored shorts. Accessorize with rope bracelets, and for shoes wear boat shoes, huarache sandals, or canvas sneakers.



Outfit from Nordstrom.com model (above) wearing Scotch & Soda Jacket, Vince Short Sleeve Henley & Original Paperbacks ShortsEven-though this model isn't "native" his shorts are colorful and fun. Pair with a patterned button-down, or t-shirt depending on the look you would like to achieve.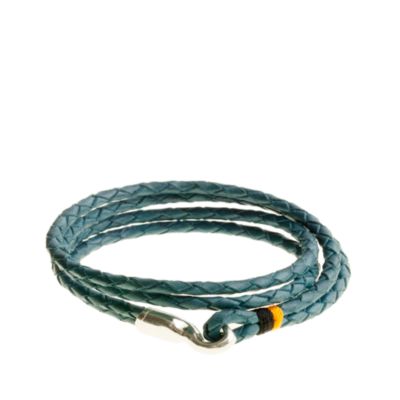 Miansai trice bracelet -- J. Crew $125.00



Multicolored/layered bracelets --- Etsy (braceletcool) $9.00



Andrew Taylor (above) --- Lookbook.nu member wearing Huarache shoes by Jeffery Campbell. Andrew captures native cool for the city streets. Andrews' Huarache shoes are perfect for scorching temps and can aid to make an outfit look casual or dressy.

Share your ideas and images that capture the Summer trends of 2012 in the comments section of this article.

Article by Gerald Joseph