Bringing Amtrak to Downtown Jacksonville Inexpensively
July 23, 2010
75 comments
Print Article
Metro Jacksonville explores an affordable way to accelerate the relocation of Amtrak to downtown.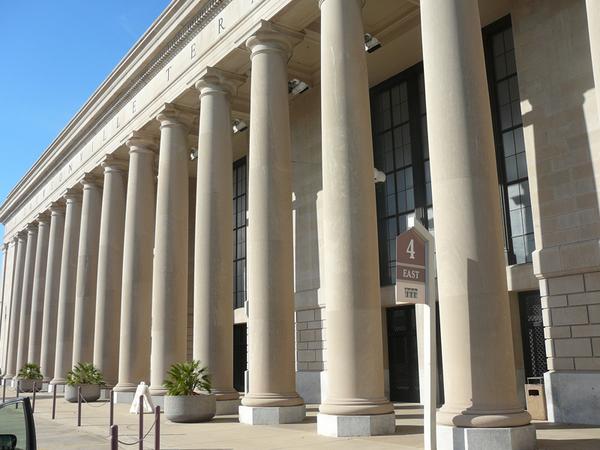 Current Proposal

Current plans call for the construction of a new elevated structure to serve passenger rail operations. As currently proposed by JTA, this concept involves a significant amount of new construction. This expensive concept extends the relocation timeline for bringing passenger rail to Downtown Jacksonville.



Present day aerial of the Jacksonville Terminal (Prime Osborn Convention Center).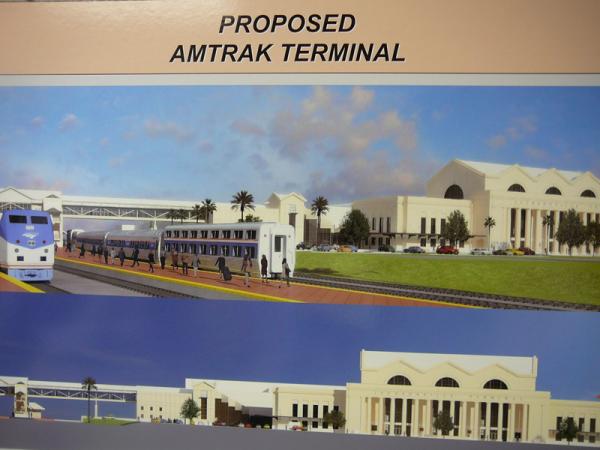 JTA's rendering of the official proposed Amtrak and commuter rail station.



The Temporary Station Concept

To advance the relocation of Amtrak back to downtown, the temporary station concept serves as a "no-frills" solution intended to significantly reduce time and relocation costs. In addition, this concept would accommodate commuter rail.



No significant new construction would be required for the implementation of the temporary station concept.


Breaking Down the Temporary Station Concept

Passenger Rail Platforms

Instead of initially constructing an elevated facility, restoring the historic tunnel system, and replacing the Park Street Viaduct, the temporary station concept calls for the construction of simple ground level platforms with covered sheds (canopies). A covered sidewalk would directly connect the rail platform area to the existing building. Such a move would eliminate the cost of a new elevated building.



The covered platforms shown in this 1960 image could be reconstructed as a part of an affordable temporary terminal solution.


Parking

Parking needs would be accommodated through the use of an existing parking lot between the terminal building and proposed rail platform area.



In addition, paving the area under the Park Street Viaduct could allow this space to utilized for temporary support and staging needs.


Terminal Facility

To eliminate the cost of new building construction, the entire temporary station would be housed within the existing Jacksonville Terminal. The concourse and the old restaurant or the black waiting room area would be used to accommodate the needs of passenger rail operations.



The black waiting room in 1921. Although not as grand as the main waiting room, the space is still superior to the "Amshack" facility located at the current location on Clifford Lane [map]. The utilization of this smaller space will allow the main waiting room to remain as a ballroom for the convention center.



The existing concourse would be used as a waiting area for both passenger rail and convention center guests.


Historic Tunnels

The temporary plan allows for the future potential restoration of the historic tunnel system as a long term replacement for the proposed elevated passenger platform access structure.



Dashed lines on the Terminal Station Concept graphic indicate the location of the historic tunnel system.



Conclusion




The temporary station concept is a potentially affordable way to advance the relocation of Amtrak back to downtown. The advancement of such a project would put Jacksonville and downtown in position to immediately economically benefit from ongoing efforts to establish passenger rail service between Jacksonville and Miami.

Concept and article by Ennis Davis and Robert Mann.