Elements of Urbanism: Worcester, MA
February 5, 2009
10 comments
Print Article
A brief tour around the downtown core of the birthplace of the American Industrial Revolution: Worcester, MA.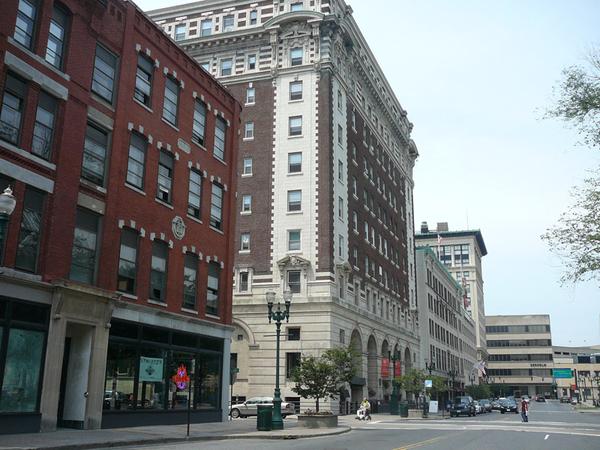 Tale of the Tape:
Worcester: 173,966 (City); 781,352 (Metro) - (incorporated in 1722)
Jacksonville Pop. 2007: 805,605 (City); 1,300,823 (Metro) - (incorporated in 1832)
City population 1950: Jacksonville (204,517); Worcester (203,486)

Metropolitan Area Growth rate (2000-2007)
Worcester: +4.18%
Jacksonville: +15.86%
Urban Area Population (2000 census)
Worcester: 429,882 (ranked 75 nationwide)
Jacksonville: 882,295 (ranked 43 nationwide)
Urban Area Population Density (2000 census)
Worcester: 1,717.3
Jacksonville: 2,149.2
City Population Growth from 2000 to 2007
Worcester: +1,318
Jacksonville: +69,988
Convention Center Exhibition Space: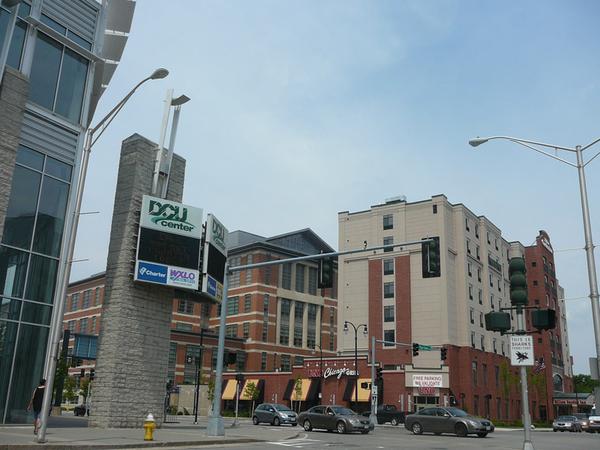 Worcester: DCU center (1997) - +100,000 square feet
Jacksonville: Prime F. Osborn III Convention Center (1986) - 78,500 square feet
Tallest Building: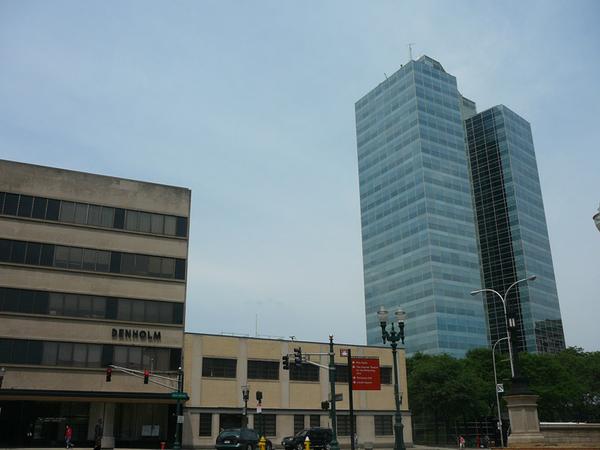 Worcester: Worcester Plaza - 288 feet; 600 Main Street - 288 feet
Jacksonville: Bank of America Tower - 617 feet
Downtown Fortune 500 companies:
Worcester: zero (0)
Jacksonville: CSX (261), Fidelity National Financial (435), Fidelity National Information Services (481)
Urban infill obstacles: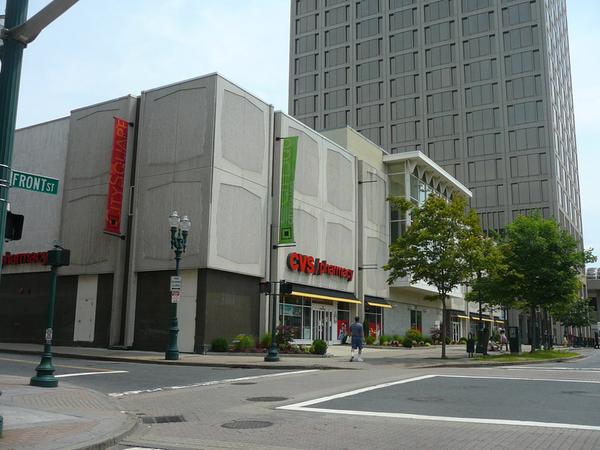 Worcester: The Worcester Common Outlets.  A million square foot vacant two story mall separating downtown from Union Station and nearby nightlife districts.
Jacksonville: State & Union Streets cut off Downtown Jacksonville from Springfield.
Downtown Nightlife:
Boulevard Diner on Shrewsbury Street.  Photo by Elizabeth Thomsen at www.flickr.com
Worcester: Worcester Canal District behind Union Station; Restaurant Row on Shrewsbury Street.
Jacksonville: East Bay Street, located between Main Street and Liberty Street.  This four block stretch is home to four bars and clubs.
Common Downtown Albatross
Elevated expressways (Jax: 1-95, Worcester: I-290) sever downtown from nearby urban districts.
Who's Downtown is more walkable?
Worcester: 98 out of 100, according to walkscore.com
Jacksonville: 88 out of 100, according to walkscore.com

Downtown
Unique Worcester
- Named after the historic city of Worcester, England in 1684.
- Claims to be the birthplace of the American Industrial Revolution. 
- Early local inventions include the barbed-wire fence, the monkey wrench, the envelope folding machine and American valentine cards.
- On October 19, 1924, the largest gathering of the Ku Klux Klan ever held in New England took place at the Agricultural Fairgrounds in Worcester. Klansmen in sheets and hoods, new Knights awaiting a mass induction ceremony, and supporters swelled the crowd to 15,000. The KKK had hired more than 400 "husky guards," but when the rally ended around midnight, a riot broke out. Klansmen's cars were stoned, burned, and windows smashed. KKK members were pulled from their cars and beaten. Klansmen called for police protection, but the situation raged out of control for most of the night. The violence after the "Klanvocation" had the desired effect: Membership fell off, and no further public Klan meetings were held in Worcester.
- Worcester is the western terminus of the Framingham/Worcester commuter rail line run by the Massachusetts Bay Transportation Authority. Union Station serves as the hub for commuter railway traffic. Built in 1911, the station has been restored to its original grace and splendor, reopening to full operation in 2000. It also serves as an Amtrak stop, serving the Lake Shore Limited from Boston to Chicago. In October of 2008 the MBTA added 5 new trains to the Framingham/Worcester line as part of a plan to add 20 or more trains from Worcester to Boston and also to buy the track from CSX Transportation.
Shrewsbury Street
Located just east of Downtown and Union Station, Shrewsbury Street boasts a "Restaurant Row" with more than 40 eateries.
Image by Improbcat at www.flickr.com.
Image by megan at www.flickr.com.
Image by WorcesterScene at www.flickr.com
Image by WorcesterScene at www.flickr.com
Images by Mark Frederick at www.flickr.com
Image by Alison Daige at www.flickr.com.
Image by Blendisalai at www.flickr.com. 
Image by Erik Symes at www.flickr.com. 
Article by Ennis Davis