The View from Shands Jacksonville
September 16, 2008
33 comments
Print Article
A collection of images taken from the top of Shands Jacksonville.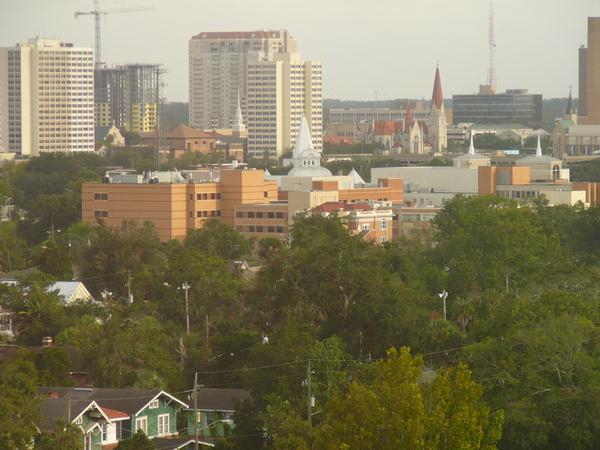 A view southeast, towards Berkman Plaza.
 Springfield with the Tallyrand Port Terminal in the background.
 A view to the northeast towards JEA's cooling towers.
Springfield's 8th Street corridor.
Shands Jacksonville
The VA clinic at 8th & Boulevard Streets.
 West 8th Street with I-95 and the new Walgreen's in the background.
Looking south at the I-95/10 interchange. 
 Springfield with the Matthews Bridge as a backdrop.
 Football practice at Darnell Cookman.
Hogans Creek and the Downtown skyline. 
Photo tour by Ennis Davis