The Evolution of Avenues Walk
September 15, 2008
67 comments
Print Article
Names of more tenants have been released and the Avenues Walk site plan has been modified once again.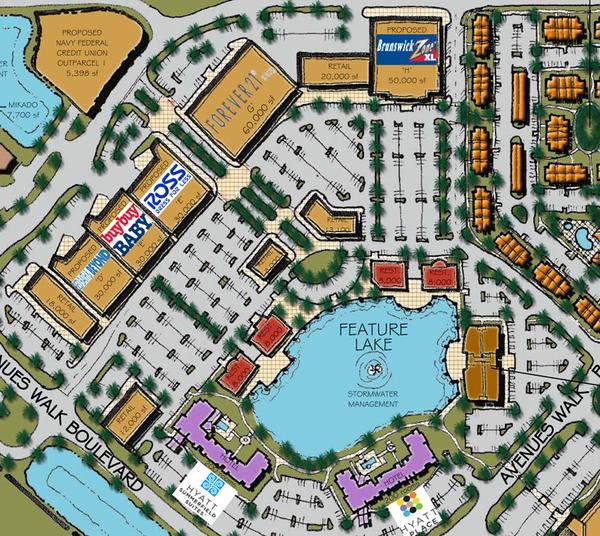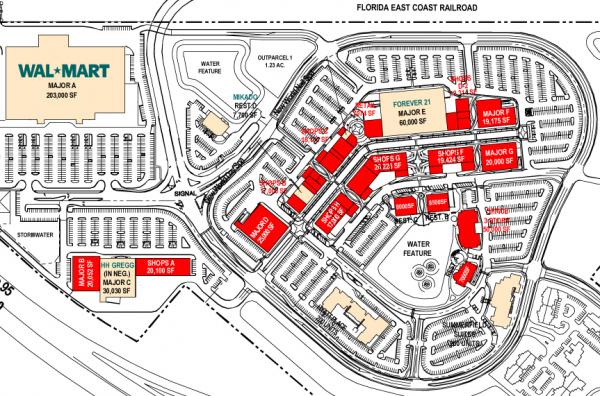 Current Plan: September 2008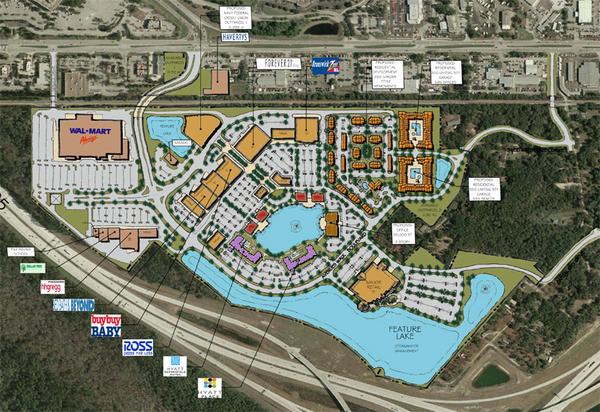 The new site plan illustrates a typical power center consisting of big box anchors along with retail, dining, lodging and office uses centered around a feature lake.
 The tenants indicated on the plan are Wal-Mart Supercenter, Paul Micthell School, Navy Federal Credit Union, Haverty's, Forever 21, Hhgregg, Bed Bath & Beyond, Buy Buy Baby, Ross Dress for Less, Hyatt Summerfield Suites, Hyatt Place, Mikado and Brunswick Zone XL.
The site plan also includes 1,050 multifamily residential units and a 50,000 square foot office building.
Graphics illustrate that Avenues Walk will become the home of Brunswick Zone XL.  According to the website, Brunswick Zone XL is a family-friendly complex featuring a wide range of activities including bowling, a restaurant/lounge billiards, laser tag and arcade games.
http://www.bowlbrunswick.com/openingsoon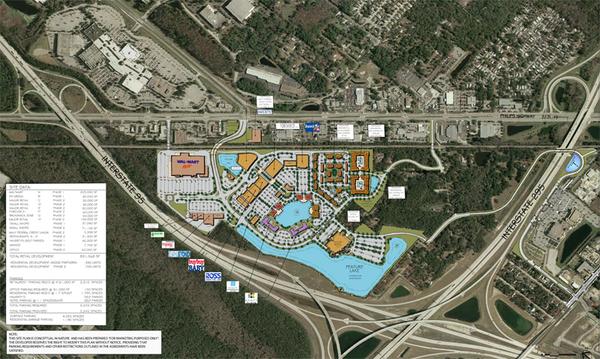 Avenues Walk will have two access points to Philips Highway, one to Southside Blvd and another to Greenland Road.
The central lake features locations for four large sit down restaurants, an office building, two Hyatt hotels and a small park surrounded by two retail buildings.  The residential component has also been modified in a manner that makes it adjacent to the retail component and railroad tracks (potential commuter rail stop?)
Avenues Walk Update by Ennis Davis