Aerials From An Era Gone By
September 22, 2008
26 comments
Print Article
A collection of aerial photographs of Jacksonville from six decades ago.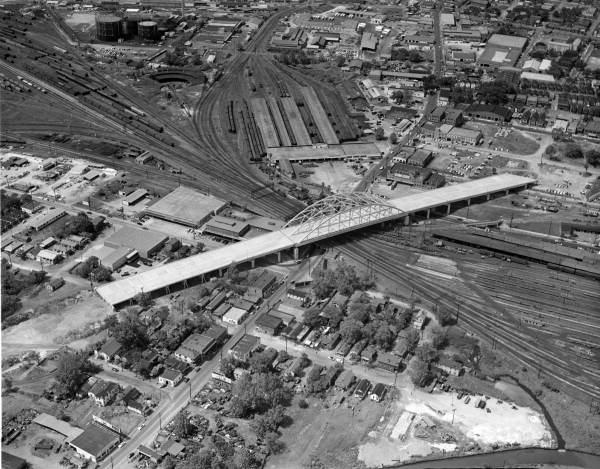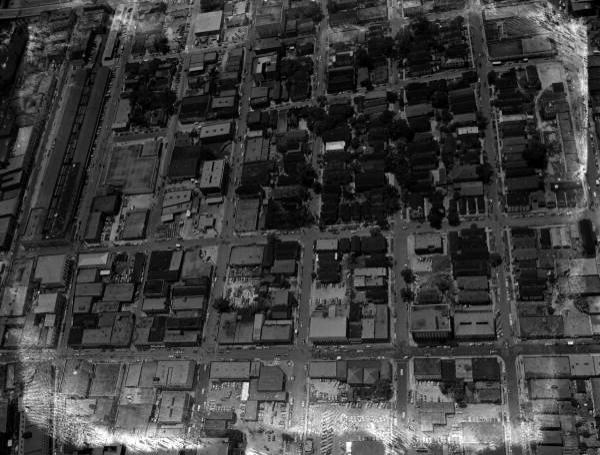 Looking west over LaVilla.  The old Atlantic Coastline Terminal can be seen on the far left side of this image.
Hogans Creek (left), looking south towards the St. Johns River.  Today, FCCJ's Downtown Campus dominates the lower left corner of this image.
8th Street, over Springfield, looking west towards Sugar Hill.  This area is now the home of Shands Jacksonville.
The Normandy Twin Drive-In Theater.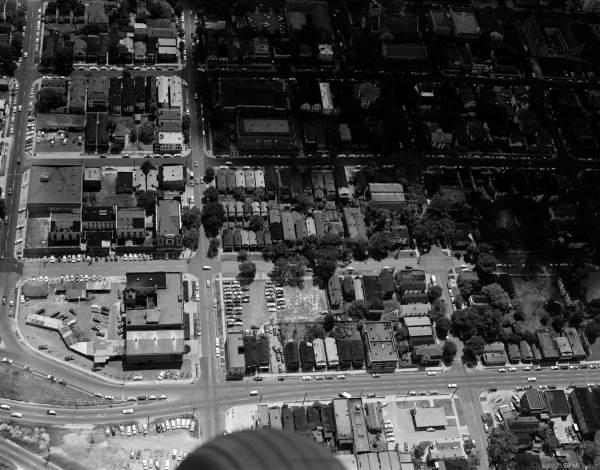 Where the Arlington Expressway meets Union Street.  The Downtown Winn-Dixie replaced the row of homes facing Union Street.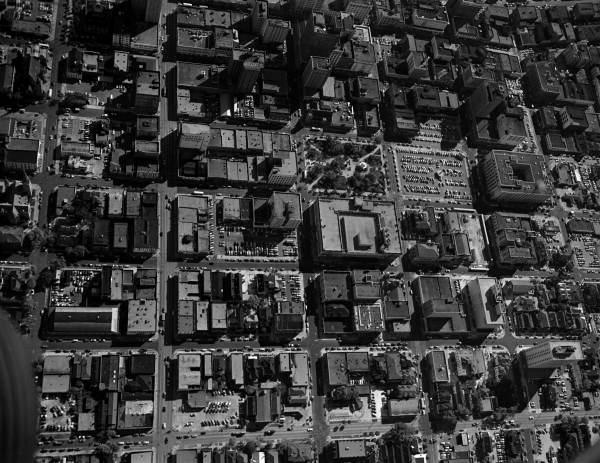 Hemming Park and several blocks that are now the home of the First Baptist Church campus.
LaVilla, during its heyday.  The fire station located on the corner of Duval and Jefferson can be seen in the middle of this image.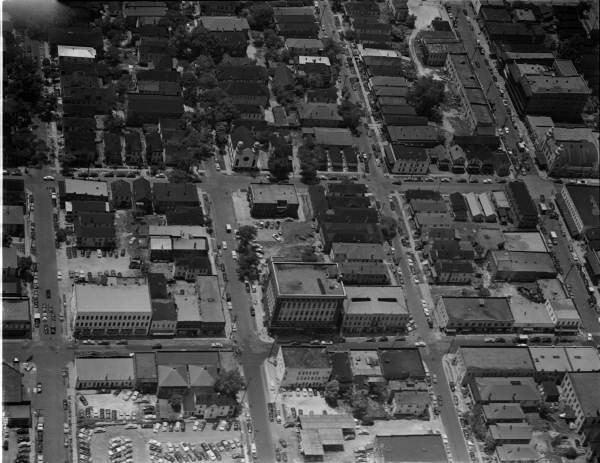 Another aerial of LaVilla.  Ashley Street, then known as the Harlem of the South, can be seen on the right side of the image.  Today, the area that held the old theaters, jazz clubs and restaurants has been replaced with the LaVilla School of the Arts.
 Arlington Expressway, looking east towards Southside Blvd.  The newly paved street grid of Sin City, can be seen on the right.
The Beaver Street viaduct and the old Farmer's Market.
 Jacksonville's massive pipeline of rail activity leading into the old Jacksonville Terminal.
Southside Blvd., looking north towards the future site of Regency Mall.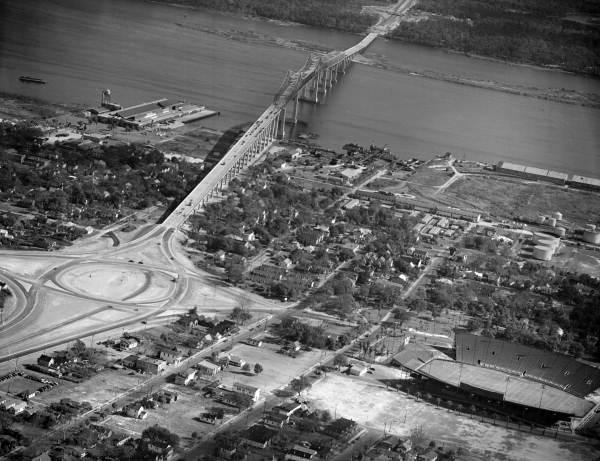 The Matthews Bridge and the intersection with the Haines Street Expressway (MLK Parkway).
The Gator Bowl.
 Photo article by Ennis Davis