The Malling of Jacksonville
October 15, 2008
59 comments
Print Article
When complete, this mall will employ the newest concepts in suburban shopping facilities. It's going to be something very unique, architecturally.
1967 - Regency Square Mall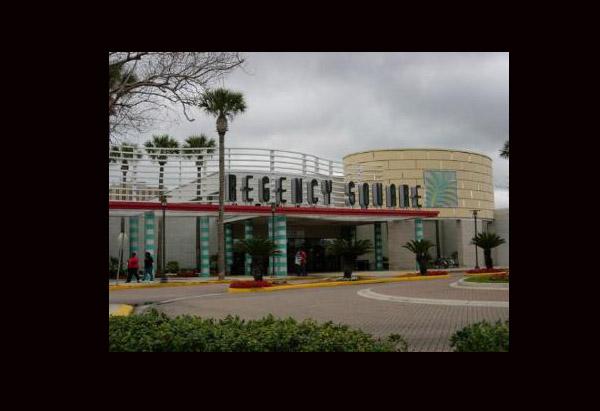 After the opening of the Matthews Bridge, Arlington would become Jacksonville's most rapidly growing suburb in the following decade.  With JCPenney, May-Cohen, Ivey's and Furchgott's and 60 specialty stores, Regency would open to serve the rapidly increasing population.  During the 1970's, the mall would become the central focus of a $100 million development.  Components of this major project included the Regency Executive Office Park, a major mall expansion east of May Cohens and the Regency Lakes Apartments.
In 1985, Regency Mall killed the merger of Stein Mart and Furchgott's.  The merger died because mall officials felt Stein Mart was too low class for the shopping mall.  Regency's best days appear to have occurred during the late 1980s and early 1990s.  Today, Regency Square is Jacksonville's oldest regional mall that still maintains its original use.  However, the popularity of newer malls has thrust Regency into a serious battle for survival and in need of a major makeover to maintain its market share.
1968 - Roosevelt Mall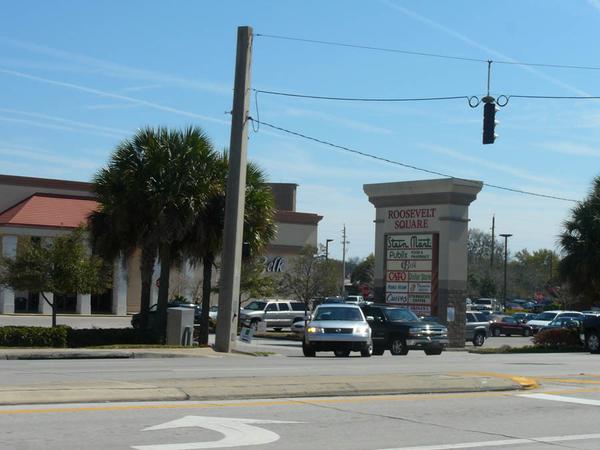 Roosevelt Mall opened in 1961 as an open air shopping center.  The shopping center was converted into an enclosed mall in 1968.  Anchors during this era included Ivey's, Furchgott's, Levy-Wolf, Purcell's and F.W. Woolworth.
Atlanta based Dewberry Capital Corporation purchased the 260,000 square foot mall in 1997.  Since then Roosevelt has been converted back into its original use, an open air strip shopping center.  Today, Roosevelt Square's anchors include Stein Mart, Belk and Publix.

1983 - Grande Boulevard Mall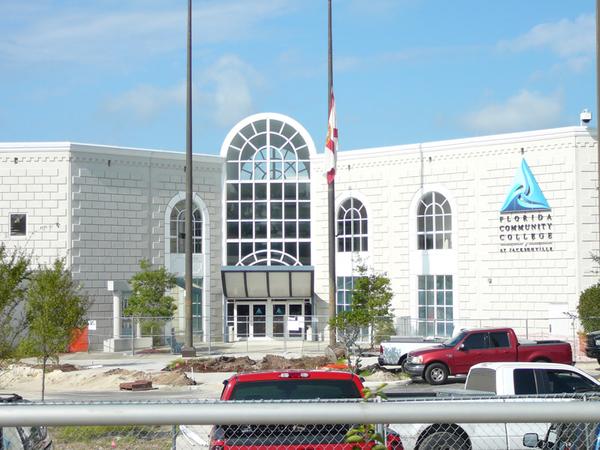 "Its going to be something very unique, architecturally.  Its not going to be the size of a major mall.  It will be 25 to 40 percent of an Orange Park Mall."
Kennon G. Holmes, Senior Vice President for Project Development - Haskell Company.
It can be argued that Grande Boulevard Mall was the most infamous failure of a developer predicting shopping demands.  Envisioned to serve the upscale market, Grande Boulevard opened at the corner of Southside Blvd. and Old Baymeadows Road.  The 289,000 square foot, two story mall opened with Jacobson's as its anchor along with space for 68 upscale specialty shops.  Grande Boulevard struggled from the start and was immediately labeled as "too ritzy for Jacksonville".  By 1986, the number of open stores had dwindled down to 24.
The 1990 opening of the Avenues Mall would be the final nail in the coffin for Grande Boulevard.  Excluding Jacobson's, which would last until the entire chain was shuttered in 2002, FCCJ took over and converted the complex into a community college campus in 1994.
1987 - The Jacksonville Landing
Billed as the savior for Downtown Jacksonville, this festival marketplace opened its doors to the Jacksonville shopping scene in 1987.  This U-shaped 126,500 square foot urban center opened to much fanfair, drawing seven million visitors during its first year.  Major components included a year round street fair called the Bull Market, a food court, an open-air market and gallery shops.  Like the rest of the Downtown retail scene, the Landing has struggled to survive as a retail dominated complex.  However, new owner Toney Sleiman has found some success in marketing the center as a destination for dining, nightlife and entertainment.
A political squabble in 2006, killed an ambitious proposal to renovate and integrate the complex with the rest of downtown.  The city's +20 year old promise to provide parking for the center still remains in doubt.  However, urban advocates are hopeful that ownership will at least redevelop a portion of the center to open up to Independent Drive and Hogan Street.