Elements of Urbanism: Driving Through Boston
October 29, 2008
14 comments
Print Article
Metro Jacksonville takes a drive through the heart of New England's largest city: Boston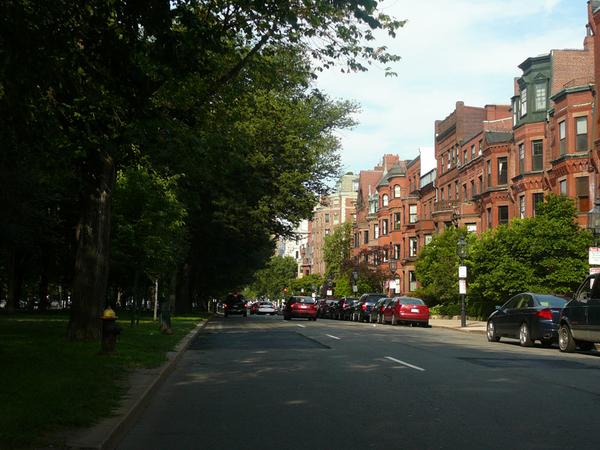 Tale of the Tape:
Boston Population 2007: 599,351 (City); 4,482,857 (Metro); incorporated in 1822 +2.06%
Jacksonville Population 2007: 805,605 (City); 1,300,823 (Metro); incorporated in 1832
http://www.boston.com/news/nation/articles/2008/07/09/population_of_us_cities_2007/
City population 1950: Jacksonville (204,517); Boston (801,444)
http://www.census.gov/population/www/documentation/twps0027/twps0027.html
Urban Area Population (2000 census)
Boston: 4,032,484 (ranked 7 nationwide)
Jacksonville: 882,295 (ranked 43 nationwide)
Urban Area Population Density (2000 census)
Boston: 2,322.6
Jacksonville: 2,149.2
City Population Increase from 2000 to 2007
Boston: +10,210
Jacksonville: +69,988
Tallest Building:
Boston: Hancock Place - 790 feet
Jacksonville: Bank of America Tower - 617 feet
Urban infill obstacles:
Boston: After the completion of the "Big Dig"....none.
Jacksonville: State & Union Streets cut off Downtown Jacksonville from Springfield.
Common Downtown Albatross:
They don't appear, on the surface, to have a common albatross.
Downtown Rouse Festival Marketplace:
Boston: Faneuil Hall Marketplace - One of the country's most successful marketplace concepts.
Jacksonville: The Landing - an indoor/outdoor festival marketplace that turns its back to the downtown core.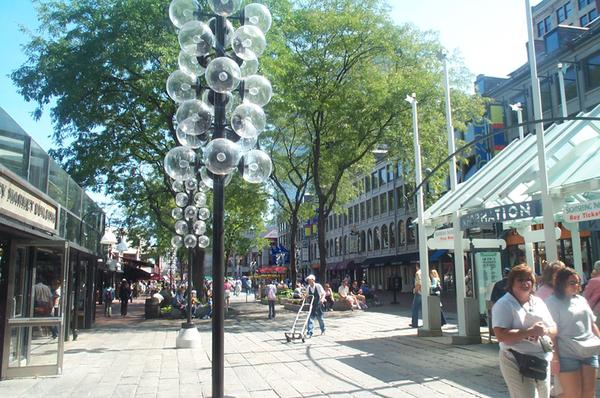 Downtown Fortune 500 companies:
Boston: Liberty Mutual (94), State Street Corp. (225)
Jacksonville: CSX (261), Fidelity National Financial (435), Fidelity National Information Services (481)

Convention Center Exhibition Space:
Boston: The Boston Convention and Exhibition Center (yb. 2003) - 516,000 square feet / Hynes Convention Center (yb. 1965/1988) - 176,480 square feet
Jacksonville: Prime F. Osborn III Convention Center (1986) - 78,500 square feet

City Walkability Ranking (According to Walkscore.com)
Boston: 3 out of 40
Jacksonville: 40 out of 40 - dead last)

Who's Downtown is more walkable?
Boston: 95 out of 100, according to walkscore.com
Jacksonville: 88 out of 100, according to walkscore.com
Unique Boston
Home of the Boston Tea Party, the Boston Massacre and Paul Revere's famous midnight ride.
Established in 1634, the Boston Common is the oldest city park in the United States.
Over 250,000 students attend colleges in Boston and nearby Cambridge.
The home of the country's fourth busiest and first underground rapid transit system.
Although it has one of the highest rates of bicycle commuting, Bicycling magazine named it as one of the worst cities in the U.S. for cycling in 2006.
Is experiencing gentrification and has one of the highest costs of living in the United States.
Boston has 599,351 residents living in a 48.4 square mile area. This breaks down to a population density of 12,383 residents per mile, a reduction from 1950's 16,767 residents per mile.
Boston Cuisine
Coastal Massachusetts is known for its clams, haddock, and cranberries, and previously cod. Apples are grown in the Commonwealth's interior. Boston is known for, among other things, baked beans, bulkie rolls, and various pastries. Hot roast beef sandwiches served with a sweet barbecue sauce and usually on an onion roll is popular in Boston's surrounding area. The North Shore area is locally known for its roast beef establishments.  New England is also known for many of its fine local lagers and ales, the most famous of which is Samuel Adams of the Boston Beer Company in Boston, Massachusetts, even though the recipe for the beer does not come from New England.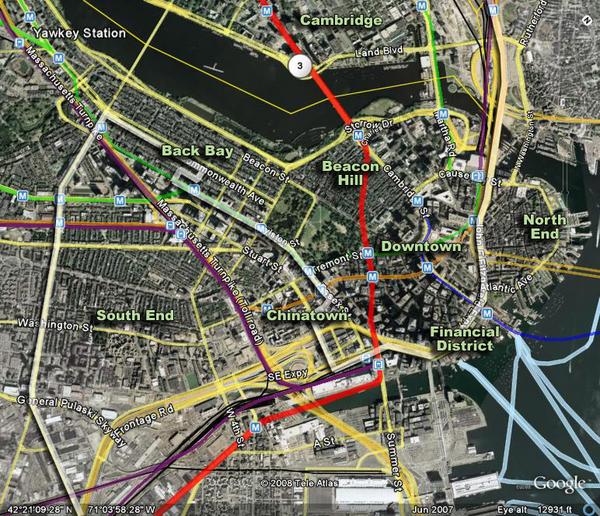 White line (from south to north) highlights the route traveled through Boston during rush hour.

The South End

The South End, south of the Back Bay, was once the home to a strong middle-class of merchants and seamen. It is now highly gentrified and is the center of the city's LGBT population. The neighborhood is also populated by artists and young professionals. According to the 2000 Census its population is 23% Black, 45% white, 16% Hispanic and 12% Asian. It is noted for its restaurant scene and for having the largest Victorian row house district in the country.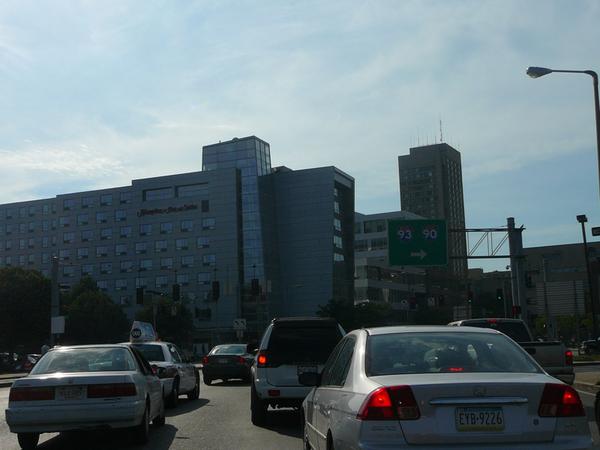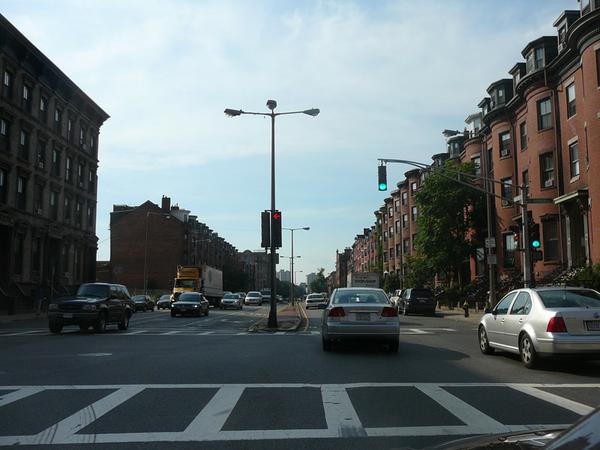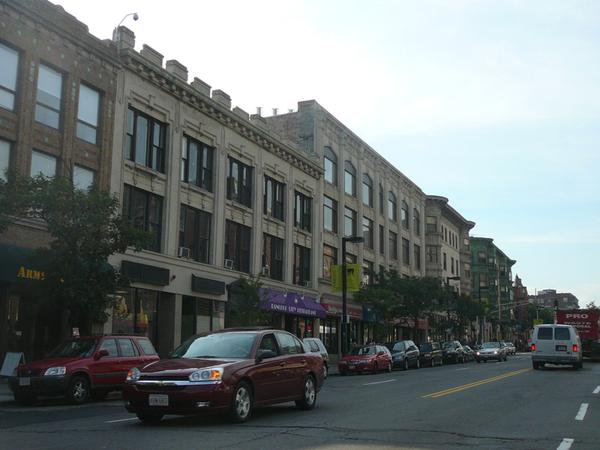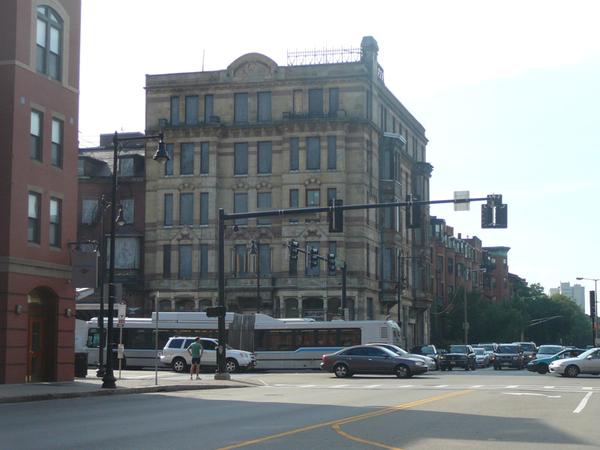 Back Bay

Created from filling in a portion of the Charles River in 1882, the Victorian brownstone dominated Back Bay is one considered one of Boston's most expensive neighborhoods.  The northern portion is dominated by brownstones, while the southern part is more commercial and home to the city's tallest skyscrapers.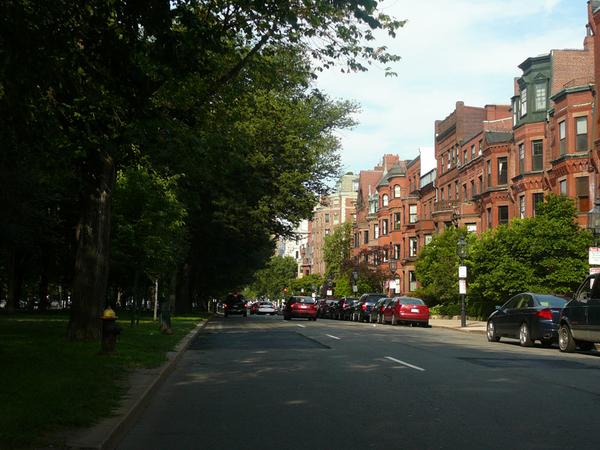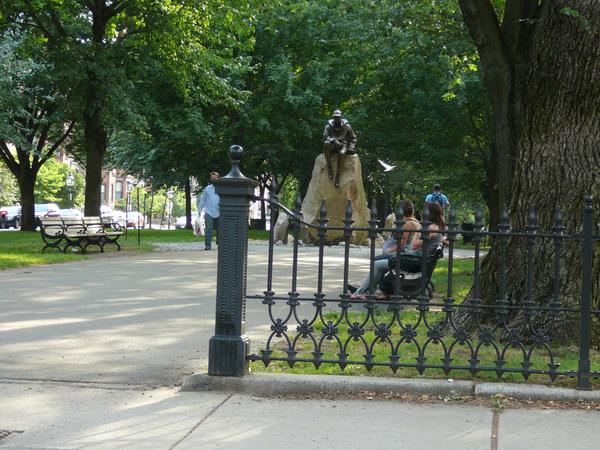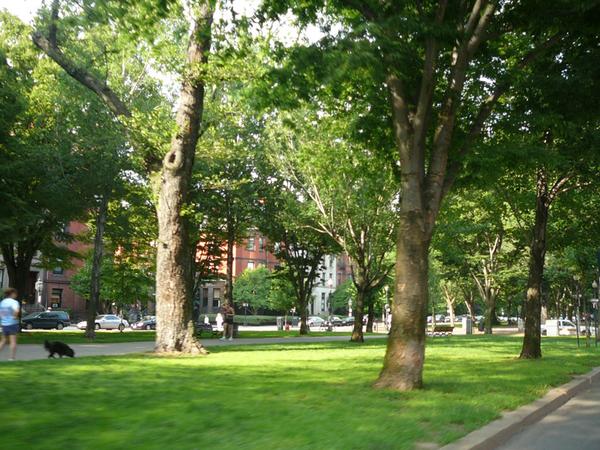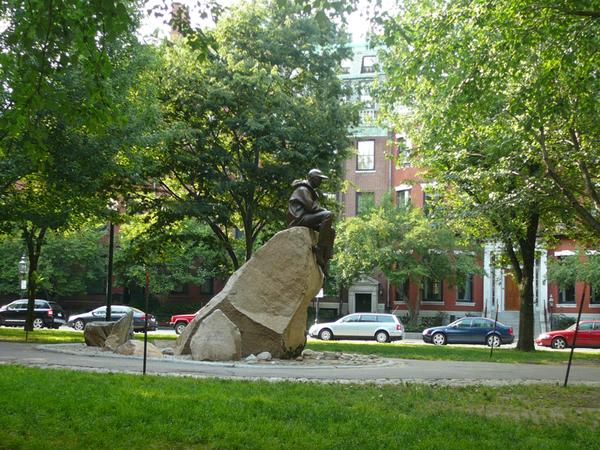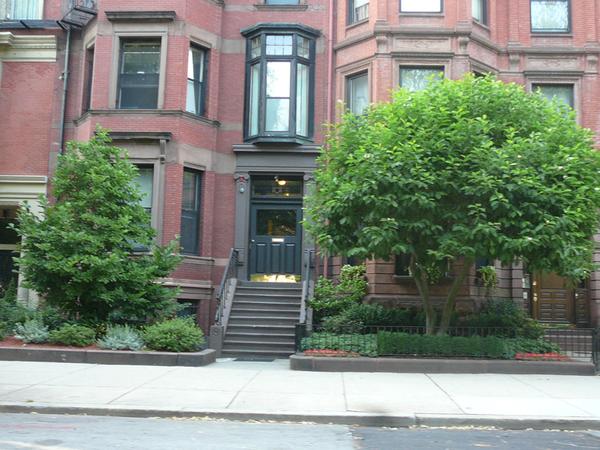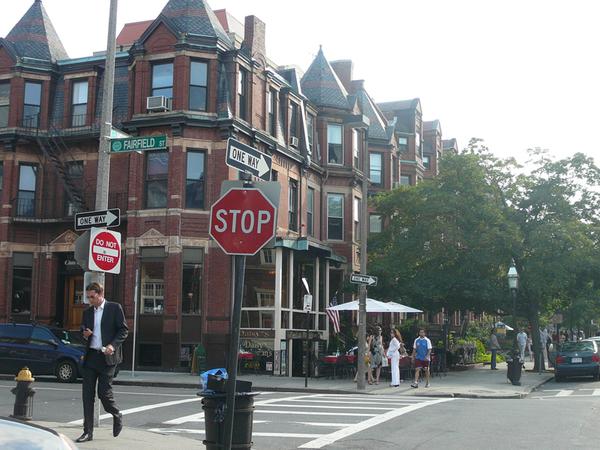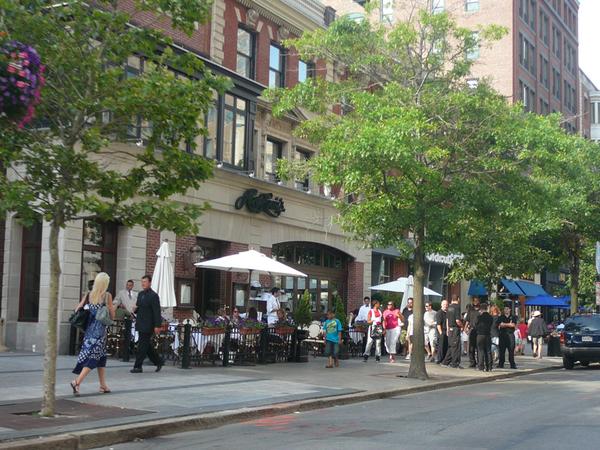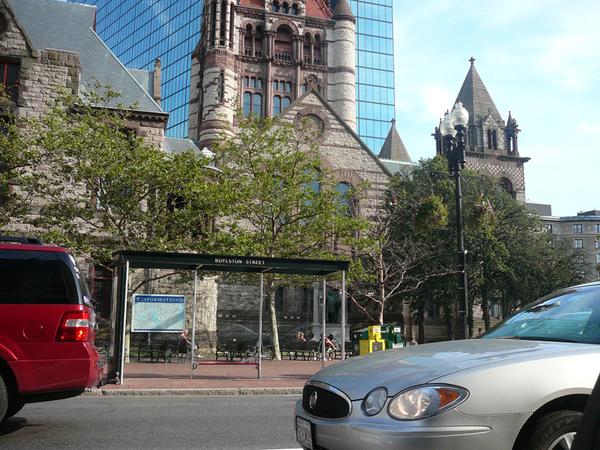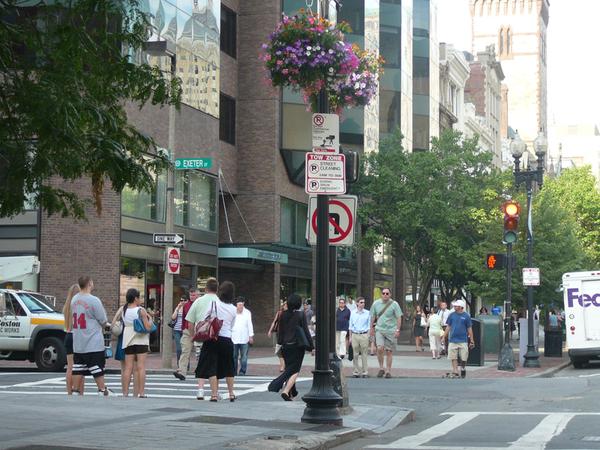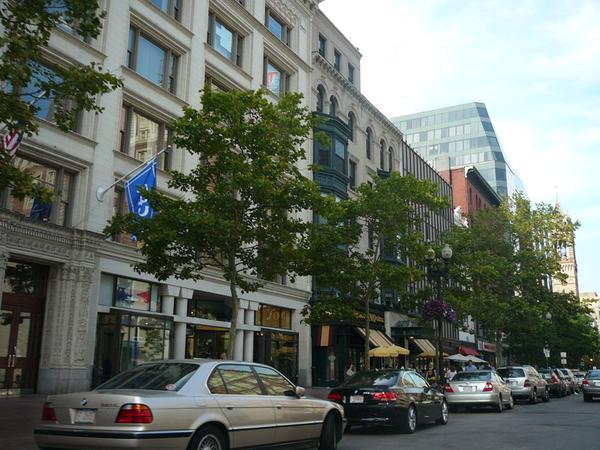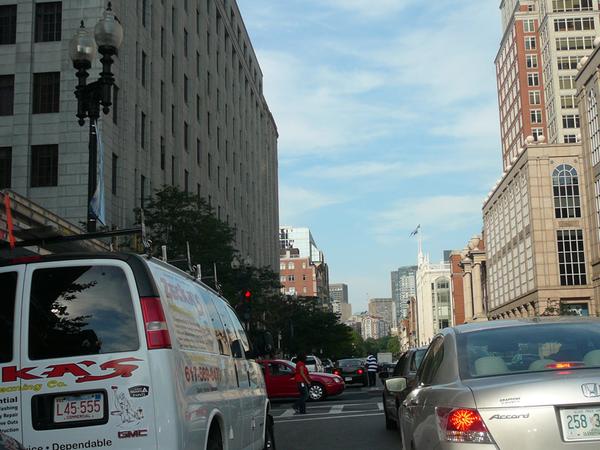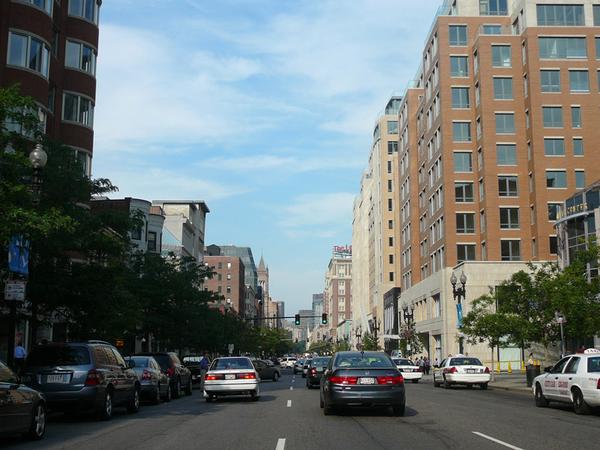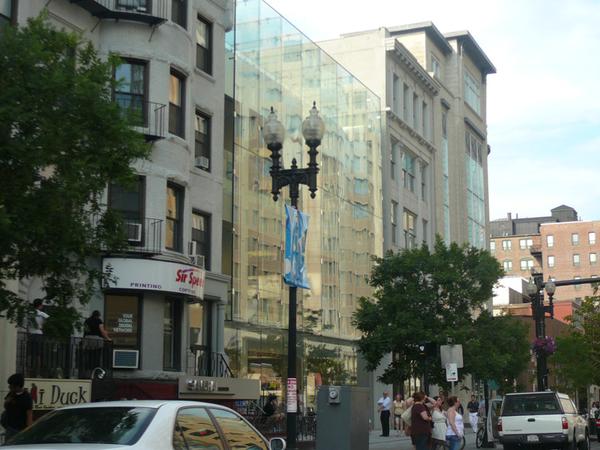 Downtown Boston

Downtown Boston is the site of the financial district, Government Center, and Chinatown.  China Town is the only historically Chinese area in New England.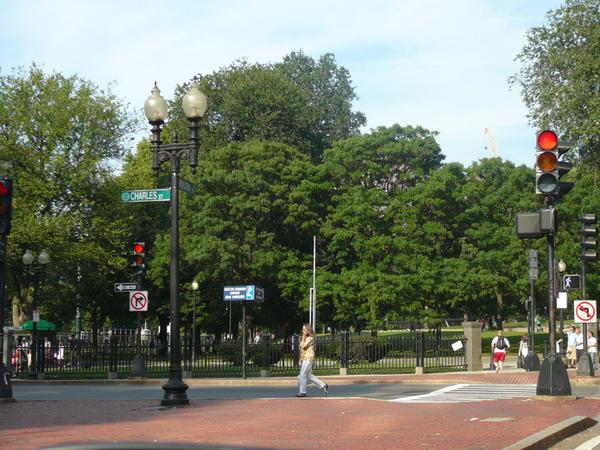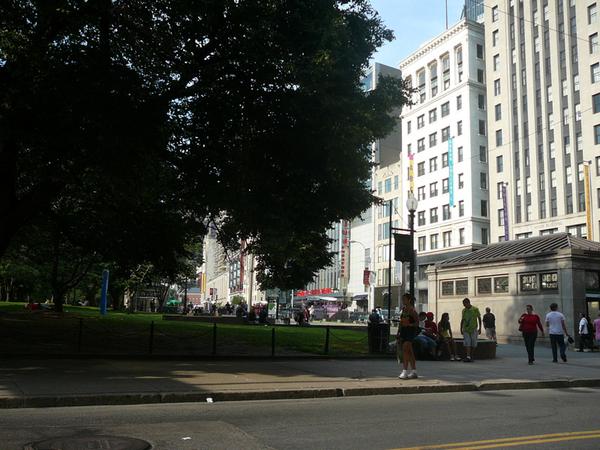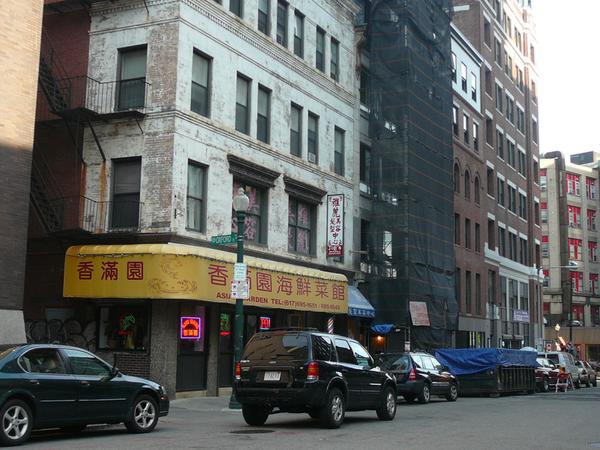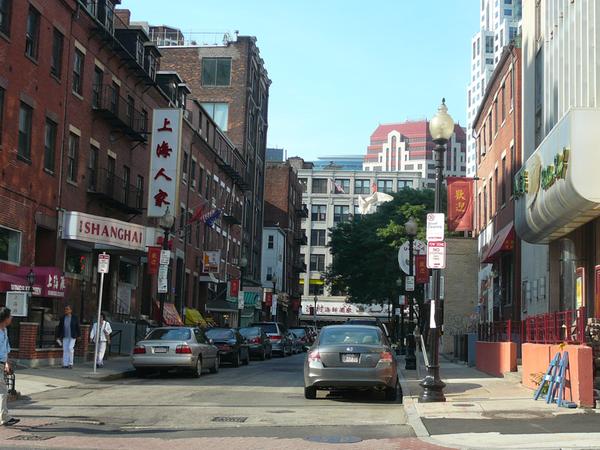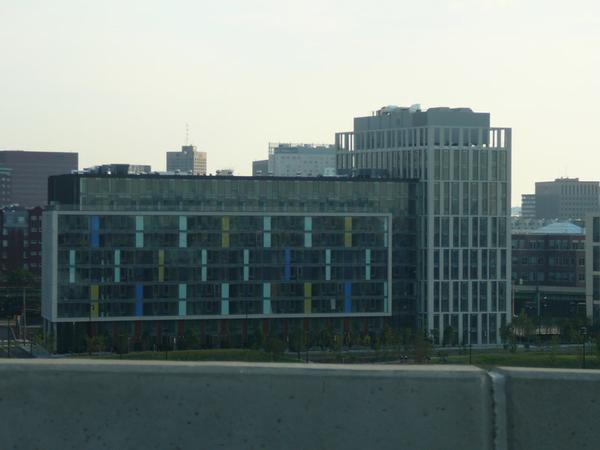 The Big Dig

The Big Dig is the unofficial name of the mega Central Artery/Tunnel Project (I-93).  This project rerouted an elevated freeway through the heart of Boston, into a 3.5 mile tunnel under the city.  Public greenspace replaced the elevated freeway at ground level.  Originally estimated at $2.8 billion in 1985, it ended up as the most expensive highway project in the U.S., costing taxpayers $14.6 billion.
**Due to heavy traffic congestion and time limits, a more comprehensive tour of Boston could not be given on this particular trip.  Visit Urban Walkability: Learning from Boston to view additional photos and information on this city.**
Article by Ennis Davis