Elements of Urbanism: West Palm Beach
November 25, 2008
21 comments
Print Article
In 1993, West Palm Beach was featured in a 60 Minutes segment on urban decay. At the time, 80% of downtown properties were vacant. Since then, the city has done much to improve its image.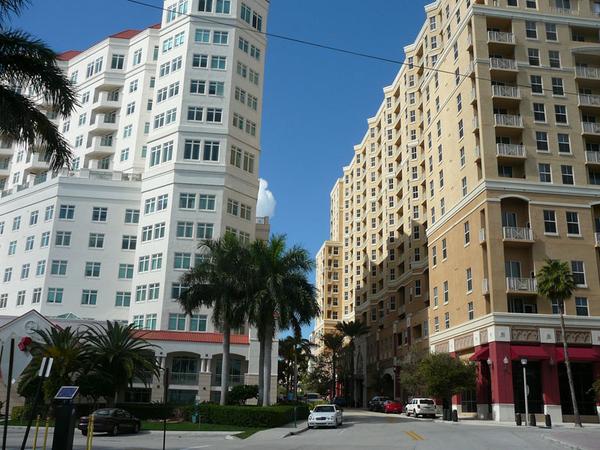 Tale of the Tape:
West Palm Beach Population 2007: 107,617 (City); 5,413,212 (Miami Metro) - (incorporated in 1894)
Jacksonville Pop. 2007: 805,605 (City); 1,300,823 (Metro) - (incorporated in 1832)
City population 1950: Jacksonville (204,517); West Palm Beach (43,162)

Metropolitan Area Growth rate (2000-2007)
West Palm Beach (Miami): +8.09%
Jacksonville: +15.86%

County Population (2007 estimate)
Palm Beach County: 1,266,451
Duval County: 837,964
 
Urban Area Population (2000 census)
West Palm Beach (Miami): 4,919,036 (ranked 5 nationwide)
Jacksonville: 882,295 (ranked 43 nationwide)
Urban Area Population Density (2000 census)
West Palm Beach (Miami): 4,407.4
Jacksonville: 2,149.2
City Population Growth from 2000 to 2007
West Palm Beach: +25,514
Jacksonville: +69,988
Convention Center Exhibition Space:
West Palm Beach: Palm Beach County Convention Center (2004) - 100,000 square feet
Jacksonville: Prime F. Osborn III Convention Center (1986) - 78,500 square feet
Tallest Building:
West Palm Beach: Trump Plaza I & II - 330 feet
Jacksonville: Bank of America Tower - 617 feet
Downtown-Based Fortune 500 companies:
West Palm Beach: (0)
Jacksonville: CSX (261), Fidelity National Financial (435), Fidelity National Information Services (481)
Urban infill obstacles:
West Palm Beach:
Jacksonville: State & Union Streets cut off Downtown Jacksonville from Springfield.
Downtown Nightlife:
West Palm Beach: Clematis Street, between City Place and the waterfront.
Jacksonville: East Bay Street, located between Main Street and Liberty Street.  This four block stretch is home to four bars and clubs.
Common Downtown Albatross:
Too many surface parking lots
Who's Downtown is more walkable?
West Palm Beach: 92 out of 100, according to walkscore.com
Jacksonville: 88 out of 100, according to walkscore.com
Unique West Palm Beach
- West Palm Beach is the oldest incorporated municipality in South Florida.
- Was founded by Henry Flagler as a community to house the servants working in his grand hotels in Palm Beach.
- The city was supposed to be the terminus of Flagler's railroad.  Due to a deep freeze, Flagler decided to extend the railroad to Miami.
The Raymond F. Kravis Center for the Performing Arts holds more than 800 events each year, attracting 400,000 people to downtown annually.
Downtown West Palm Beach Aerial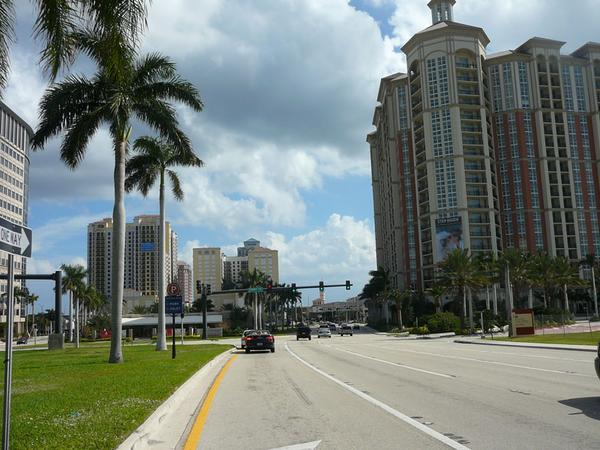 Clematis Street

 Clematis Street best represents the old Florida charm of the now thriving metropolis. Clematis Street, is West Palm Beach's historic shopping venue. It is now home to Clematis by Night, an outdoor event held on the street with live music and food. There are dozens of eateries, night clubs and retail outlets on the street and surrounding downtown streets. Donald Trump once told People Magazine that Clematis Street was "..the hottest street in Florida".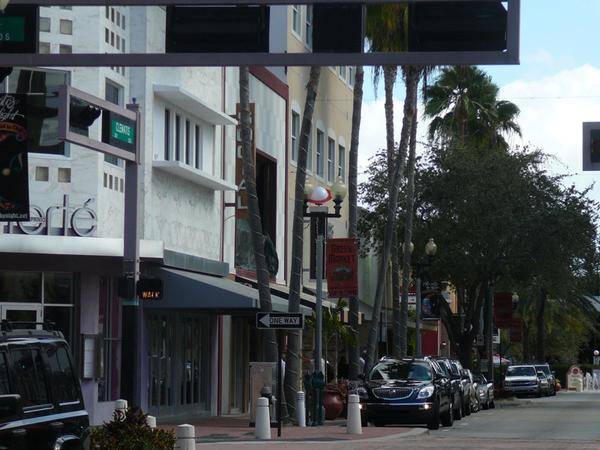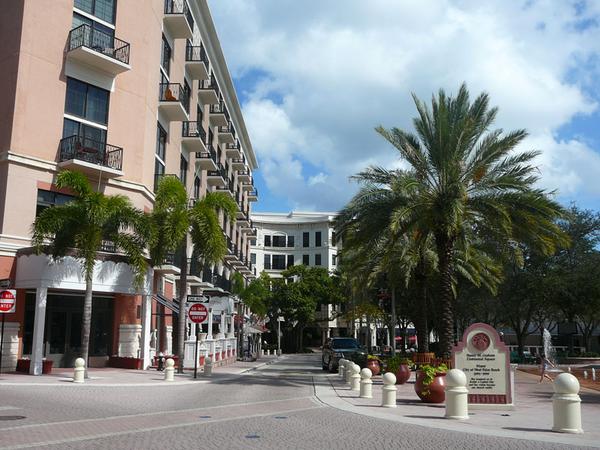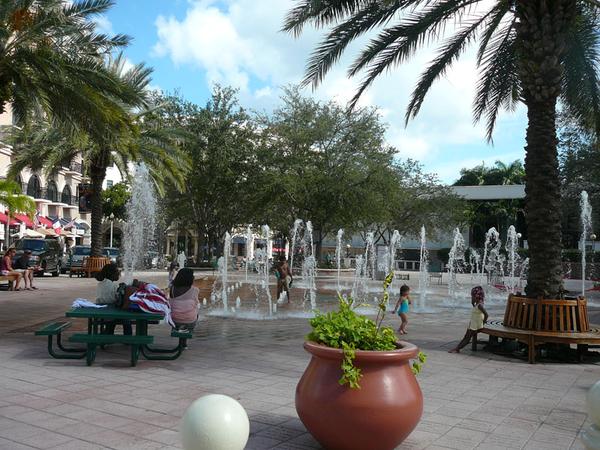 This fountain is similar to what Mayor Peyton envisions to replace Taylor Hardwick's Friendship Fountain.
 CityPlace - described as "old-world architecture, beautiful fountains, and sidewalk cafés create an atmosphere strikingly reminiscent of a European town center". There is a multi-plex movie theater, IMAX Theater, several night clubs (comedy, dance), several world famous restaurants as well as clothing and home-decor retail outlets surrounded by multi-story town houses and apartments. Opened in 2000, City Place is one of Florida's best example of integrating lifestyle centers like the St. Johns Town Center, into urban environments.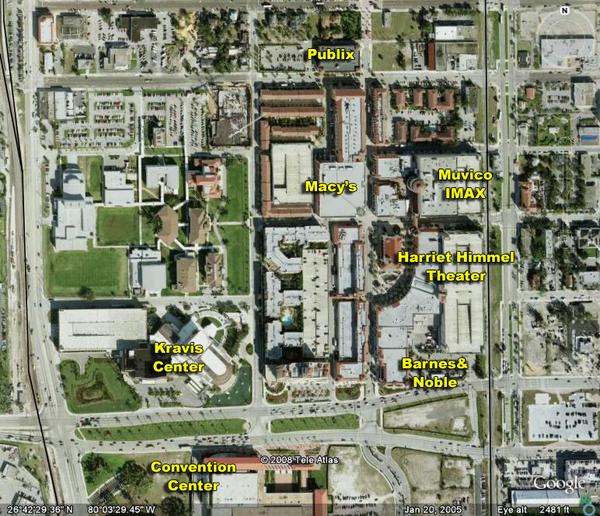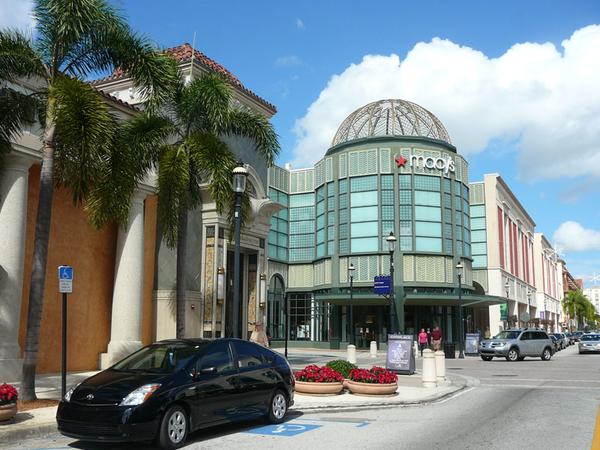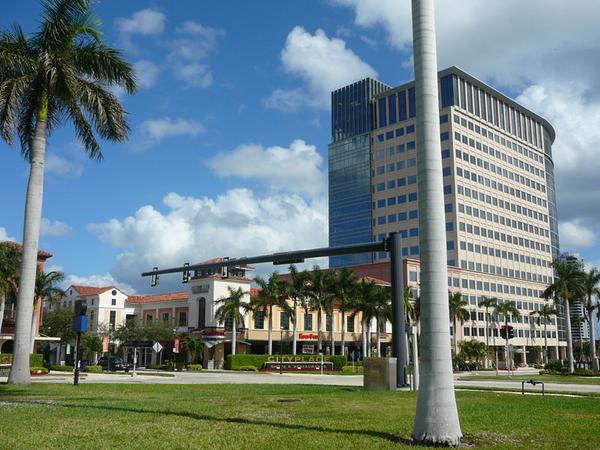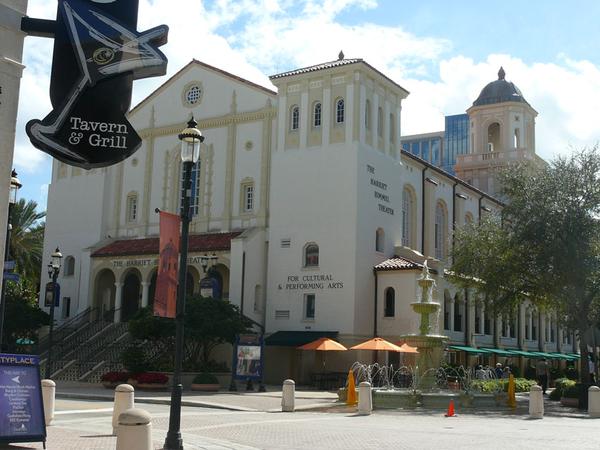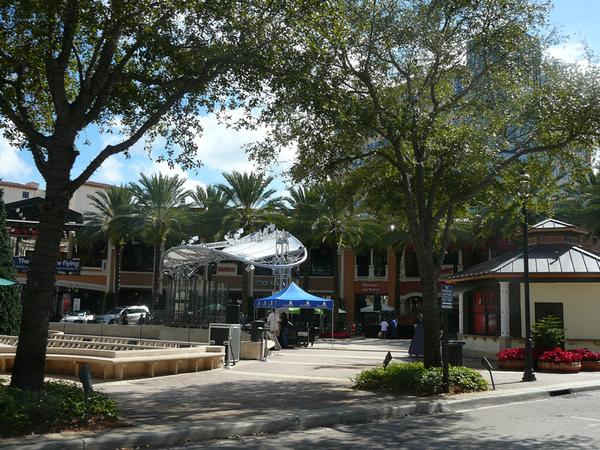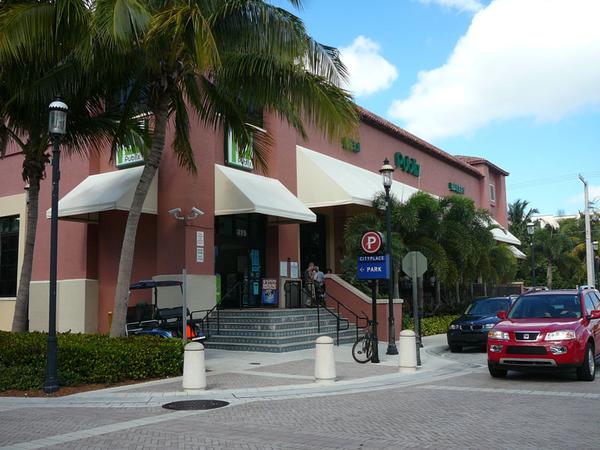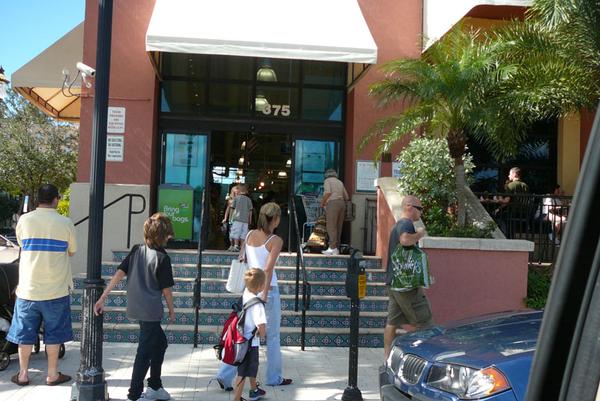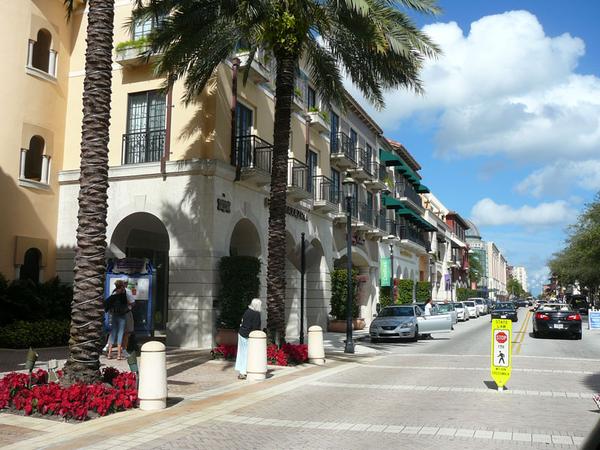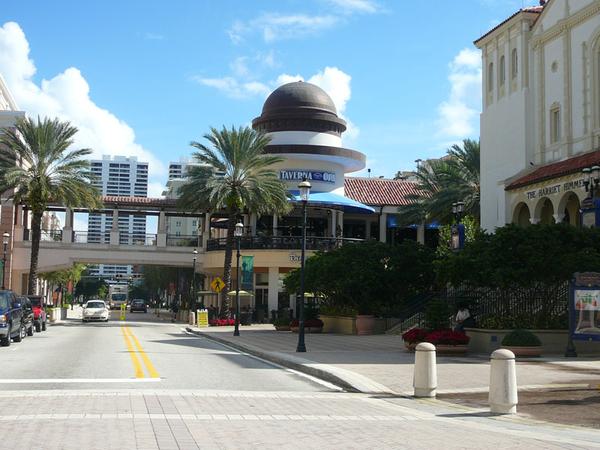 Worth Avenue & Palm Beach
Worth Avenue, sometimes referred to as the Rodeo Drive of Florida, is a famous upscale shopping district in Palm Beach.  The street stretches four blocks from Lake Worth to the Atlantic Ocean.  The street first became fashionable after the construction in 1918 of the Everglades Club. Worth Avenue also includes smaller alleyways known as Vias "off the main avenue.
The epitome of Palm Beach style, the street has approximately 250 shops, boutiques, restaurants and art galleries, including Neiman Marcus, Cartier, Louis Vuitton, Tiffany & Co., Hermes, Polo Ralph Lauren, Gucci, Chanel, Loro Piana, Brooks Brothers, Salvatore Ferragamo, Valentino, Lana Marks, Vilebrequin, and Lacoste.  An open-air mall, The Esplanade, lies at the eastern end of Worth Avenue. The Esplanade offers a variety of upscale shops anchored by Saks Fifth Avenue.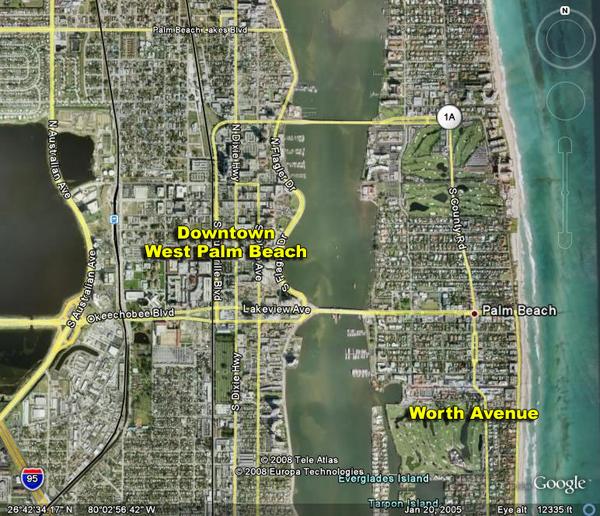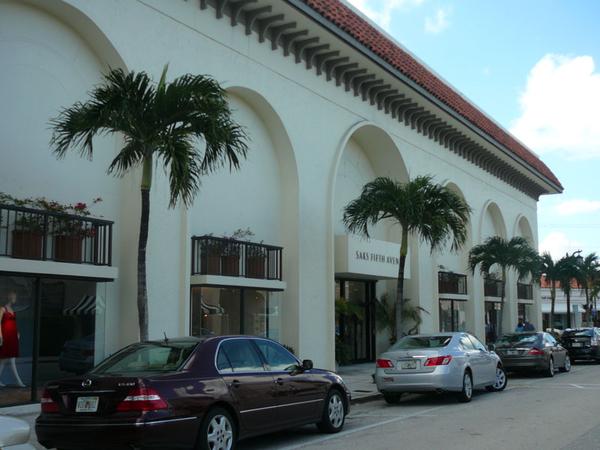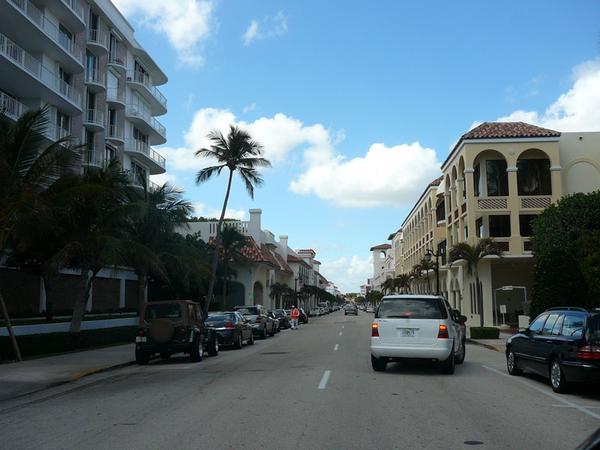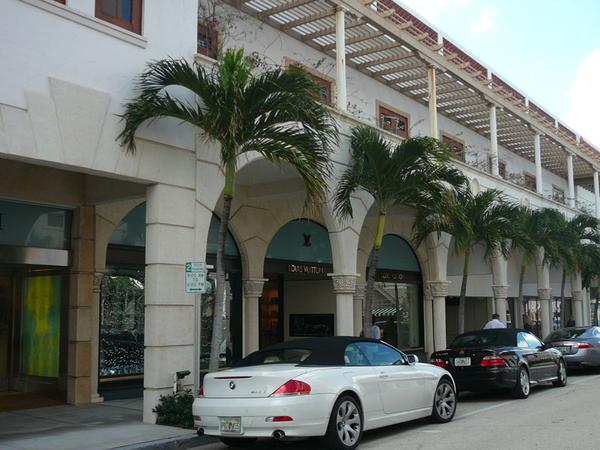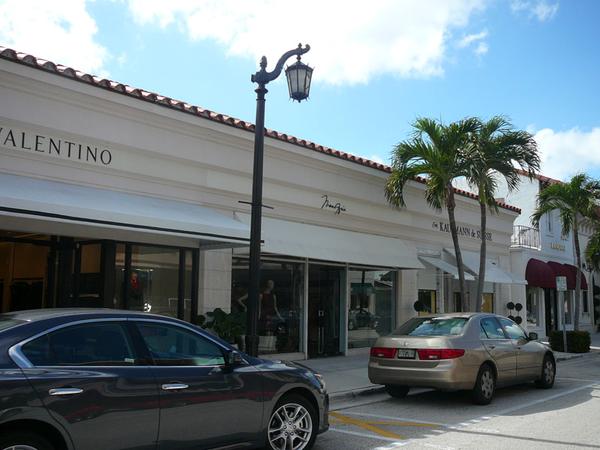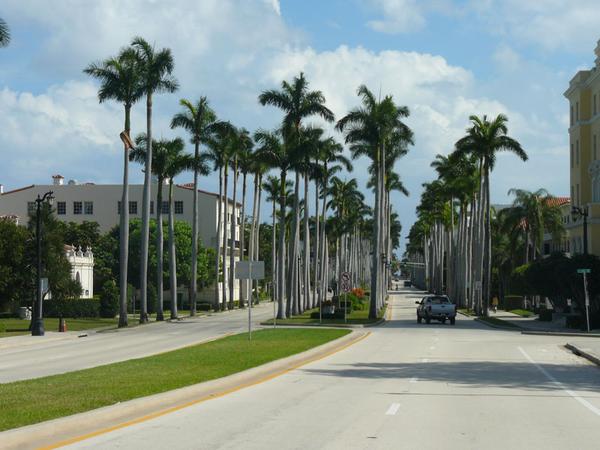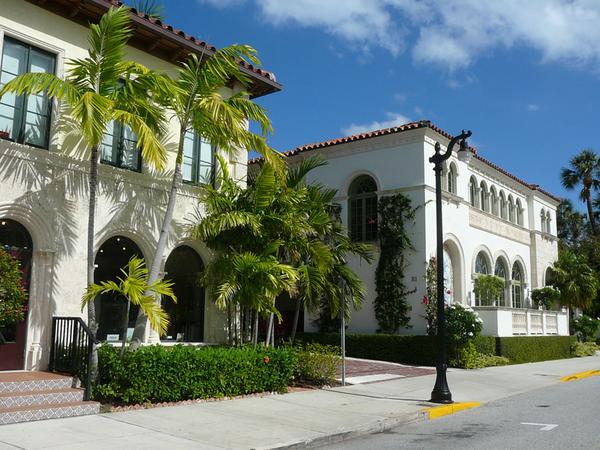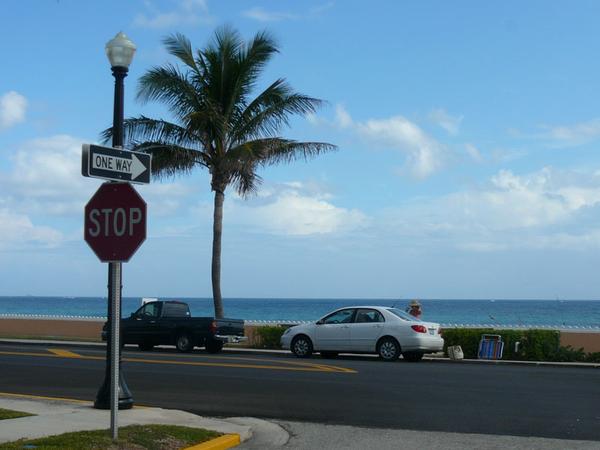 Article by Ennis Davis