First Baptist: Jacksonville's Urban Church
May 2, 2008
21 comments
Print Article
Covering over nine blocks of downtown, First Baptist's 15,000+ member congregation is one of the largest urban churches in the Southeast United States.
First Baptist Church Timeline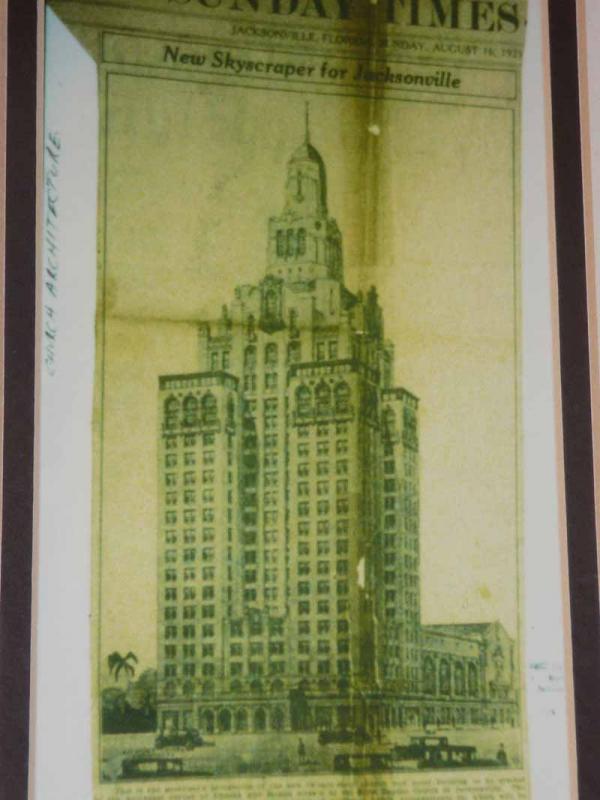 1838 - First Baptist Church established in July 1838 as the third church in Jacksonville.
1892 - The church settled at its present location between Hogan and Church Streets in the heart of the downtown district.
1901 - Church destroyed by the Great Jacksonville Fire of 1901.
1904 - Hobson Auditorium was completed.
1976 - 3,500-seat Ruth Lindsay Auditorium opens.
1986 - Preschool Building opens.
1988 - Sunday School enrollment stands at 14,172, up from 2,385 in 1969.
1993 - 10,000-seat present day auditorium opens.
2002 - Children's Building and Welcome Center opens.
2002 - plans for a state-of-the-art Senior Adult Building announced.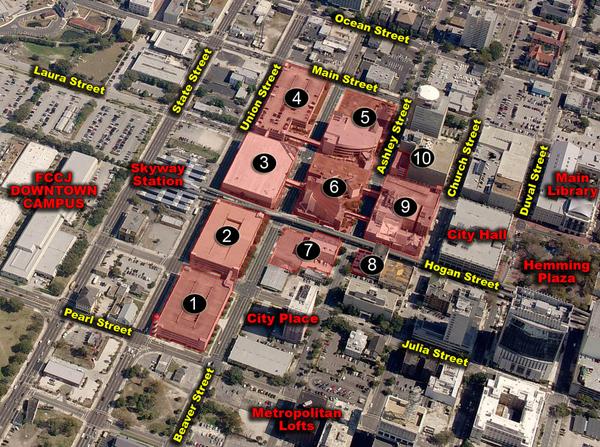 Blocks One & Two
These blocks are occupied by large parking garages, known as Garages 3 & 4. The most recognizable characteristic of these garages is the light house on the corner of Union and Pearl Streets.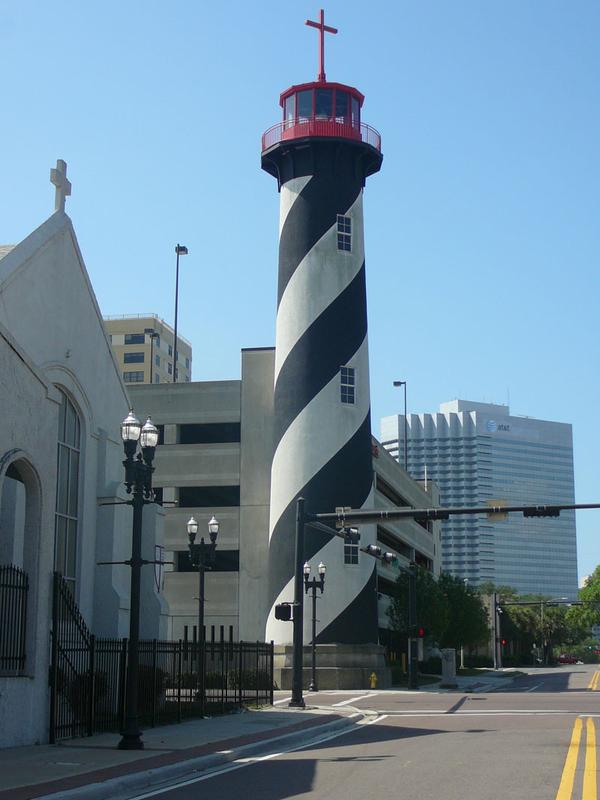 Block 3
The church's 10,000 seat main auditorium consumes block 3, forming a huge wall along Union Street, opposite JTA's Rosa Parks Skyway Station.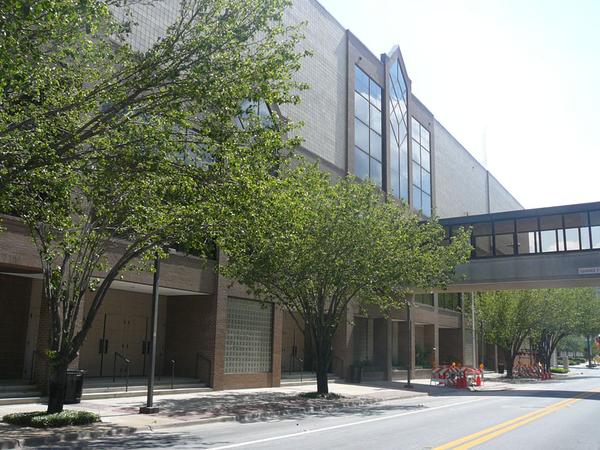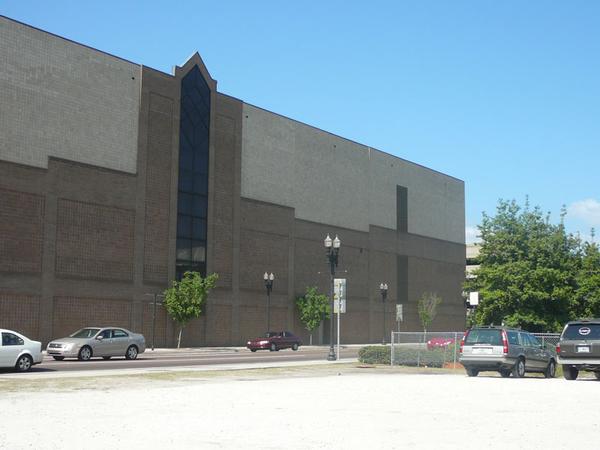 Block 4
This block is the home of Parking Garage Number 2 and a small pocket park on the corner of Laura and Beaver Streets.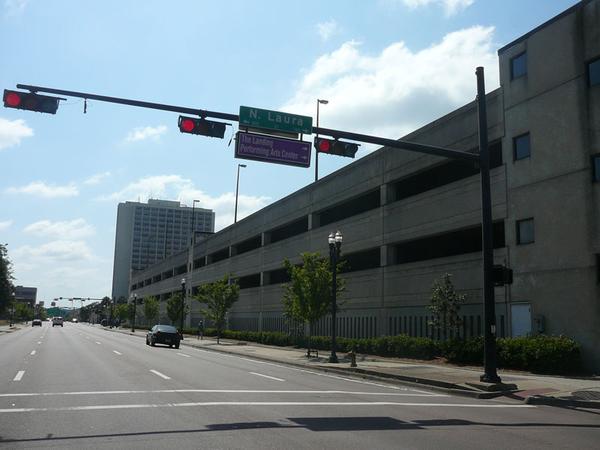 Block 5
This block is the home of the Children's Building and Welcome Center. This building will become the home of the First Baptist Academy's elementary school later this year.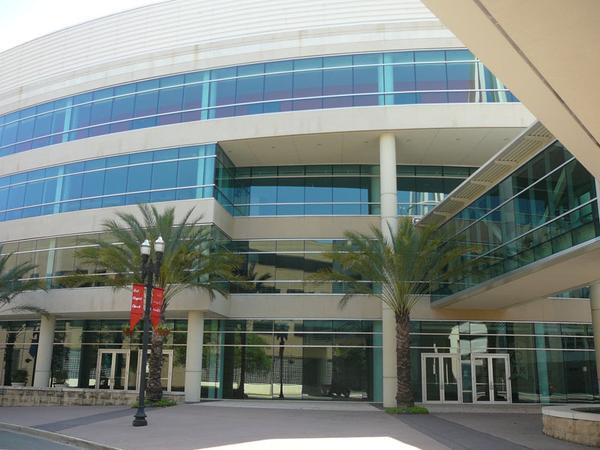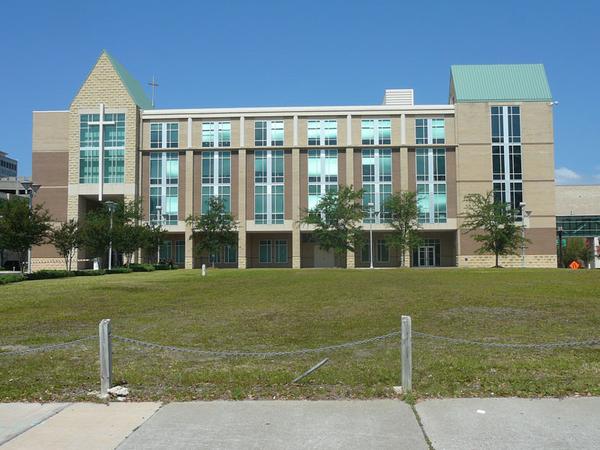 Block 6
Bounded by Beaver, Laura, Ashley and Hogan Streets, this block contains the Ruth Lindsey Auditorium.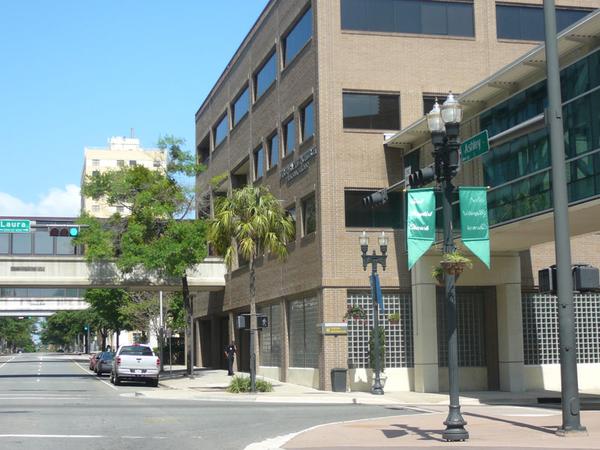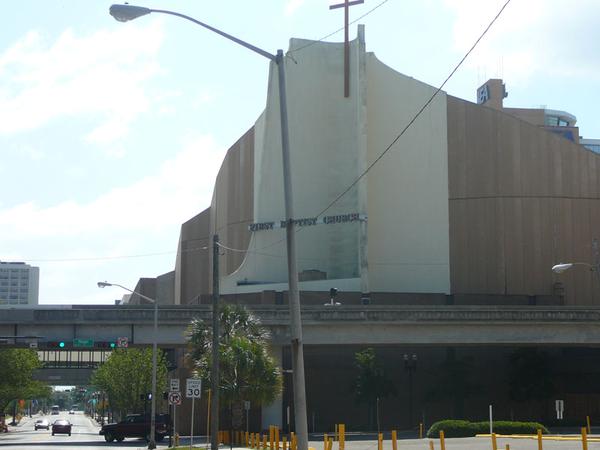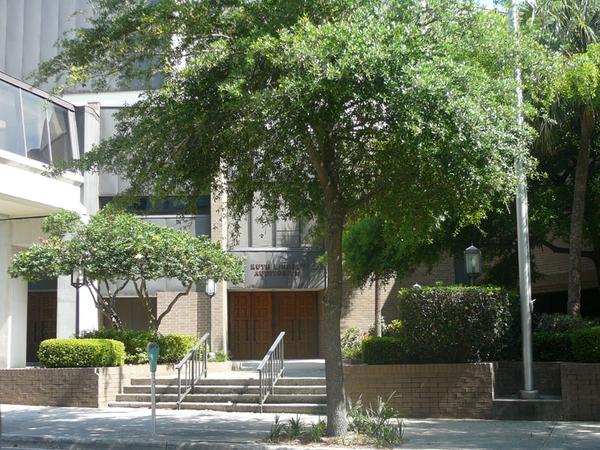 Block 7
This block contains a small surface parking lot and classroom buildings centered on the NW corner of Ashley and Hogan Streets.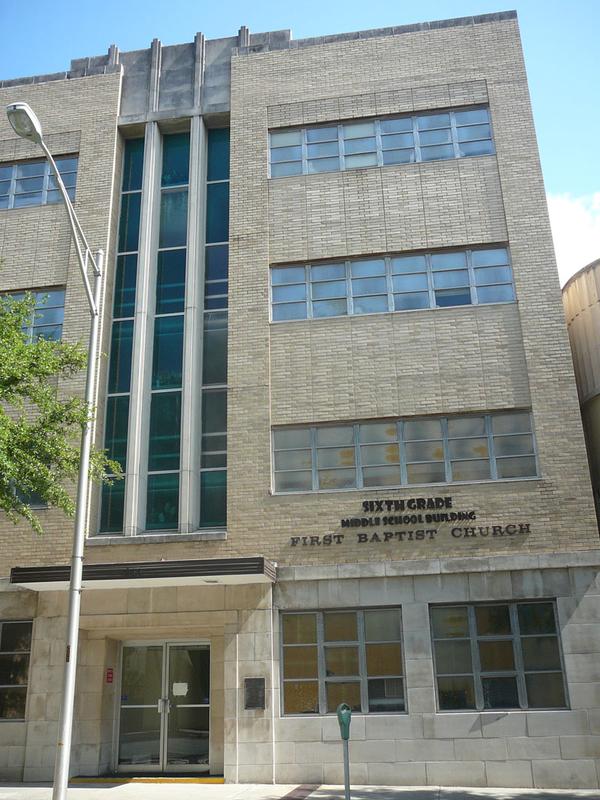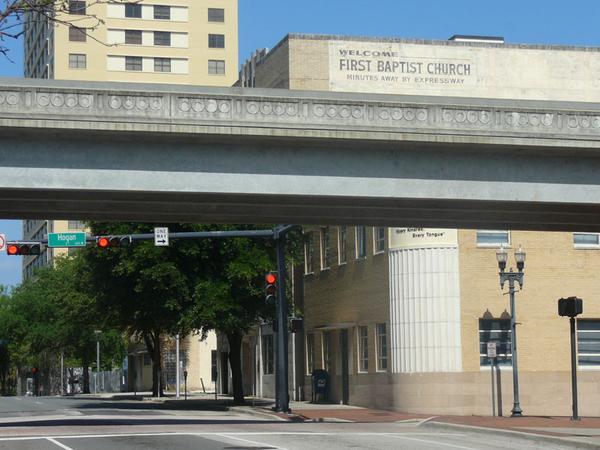 Block 8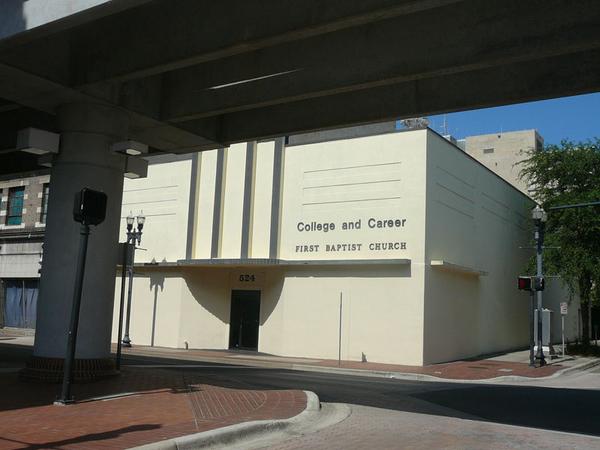 Block 9
This block contains H.J. Klutho's 1903 Hobson Auditorium. The interior originally featured a hand painted mural on the domed ceiling, but it was removed in a 1924 renovation. The northside of this block is the home of office buildings used for the church's main offices.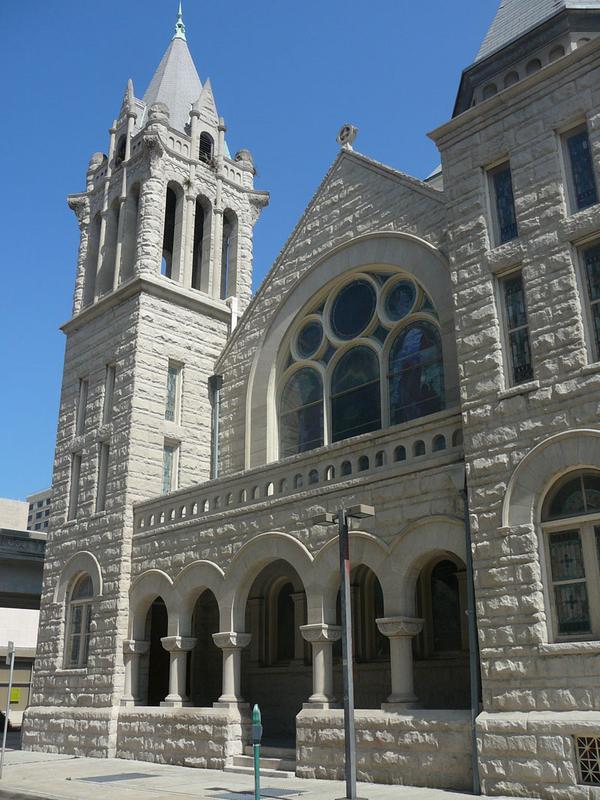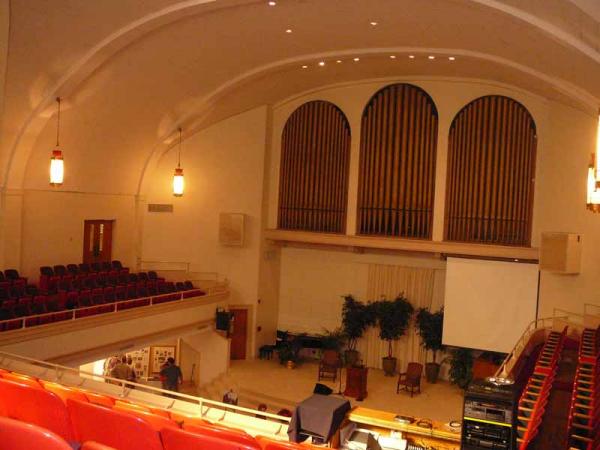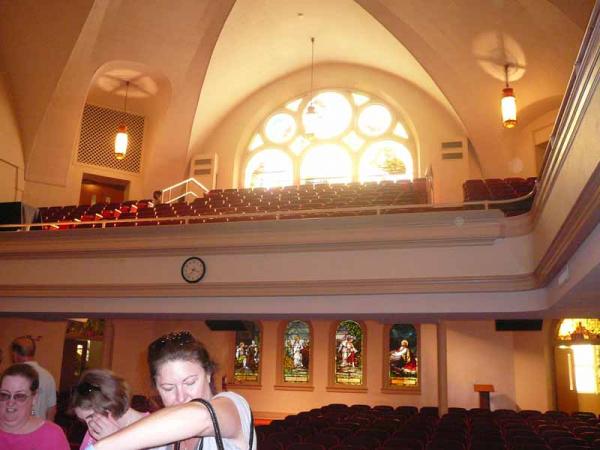 Block 10
This block is dominated by JEA's headquarters. However, the church's bookstore is located on the corner of Ashley and Laura Streets. This intersection is the half way point between Springfield and the St. Johns River. The Landing can be clearly seen from this area.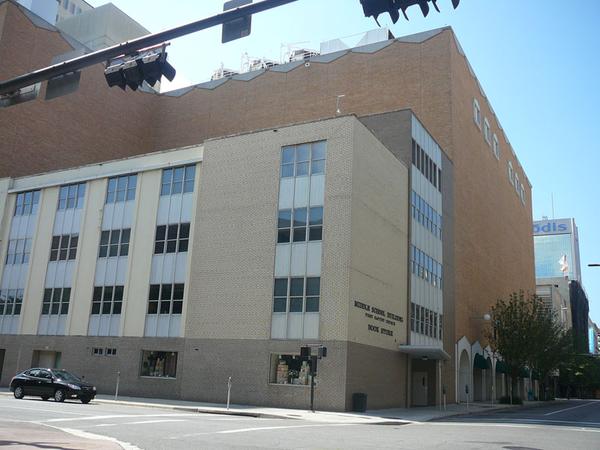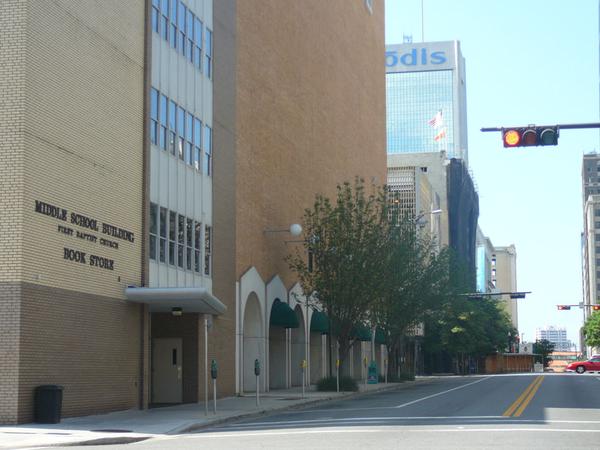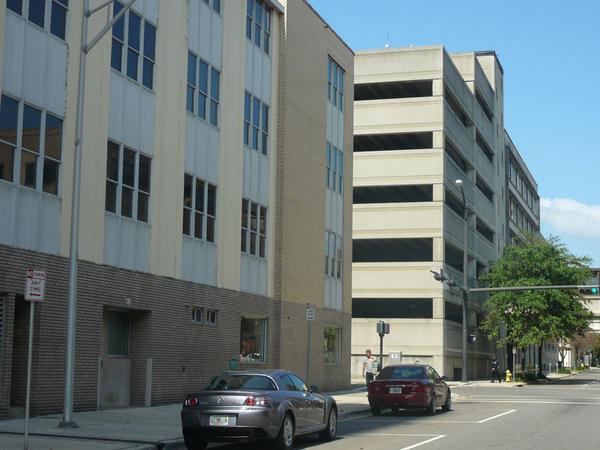 Religious views aside, First Baptist Church should be embraced as a main generator of traffic in the downtown area and a focal point of any marketing plan geared toward attracting more business activity and vibrancy on the Northbank.
Article written by Ennis Davis