Learning from Greenville, SC
March 26, 2008
34 comments
Print Article
According to Ron Barton, Executive Director of the JEDC, Jacksonville's focus for downtown revitalization has shifted to horizontal development. Greenville, SC is an example of a community that has been successful using horizontal public improvements to stimulate vertical private development.
Statistics:
Greenville Population 2006: 56,002 (City); 601,986 (Metro) - (incorporated in 1831)
Jacksonville Pop. 2006: 790,689 (City); 1,277,997 (Metro) - (incorporated in 1832)
City population 1950: Jacksonville (204,517); Greenville (58,161)

Brief History:
Upstate South Carolina's largest city was incorporated in 1831 and was once known as "The Textile Capital of the World" because of its heavy reliance on textile manufacturing.  In the last few decades, the city has diversified its economy with favorable tax benefits to lure heavy investments from foreign companies.  Today, the city is the North American headquarters for Michelin, a BMW auto assembly plant, the International Center for Automotive Research (ICAR), Hubbell Lighting and Lockheed Martin Aircraft & Logistics Center.
About Downtown Greenville:
Downtown Area: 1.75 square miles
Downtown Employees: 25,582
Downtown Retail: 130 retail shops will combined sales total of $110 million in 2005.
Downtown Restaurants: 79 (12 opened in 2005) with a total sales of $50 million in 2005.
Downtown Parking: 6,000 city-owned parking spaces in lots and garages.
Downtown Residential Units: 1,200 (35% built within last 5 years) and 630 proposed or under construction.
source: http://www.greatergreenville.com/development/dtfactsheet.pdf
Going Horizontal in Greenville: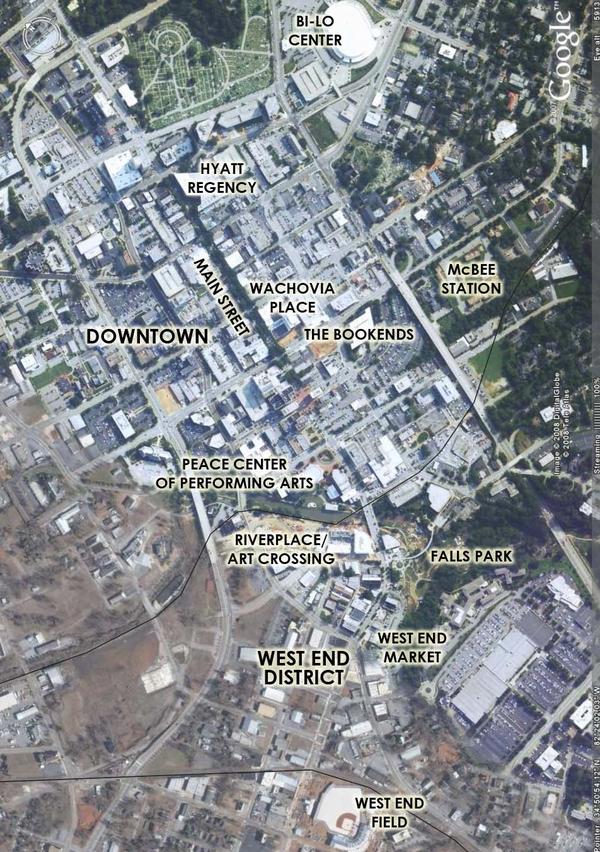 Greenville's downtown began to languish in the 1960s, as retailers left the core for the suburbs.  In response, under the leadership of Mayor Von Heller, Greenville developed a vision based on improving its image through streetscape and traffic improvements.  One of major elements of this plan was the narrowing of Main Street from four lanes to two lanes, along with the installation of FREE angled parking.
Main Street
The first and most important step in changing downtown's image was the streetscape plan for Main Street, in the heart of the downtown district. This plan narrowed the street's four lanes to two and installed free angled parking, trees, and decorative light fixtures, as well as created parks and plazas throughout downtown.  Today, Main Street's lofty canopy of trees impresses visitors and creates a welcoming backdrop for Main Street activities and the diverse amount of uses located within walking distance of the street.
SOURCE: http://www.greatergreenville.com/development/dt_rev.asp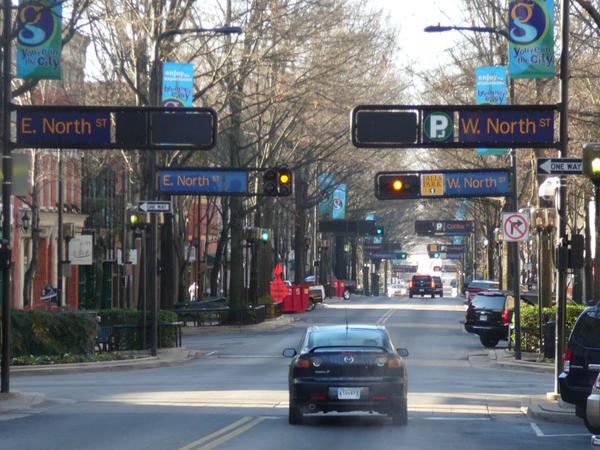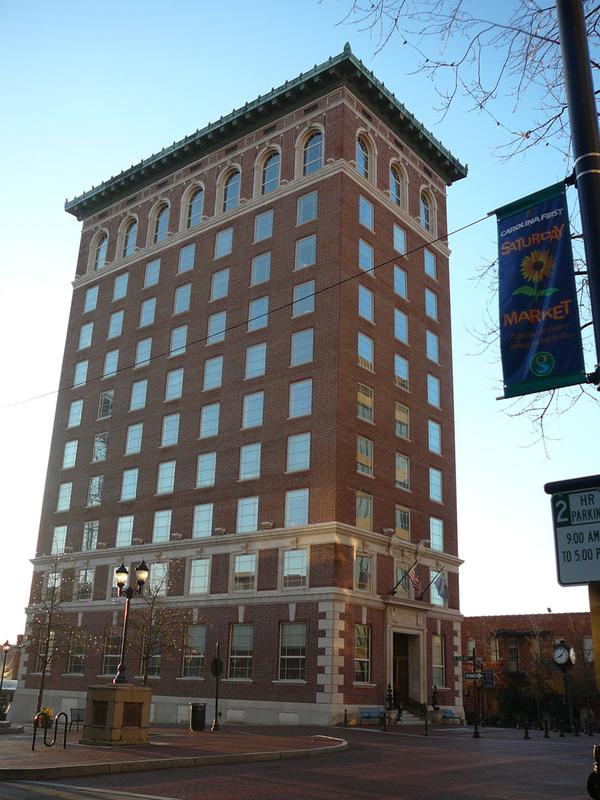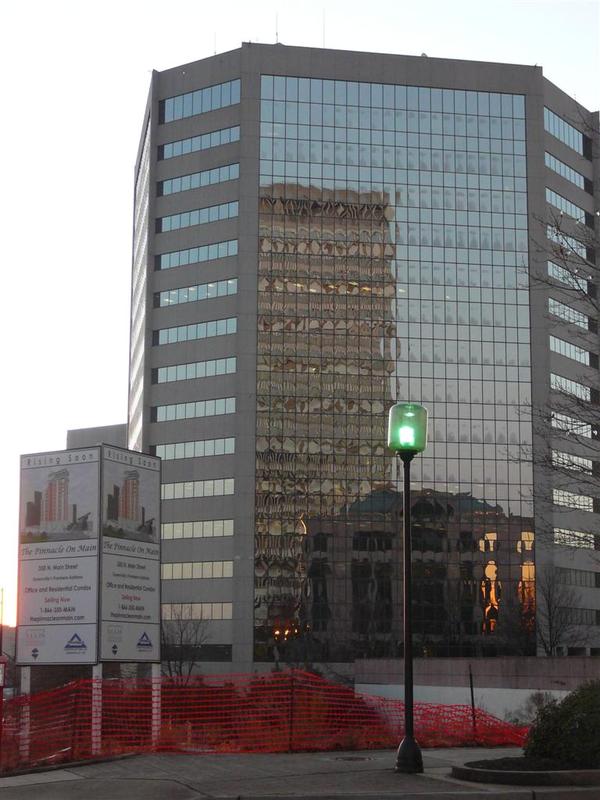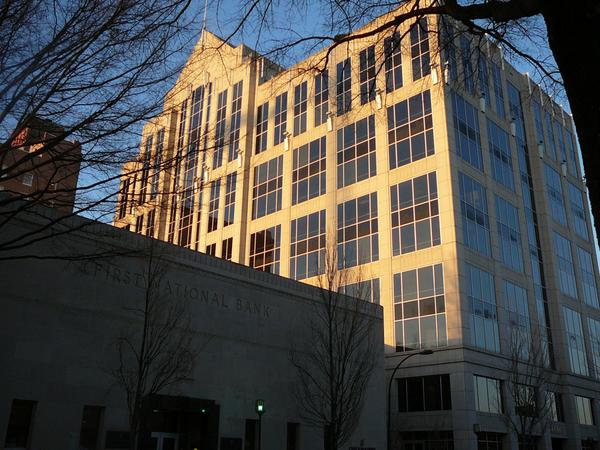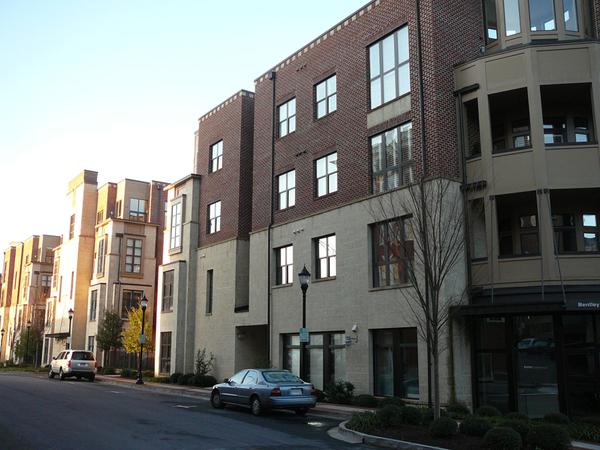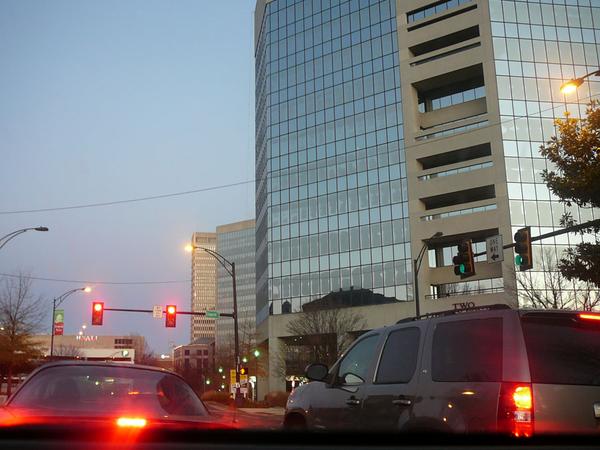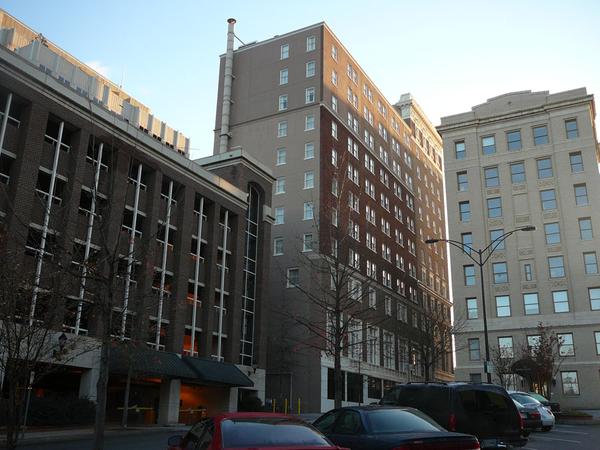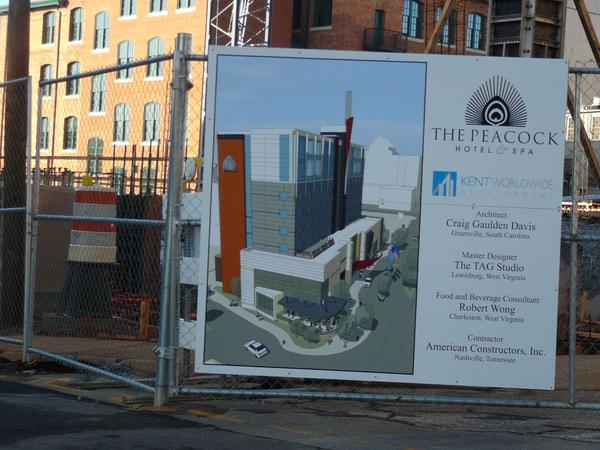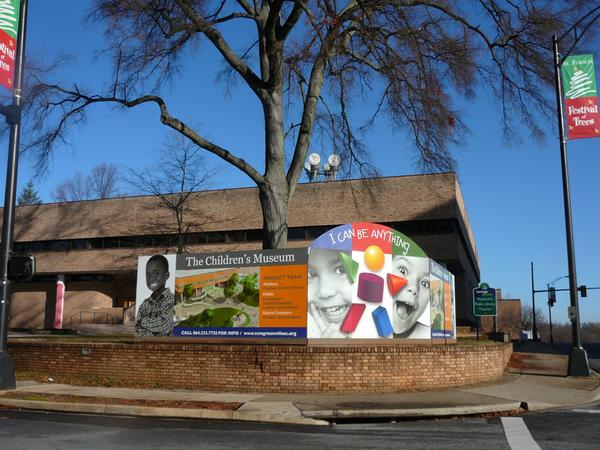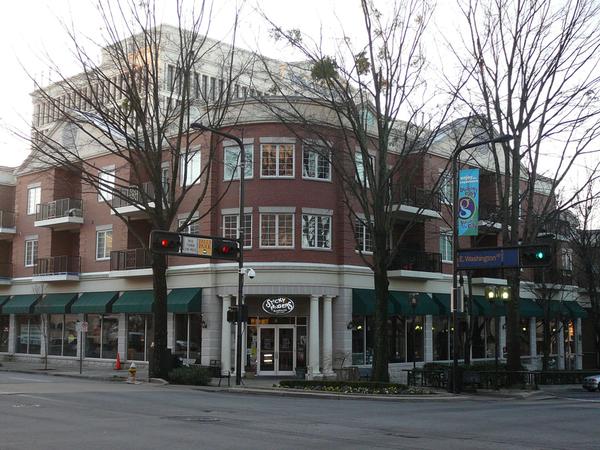 Wachovia Place - Wachovia Place is an infill development that replaced a poorly planned pocket park at the entrance of an office tower.  It features street level retail and 24 luxury apartments in a new structure built between the street and the Wachovia Bank Building.


Downtown Parking & Signage 
In addition to 782 free diagonal parking spaces on Main Street, the city of Greenville also has 6,000 parking spaces in surface lots and garages.  All public parking lots are identified with a green "P" symbol throughout the downtown core.  New lots and garages are being constructed in a manner that enhances pedestrian movement in the core, while also successfully moving automobile traffic in and out of the area.
source: http://www.greatergreenville.com/city_services/parking.asp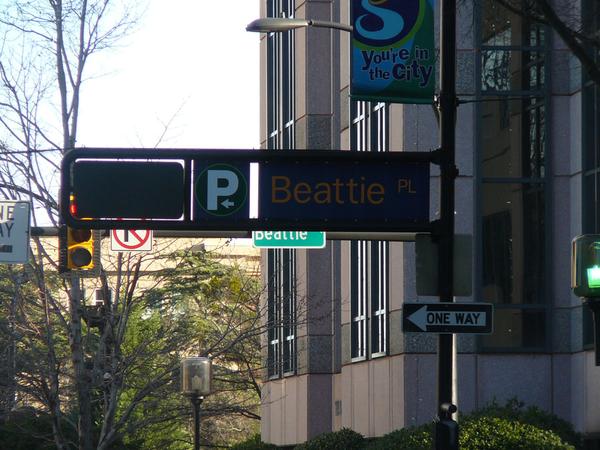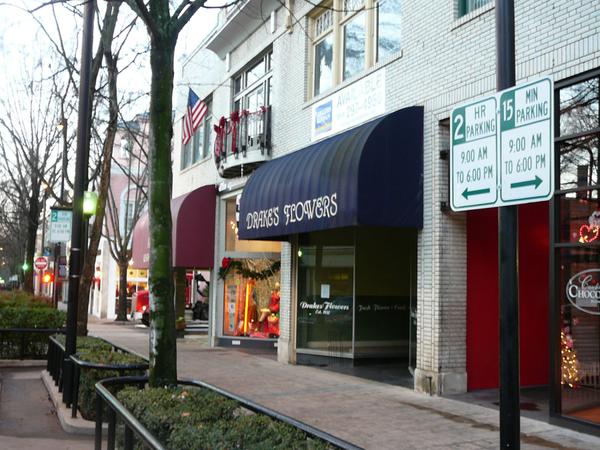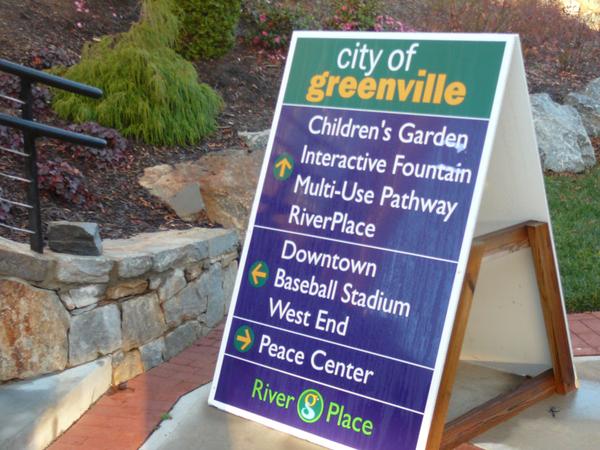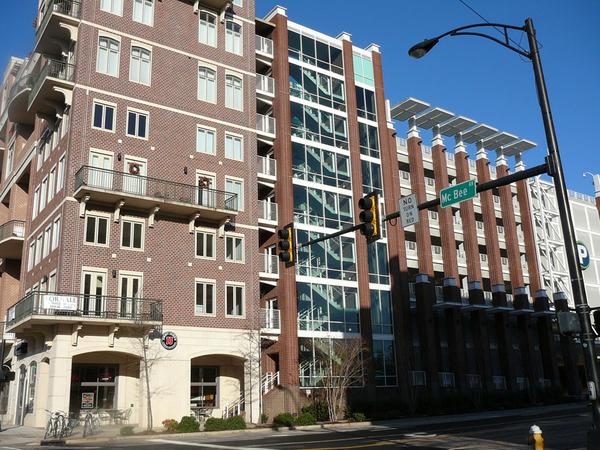 The Spring Street Garage was built with a setback for future retail and residential development between the garage and the sidewalk.  Featuring 30 condominiums, the "Bookends" fronts the McBee Avenue elevation of the garage.

Public/Private Relationships
With a master plan in place and a commitment to abide by it, Greenville has been successful at forming alliances for public/private investments to create anchor projects designed to pull visitors into the downtown core.  Examples of public/private investments include the Peace Center for the Performing Arts, The Greenville Commons/Hyatt Regency Hotel and West End Market.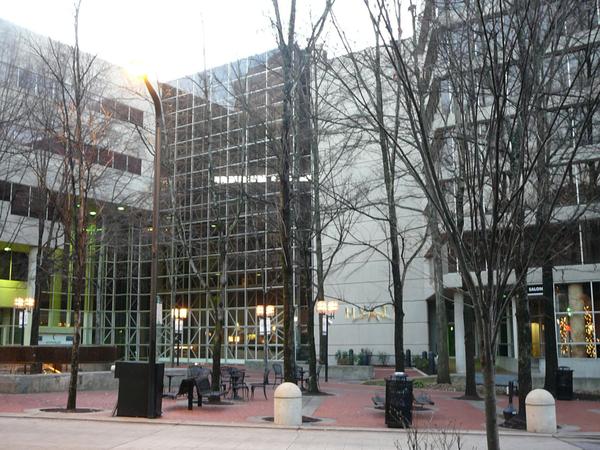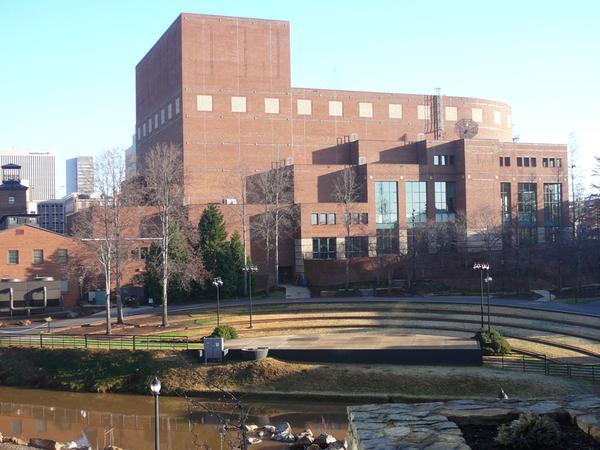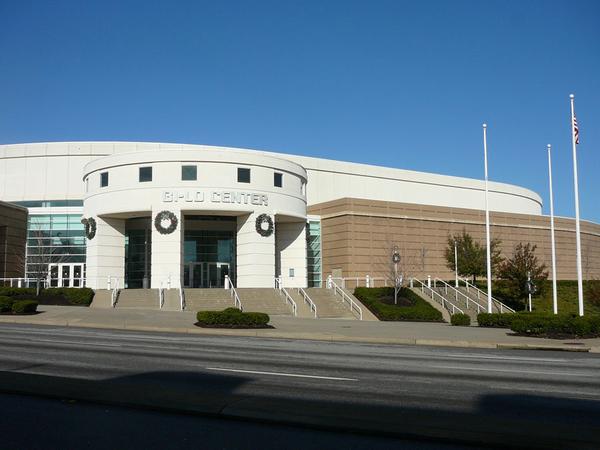 The Bi-Lo Center was built in 1998 to replace the outdated Greenville Memorial Auditorium.  It can seat 13,707 for hockey games, 14,897 for basketball and 15,951 for concerts.


"Mice on Main"
"Mice on Main" is a sort of scavenger hunt which is the concept of a local high school student who wanted to do something good for the community. The game has found a happy home in Greenville, and has become a popular way for families to entertain their young children since the bronze mice were installed in their "hiding places" more than a year and a half ago.
Children are invited to search, with the help of a list of clues, for nine bronze mice, which can be found in various locations beginning at the fountain in front of the Hyatt Regency Hotel (where the first mouse, Mr. Mickey, can be found sitting happily with a bronze version of his favorite book, "Goodnight Moon") along the nine blocks that make up Main Street between the Hyatt and the Westin Poinsett Hotel.
 
source: www.greenville.com/news/miceonmain.html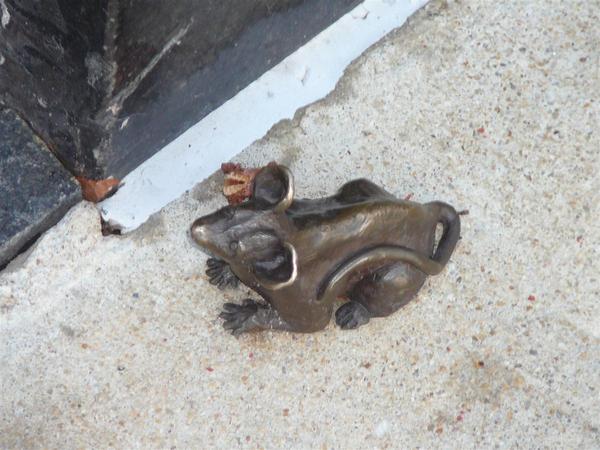 West End District
The West End District is a former 19th century industrial area that under went a period of decline in the later half of the 20th century.  With the donation of the historic Alliance Cotton Warehouse, the City of Greenville renovated the structure into the West End Market in 1994. Today the building contains several shops and restaurants, like Mellow Mushroom, Smoke on the Water and eclectic stores. As a result of the West End Market project and the new West End Field Ballpark, this area has once again become a bustling commercial district, as well as a shopping and tourist destination.
for more information: http://transdomo.wordpress.com/2008/01/03/west-end-historic-area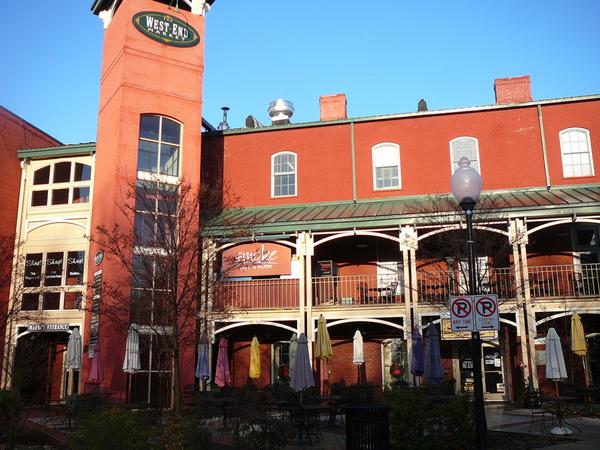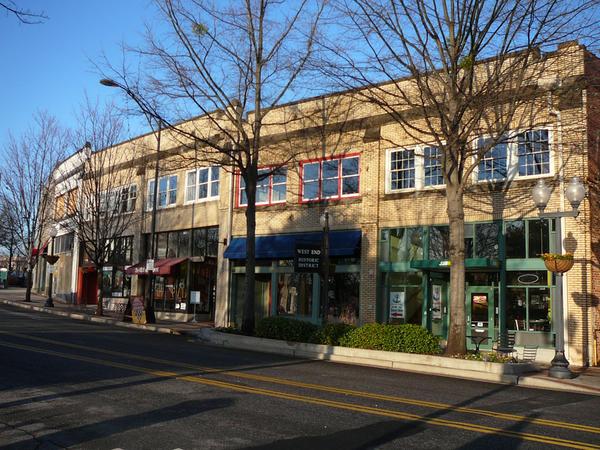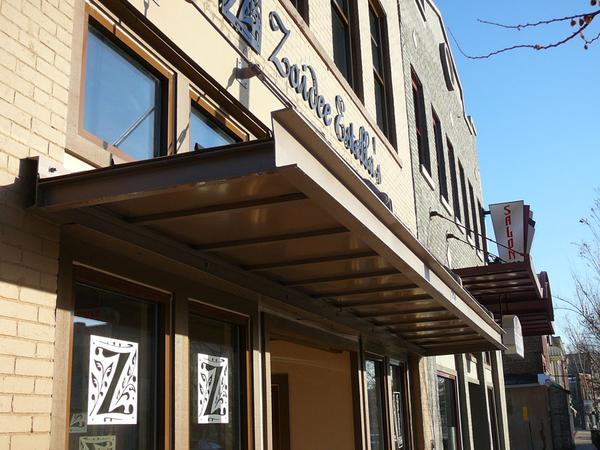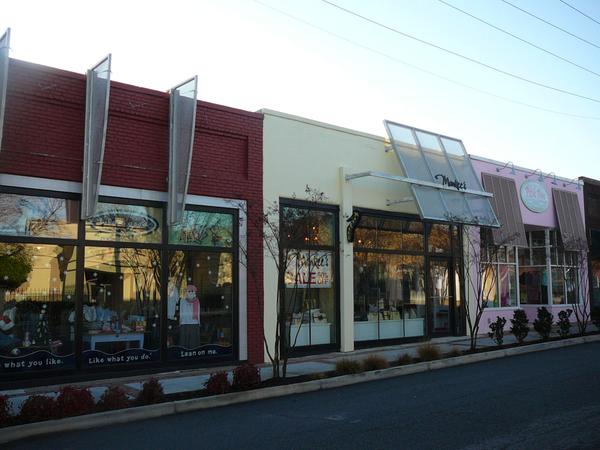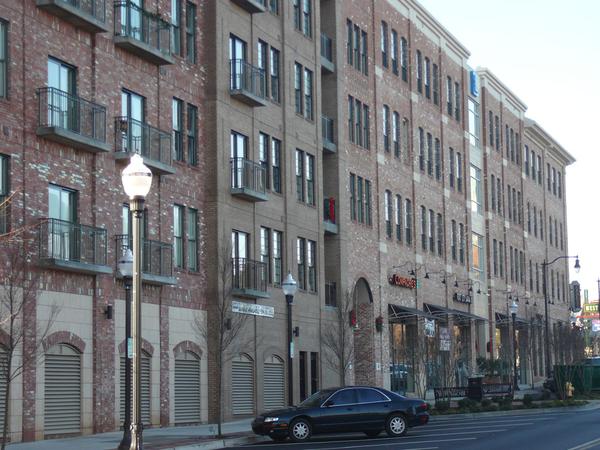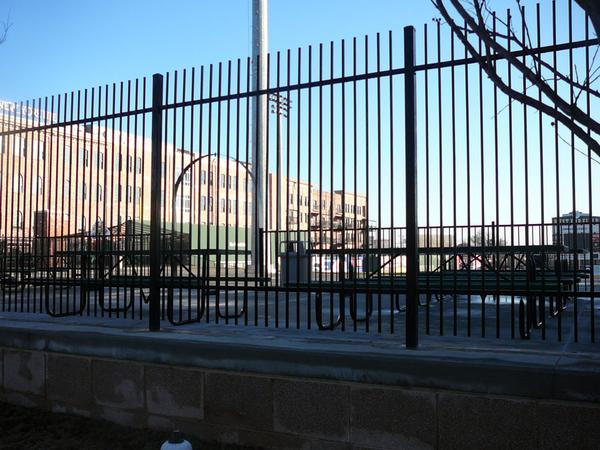 West End Field anchors the West End District.  Home of the Greenville Drive, a Class A affiliate of the Boston Red Sox.  Completed in 2005, this ballpark shares the dimensions of their parent club's major league park, Fenway Park.
Falls Park on the Reedy
While most cities would settle for an attractive pocket park or two in their downtown core, Greenville recently embarked on a $70 million dollar plan to create a world-class public garden in the heart of the city, bringing the Downtown core and the West End District together.  Today, Falls Park on the Reedy features a state of the art pedestrian bridge, greenways, amphitheaters, botanical gardens and more.  The private sector has responded by surrounding this well maintained public investment with urban residences, performing arts theaters, art galleries and restaurants strengthening the city's tax base and image as a vibrant diversified urban center.
For more information: http://www.fallspark.com/visitor.asp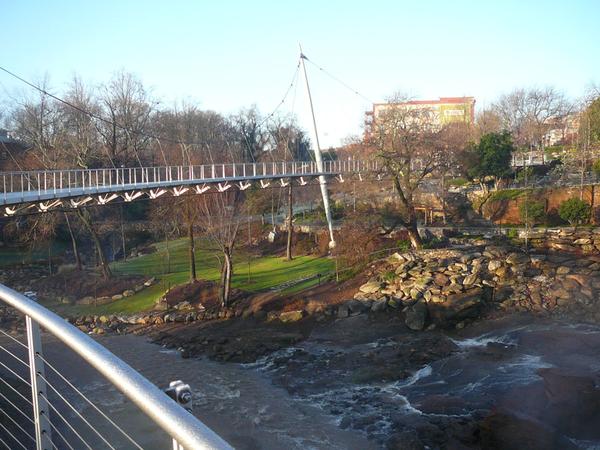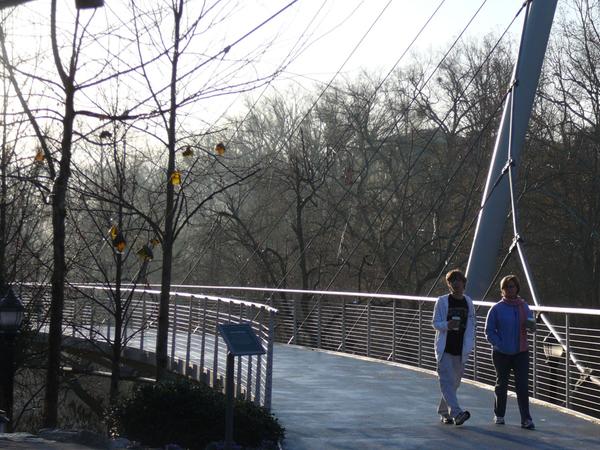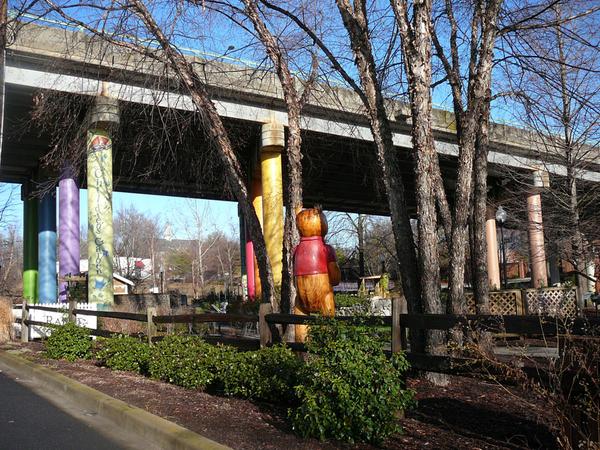 This 32-acre park separates downtown from the West End District.  The park is dominated by Liberty Bridge at Falls Park on the Reedy, a 355-foot long pedestrian suspension bridge that opened in 2004.  A riverwalk connects the park with the Riverplace Development and this children's park, which was constructed under a highway overpass.
Art Crossing at Riverplace
As a part of the Riverplace mixed-use development, Art Crossing features eight small studios that were constructed along the River Walk.  The spaces are leased at affordable rates on a 30 day basis to artists selected by the Metropolitan Art Council provided that an artist will regularly engage the public in their craft.  Developments like this attract visitors on a regular basis because the product that's being produced changes on a regular basis.
For more information: http://www.riverplacesc.com/playing-at-riverplace.php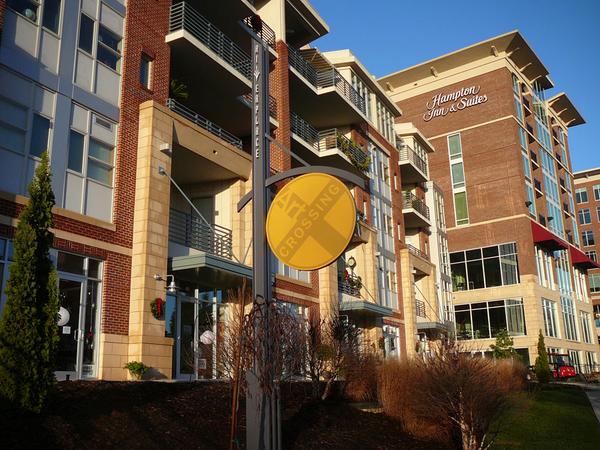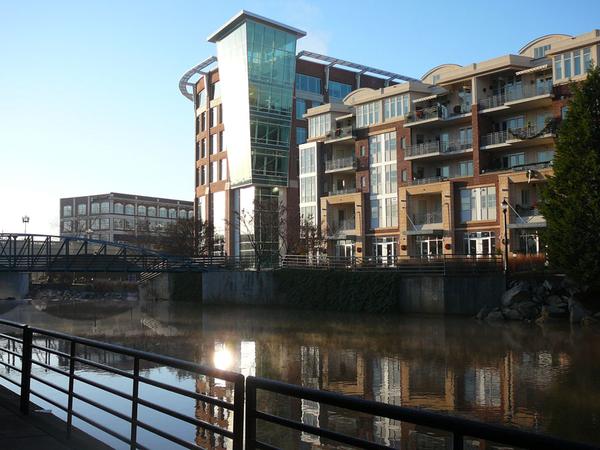 Learning from Greenville, SC
Greenville's experience proves that a central business district can flourish from horizontal investments in public infrastructure, such as free on-street parking and well maintained streetscapes. 
However, this city's ultimate success comes from having a long term vision in place and the will to make sure all projects, both public and private, comply with that master plan.  The end result is the creation of a downtown atmosphere that embodies the concept of urban connectivity and vibrancy.