Exploring Lakeside & St. Johns Park
March 18, 2008
5 comments
Print Article
Lakeside Park and St. Johns Park are two overlooked streetcar suburbs that lie on the peninsula between Avondale, Lake Shore and Ortega.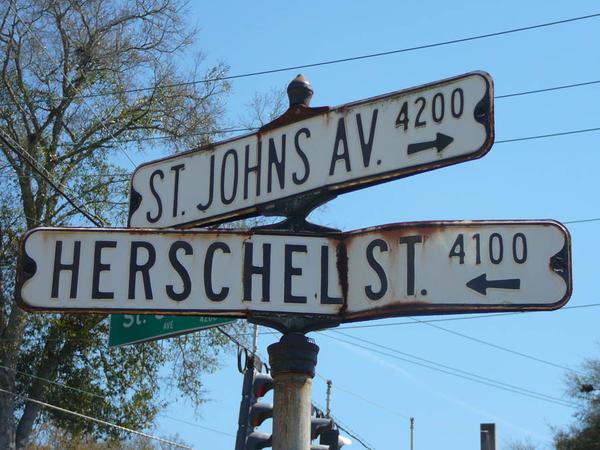 The majority of this area was platted in 1907, by William M. Stinson, a physician and President of Riverside Realty Company.  Early residential growth was fueled by the extension of a streetcar line down Herschel and San Juan Avenues to Ortega. These early 20th century suburbs were annexed into Jacksonville in 1925.  Fairfax Manor makes up the third neighborhood on the peninsula bounded by Fishweir Creek, the St. Johns and Ortega Rivers.  The waterfront Fairfax Manor subdivision was developed by the Telfair Stockton & Company in the early 1940s.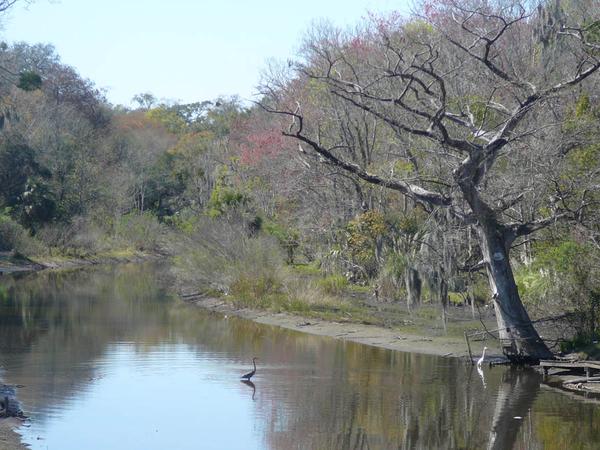 Fishweir Creek separates this residential community from Riverside/Avondale Historic District.

The three neighborhoods contain a mix of architectural styles ranging from small frame structures to brick bungalows.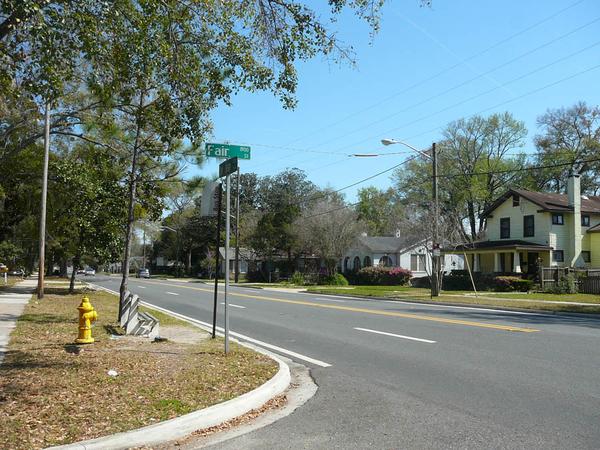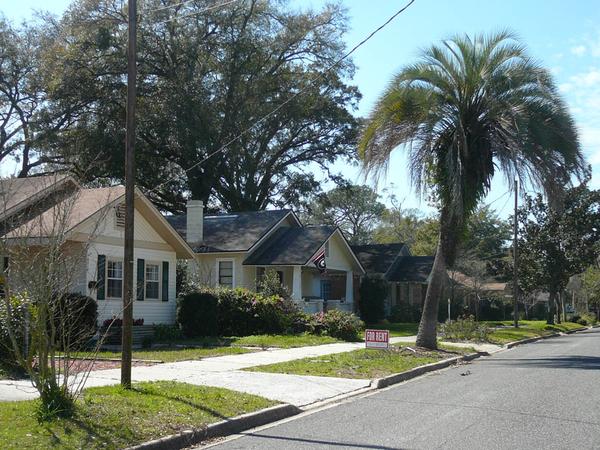 Herschel Street
Originally, the streetcar line connecting these neighborhoods ran down Herschel Street.  As a result, a number of commercial businesses serving nearby residents developed along this route.  Today, the streetcar line has been replaced by diagonal parking stalls, but several shops and service oriented businesses remain.