Nocatee: The New Southside
January 17, 2008
34 comments
Print Article
Nocatee, a community who's name means peaceful river, is well on its way to becoming the First Coast's new Southside.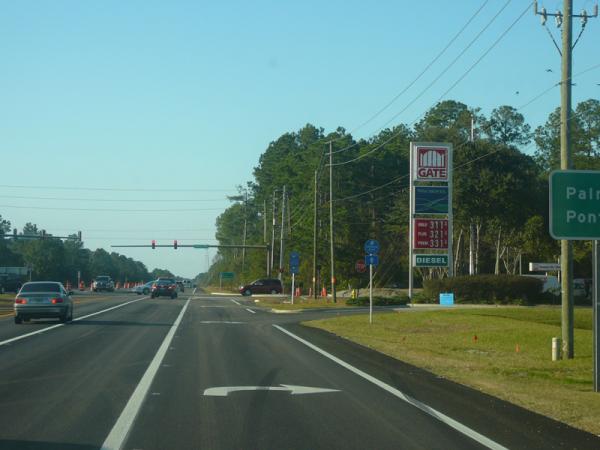 The intersection of US Highway 1 & County Road 210 is the western gateway to Nocatee.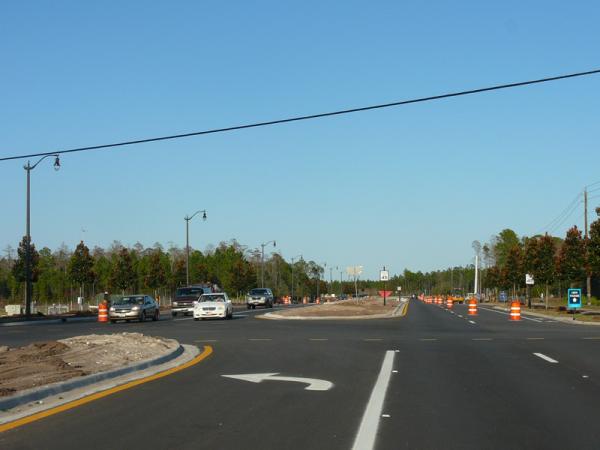 This section of Palm Valley Road has been upgraded and widened into a four lane highway.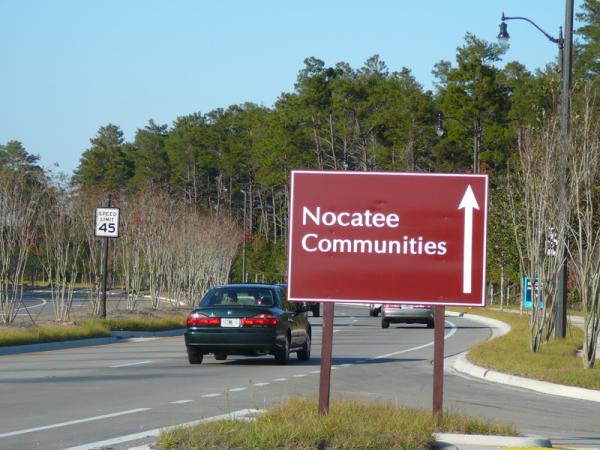 Numerous signs point drivers to the direction of the Town of Nocatee.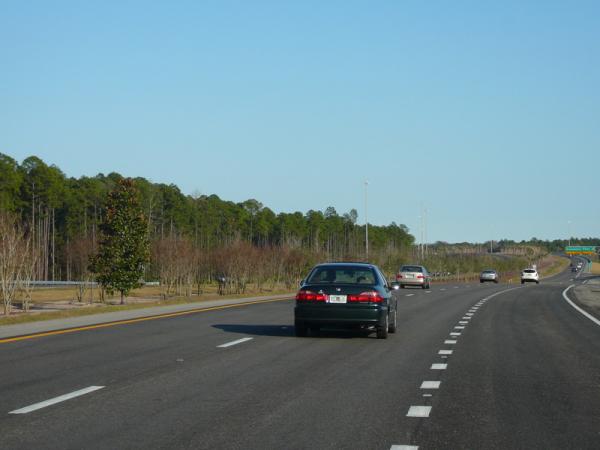 The $78.6 million Nocatee Parkway is an expressway funded by developers to provide future residents with direct access to Ponte Vedra on one end and US Highway 1 on the other. Eventually, this expressway will be extended to directly connect with US 1. The second phase is anticipated to break ground later this year.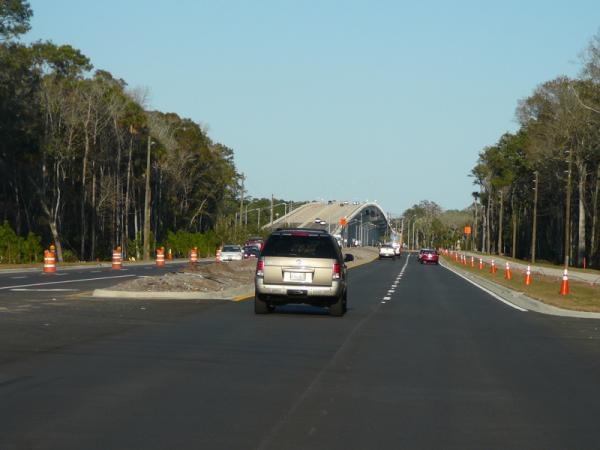 Nocatee Parkway, looking towards the Intracoastal Waterway Bridge.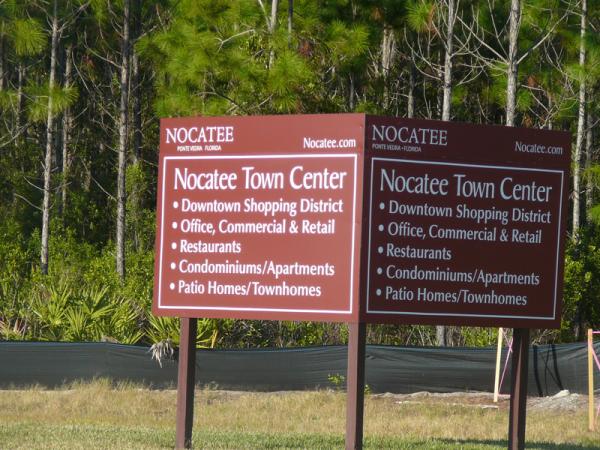 Nocatee Town Center will be located on the Northwest corner of the Nocatee Parkway / Crosswater Parkway interchange. The first phase is expected to break ground within 30 days. It will include a 54,340 square foot Publix and 80,660 square feet of retail space. Nearby, Flagler Development is proposing a 675,000 square foot LEED certified office park.
The off-ramp to Crosswater Parkway resembles the JTB / Gate Parkway interchange with the addition of palm trees.
Crosswater Parkway, looking North towards Nocatee Parkway. As the development grows, this area is expected to become the home of several big box retailers, hotels, restaurants and gas stations. Developers estimate Nocatee will have about 1 million square feet of retail when the entire community is finally developed.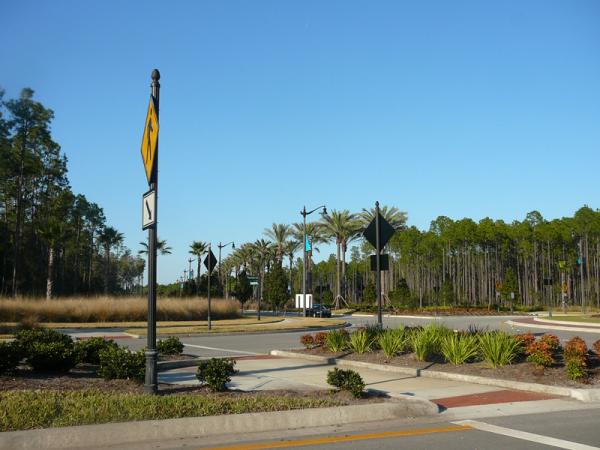 As Crosswater Parkway heads south into the heart of the development, it meets Preservation Trail (the main east-west local road) to form a large landscaped roundabout.
Nocatee Community Park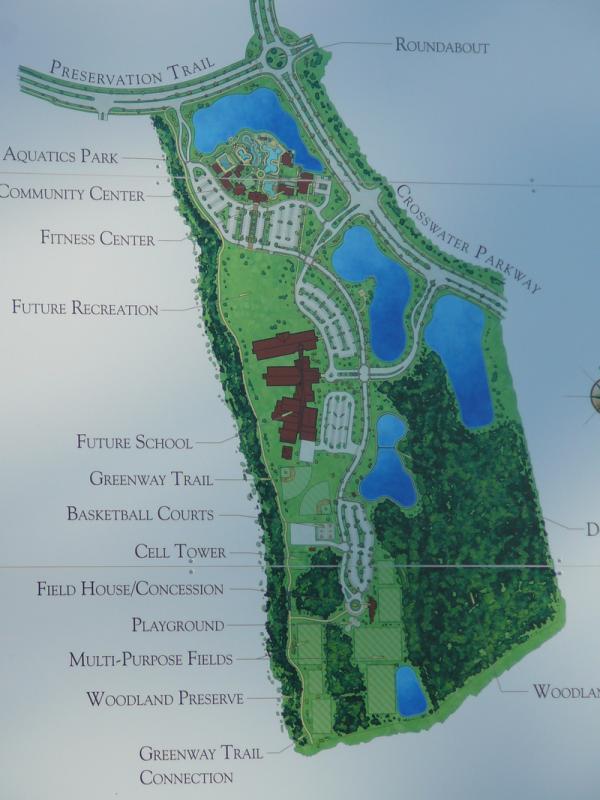 While not urban, the recreational area features ample parking areas, man-made lakes, walking trails, ballparks and space for a future YMCA.
Nocatee Residential Communities
The existing residential sections of Nocatee are either condo or single family home developments. One thing they all have in common is gated entries with their own grand entrances off heavily landscaped four lane boulevards.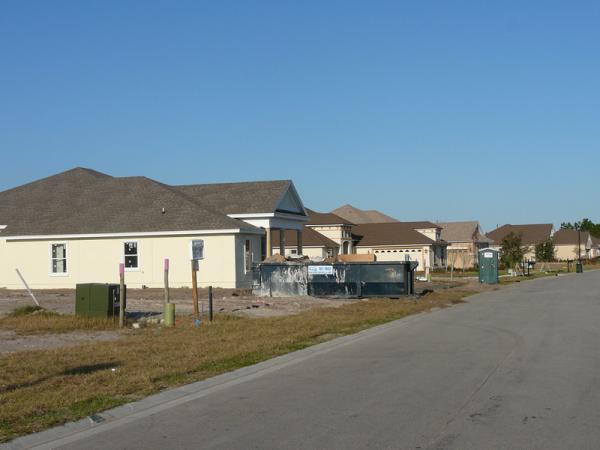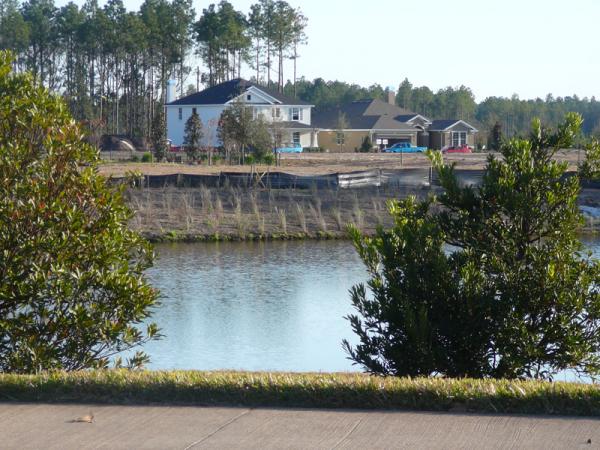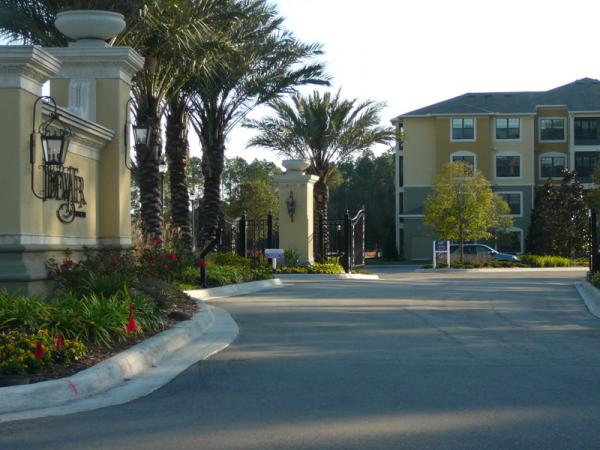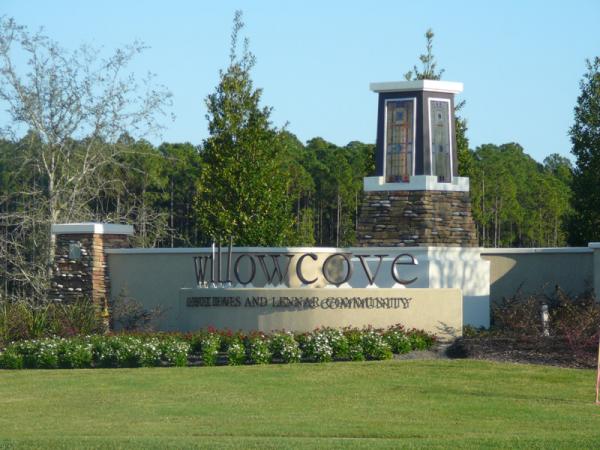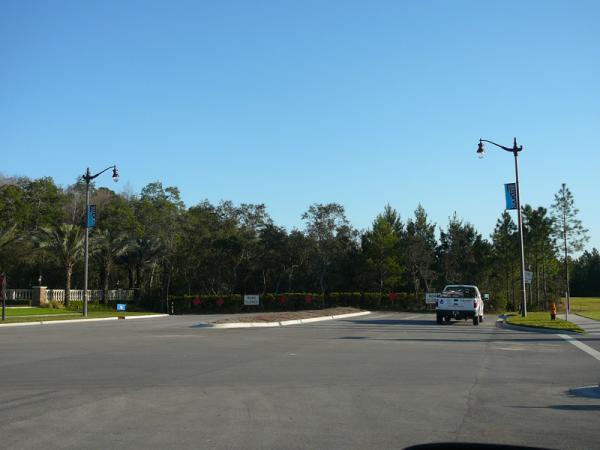 In the future, Crosswater Parkway will be expanded deeper into the undeveloped tract to open up more land for gated single family residential communities and golf courses. Currently, Nocatee is home to around 100 residents. That number is expected to grow to 30,000 over the next 15 years.
It is the complete opposite of the urban core, but it's all Jacksonvillians that avoid downtown can talk about.
For more information on Jacksonville's newest suburb visit: www.nocatee.com