The Avenue of Progress: Edgewood Avenue
February 6, 2008
27 comments
Print Article
Once called the 'Avenue of Progress', Edgewood Avenue serves as Historic Murray Hill's main pedestrian friendly commercial throughfare and is in the middle of a massive makeover.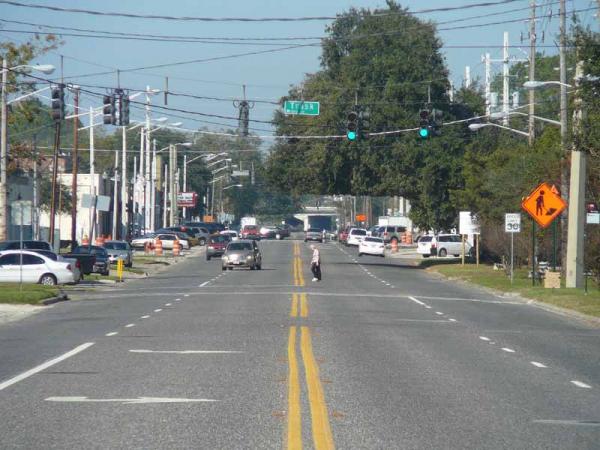 Edgewood was originally called Murray Hill Avenue and was designed to be a boulevard with a wide landscaped median.  As early as the 1930's, the strip was a popular commercial district with a large number of specialty shops and four grocery stores.  Edgewood's peak years were between the late 1950's and mid 1970's.  Despite the opening of several malls and shopping centers over the decades, several businesses along this corridor have managed to adapt and survive.
The First Block
The First Block, which is located where Edgewood crosses the CSX railroad tracks (A-Line) and Roosevelt Blvd, is the home to the Avenue's oldest remaining commercial buildings.  Buildings here date back to 1915 and could be in danger of being negatively impacted by a plan to construct a dedicated busway in the immediate vicinity.  If commuter rail along the CSX A-line is proven feasible, Edgewood and the First Block could then become a popular location for an urban station that introduces local businesses to a larger customer base.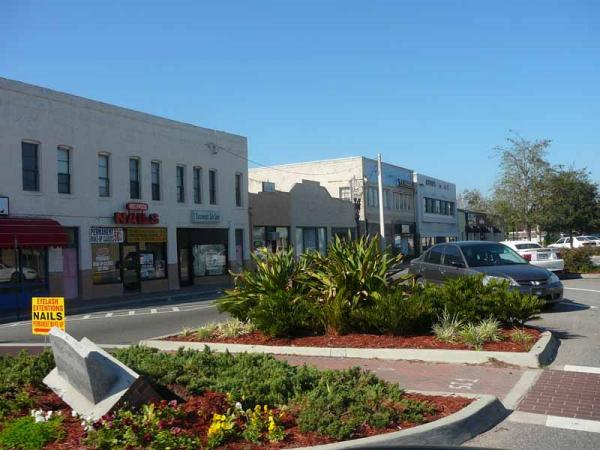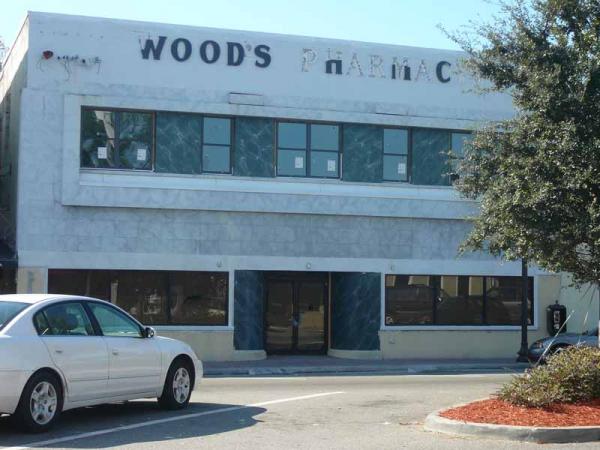 This building once housed the popular Woods Pharmacy.  Today, it is being renovated into an upscale billiards hall called Cues & Brews.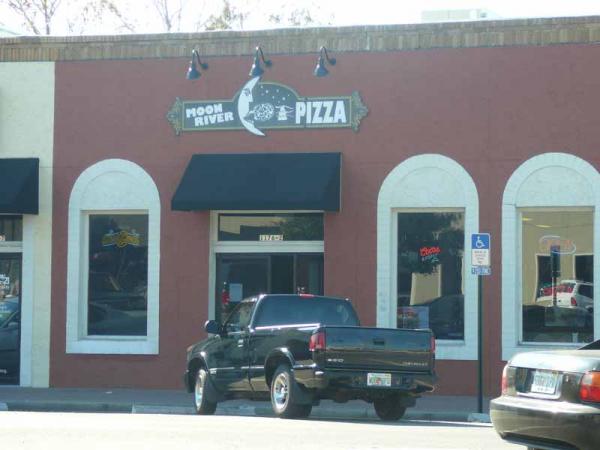 Moon River Pizza is known as one of the most successful local pizza establishments in the First Coast.  Moon River, which had originally intended to open on Adams Street in downtown, chose this location on Edgewood instead and hasn't looked back since.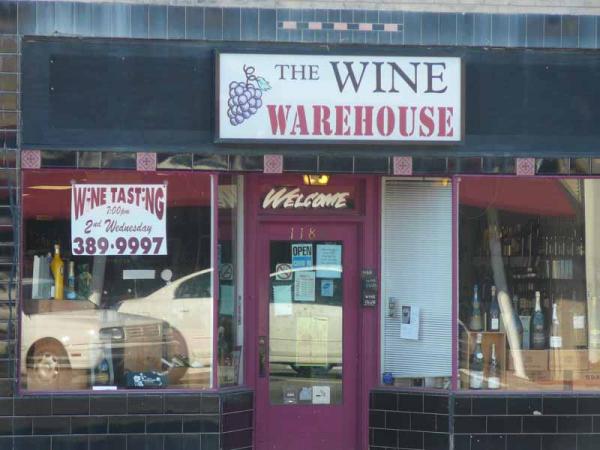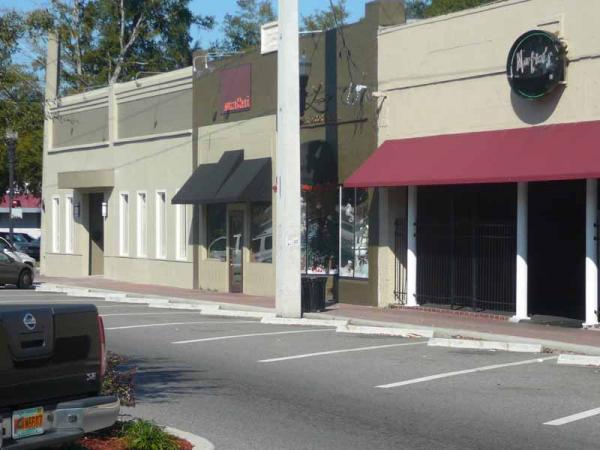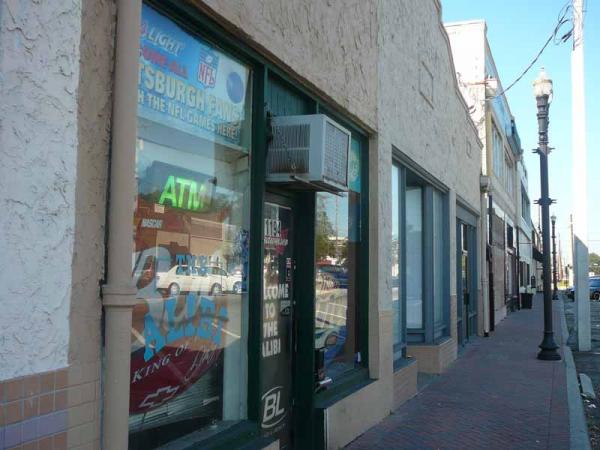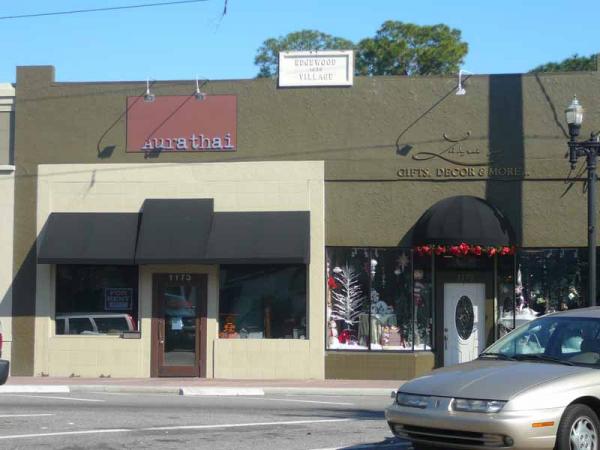 Since these images were taken, the corner building has become the home of an upscale eatery called "1171".
Edgewood & Post
The majority of Edgewood's pedestrian friendly business district is centered around the intersection of Edgewood and Post Street, in the heart of Murray Hill.  This area is currently in the middle of a streetscaping project that will enhance the visual landscape of the Avenue with new wide sidewalks, lighting, diagonal parking, and landscaping.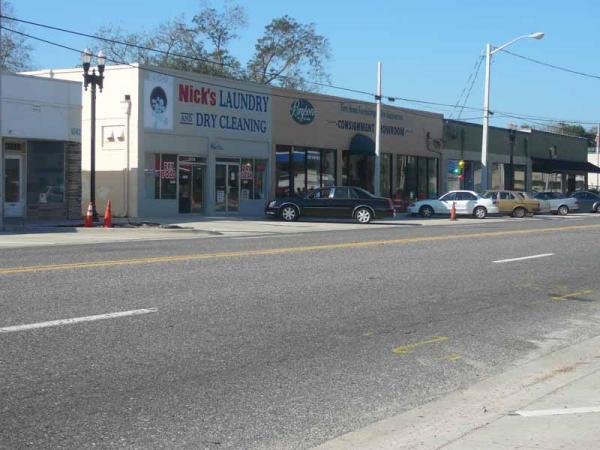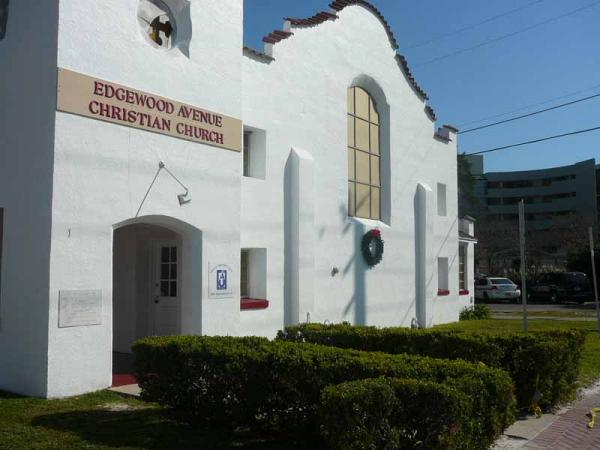 The Edgewood Avenue Christian Church completed this building in 1951.  It is located one block north of the old Florida Military Academy site.  In 1971, the six story retirement center (seen in the background), was constructed on what was once one of Jacksonville's early campuses of higher learning.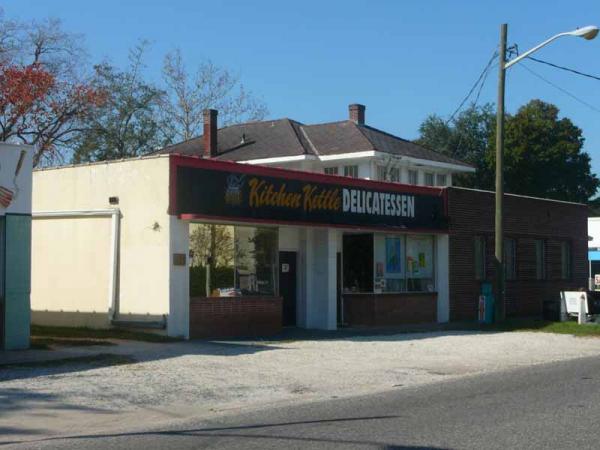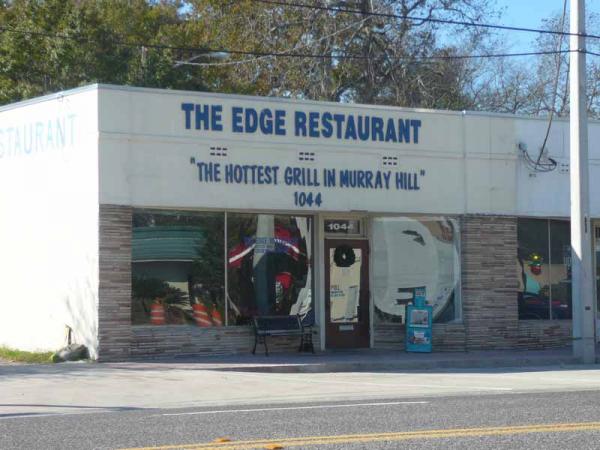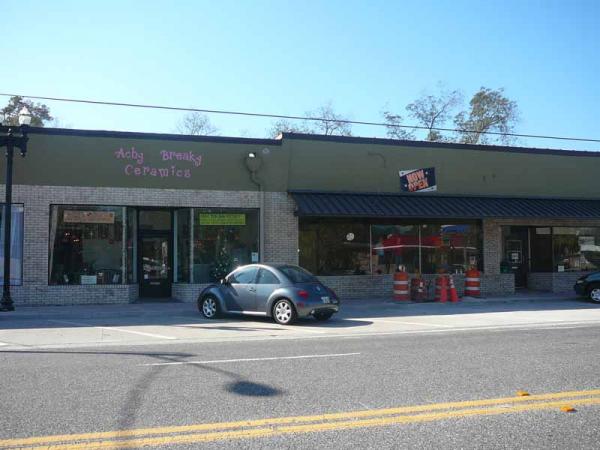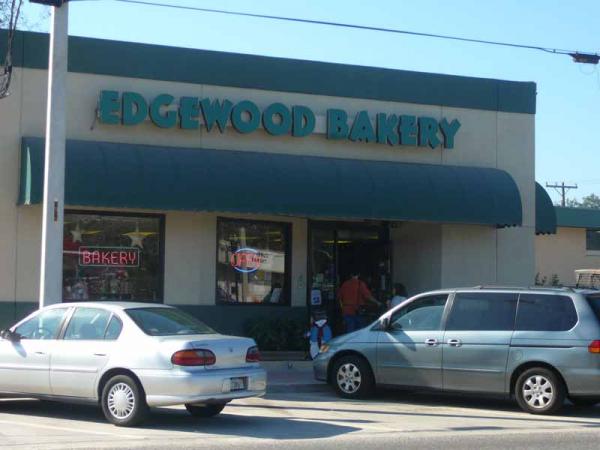 The Edgewood Bakery is the longest continuously operated business on Edgewood Avenue.  The popular bakery opened its doors in 1947.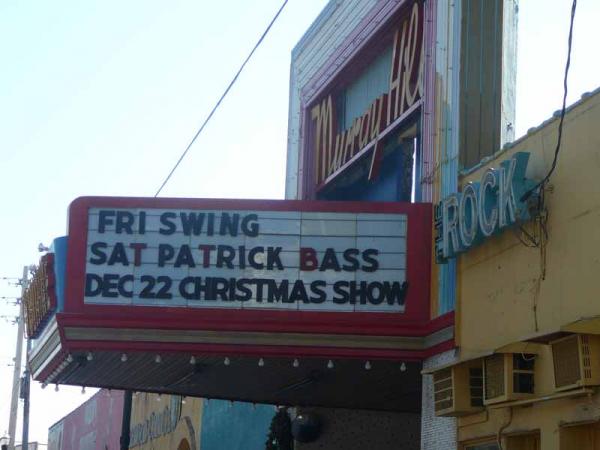 The Murray Hill Theatre opened in 1949.  It was designed by Architect William Marshall, who is also known for designing Jacksonville Beach's Red Cross Building.  Today, the theater operates as an alcohol-free, smoke free, night club featuring live faith based music.
www.murrayhilltheatre.com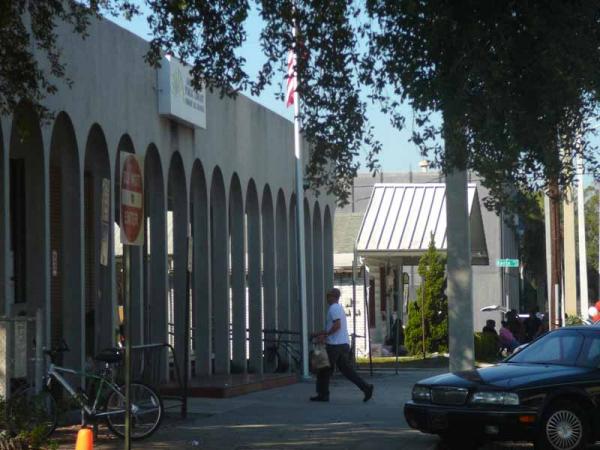 The Murray Hill Public Library branch has been serving Murray Hill residents since 1968.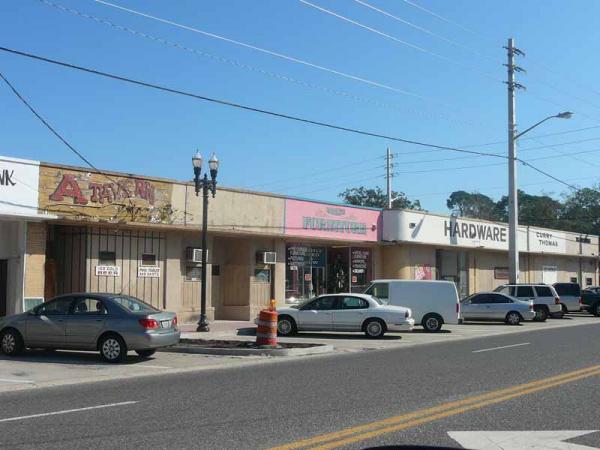 Once known as the "Avenue of Progress", Edgewood has managed to survive throughout the years despite repeated challenges from new shopping center openings, ranging from the Normandy Mall in the 1960's, Orange Park Mall in the 1970's, Avenues Mall in the 1990's and now the St. Johns Town Center this decade. As Murray Hill continues to grow in popularity as a walkable neighborhood that is more affordable than its well known neighbors to the east, Edgewood's fortunes will continue to improve.
For those looking to visit Edgewood Avenue, it can be easily reached from I-10 or I-295 by taking Roosevelt Blvd north (from I-295) or south from I-10 to its interchange with Roosevelt Blvd along the border of Murray Hill and Riverside/Avondale.