Roadtrip: Louisville
February 29, 2008
11 comments
Print Article
Louisville has more things in common with Jacksonville than the average person may think, but a struggling downtown isn't one of them.

Statistics:
Louisville Population 2006: 554,496 (City); 1,222,216 (Metro) - (incorporated in 1823)
Jacksonville Pop. 2006: 790,689 (City); 1,277,997 (Metro) - (incorporated in 1832)
City population 1950: Jacksonville (204,517); Louisville (369,129)
Consolidated with County:
Louisville: 2003
Jacksonville: 1968
Brief History:
Named in honor of King Louis XVI of France, Louisville was incorporated in 1823.  The city's early growth centered around its location on the Ohio River as a place for the unloading of river boats that had to be moved downriver before reaching the falls.  After a massive flood forced the evacuation of 175,000 residents in 1937, the city was redesigned to be protected by numerous flood walls.
Similar to many old American cities, Louisville's core declined in the 1960s due to a declining industrial base and white flight, which came partially as a result of the new interstate highways that cut through the city in the 1950's, leading to virgin soil in what would become the suburbs.  From 1974 to 1987, Louisville's population dropped by almost 100,000.  In 2002, after falling behind city/county consolidated Lexington in population, the City of Louisville merged with Jefferson County in 2003. 
Today, Louisville's economy still revolves around shipping, distribution and cargo industries, being the home of UPS and ranking as the 7th largest inland port in the United States.  Major Louisville based companies include Humana, Papa John's Pizza and Yum! Brands, the owners of KFC, Pizza Hut, Taco Bell, Long John Silver's and A&W Restaurants.
Downtown
Since 2000, downtown has experienced major growth.  After increasing by only 900 units from 1985 to 2005, downtown housing units are expected to more than double between 2005 and 2010, from 1,800 to nearly 4,000.

West Main District
West Main Street is known as "Museum Row".  The Frazier International History Museum, the Louisville Science Center & IMAX theater, Speed Art Museum and the Louisville Slugger Museum are all within a short walk of each other.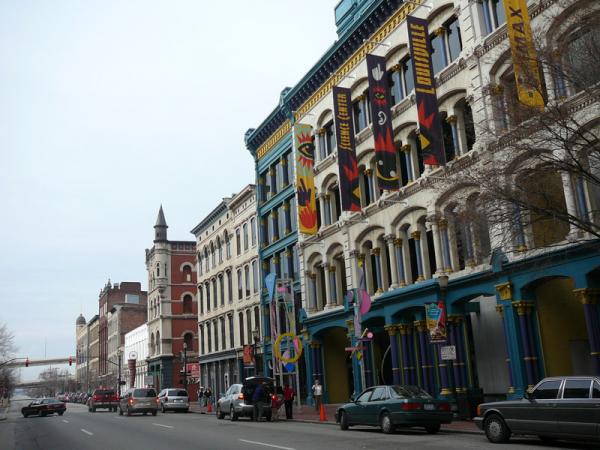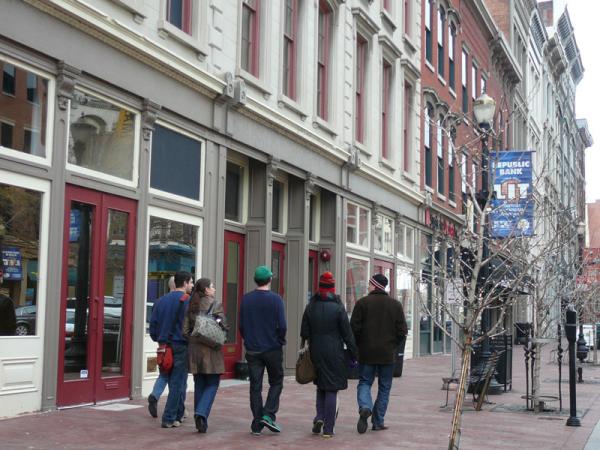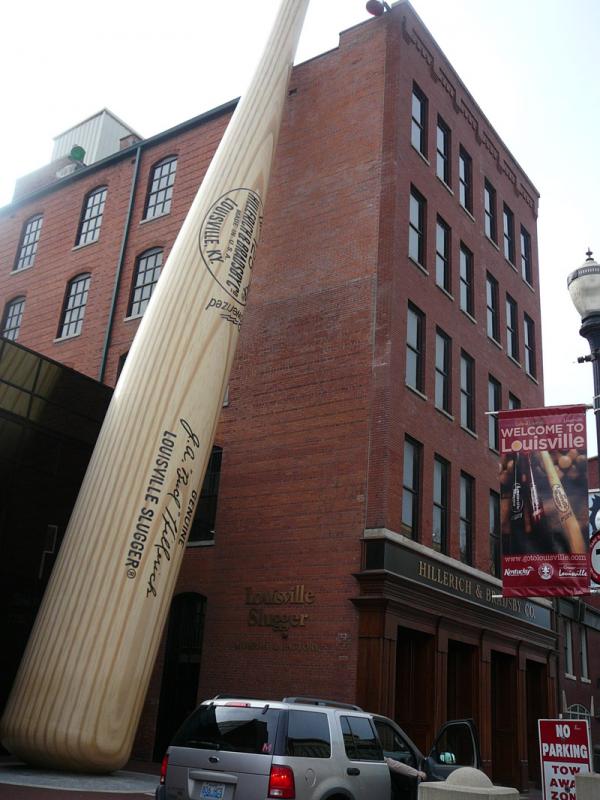 Plans for the 62 story, 703 foot tower in the heart of the West Main District appears to be moving forward.  A groundbreaking ceremony for Museum Tower was held in October 2007 and construction is expected to be complete by 2010.

East Main District
This district has been sparked by the completion of the Louisville Slugger Field and a mass expansion of the city's Waterfront Park.  By 2010, a 22,000 seat waterfront arena is expected to join the scene.  In response to these public investments, previously abandoned blocks of the downtown core are coming back to life as new condominium developments.
Civic Center
The 300,000 square foot Kentucky International Convention Center (KICC) features 145,000 square feet of contiguous exhibit space and a skywalk system that stretches six blocks linking it with Fourth Street Live and 2,300 hotel rooms.  By comparison, the 265,000 square foot Prime Osborn Convention Center features 78,540 square feet of exhibition space and no nearby restaurants or hotel rooms.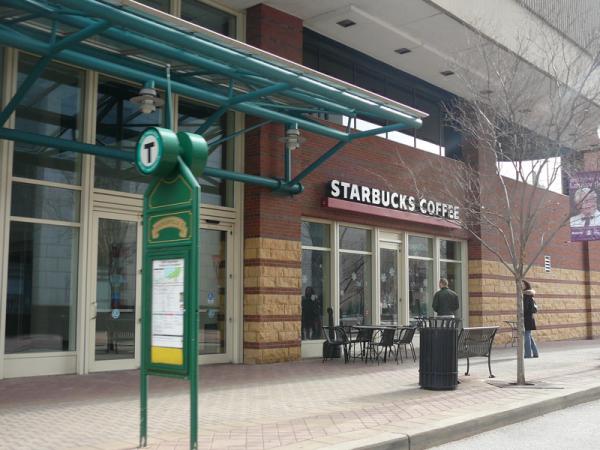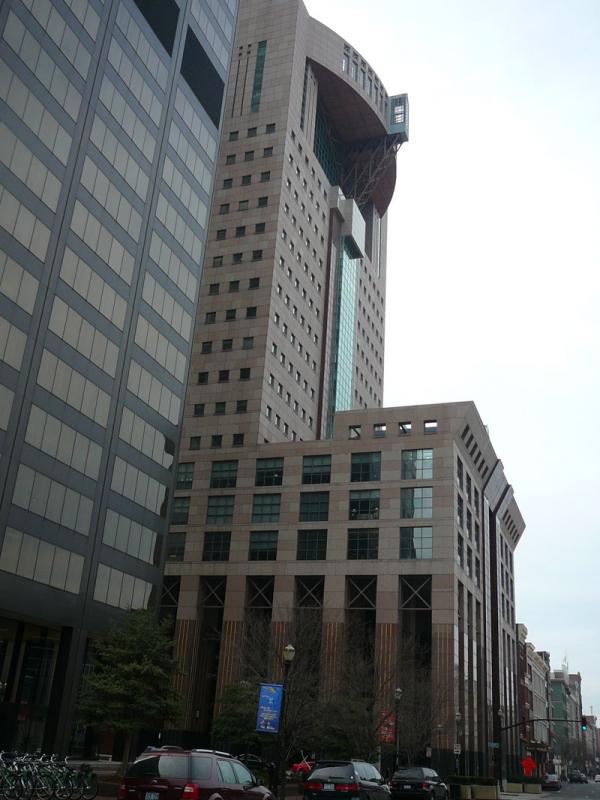 Fourth Street District
Fourth Street Live!
Imagine the Landing's courtyard being opened up to Laura Street.  This development does just that for downtown Louisville's retail base.  Constructed over 4th Street, it replaced a struggling Landing-like marketplace in 2004.  Tenants include Hard Rock Cafe, Red Star Tavern, TGI Fridays, Lucky Strike Lanes, Borders Books and EB Games.  So far, things have worked out well.  A second phase has been announced and last year, a new Visitors Information Center opened at the north entrance, featuring two permanent exhibits where visitors can learn about two of Kentucky's most famous icons: Kentucky Bourban and Colonel Harland Sanders.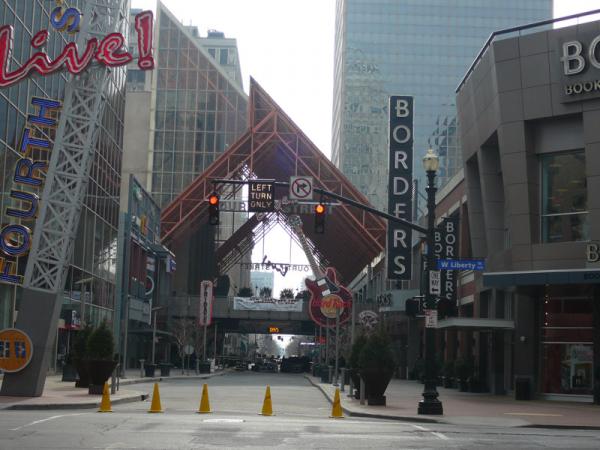 On August 19, 2007, city leaders and the developers of 4th Street Live! announced the $250 million Center City project.  This massive redevelopment project calls for the city to invest $130 million and will result in the redevelopment of 23 acres into new housing, restaurants, a cinema, and a boutique hotel.
Urban Neighborhoods
Since the 1970's the city has seen gentrification in several urban core neighborhoods, however two of these urban core neighborhoods really stand out and appear to be more vibrant than downtown.

Old Louisville
Old Louisville is the third largest residential historic district in the country and the largest featuring Victorian architecture and pedestrian-only streets.  Originally called the Southern Extension, the neighborhood consists of about 48 city blocks between downtown, Churchill Downs and the University of Louisville. 
Known for its high concentration of students, young professionals and artisans, the 1.7 square mile neighborhood has 11,043 residents with a population density of 7,800 people per square mile.
Its median home value more than doubled between 1990 and 2000.  Old Louisville gives us a glimpse of what neighborhoods like Riverside/Avondale and Springfield can develop into.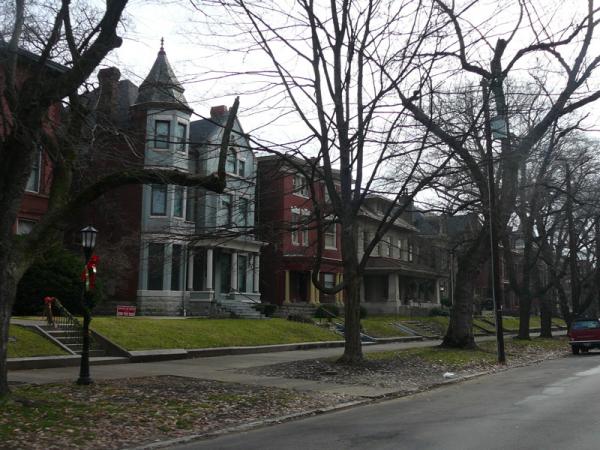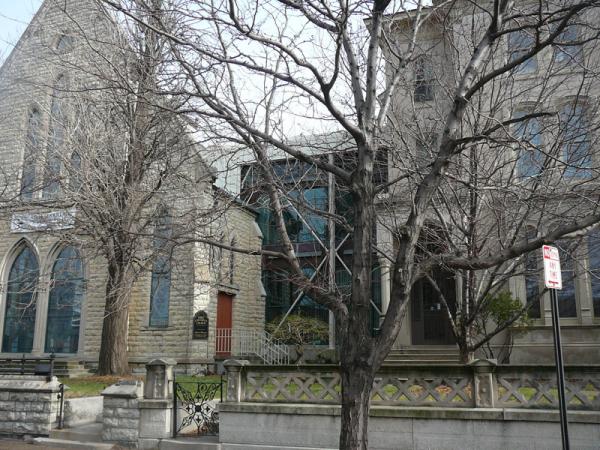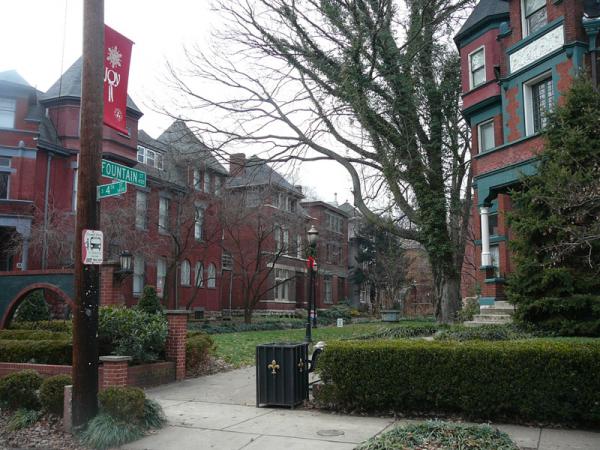 The Highlands
Separated from downtown by I-65 and centered around a three-mile stretch of Bardstown Road, this former streetcar suburb contains a high density of nightclubs, eclectic businesses and restaurants.  To put it in a local perspective, it would be like taking the full block of Five Points and extending that vibrant scene along Park Street, from I-95, through Riverside/Avondale, to Roosevelt Blvd and the FCCJ Kent Campus.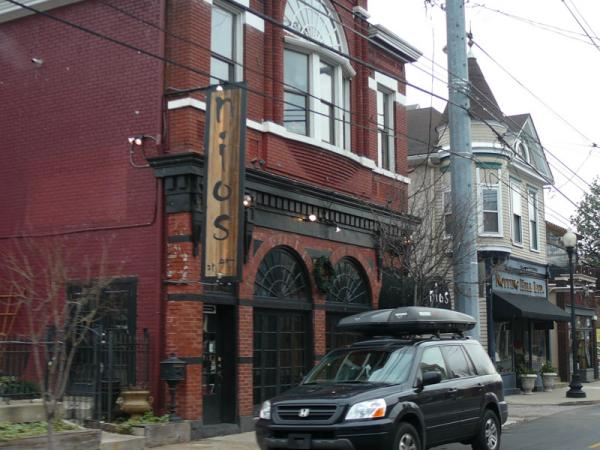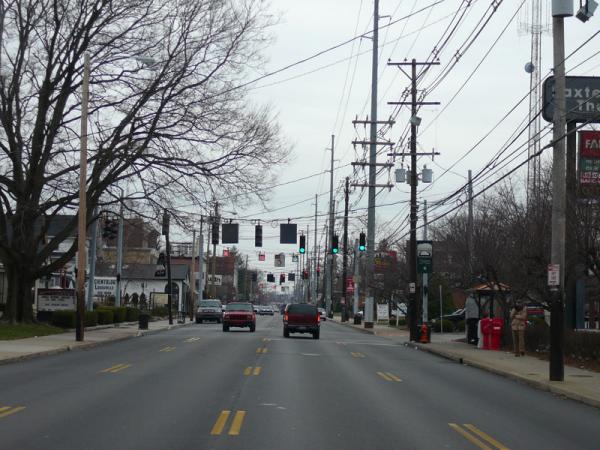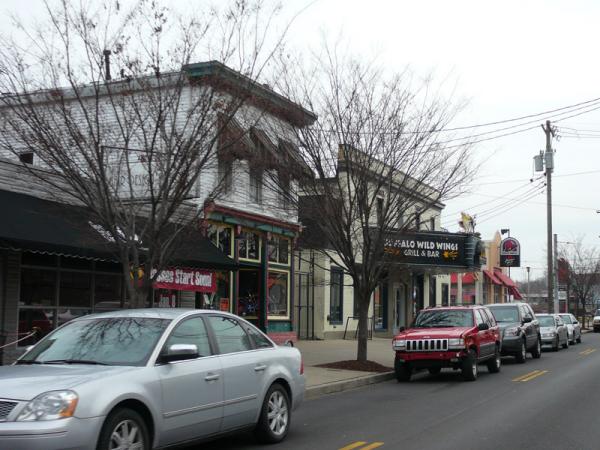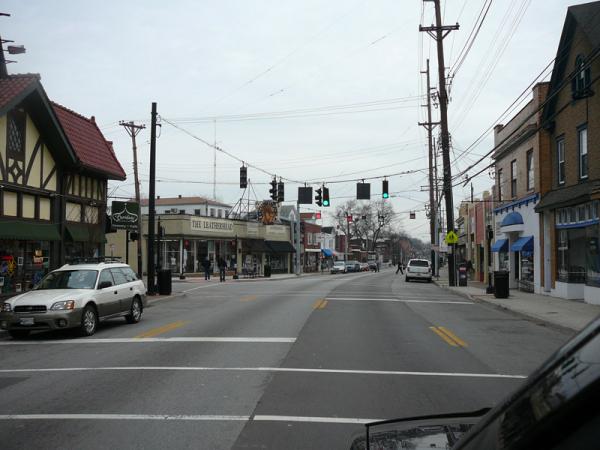 Learning from Louisville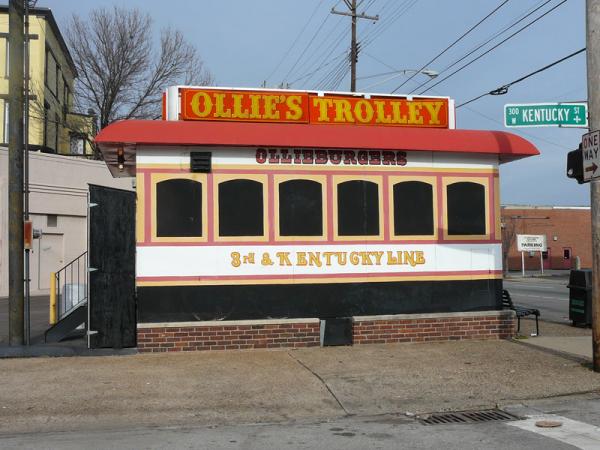 Louisville is a city that has embraced its history and heritage and combined these elements with the concept of connectivity.  From the story of Kentucky Burbon to the history of the Louisville Sluggler and Colonel Sanders, Louisville has created a downtown core with a unique sense of place for an urban area its size. 
The same can be said for its urban core neighborhoods such as Old Louisville and The Highlands, with their large collection local retailers, eateries and preserved 19th century landscapes.  Believe it or not, Jacksonville has a cultural and historical story to tell that is just as interesting.  We need to learn to move forward with our future by not forgetting about or erasing our past.