Roadtrip: Dayton, Ohio
February 8, 2008
0 comments
Print Article
During the mid 20th century, Dayton was advertised as 'The Cleanest City in America'. Today, it seeks to restore that image.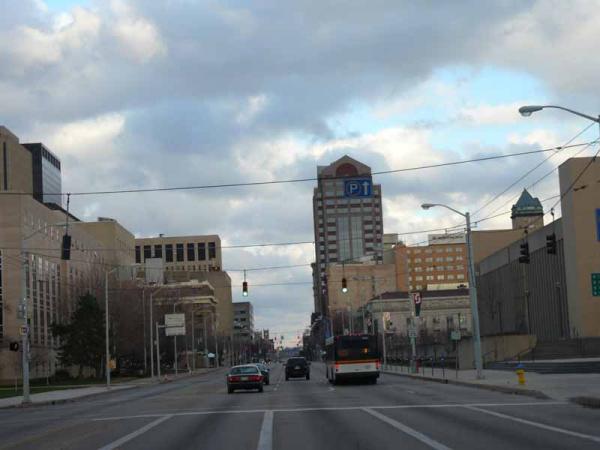 Statistics
Dayton Population 2006: 156,771 (City); 1,073,513 (Metro) - (incorporated in 1796)
Jacksonville Pop. 2006: 790,689 (City); 1,277,997 (Metro) - (incorporated in 1832)
City population 1950: Jacksonville (204,517); Dayton (243,872)
About Downtown Dayton
Dayton was once a thriving manufacturing community. As manufacturing jobs were eliminated, the downtown area fell into disuse and disrepair.
Unlike most Midwestern cities, Downtown Dayton features very broad and straight streets.  The grid was designed this way to enable wagons drawn by teams of oxen to turn around.  Unfortunately, there is no bus or rail connection between downtown and the Dayton International Airport.
Today downtown Dayton still struggles.  While Jacksonville's biggest obstacle is surface parking lots, Dayton's is underutilized buildings.  Recent surveys have shown a net job loss of 400 from 2005 to 2006 and an office vacancy rate growing from 14 percent in 2002 to 18 percent in 2006.
However, residents believe a full turn around is on the way.  Since 1998, more than $585 million has been invested in downtown, which is the home of 929 residential units, 50 restaurants and a working population of 26,000.
Main Street

Main Street is the major north/south corridor through downtown.  It also appears this is where city leaders have decided that downtown's march from the grave must begin.
On the banks of the Miami River, RiverScape MetroPark opened in 2001.  Two years later, the Schuster Performing Arts Center celebrated its grand opening.  In 2006, CareSource Management Group announced plans to construct a $55 million headquarters building between the park and performing arts center.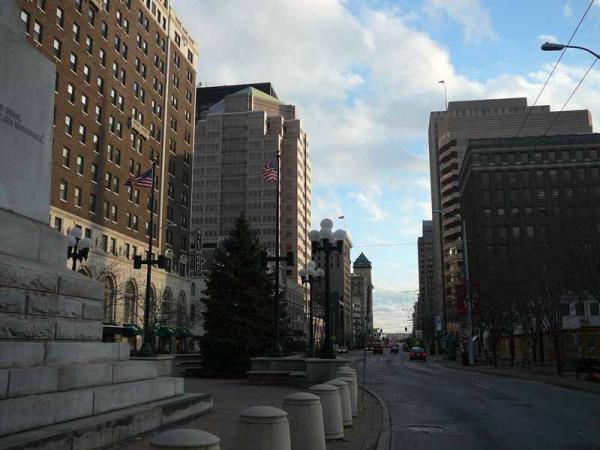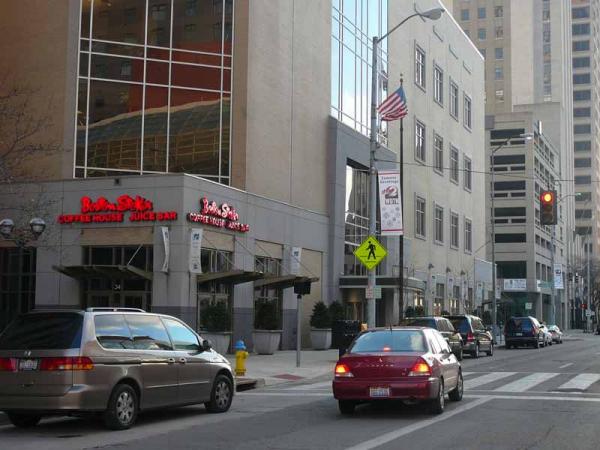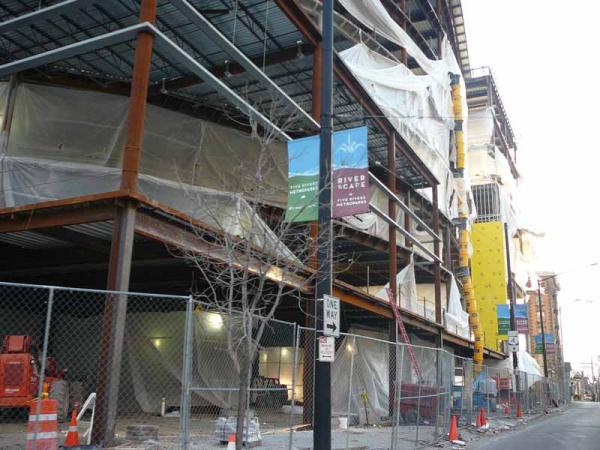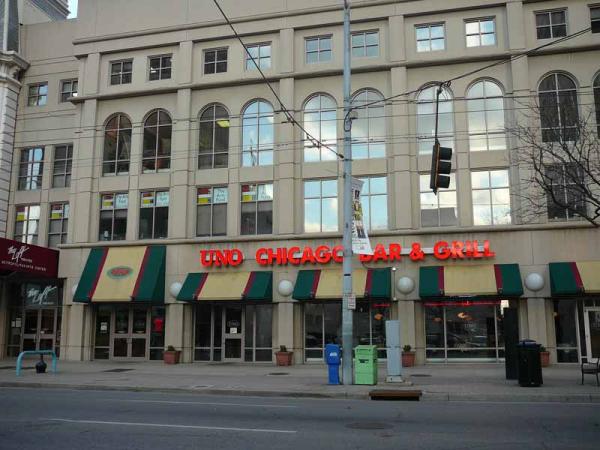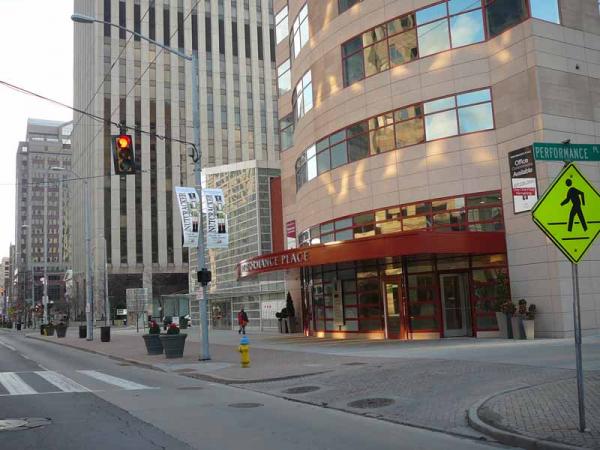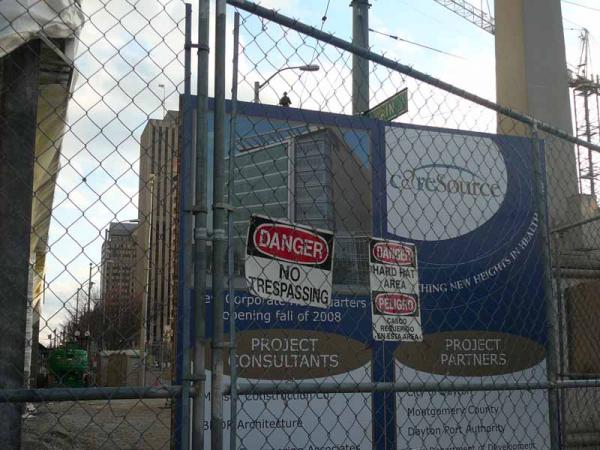 Oregon District
Dating back to the 1830's, the 40 block Oregon District is one of Dayton's oldest neighborhoods.  The district's main commercial strip straddles East Fifth Street. 
Here, Urban Dayton residents enjoy a collection of 20 bars, restaurants, coffeehouses and a movie theater all within a three block walk of each other.  Despite being separated from downtown by elevated railroad tracks, this arts district is only two blocks east of downtown's Main Street and the Dayton Convention Center.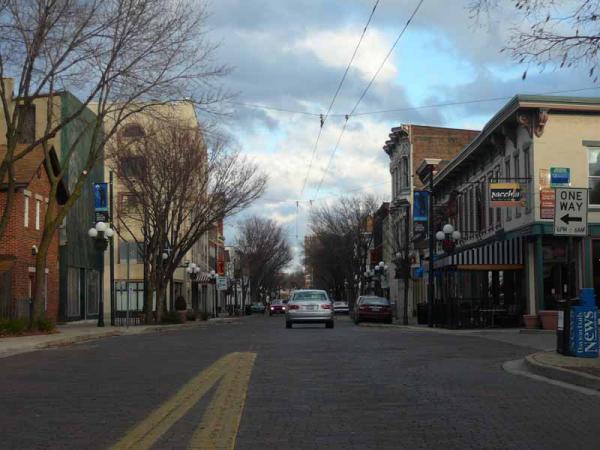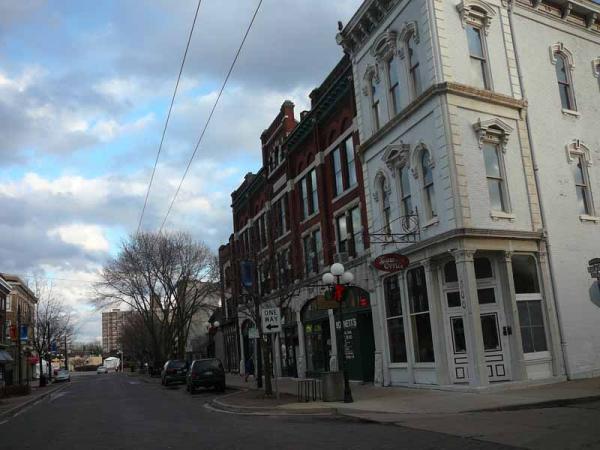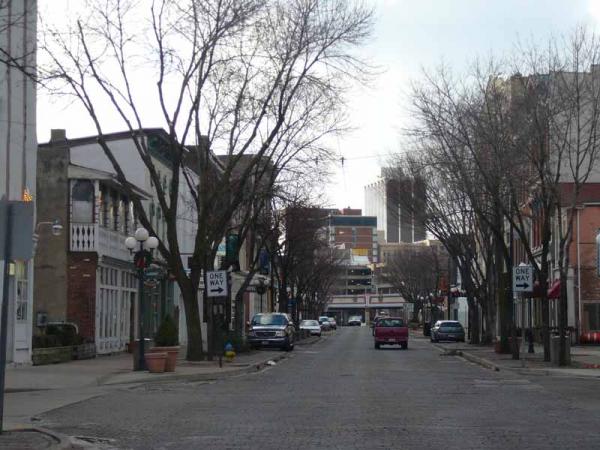 Downtown Core
Downtown Dayton's retail sector suffers from many of the same aliments that affect Jacksonville: suburban malls, adverse one-way streets, metered parking, and an image of being a mecca of crime to naive suburbanites. The most recent blow came when independent department store retailer Elder-Beerman shut down their downtown Courthouse Square location in 2002.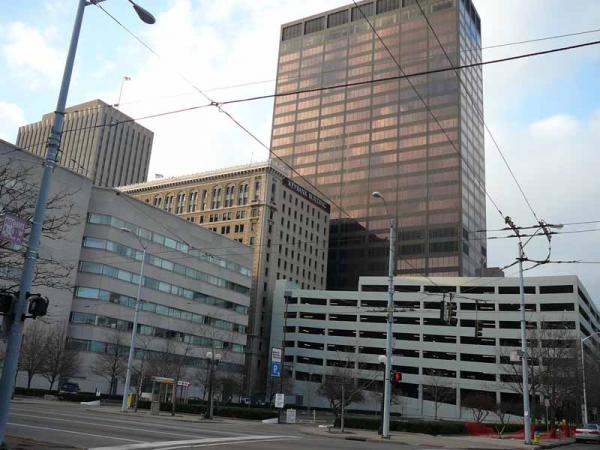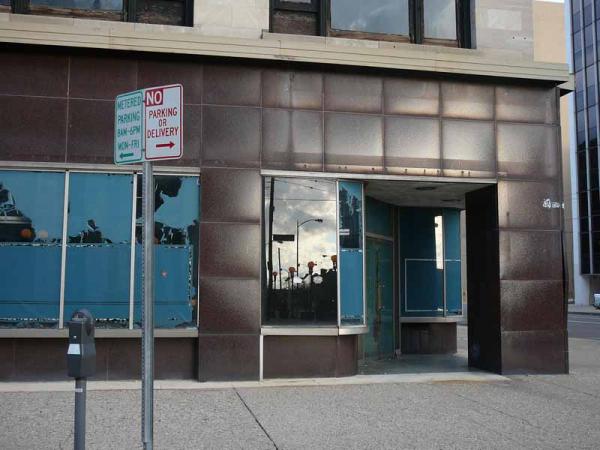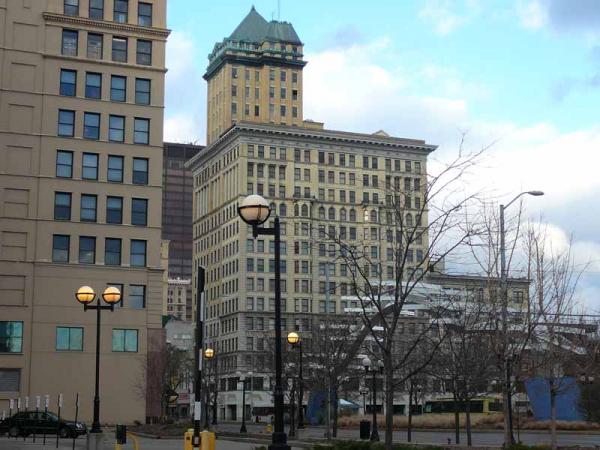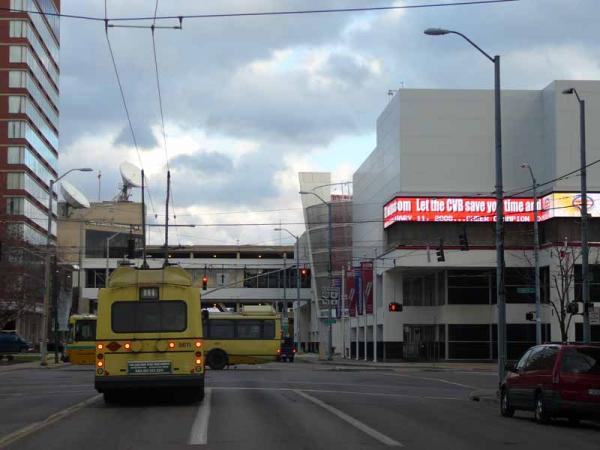 Downtown also features a number of electric trolley bus routes that have been in continuous operation since 1888.  Nevertheless, advocates believe that the transit authority's recent decision to re-route 80 percent of bus transfers away from the heart of downtown will result in the creation of a more positive image. 
The Dayton Convention Center can be seen in the background of this image.   It is roughly the same size as the Prime Osborn center, so Jacksonville is not alone in being the home of convention centers that are under-sized for the metropolitan area they serve.
Learning From Dayton
Dayton has a long way to go and a quick drive through its streets will make you appreciate the progress that has occurred in Downtown Jacksonville in the last few years.  Nevertheless, the idea of taking downtown back, one block at a time, has merit. 
Dayton's Riverscape area pales in comparison to Jacksonville's waterfront, but there has been some success in using Main Street to pull redevelopment back into the heart of downtown from the riverfront.  As discussions continue to revolve around ways to bring vibrancy back to the Jacksonville Northbank core, improving the connection between Hemming Plaza and the Riverfront, via Laura Street, may be the solution local planner's seek.