Nocatee's Town Center Revealed
February 18, 2008
87 comments
Print Article
It is being billed as the first phase of a pedestrian friendly downtown core. Metro Jacksonville has the site plan and wants you to decide if this will truly become the urban downtown core of a new city.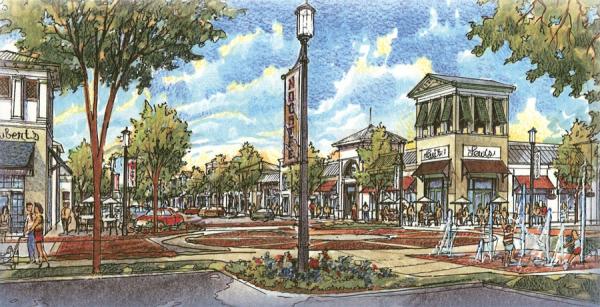 Town Center

Anchored by a main street of great stores, charming places to eat and drink, and specialty shops, the Town Center of Nocatee will be a lively new version of the traditional pedestrian friendly downtown. Opportunities for "in-town" living will be available and both corporate and professional office space will ultimately provide a new employment center for the region.
www.nocatee.com/TownLife/TownCenter.aspx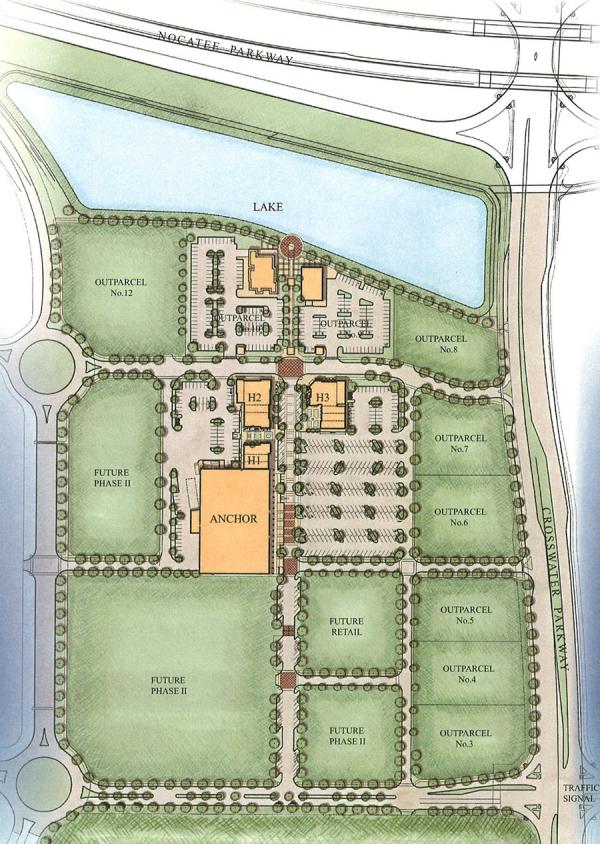 The first phase of the Nocatee Town Center will feature a 54,340-square foot Publix grocery store and specialty retail.  The 21.4 acre site is located at the interchange of Nocatee Parkway and Crosswater Parkway.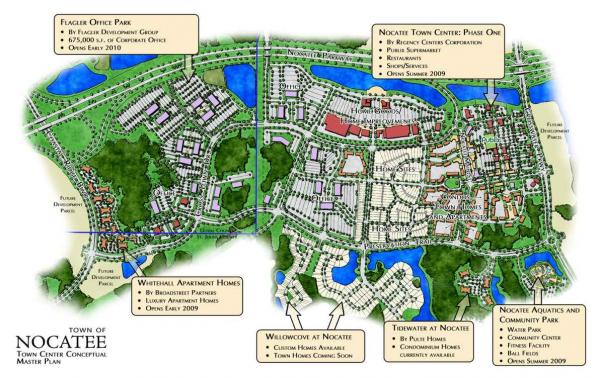 Eventually, the Nocatee Town Center will feature national big box retailers, housing, and a major office park.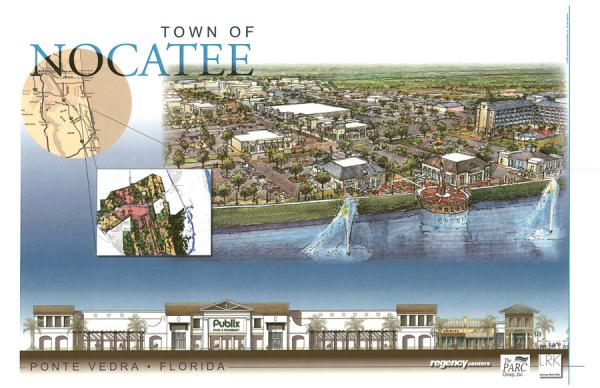 We have our opinion, but what's yours?