Elements of Urbanism: Miami
December 4, 2008
27 comments
Print Article
A brief downtown street tour of the city with the third largest skyline in the country: Miami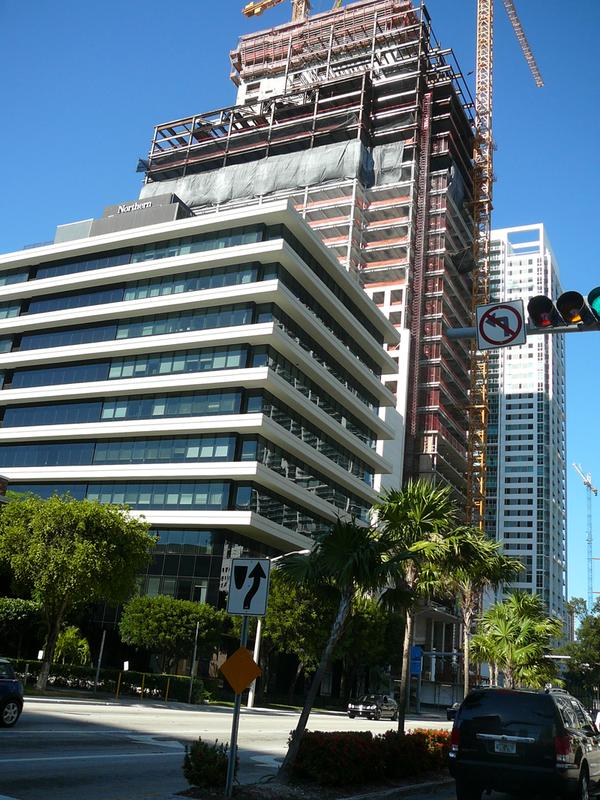 Tale of the Tape:
Miami Population 2007: 409,719 (City); 5,413,212 (Metro) - (incorporated in 1896)
Jacksonville Pop. 2007: 805,605 (City); 1,300,823 (Metro) - (incorporated in 1832)
City population 1950: Jacksonville (204,517); Miami (249,276)

Metropolitan Area Growth rate (2000-2007)
Miami: +8.09%
Jacksonville: +15.86%
Urban Area Population (2000 census)
Miami: 4,919,036 (ranked 5 nationwide)
Jacksonville: 882,295 (ranked 43 nationwide)
Urban Area Population Density (2000 census)
Miami: 4,407.4
Jacksonville: 2,149.2
City Population Growth from 2000 to 2007
Miami: +47,249
Jacksonville: +69,988
Convention Center Exhibition Space:
Miami: Miami Convention Center (----) - 28,000 square feet; Miami Beach Convention Center (1957) - 500,000 square feet
Jacksonville: Prime F. Osborn III Convention Center (1986) - 78,500 square feet
Tallest Building:
Miami: Four Seasons Hotel & Tower - 789 feet
Jacksonville: Bank of America Tower - 617 feet
Downtown-Based Fortune 500 companies:
Miami: World Fuel Services (188), Lennar (256), Ryder (371)
Jacksonville: CSX (261), Fidelity National Financial (435), Fidelity National Information Services (481)
Urban infill obstacles:
Miami: Florida's housing bust
Jacksonville: State & Union Streets cut off Downtown Jacksonville from Springfield.
Downtown Nightlife:
Miami: Park West District. A collection of nightclubs in a three block stretch of old warehouses on NE 11th Street near I-395.
Jacksonville: East Bay Street, located between Main Street and Liberty Street.  This four block stretch is home to four bars and clubs.
Common Downtown Albatross:
Too many surface parking lots
Who's Downtown is more walkable?
Miami: 89 out of 100, according to walkscore.com
Jacksonville: 88 out of 100, according to walkscore.com
Miami Locator Map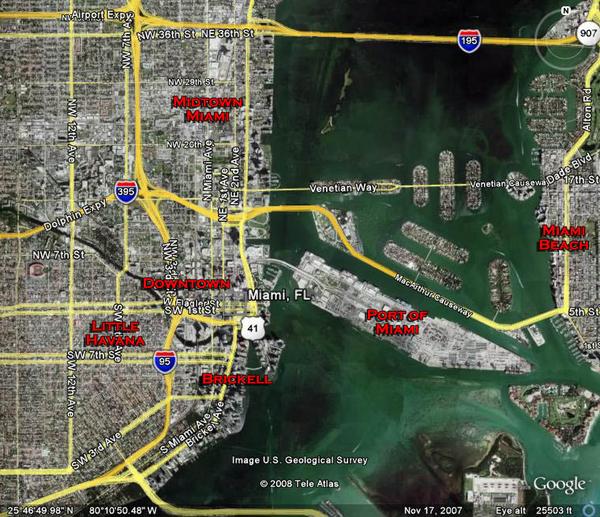 Downtown - Flagler Street
Flagler Street is an east-west street that begins in Downtown in Miami in the Central Business District. It is the baseline that divides all the streets on the Miami-Dade County grid plan from north and south.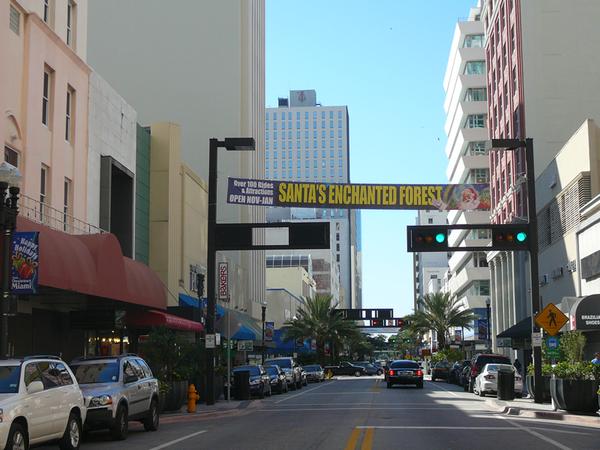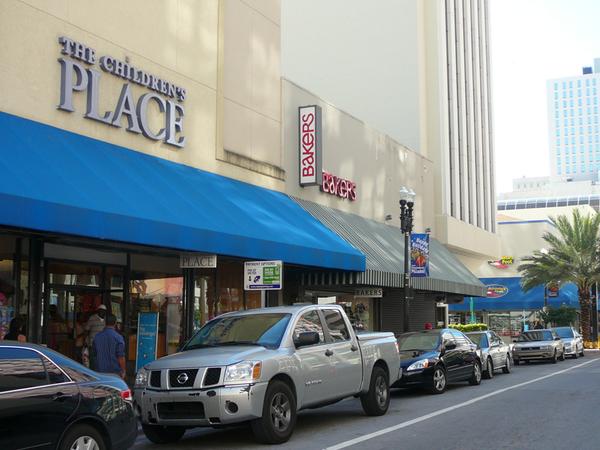 The 360 foot tall Dade County Courthouse was the tallest building in the State of Florida when it was completed in 1928.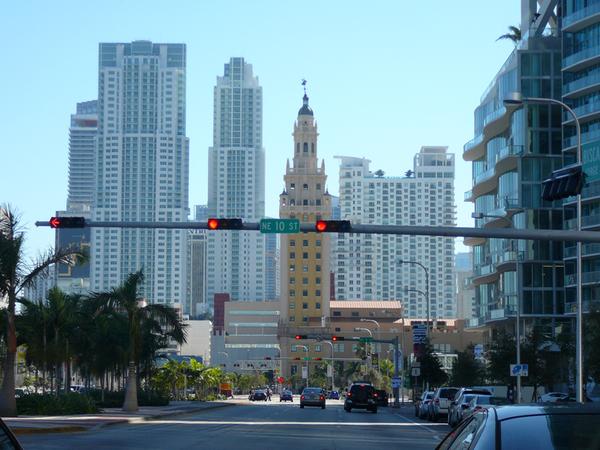 The Freedom Tower serves as a memorial to Cuban immigration to the United States.  Originally completed in 1925 as the home of Miami News & Metropolis newspaper, the structure was used by the federal government to process, document and provide medical services for Cuban refugees during the 1960s.  Today, the tower has been restored and converted into a museum, library, meeting hall and the offices of the Cuban American National Foundation.

Mary Brickell Village is an outdoor shopping area in the Brickell district of Miami, Florida. It is located at 950 South Miami Avenue in between 9th Street and 10th Street. Mary Brickell Village opened in 2005 and has become a very popular destination that has brought new stores, restaurants, bars and shops to Brickell. Although Mary Brickell Village extends for two blocks over Miami Avenue, the night time crowds radiate throughout Brickell from Mary Brickell Village, most notably up and down Miami Avenue, where a large amount of upscale bars and restaurants are located.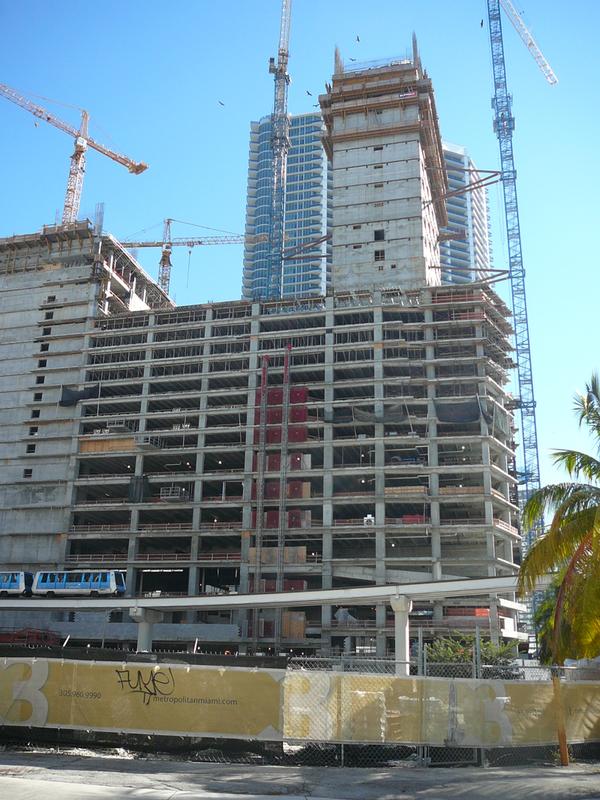 Metropolitan Miami is a complex of four skyscrapers in the central business district of downtown Miami. These are Met 1, Met 2 Office Tower, Met 2 Marriott Marquis and Met 3. Met 1 was finished in 2007, and Met 2 and Met 3 are currently under construction for completion in 2009 and 2011 respectively.
Met 3, when completed, will be the 2nd-tallest building in Miami at 828 ft (252 m), behind the 903-foot (275 m) Brickell Financial Centre Phase II, which is scheduled to open in 2011. Met 3 will contain 76 floors, which will make it the tallest building in the United States south of New York City in terms of floor count. In total height, it will also be the tallest residential building south of New York, consisting of residential condominium units, as it will pass the Four Seasons Hotel Miami, which holds that distinction currently. Met 3 is expected to be complete in 2011. The foundation of Met 3 is currently being constructed and the tower is expected to begin going vertical by 2009.
Met 2 will actually be two buildings, built adjacent to each other. Met 2 Office Tower will be a 46-floor, 647-foot (197 m) commercial office building, and Met 2 Marriott Marquis will be a 31-story, 367-foot (112 m) building containing a Marriott Marquis Hotel. Met 2 is expected to open in the spring of 2009.
Brickell Financial District
Brickell is home to Miami and South Florida's financial district as well as the site of many high-rise luxury condominium and office towers that constantly redefine the Miami skyline. Referred to as the "Manhattan of the South", Brickell is home to the largest concentration of international banks in the United States, mostly along Brickell Avenue, Brickell's main north-south avenue and along Miami Avenue, home to many of Miami's top restaurants, shops and places of entertainment.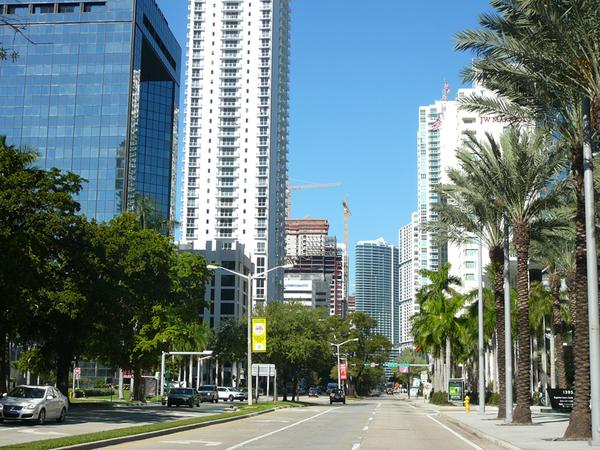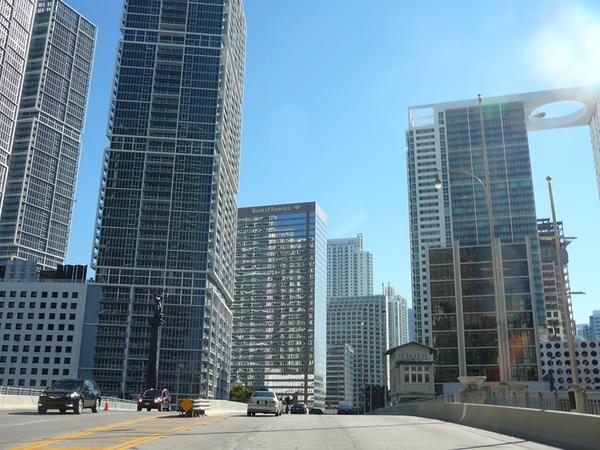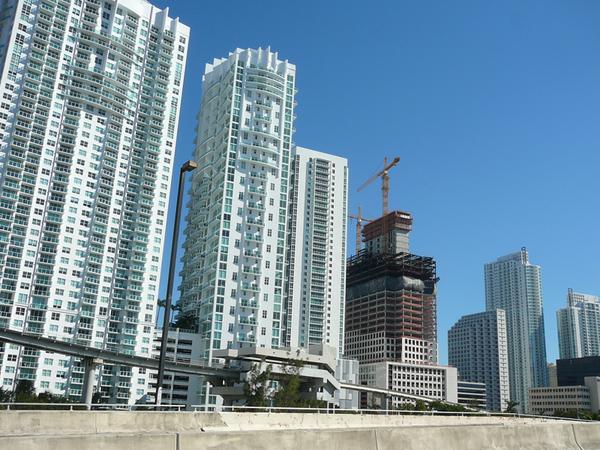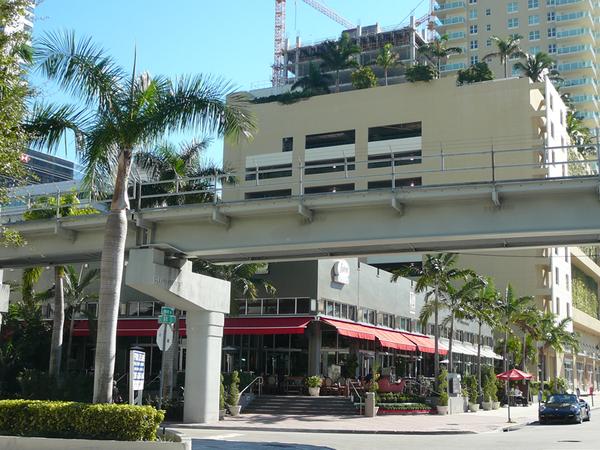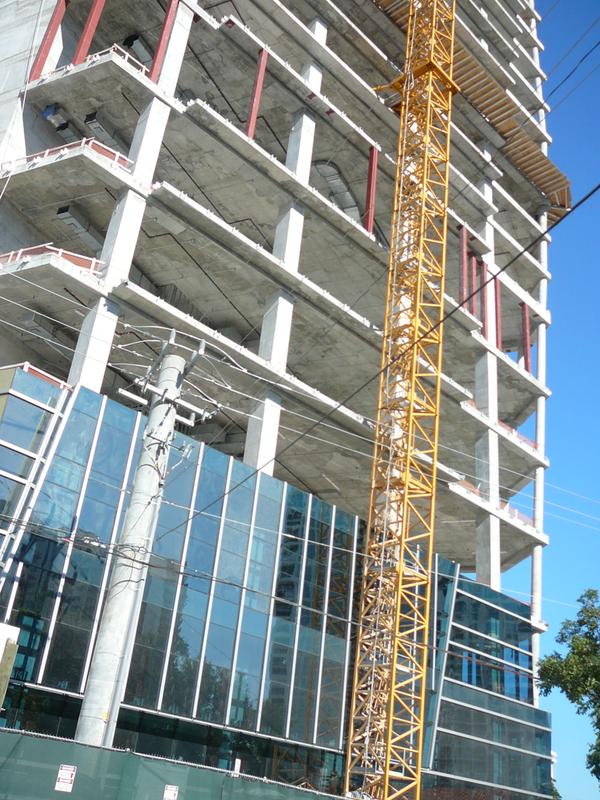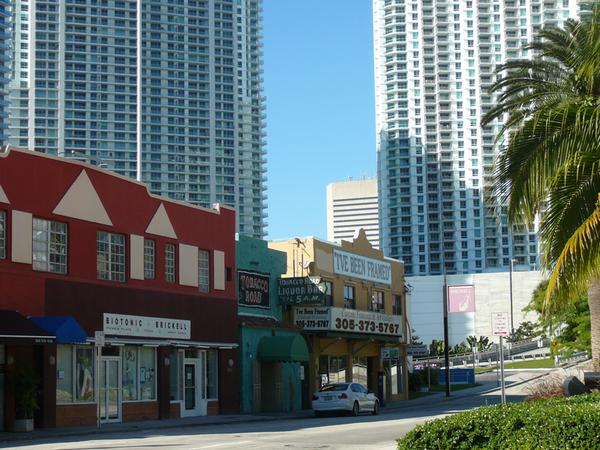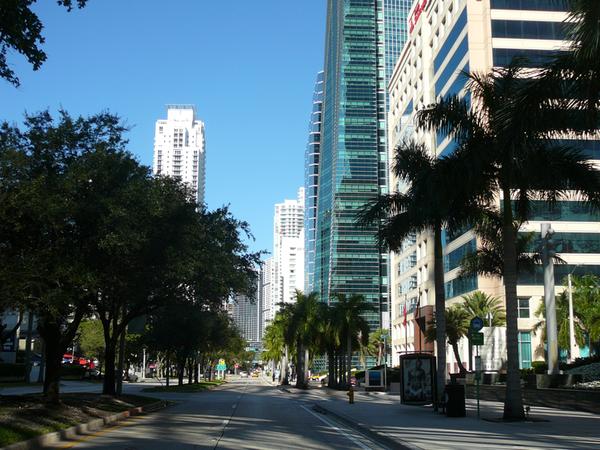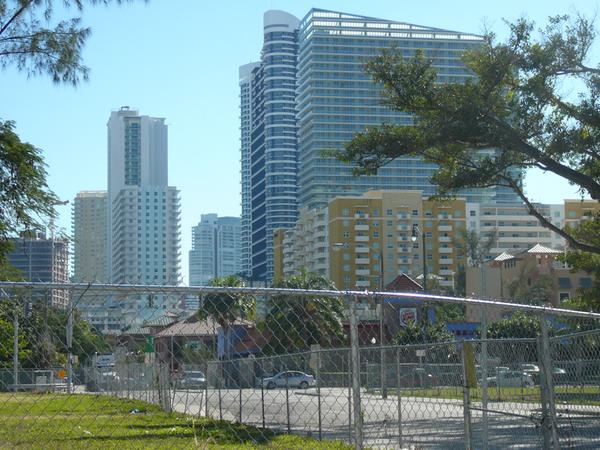 At the center of Brickell is Mary Brickell Village, with an assortment of restaurants, boutiques, services that create a gathering area for high-class retail and restaurants. Some the best and most well-known names are leasing space in the project. The project is designed after a French style village and attracts social gathering and entertainment.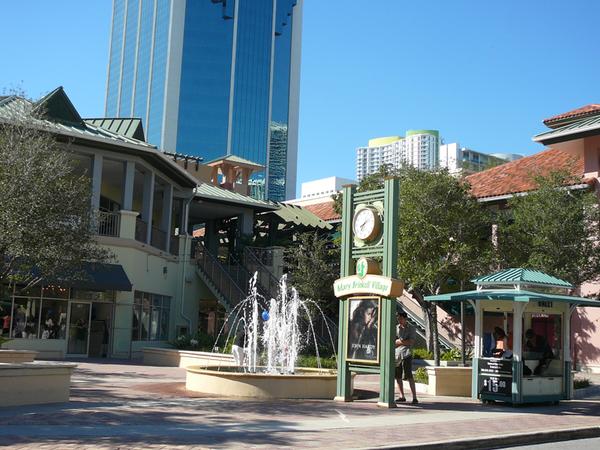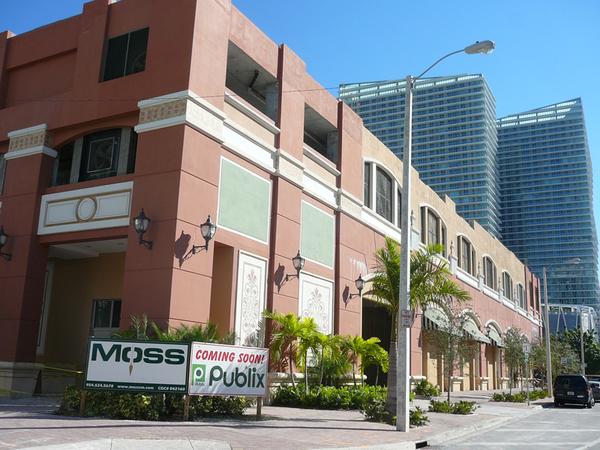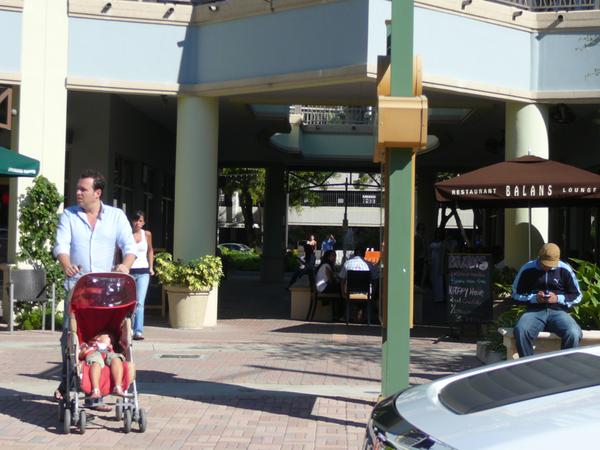 Unique Miami
- The United Nations estimated that in 2007, Miami had become the fourth largest urbanized area in the country, behind New York City, Los Angeles, and Chicago.
- Miami is home to the largest concentration of international banks in the United States.
- Miami's skyline ranks third in the U.S. behind NYC and Chicago, according to the Almanac of Architecture and Design.
- Miami has nine of the ten tallest skyscrapers in the State of Florida. Jacksonville's BOA is the lone outcast.
- Miami is the only major United States city to be founded by a woman (Julia Tuttle).
- At 35.68 square miles, Miami has the smallest land area of any major U.S. city with a metro area of at least 2.5 million.
- The Port of Miami is the world's largest cruise ship port.
- Miami has the largest Spanish-speaking population in the Western Hemisphere outside Latin America.
- Miami International Airport is the country's 3rd largest international port of entry for foreign air passengers behind NYC's John F. Kennedy and Los Angeles International Airport.
- Miami has Florida's highest transit ridership as about 12% of Miami's population uses transit on a daily basis.

Midtown Miami
Just north of downtown, Midtown Miami is the home of the Wynwood and Edgewater neighborhoods.  Due to the large Puerto Rican residential and commercial population, Wynwood is also known as "Little San Juan" or "El Barrio". On the banks of Biscayne Bay, Edgewood is the home of several luxury condo tower developments.  Biscayne Boulevard serves as the dividing line between the neighborhoods.  The recent real estate boom has transformed a corridor lined with 20th century style suburban commercial development into an urban corridor.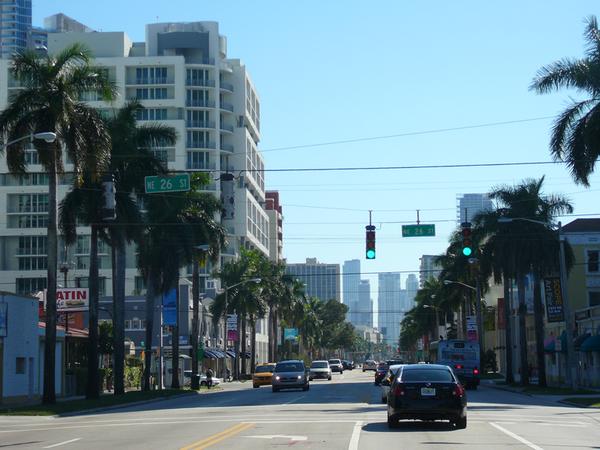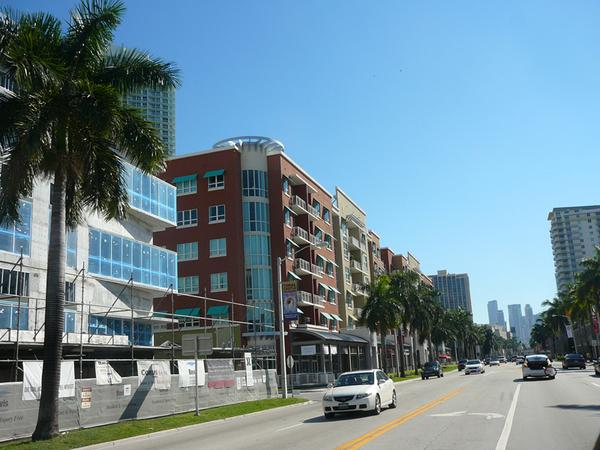 Little Havana
Little Havana is well known in the Americas and Europe for its social, cultural, and political activities. Its festivals, including Carnival Miami, Cultural Fridays, the Three Kings Parade and others, are televised to millions of people every year on different continents. It is also known for its landmarks, including Calle Ocho(S.W. 8 St), and its Walkway of the Stars(for famous artists and Latin personalities, including Celia Cruz, Willy Chirino, and Gloria Estefan, the Cuban Memorial Boulevard, Plaza de la Cubanidad, Domino Park, the Tower Theater, Jose Marti Park, the Firestone/Walgreens Building, St. John Bosco Catholic Church, Municipio de Santiago de Cuba and others. It is undoubtedly the best known neighborhood for Cuban exiles in the world. The name "Little Havana" emerged in the 1960's as the concentration of Cubans in the area grew sharply.
http://en.wikipedia.org/wiki/Little_Havana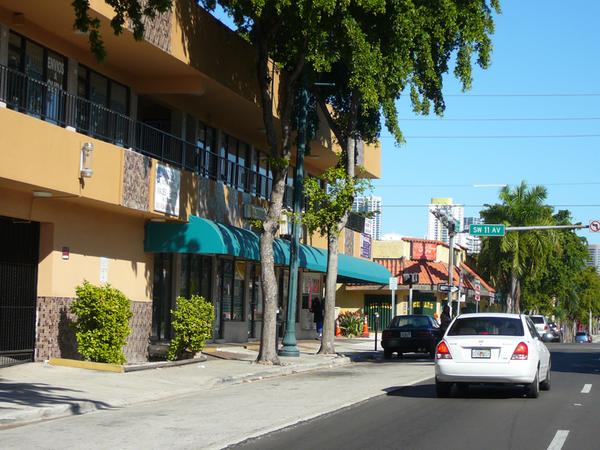 Miami Design District
The Design District is a former 18 square block industrial area, just north of Midtown Miami (formerly the site of FEC's Buena Vista Railyard).  It is home to nearly 130 art galleries, showrooms, retailers, eateries and bars.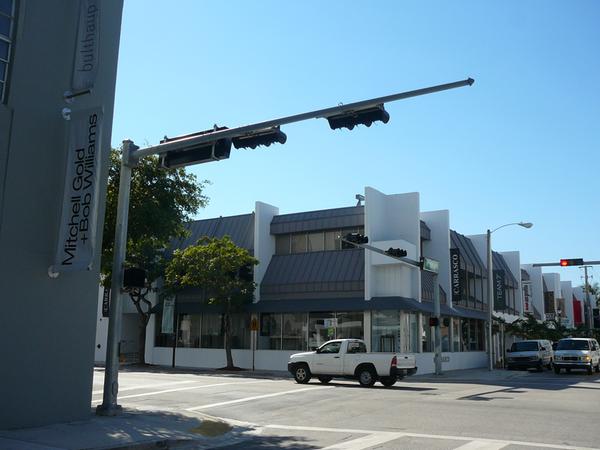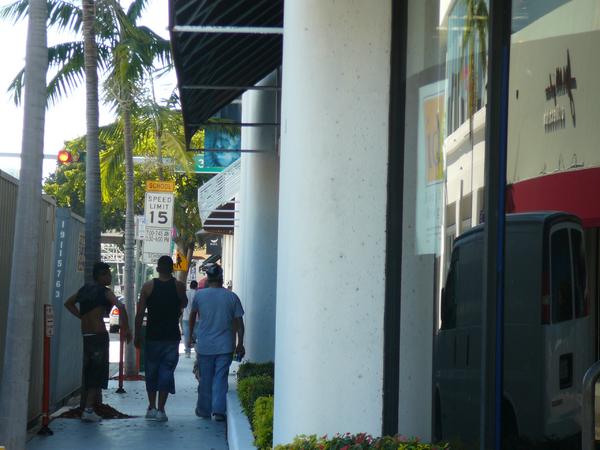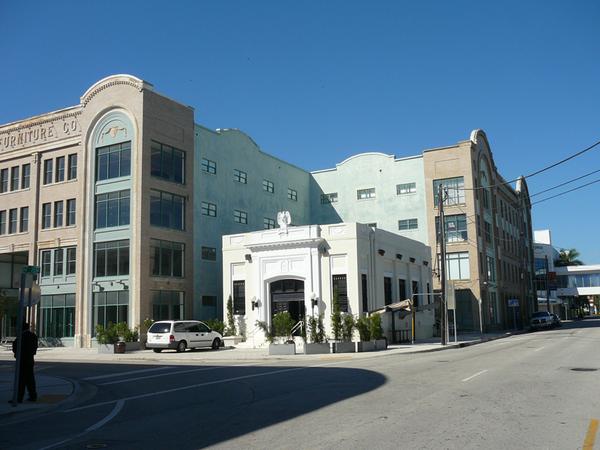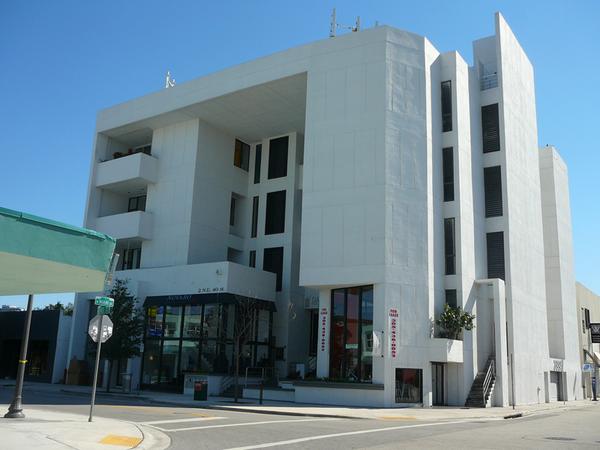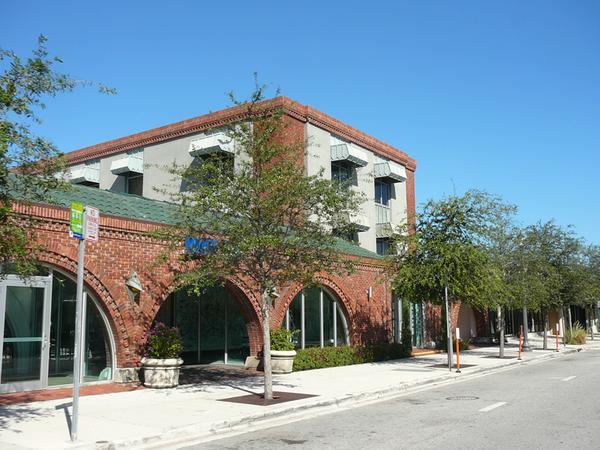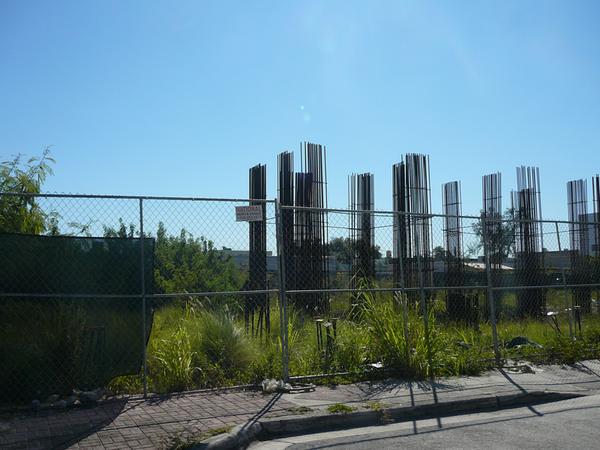 I-95 Express (Lexus Lanes)
"The "managed lanes" between downtown Miami and the Golden Glades interchange - one of the most congested spots on I-95 - is the first piece of a $260 million 95 Express that one day, years from now, may stretch into Palm Beach County.
But even before the first dollar in tolls has been collected, the debut of the special express lanes July 11 touched off days of confusion and crashes. Motorists who weren't used to seeing the row of plastic poles in the middle of the highway simply drove through them when they wanted to exit, scattering the "candlesticks" and causing serious wrecks."
Palm Beach Post - 7/28/08
To combat traffic congestion, the existing interior lanes along an 8-mile stretch of I-95, have been recently converted into toll lanes.  To bypass rush hour gridlock, tolls as high as $2.50 will be charged to single occupancy drivers.  The express lanes are free for motorcyclists, registered car-poolers and owners of hybrid vehicles.  With funding for new road construction dwindling, this is something that may one day come to Jacksonville's highways.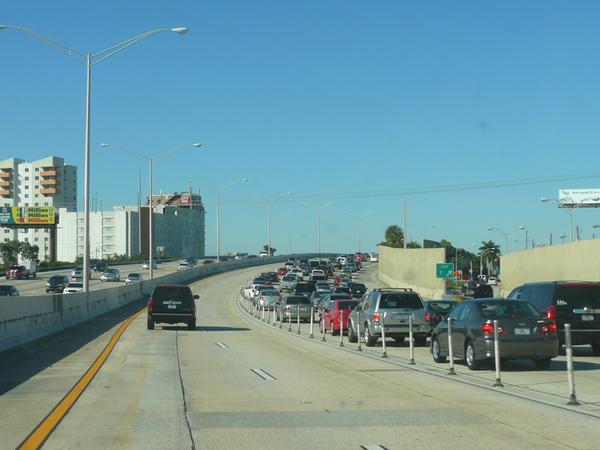 Article by Ennis Davis