I'm Smaller than Jax and I have Rail: Tacoma
September 12, 2007
15 comments
Print Article
Tacoma Link is a 1.6 mile light rail line that serves downtown Tacoma. As of 2006, Tacoma had 598,023 less residents than Jacksonville.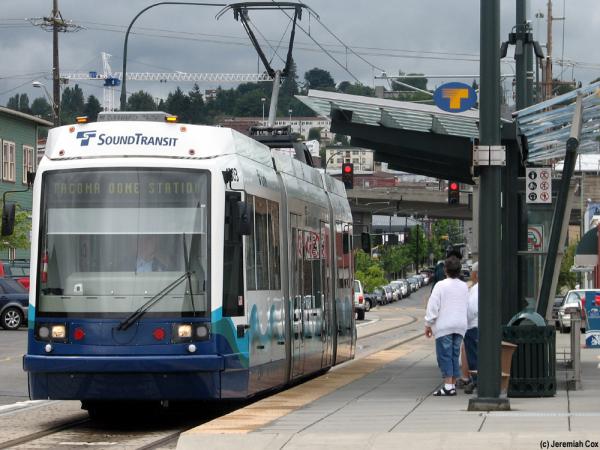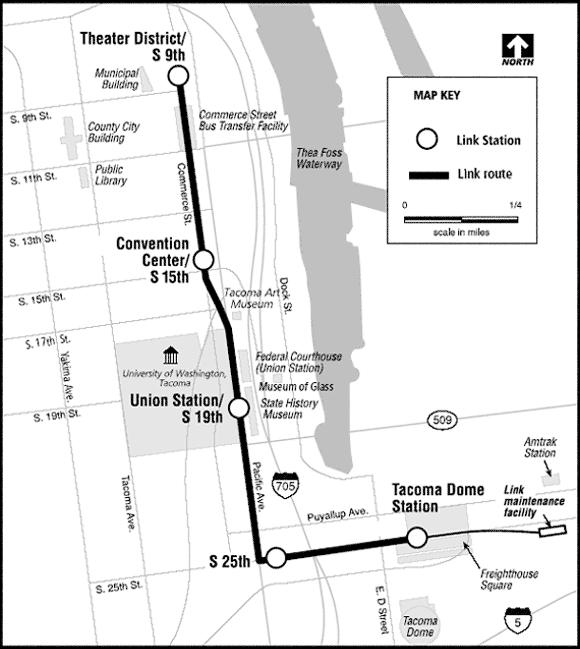 The line connects the Tacoma Dome through downtown to the Theater District.  This allows users to park or transfer from buses or Sounder and ride Link into downtown destinations.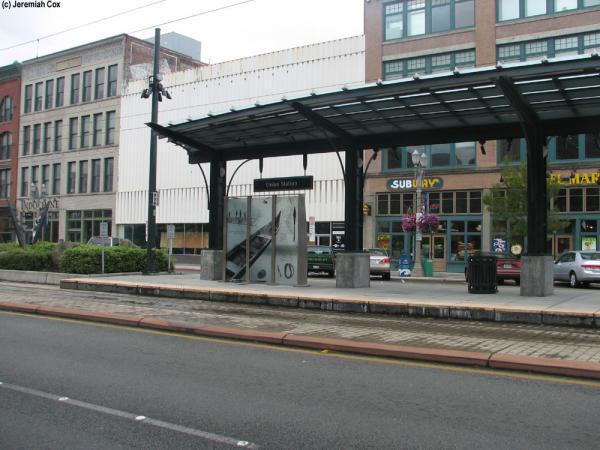 Each station also features artwork that reflects the history of the surrounding area.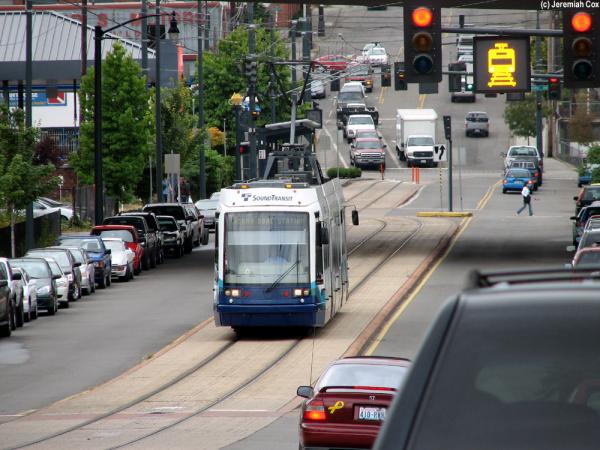 At just 1.6 miles in length, Tacoma Link is by far the shortest modern LRT system yet installed in a North American city.  However for $80.4 million it came at a steep price.  According to Light Rail Progress, the construction price was high because it was constructed to eventually accommodate much heavier trains (with provision for conversion to their 1500-VDC power supply) of Sound Transit's regional Link interurban LRT system- of which the first segment, heading into the Rainier Valley, is now under construction.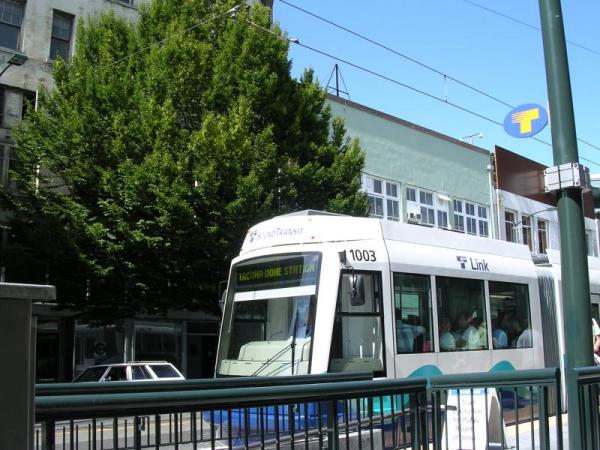 Before its 2003 opening, the transit authority estimated 2,000 rider-trips a day by 2010 for the system.  However, the public was so impressed by its service that it averaged 2,300 riders-trips a day by January 2004.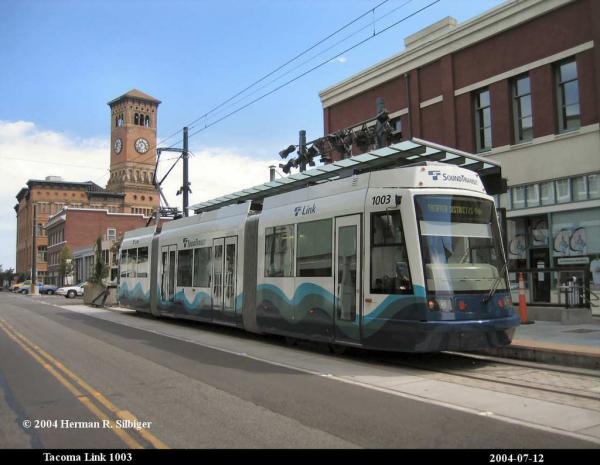 Link trains run every 10 minutes, Monday through Saturday, and every 10 to 20 minutes on Sunday.  There are no fares because it's free to anyone wanting to hop on for a ride.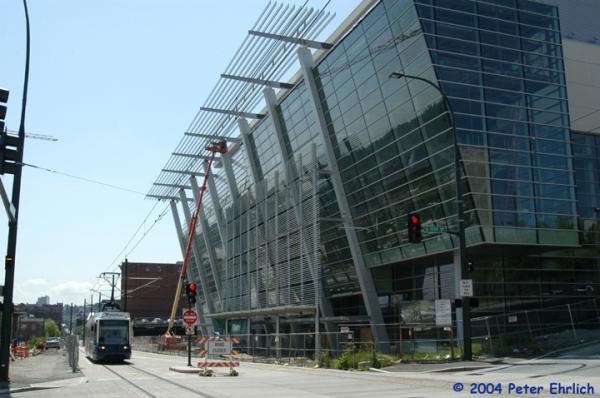 The Link has also fueled economic development along its path, with coordinated planning from the City of Tacoma.  Major destinations adjacent to the line include the Tacoma Dome, Freighthouse Square, State History Museum, the Museum of Glass, the Federal Courthouse, Tacoma Art Museum, the convention center and the Theater District.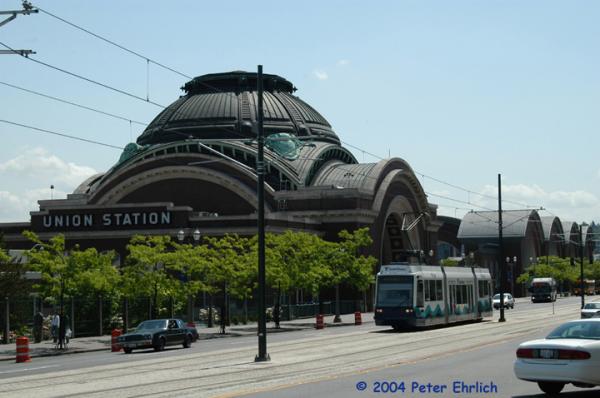 The line is also designed to be an important link in the city's mass transit network.  There's a local bus transfer facility at the northern end and large garage and transportation center at the south end. Here, riders can transfer to Amtrak or the Sounder, a commuter rail system that connects the city with Seattle, 35 miles away.
Conclusion: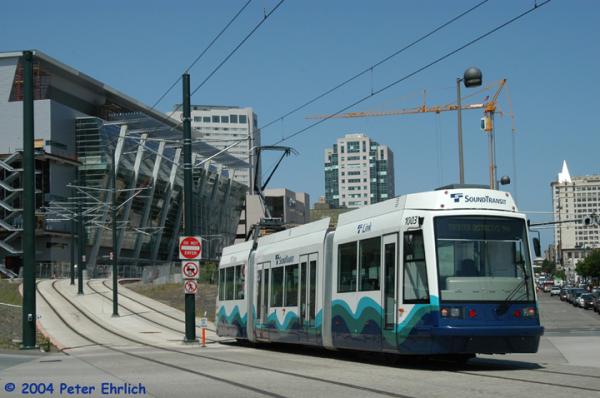 Despite the high construction costs, this system proves that when you integrate rail within the existing local mass transit network, it can be successful no matter how short the line is.
For more information: http://www.soundtransit.org/x2099.xml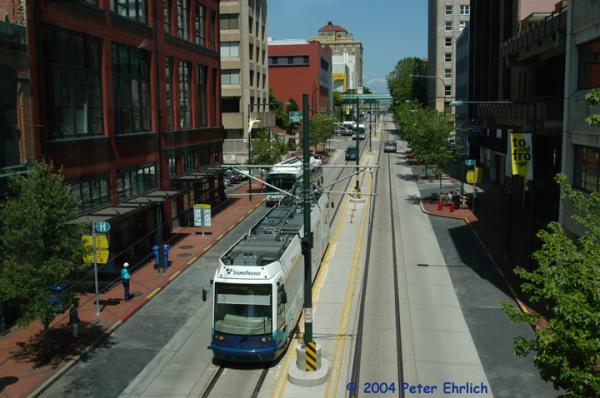 Images courtesy of Peter Ehrlich, Herman Silbiger, and Jeremiah Cox.