Learning from Knoxville, Tennessee
October 23, 2007
10 comments
Print Article
Metropolitan Knoxville is half the size of Jacksonville, less dense, and has an image problem much larger than anything Jacksonville has had to deal with. However, it appears that Knoxvillians have stumbled upon a successful strategy to bring vibrancy back to their city's core.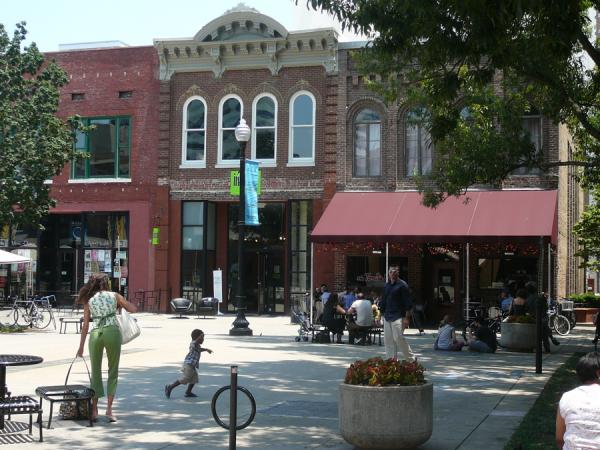 Statistics:
Knoxville Population 2006: 182,337 (City); 667,384 (Metro) - (incorporated in 1786)
Jacksonville Pop. 2006: 790,689 (City); 1,277,997 (Metro) - (incorporated in 1832)
City population 1950: Jacksonville (204,517); Knoxville (124,769)
World's Fair Park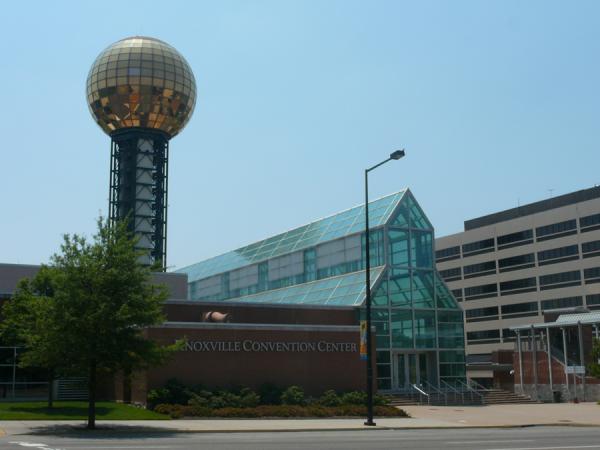 The Knoxville Convention Center features 500,000 square feet of space, including 120,000 square feet of exhibit space and serves as a destination anchor in World's Fair Park, along with the Sunsphere.
The 266-foot Sunsphere is one of the most distinctive structures in Knoxville.  It was constructed as the theme structure for the 1982 World's Fair.  After years of being vacant, the Sunsphere reopened with an observation deck, a new café and offices for the Knoxville magazine Metro Pulse.
Market Square District
Imagine Hemming Plaza without vagrants, completely surrounded by restaurants and retail shops that are open at night and on weekends.  Then mix in regularly scheduled events such as rock concerts, Shakespearean plays, art shows and a farmer's market.  This is the scene that Knoxville's Market Square has evolved into.  Market Square is an example of when you plan with connectivity and urban integration as focal points.  For more information on Market Square visit: www.knoxvillemarketsquare.com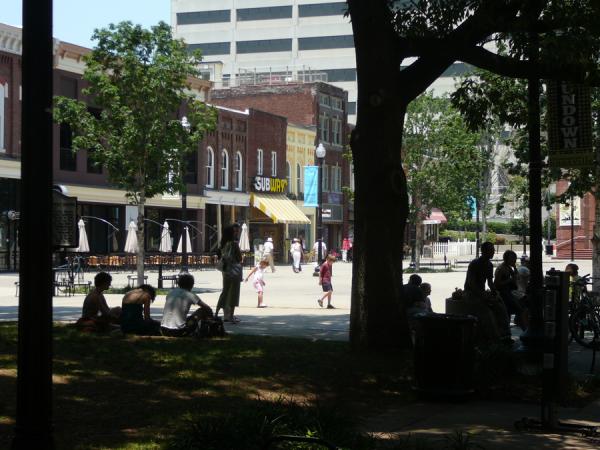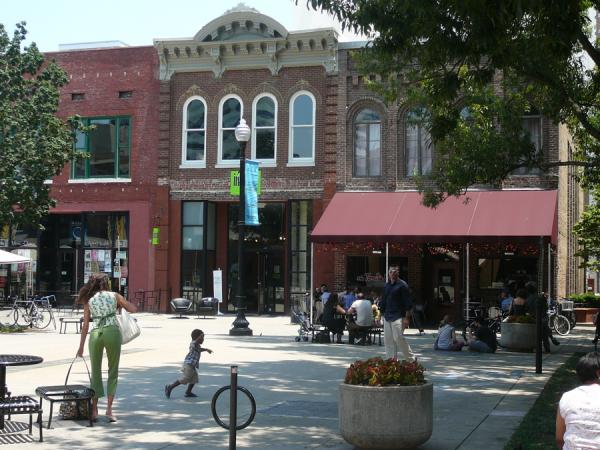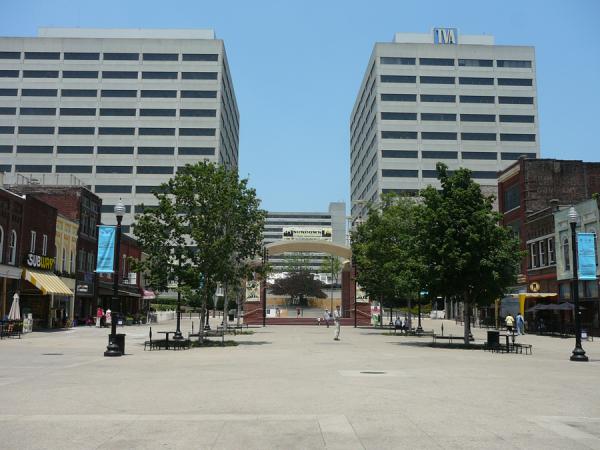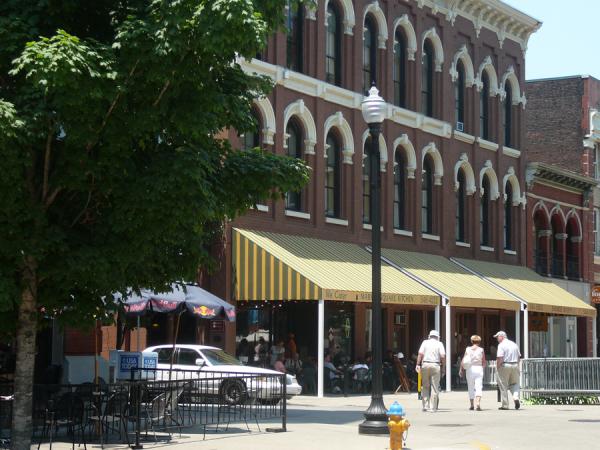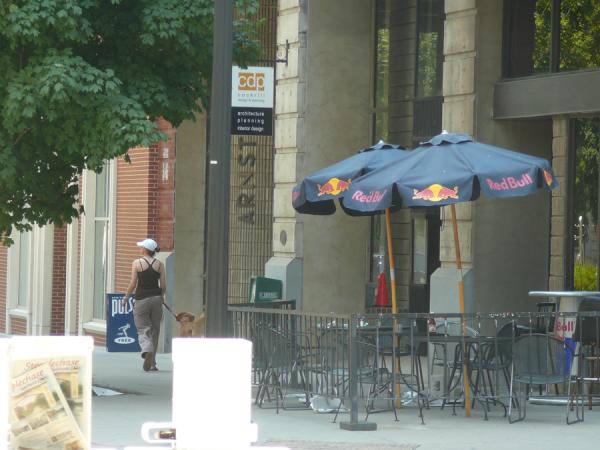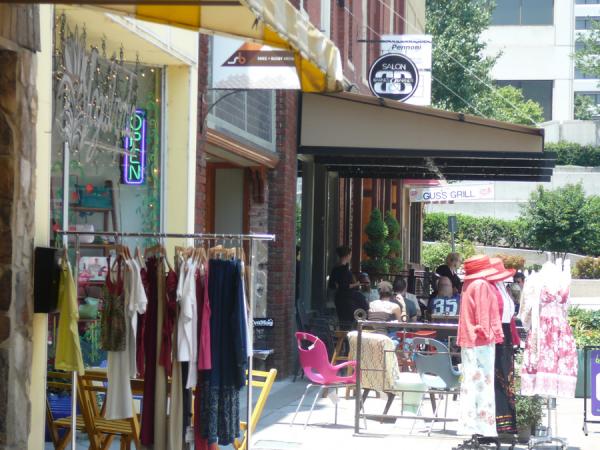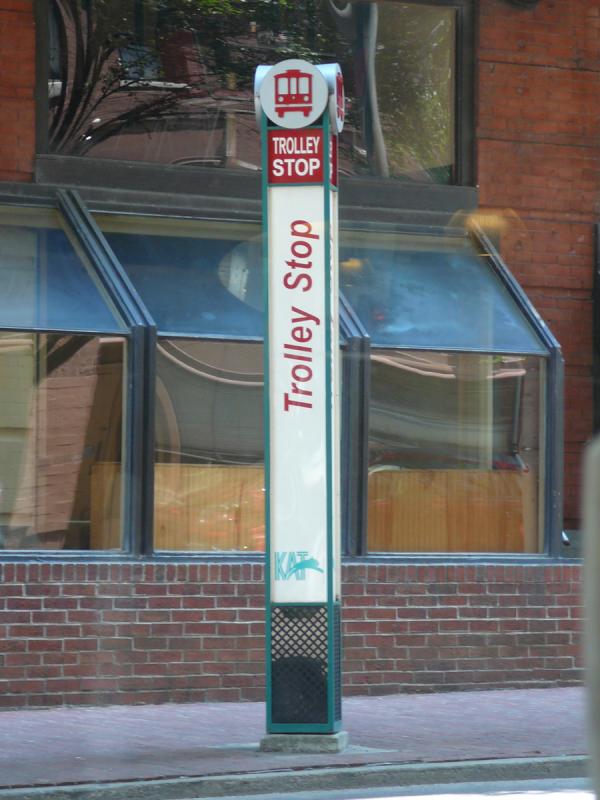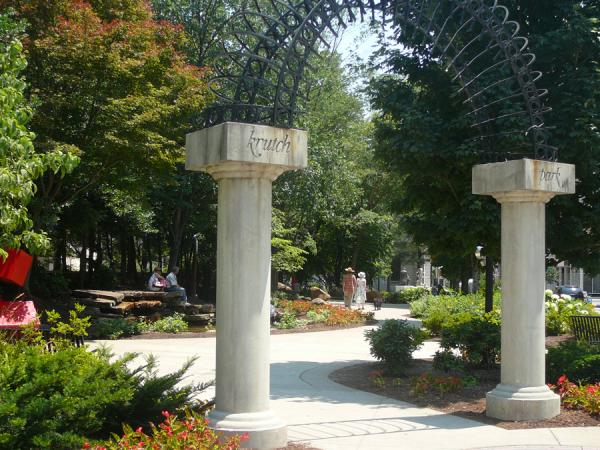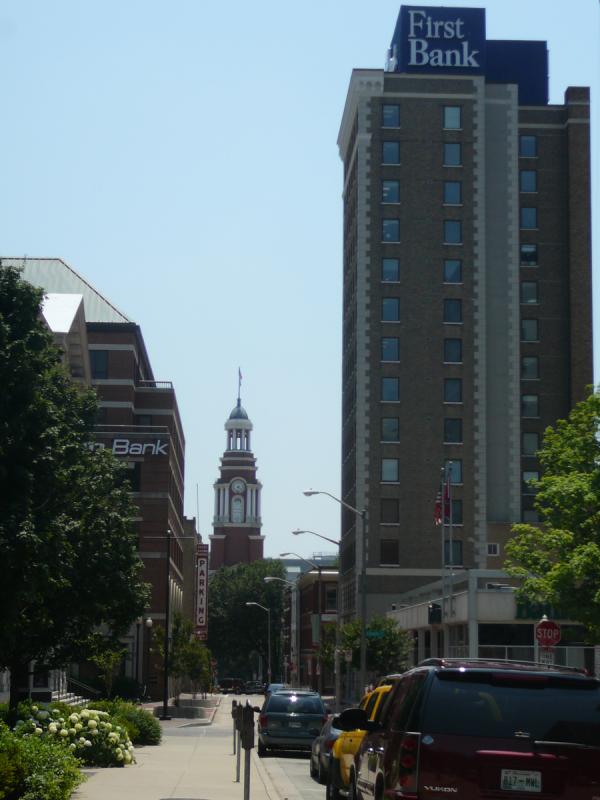 Old City
Old City is also known as the Jackson Avenue Warehouse District and is located on the outskirts of Downtown Knoxville.  Old City's structures are very similar to the abandoned structures located in the Springfield and Beaver Street Warehouse Districts. 
As the years past, the older brick warehouse buildings became obsolete and vacant.  Due to low land values and lease rates, and its close proximity to the core, it has been reborn as a district filled with bars, restaurants, loft apartments and offices.  Nevertheless, despite the revitalization, Old City still struggles with a noticeable presence of vagrants and panhandling.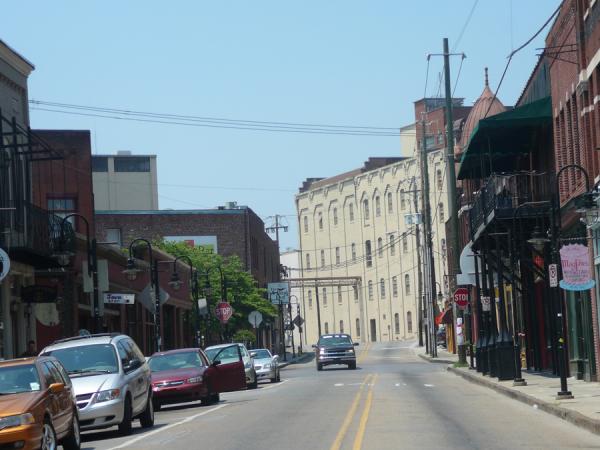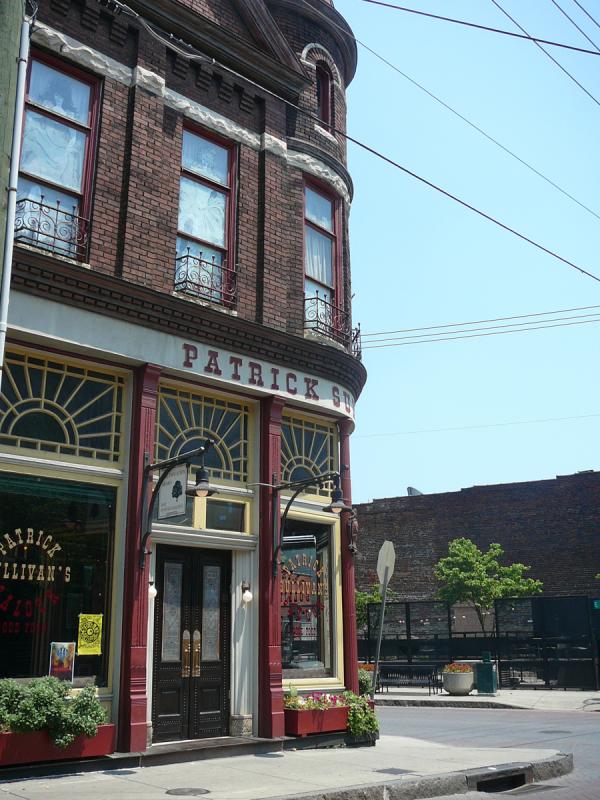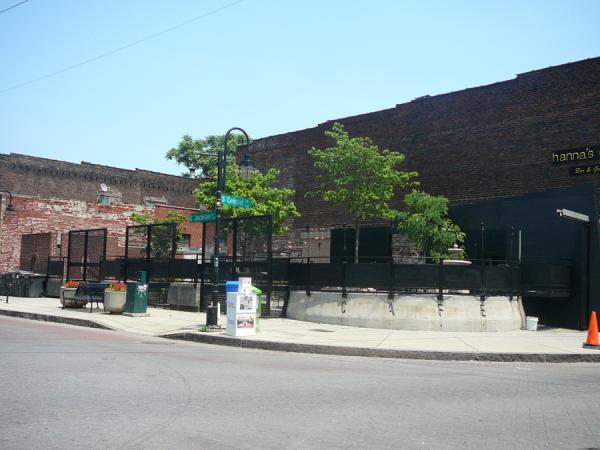 Gay Street developed as downtown's main street during its heyday.  As a part of Knoxville's revitalization efforts, the community has worked to restore its prominence as a theater district in the heart of the core. 
Today, the revived Tennessee and Bijoy Theatre's are the cornerstones to this effort, along with Gay Street's most recent addition, the new Regal Cinemas Riviera Stadium 8, which opened in August 2007.  With approximately 2,000 seats, patrons can enjoy free parking with validation anytime at the State Street Parking Garage, which is also free after 6pm on weeknights and at all times on weekends.  These anchors allow for the restoration of adjacent buildings into lofts, offices, restaurants and art galleries.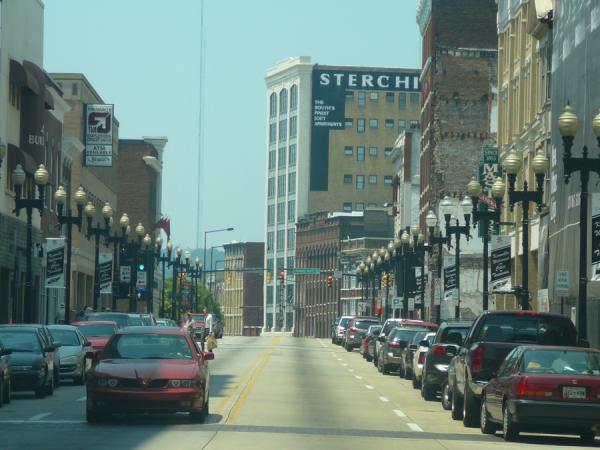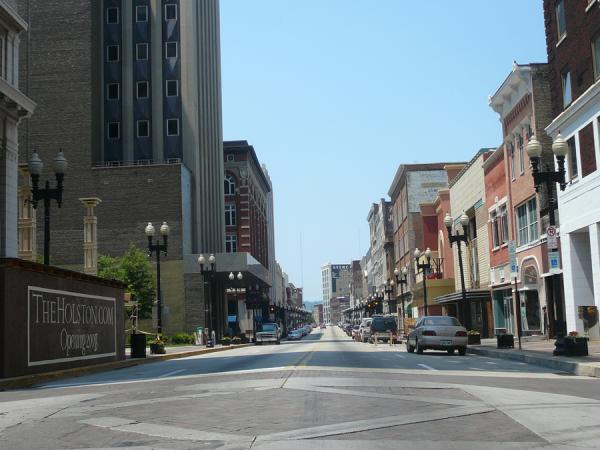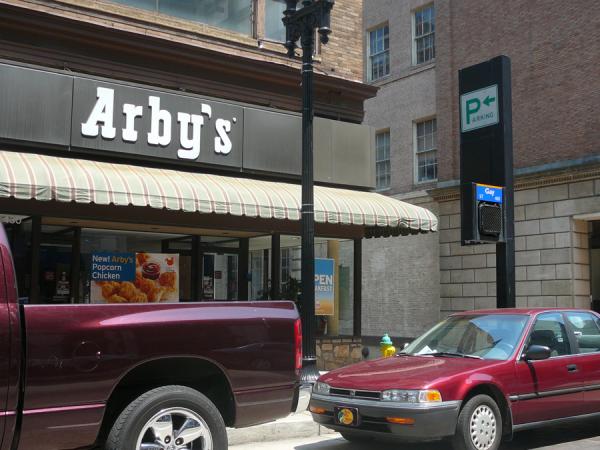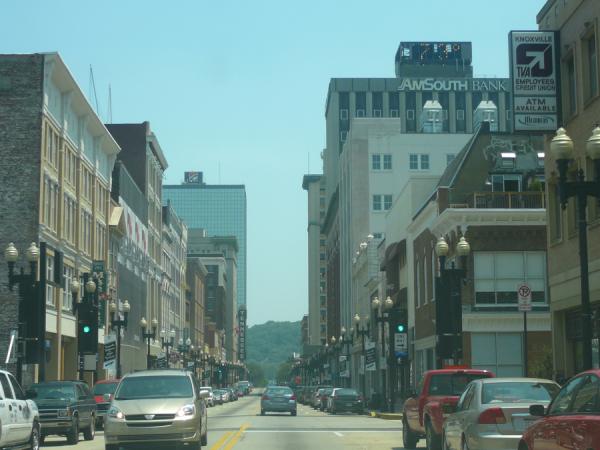 The Riverfront
The Volunteer Landing is a one mile promenade lined with waterfalls, historical markets and restaurants.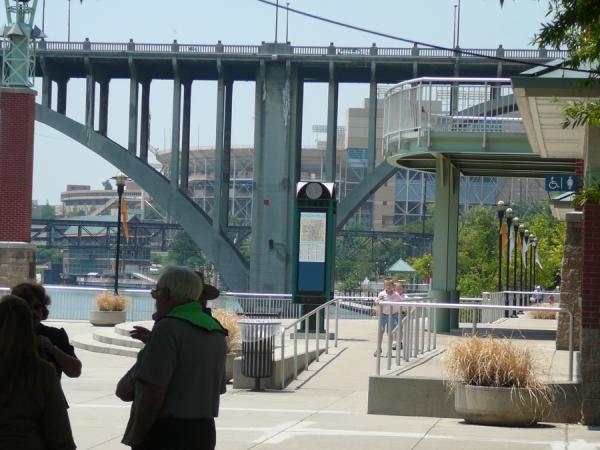 What can we take from Knoxville?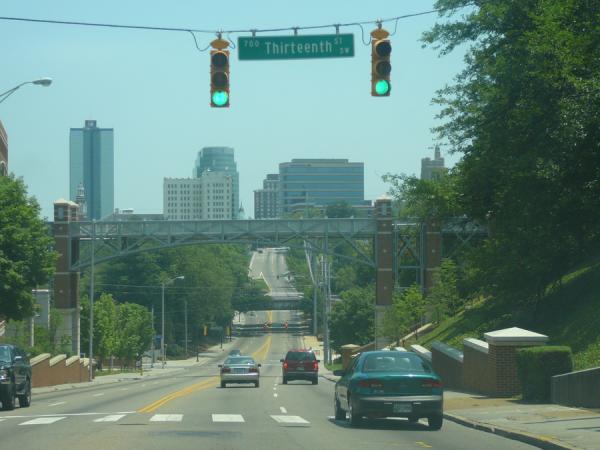 What's happening in Knoxville isn't anything extreme.  There's no plan for anything like rail, 70 story skyscrapers, or an urban mall to come downtown.  Although the University of Tennessee is a mile south of the central business district, the redevelopment of downtown has more to do with connectivity, then college students. 
Looking from the outside, downtown's major nodes all happen to be centered around some sort of anchor that brings a continuous flow of people into the immediate area, creating an environment for supporting uses like restaurants and retail shops to open, further enhancing that compact spot as the place to be.
Furthermore, these images also show a downtown in a sprawling city that hasn't seen the majority of its historic building stock ripped to shreds because of short sightedness.  The same style of buildings that have been labeled locally as blight are major contributing factors to this city's renaissance.