Amtrak's Auto Train: A Daily Visitor
October 15, 2007
27 comments
Print Article
Few people realize that Jacksonville briefly hosts the longest passenger train in the world, twice a day, 365 days a year. The Auto Train is considered America's most unique passenger train operation for many reasons.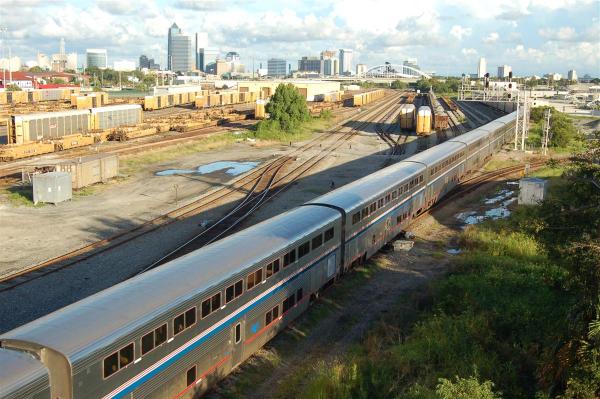 History of the Auto Train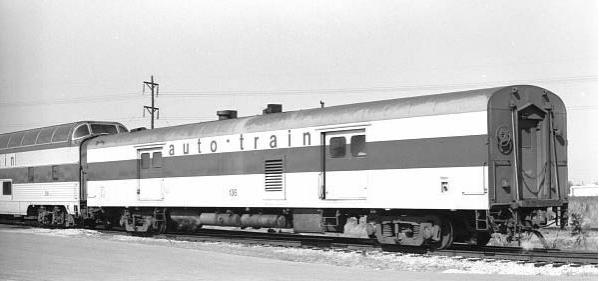 The Auto-Train Corporation began a unique transportation experiment on December 6, 1971, when AT-1 departed Lorton, Va., for Sanford, Fl., with 15 cars of passenger and their automobiles. Passengers rode in luxury dome cars while their automobiles rode in special ex-CN autoracks. A Louisville, Ky., to Sanford segment was added May 24, 1974.
High crew costs, several spectacular accidents with the 58- to 64-car trains, and an unprofitable expansion to Louisville, Kentucky put the company into bankruptcy. Auto-Train Corporation was forced to end its services in late April, 1981.

Operating for almost 8 years, Auto-Train had developed a popular following, particularly among older travelers as it ferried passengers and their cars between Virginia and Florida. Two years later, Amtrak revived the concept and still operates its Auto Train between Lorton and Sanford.
Today's Auto Train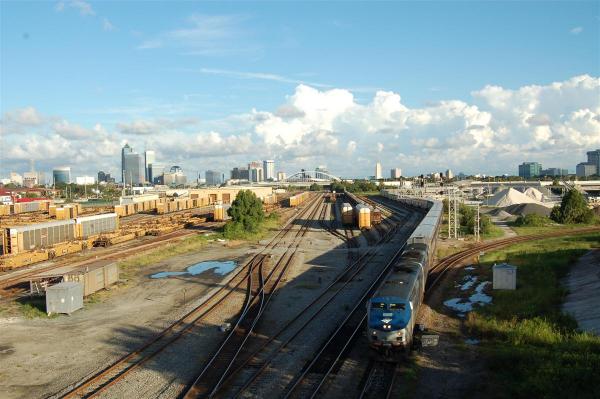 Today's Auto Train still runs its 855 mile trip between Sanford, FL and Lorton, VA, and it is fortunate enough to have all new equipment.
In current Amtrak operations, an Auto Train consist is normally made up of two General Electric P42 diesel-electric locomotives and forty or more railcars (passenger and autorack), for a total length of a half mile or more. A typical train will have 5 sleepers, a diner and lounge for sleeper passengers, 5 coaches, and 2 diners and a lounge for coach passengers.
Not only is this train much longer than any other Amtrak train, it is the only train on the east coast to use bi-level Superliner equipment. All other Eastern Seaboard trains use single level Amfleet coaches, which are over 30 years old. 
In order to run daily service in both directions, two train-sets must be used. They depart their origin at approximately 4pm, passing each other in the middle of the night in the Carolinas, and arriving at their destination at 8am.

Finances
In fiscal year 2006, Amtrak's Auto Train carried about 207,444 passengers, including 87,802 sleeper passengers. The train is notable, especially within the Amtrak system, for the high quality of its equipment and of its customer service. The train grossed $49,351,664 in ticket revenue in Fiscal Year 2006, making it Amtrak's highest grossing single train. With total expenses of $62.1 million, it is Amtrak's best-paying long distance train in terms of income in comparison with operating expenses.
The Auto Train heading north through Jacksonville, running parallel to Roosevelt Blvd.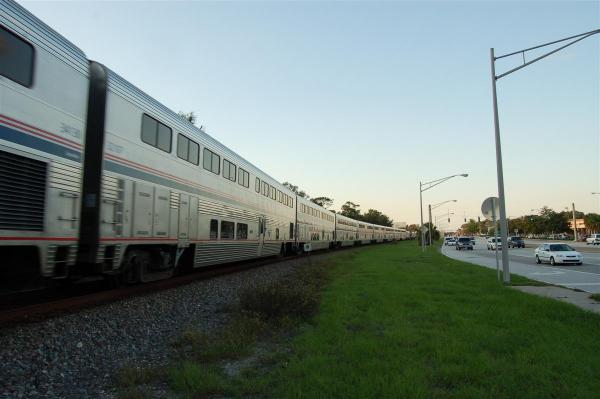 The auto carriers bring up the rear of the train. Passengers must bring a vehicle with them to ride on this train. Motorcycles, SUV's, and cars can all be accommodated.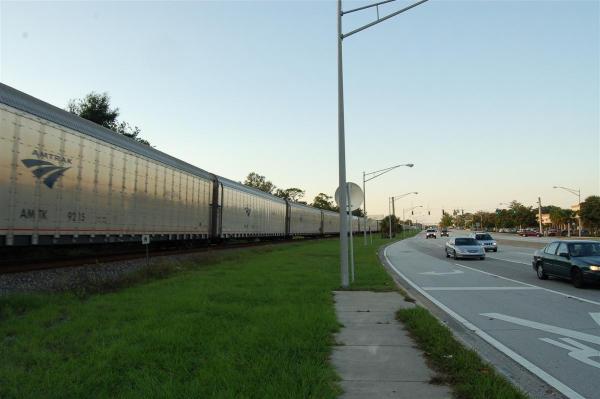 Rounding a curve gives passengers on board a great view of the train, yet there is no end in sight. 
In the late 1990's, Amtrak began replacing its aging Auto Train equipment. Locomotives were replaced first, followed by the sleepers and then the coaches. Only within the last few years were the auto carriers finally replaced, completing the trains full replacement.
Amtrak's Auto Train - 1990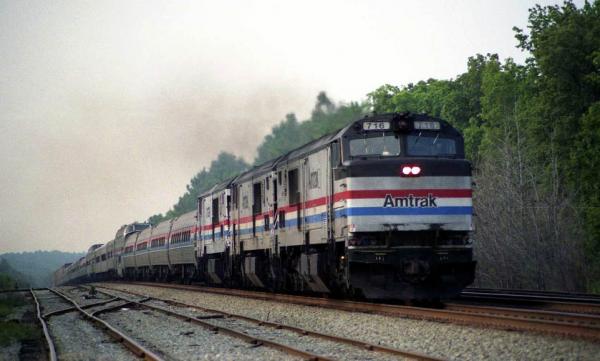 Amtrak's Auto Train - 2007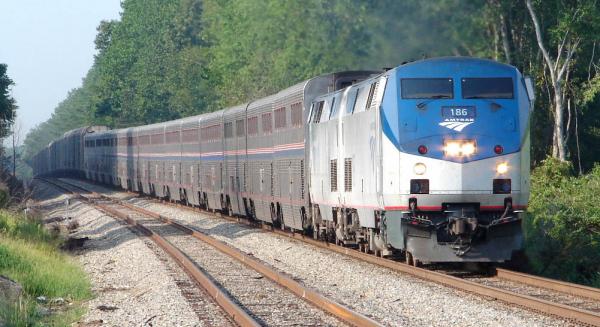 For more information, visit Amtrak's website.