Distinguish Jacksonville: Jacksonville Farmer's Market
June 28, 2007
2 comments
Print Article
The Jacksonville Farmer's Market relocated to new facilities adjacent to its previous site in February 2007. This is Metro Jacksonville's first photo tour of the market with everything in full swing.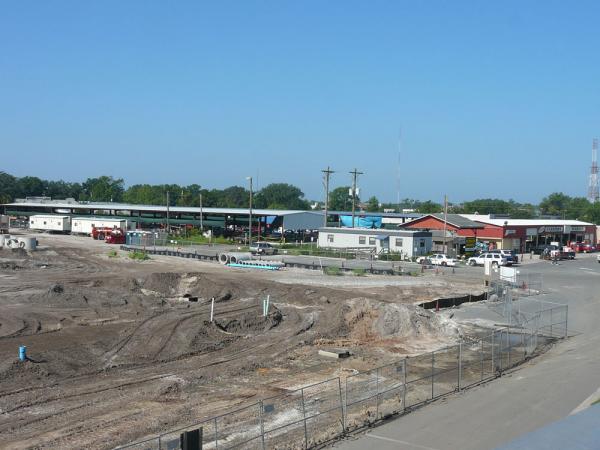 From the Beaver Street Viaduct, we can see the new farmer's market in the background, while the old site has been demolished to make way for a new frozen food processing plant.
1. Front Parking Lot
The market's front parking lot is used by trucks and short term vendors.
2. Enclosed Shed
The main building is housed in a warehouse that previously existed on site.  Here you'll find permanent vendors, public bathrooms, and a hot dog vendor.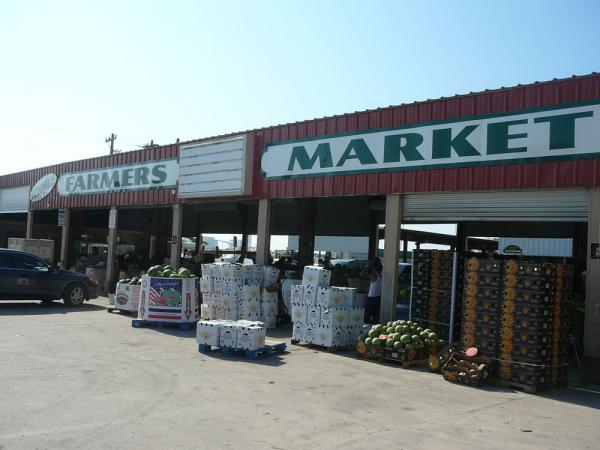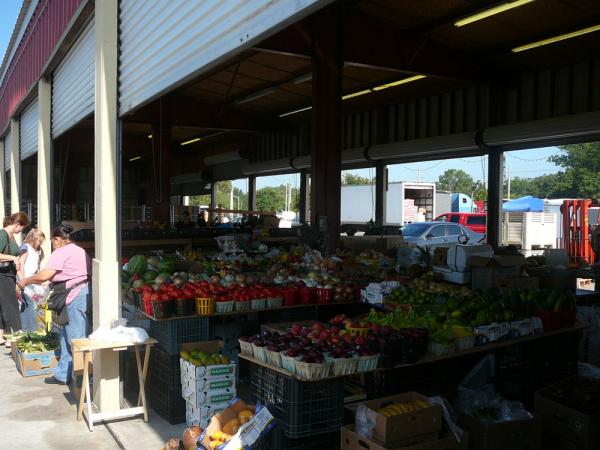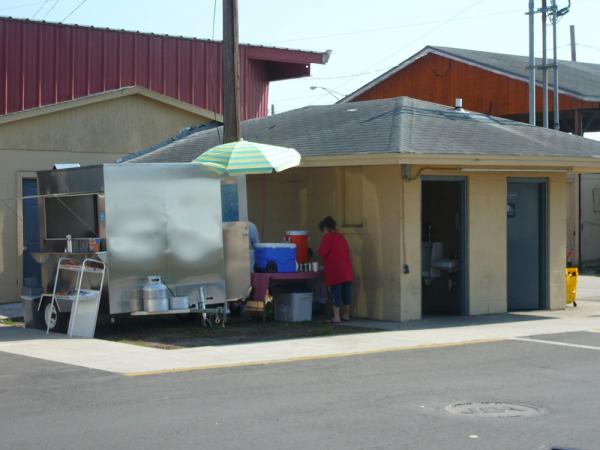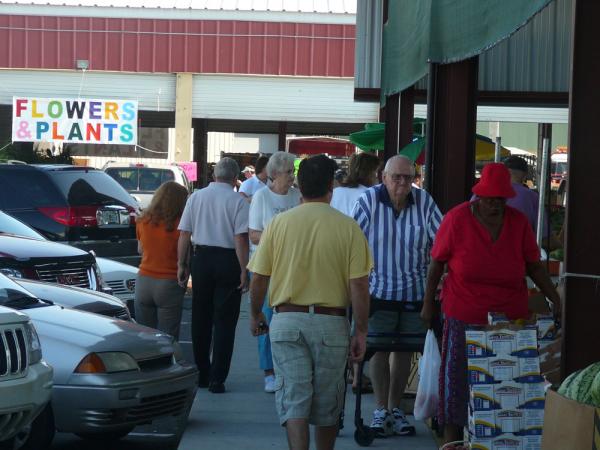 3. West Shed 
This outdoor shed is the largest of the market's three structures.  As of Saturday (June 23, 2007), it was filled to capacity.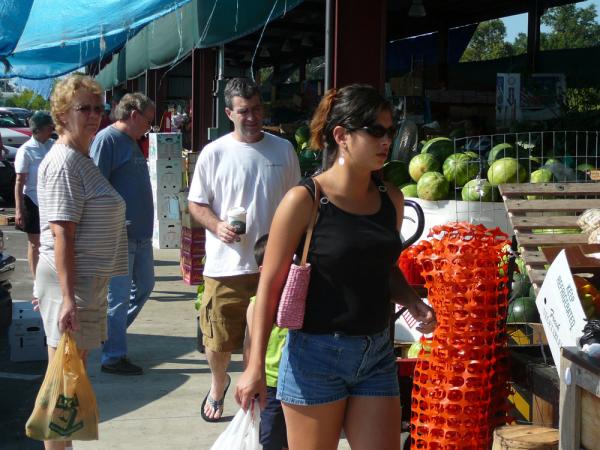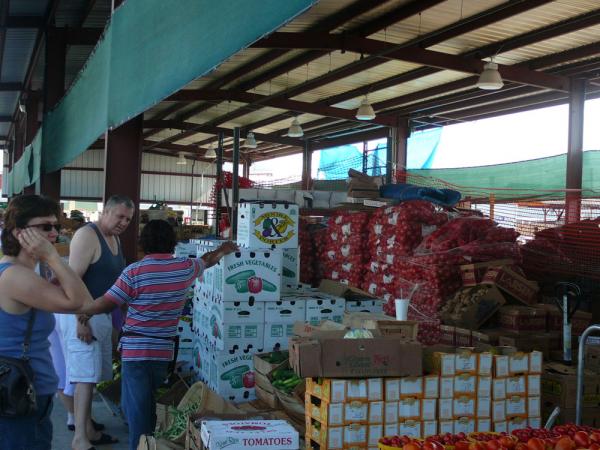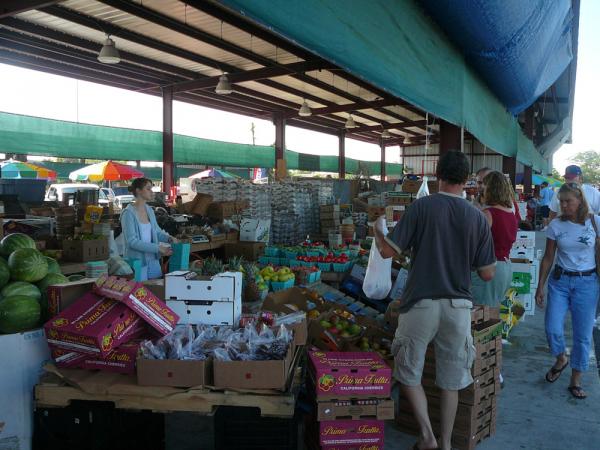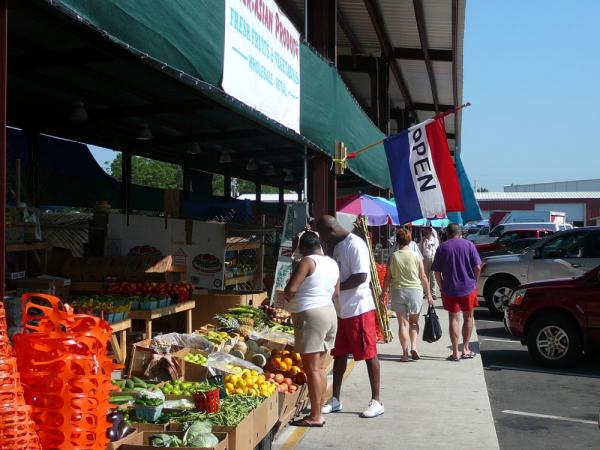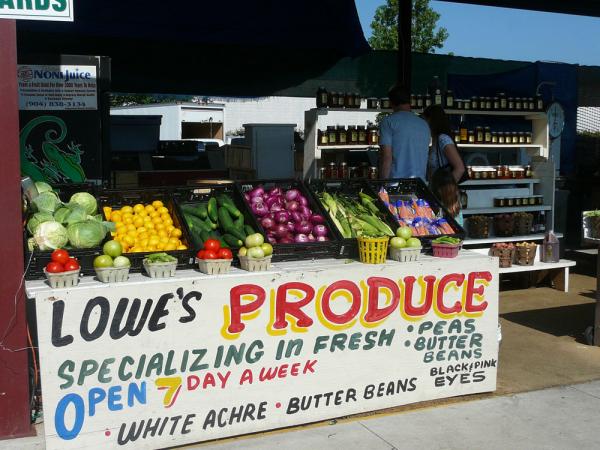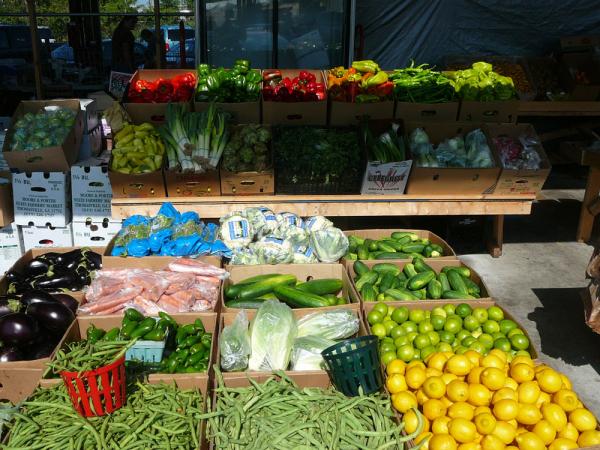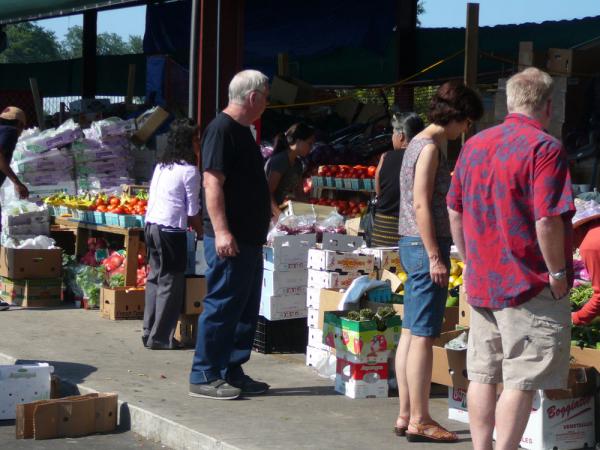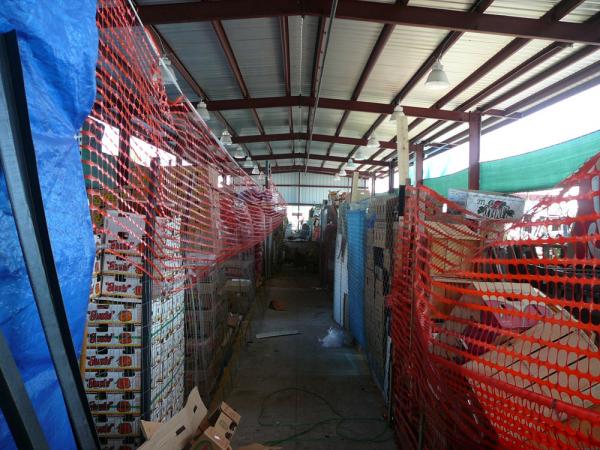 Unlike the old set up, the new shed is designed to allow for vendors to move goods without interacting with the general public.
4. East Shed 
The East shed is the final piece of the new market.  It was the only facility on the old market grounds that was taken down and reassembled at the new site.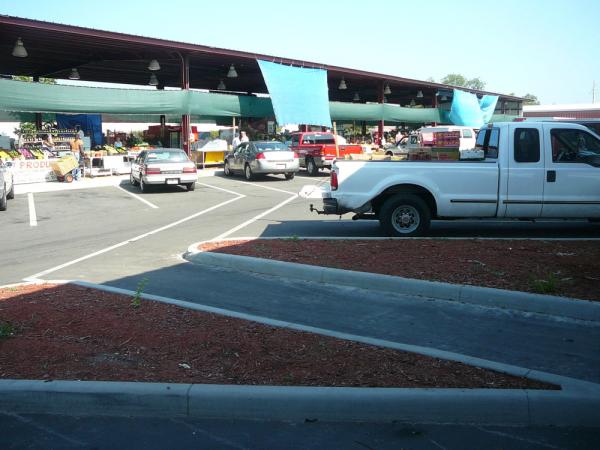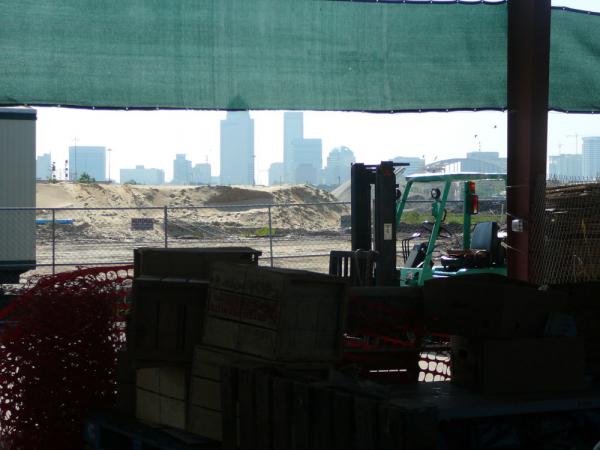 5. Beaver Street Viaduct
A trip to the the market provides one of the best views of the downtown skyline from a rare angle that combines the North & Southbank's highrises into a single view.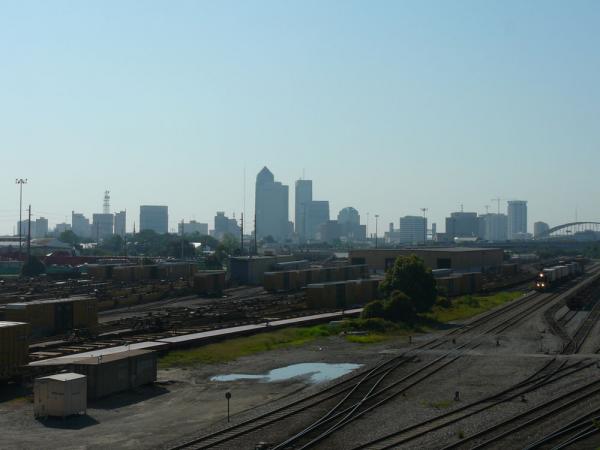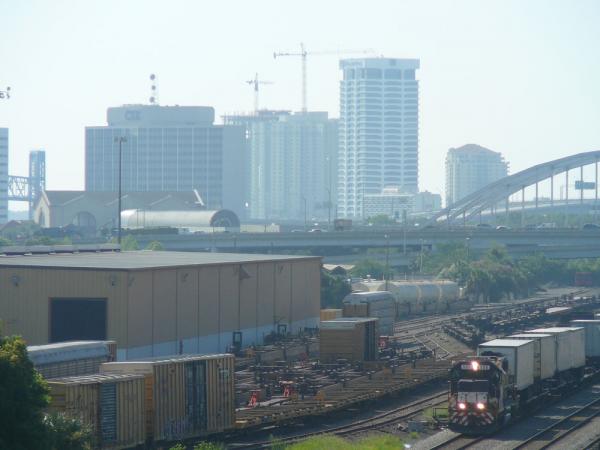 From this view, the Peninsula looks ready to overtake the Strand in height anyday now.
5. The Future
This old Pic N Save store, next door to the site, offers an interesting opportunity for the market's activities to include other local products such as seafood and meat.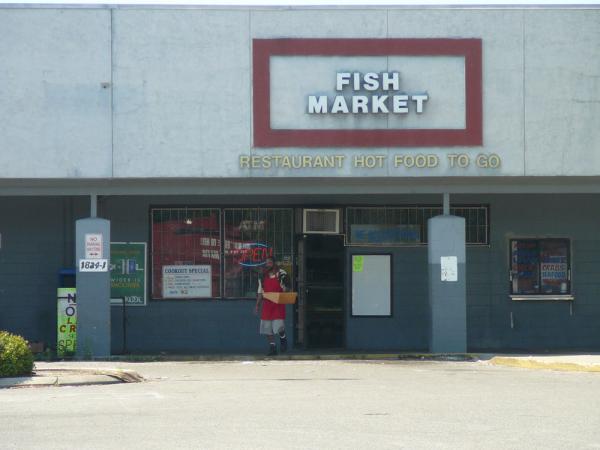 Red represents an existing downtown trolley bus loop.  It seems like it would be beneficial to extend this route along Beaver (purple line) to connect with the farmer's market, instead of staying directly on Myrtle Avenue.
While we still believe the market would have been better off being closer to the urban core, our hope is that it still finds a way to integrate and expand with its surroundings.  In other words, let's work to make this place a major local destination with better promotion and even tying it in with downtown, via the downtown trolleys' Mrytle Avenue route.
The Jacksonville Farmer's Market is located at 1780 West Beaver Street and provides a forum in which customers can buy directly from over 200 farmers and year-round vendors seven days a week.  For more information: