"The Library"
December 6, 2007
39 comments
Print Article
One of the city's most public buildings is being readied for its re-emergence as a new mixed-used center. Developers believe construction could begin as early as February 2008.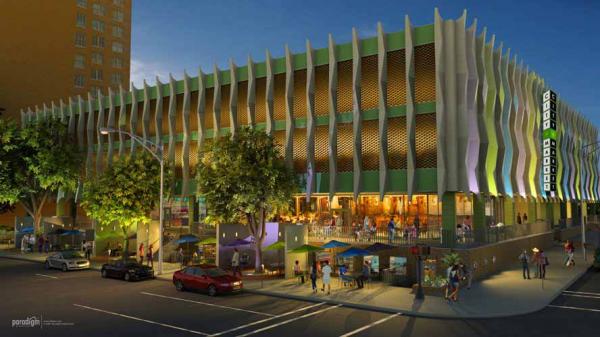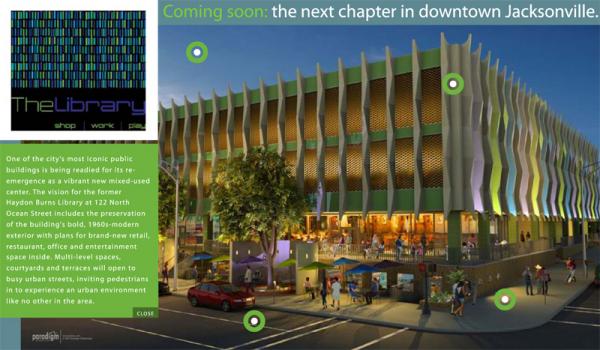 The Library Floor Plans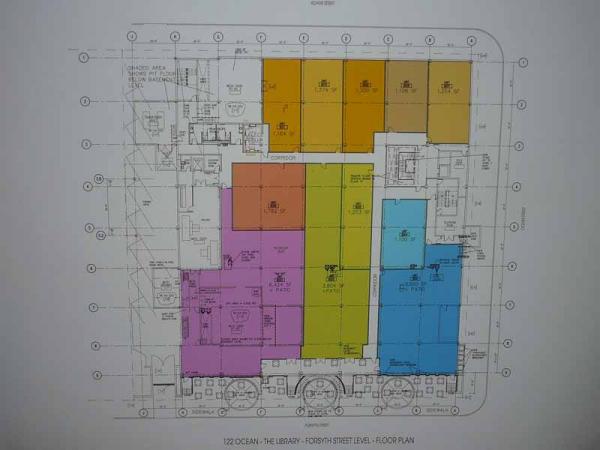 The basement will be converted into retail/restaurant space.  The portion of the building facing Forsyth Street at street level will be converted into a series of outdoor seating areas and glass storefronts.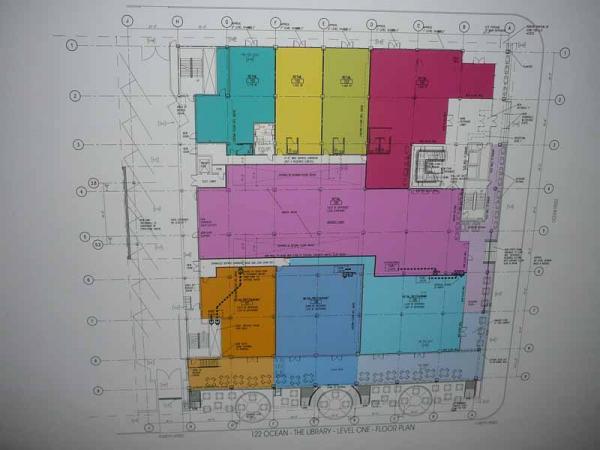 The existing "ground" level of the building will be configured to house the urban grocery store and additional retail space facing Forsyth and Adams Streets.  As a part of the building's reconfiguration a large covered outdoor seating area will wrap the retail spaces along Forsyth and Ocean Streets.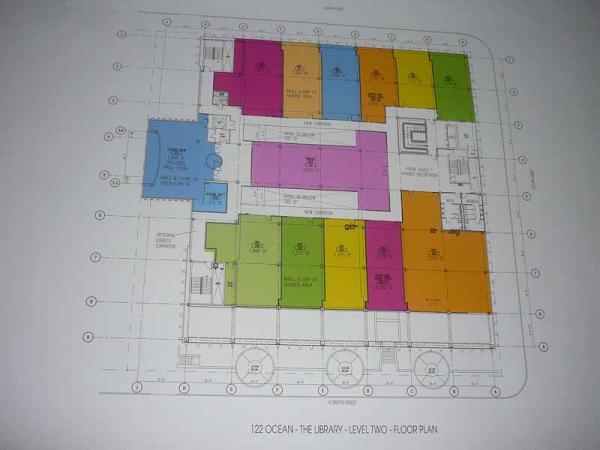 Level two will feature a 200 seat auditorium and office space.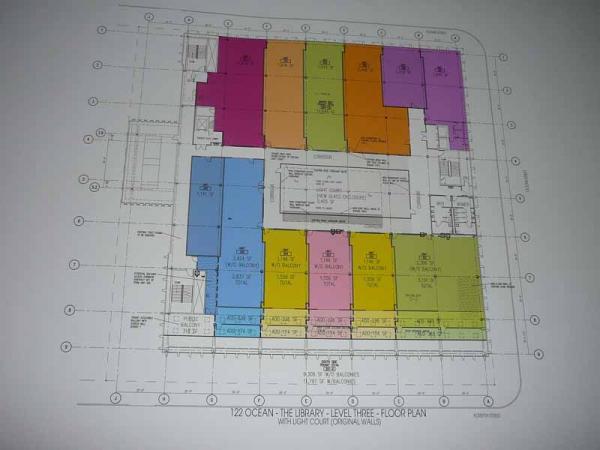 Level three will feature office space.
City Market
The long awaited City Market specialty grocery market will serve as the central anchor for The Library.  The market's main entrance will replace the blank wall facing Ocean Street.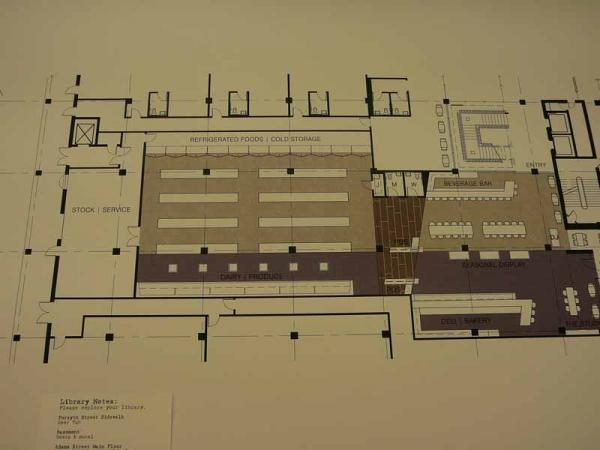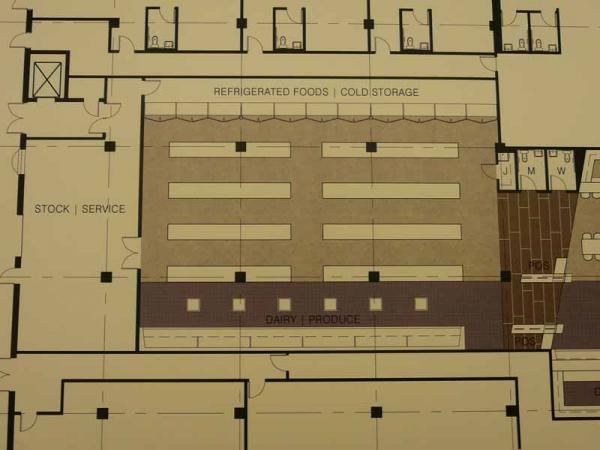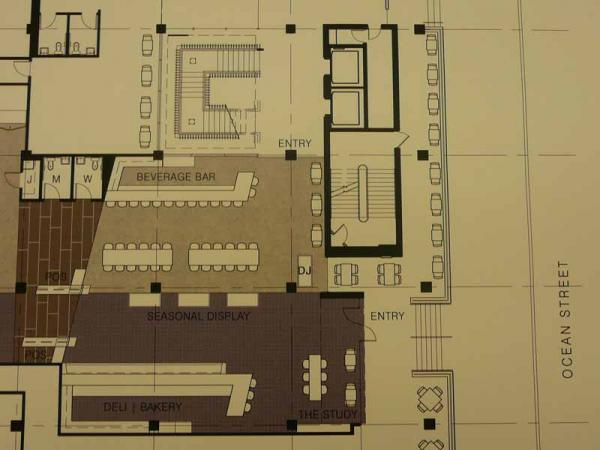 City Market has been designed to serve a dual purpose.  When the grocery store shuts down at night, the Deli/Bakery and Beverage Bar will be set up to remain open as an additional downtown eatery late at night.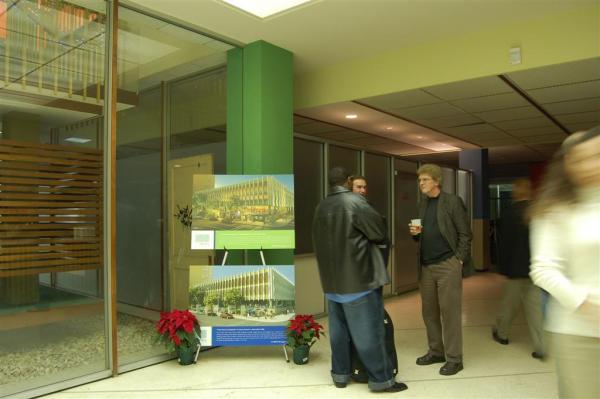 For more information contact: www.thelibraryjax.com