The James E. Merrill Residence
December 18, 2007
1 comment
Print Article
The Merrill residence is the largest and most architecturally interesting of the nineteenth-century houses remaining in East Jacksonville.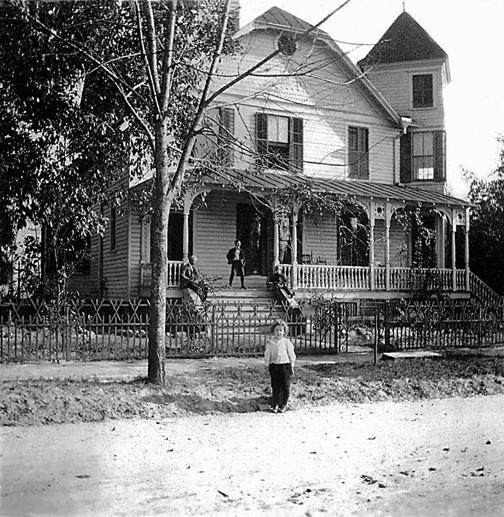 Brief History - text from www.jaxhistory.com
In about 1875 James E. Merrill started a small iron works in Jacksonville after learning the black-smithing trade from his father.  Known as the Merrill-Stevens Engineering Co. by the late 1880's, the iron works became one of the largest shipbuilding companies in the South. In 1886 Merrill built this house at 229 Lafayette Street, just a short walk from his iron works on East Bay Street. It exemplifies the Queen Anne style, with a square tower on the southwest corner and an elaborate vergeboard in the north gable. The porch posts, brackets, and spindles reflect the Eastlake style. 
In recent years it suffered lamentable deterioration.  The Jacksonville Historical Society, in cooperation with the Mayor's office of the City of Jacksonville, undertook the saving of this house in 2000. The building was moved to 311 A. Philip Randolph Blvd. next to Old St. Andrews Church, where its restoration was begun.  In March 2002, the Merrill House was moved again, to be better situated further from the construction of the new baseball stadium. Its new location is one block to the north.
With the completion of the renovation in December, 2005, it serves as an annex to the Jacksonville Historical Society's headquarters and as a house museum celebrating the American Victorian period in Jacksonville.

http://www.jaxhistory.com/Merrill-House.htm
Merrill Residence Photo Tour