A Sneak Peek: Brick Coffeehouse
December 25, 2007
3 comments
Print Article
Merry Christmas Jacksonville, a new coffeehouse is taking shape downtown on Adams Street.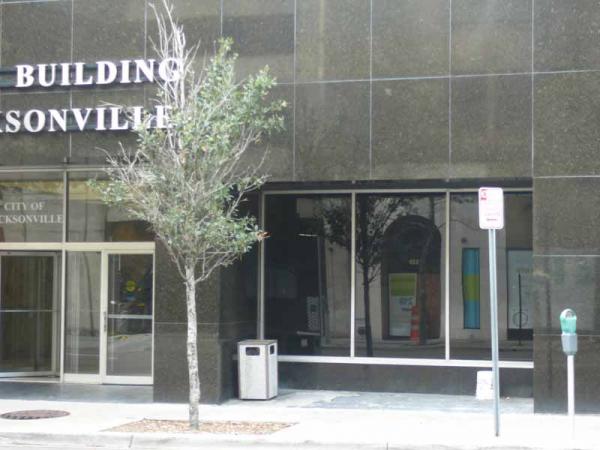 When complete, the Brick Coffeehouse will be located on Adams Street, at the base of the city owned Ed Ball Building.  The interior layout suggests that a new exterior storefront entrance will replace this glass facade.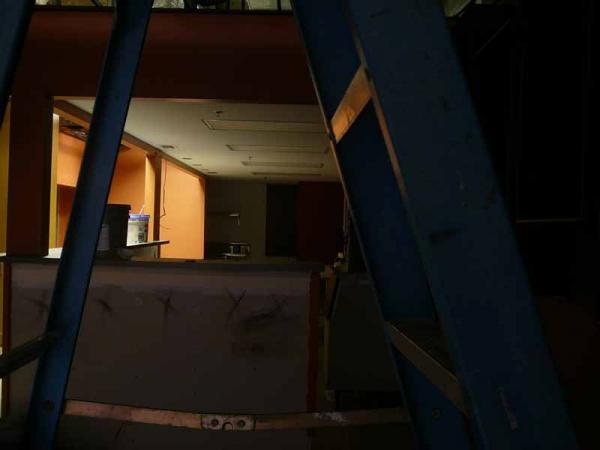 This appears to be the prep area for the 1,000 square foot coffeehouse.
The City of Jacksonville has purchased the Ed Ball building and is moving several city departments into the building. The Housing and Neighborhoods Department, the Information Technology Department and the Public Works Department have moved into the building.