Jacksonville's Historic Ballpark: Durkee Field
August 31, 2007
17 comments
Print Article
Long before the Baseball Grounds of Jacksonville or Wolfson Park, J.P. Small Memorial Stadium was the home of Jacksonville's professional baseball community. Amazingly, it's still standing today.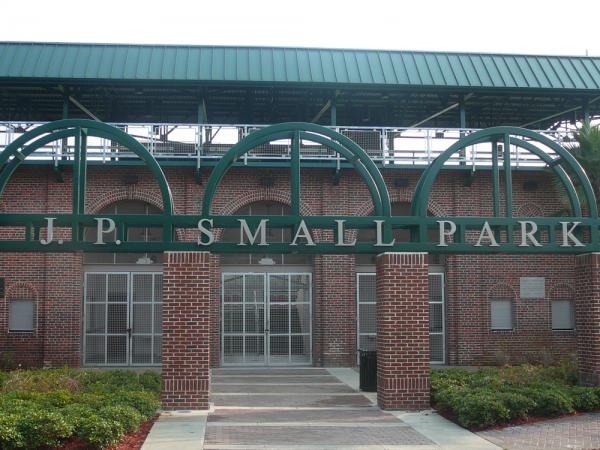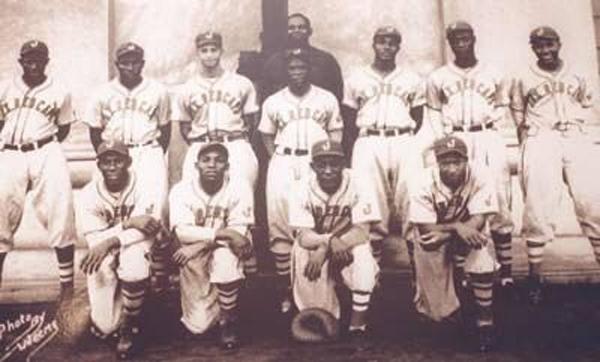 Once called Durkee Field, this ballpark served as the home of the Negro League's Jacksonville Red Caps.  The Red Caps joined the Negro American League in 1938 and played in this ballpark before relocating to Cleveland.   Baseball legends who played here over the years include Babe Ruth, Lou Gehrig, and Henry Aaron.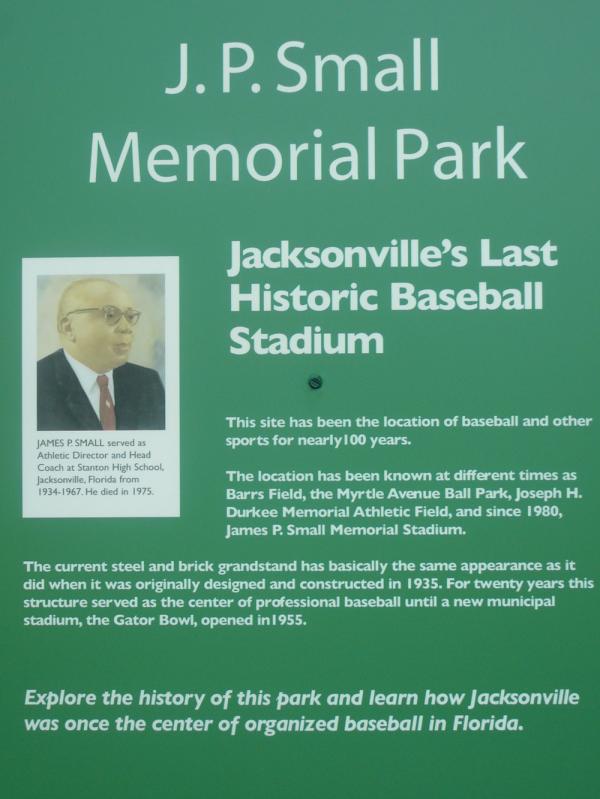 Baseball's beginnings here trace back to 1911.  This was the year when Dr. Jay Durkee donated the site to Jacksonville Baseball Association Presidents, Amander Barrs, who converted it into a recreational field.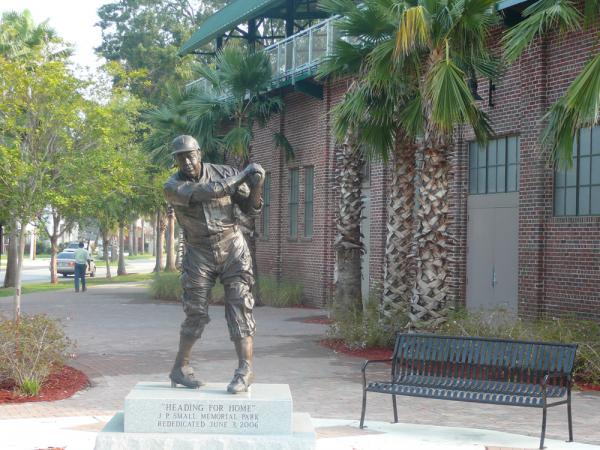 Some of the first teams to play here include the Jacksonville Tars and the Jacksonville Athletics, a team on which James Weldon Johnson played.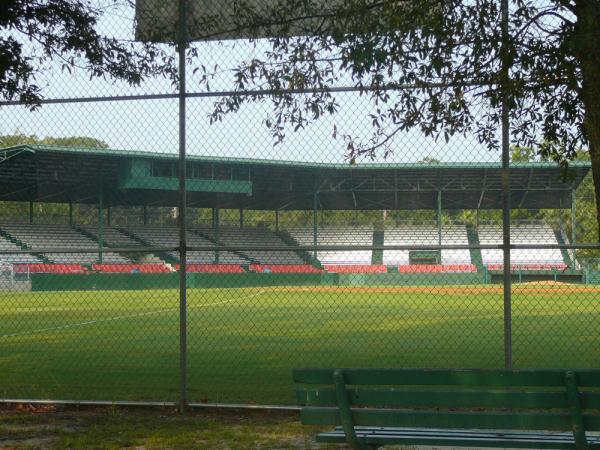 During this era, major league teams such as the New York Giants and Brooklyn Dodgers also played a few games here.  In 1936, after the original stadium was destroyed by a fire, the current structure was constructed.  It was built much larger than the original to partially help separate the races during the era of segregation.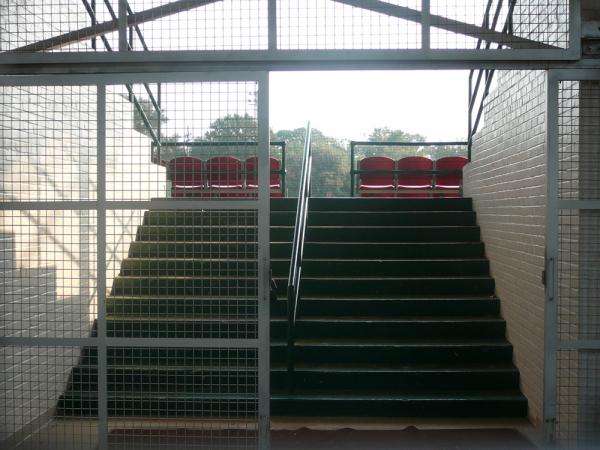 The main entrance into the historic brick and steel grandstand.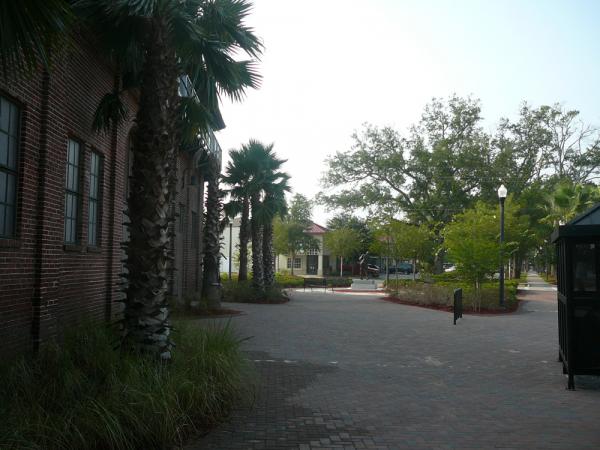 Within the last few years, the City of Jacksonville has created a pocket park at the ballpark's main gate facing Myrtle Avenue.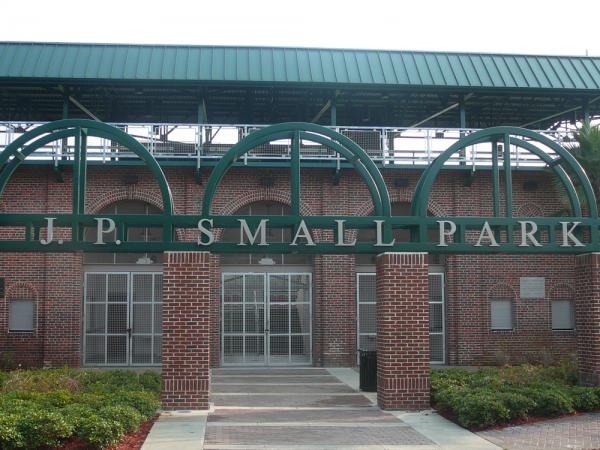 For those wanting to see a piece of history in person, this facility is located on the corner of 8th Street and Myrtle Avenue in Durkeeville, just west of Interstate 95 and Shands Jacksonville.