Everbank Plaza's pocket park
August 11, 2007
6 comments
Print Article
Find out why the JEDC wants the fire station gone and why this pocket park works.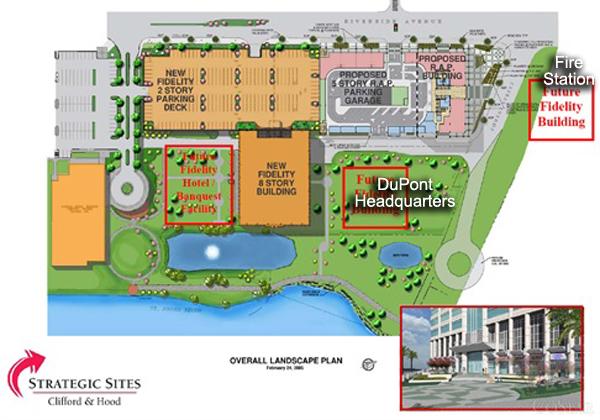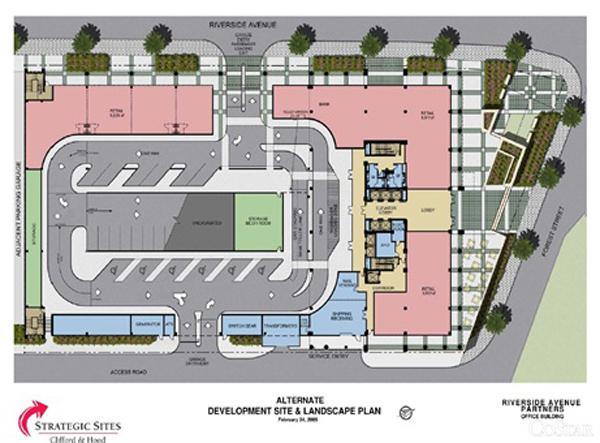 This illustration captures the street level floor plan for Everbank Plaza.  Street level retail is shaded in pink.  The pocket park will be located at the corner of Riverside Avenue and Forest Street.  Unlike, the city's recently constructed pocket park on Main, this one makes sense and will see decent pedestrian traffic because the tower's main entrance and retail storefronts open up onto it. 
Goodbye Riverside Avenue Fire Station?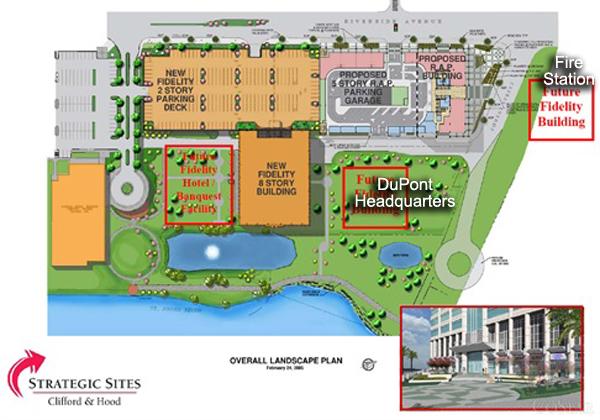 Fidelity's master plan explains why the JEDC wants to tear down the Riverside Avenue Fire Station.  According to the master plan, Fidelity, at some point in the future, would like to construct and additional building on that site.