Mayor Peyton's "Smaller Ideas"
April 15, 2006
0 comments
Print Article
Is it just me or does Mayor Peyton's "Big Ideas" proposal seem to be shrinking into a "Smaller and smaller ideas" plan? Let's follow the evolution of the "Big Ideas" together.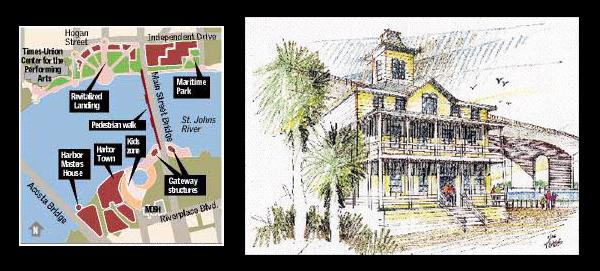 When the Big Ideas were first announced (leaked, the Mayor says), the Mayor's new downtown initiatives seemed to be plastered over every print, radio and TV news outlet in Jacksonville.

And Peyton and his dream team quickly went into overdrive to force feed the Jacksonville masses on a healthy diet of Big Ideas.

It started when the Mayor's office personally invited over 150 friends and Jacksonville business leaders to two meetings in one week back in late February.

At these meetings he, Mike Saylor (City Planning Director) and Ron Barton gave a dog and pony show to highlight the Big Ideas.

And, within two weeks, there was an internal email among the Mayor's staff that referred to Peyton's upcoming "stumping schedule" over the following several weeks, at which Saylor and Barton were also to be present for show and tell (but not so much listening if the first two meetings were any indication).