Federal Courthouse gets a bath
August 22, 2007
3 comments
Print Article
We're waiting for the neighbor to rise next door, but after a recent bath, the old federal courthouse is looking sqeaky clean.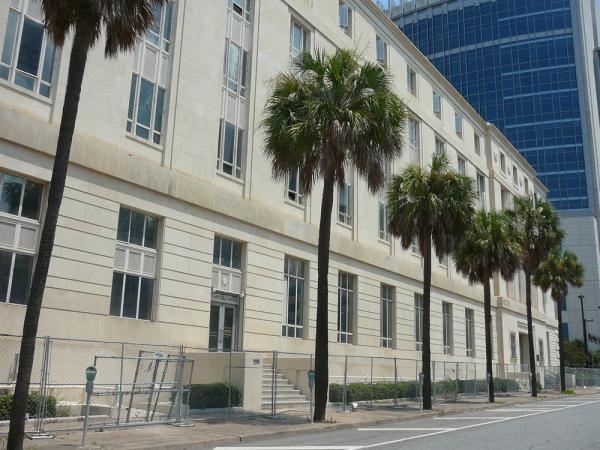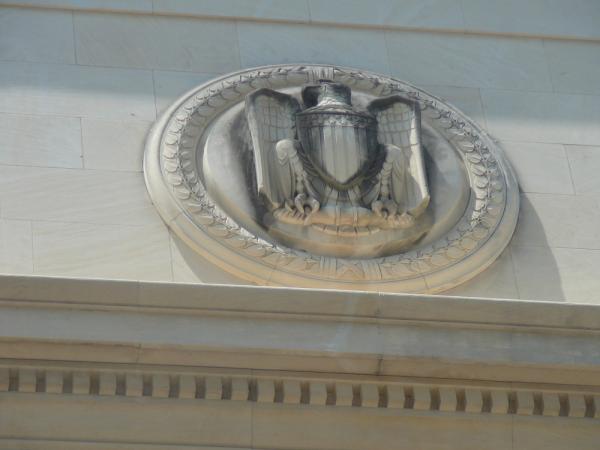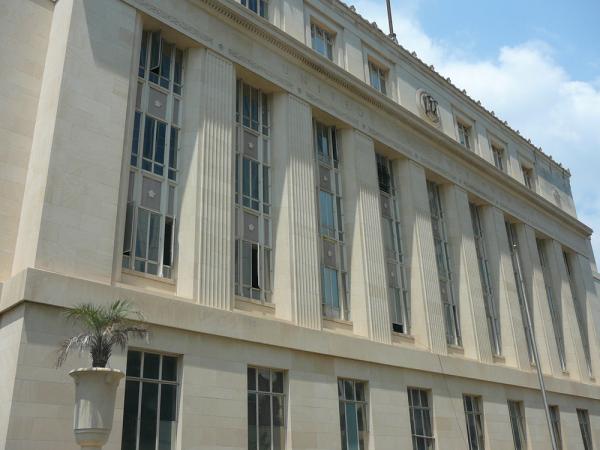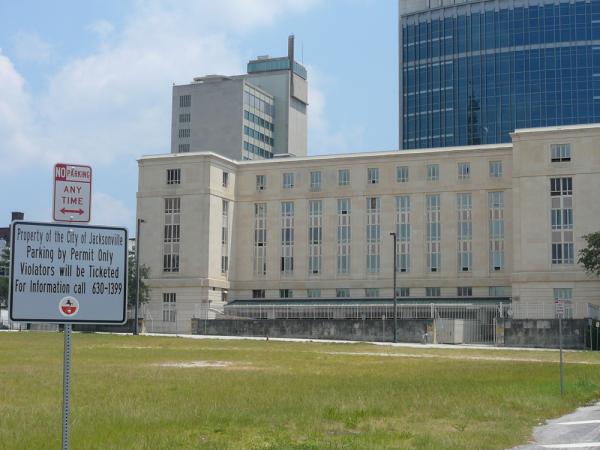 Notice the difference? While the building's facade as been cleaned, the wall facing Pearl Street has not.  By the way, is the city violating its own parking ordinance by allowing people to park on the unimproved grass lot, once known as the new courthouse site?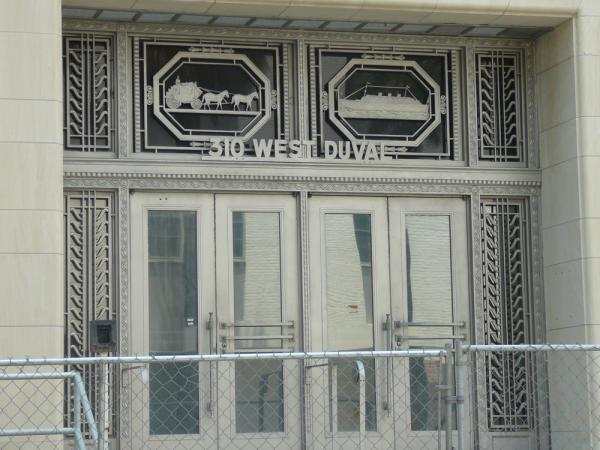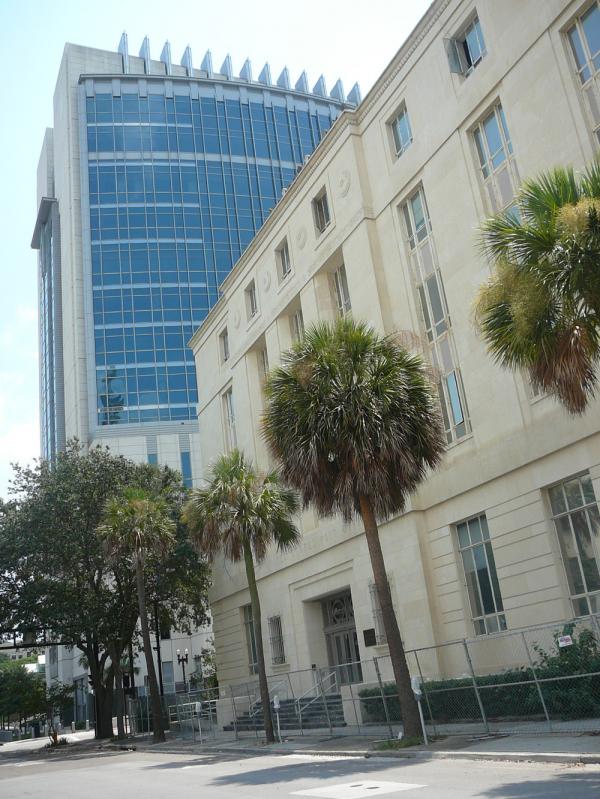 The old federal courthouse's pressure washing is the result of a $300,000 grant.  One day, the city eventually plans to incorporate the building and the nearby grass parking lots into the new county courthouse complex.