8 Noteworthy Chinese Restaurants of Jacksonville
Published May 10, 2016 in Dining & Nightlife - MetroJacksonville.com
Image from Ariane B.
Image from Ariane B.
Image from Fanny M.


Chef Chan Asian Cuisine

Chef Chan's Asian Cuisine is located at 9802 Baymeadows Road, #3. They offer all the familiar, authentic Chinese dishes. They also serve up roast duck, which seems to be a customer favorite. Their meals are fresh and the portions are extremely hearty. They offer lunch specials as well, all under $8.




Blue Bamboo Jacksonville

Blue Bamboo was founded by current head chef Dennis Chan in 2005. This restaurant, located at 3820 Southside Boulevard, offers a menu inspired by a fusion of Asian cuisine and southern comfort food-style dishes. Famous dishes at Blue Bamboo include "Dragon Whiskers," which are little fried zucchini bits, javin dusted lamb, and red curried shrimp and grits.

They are open for lunch during the week, and dinner Monday through Saturday. They also do "Dim Sum Sundays" once a month, where they offer a la carte roast pork buns, turnip cakes, shrimp dumplings, pineapple buns, and pot stickers.




Chan's Chinese Restaurant

Chan's Chinese Restaurant is located at 1036 Dunn Avenue, Suite 24. Chan's is a family owned restaurant. This restaurant's menu is extensive, and they serve up all the traditional Chinese dishes, known for coming in large portions at a great price. Signature dishes include moo goo gai pan and shrimp eggrolls. They also offer "a la carte" menu and lunch specials.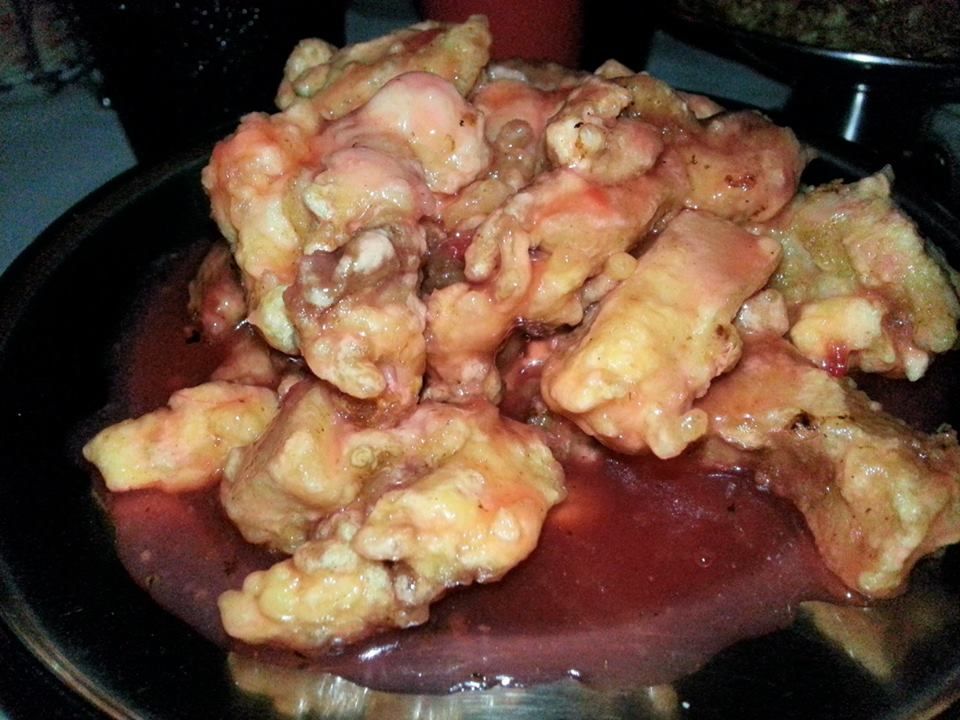 Chopstick Charley's

Located at 4424 Philips Highway, this place is serving up real, authentic Chinese food. While other Chinese places scattered across the city can sometimes serve up "fast-food" type dishes, this place makes "ma and pop"-style food. Most meals are reasonably priced and unreasonably oversized. They serve all the "classic" and "typical" dishes, like beef lo-mein and sweet and sour chicken. They hand-make and roll their eggrolls, too.

Chopstick Charley's on Hole in the Wall

Reader Review



Image from Mary L.

The Dim Sum Room

The Dim Sum Room is part of the Dancin' Dragon Restaurant and is located at 9041 Southside Boulevard. Dim Sum is the way Cantonese people socialize and conduct business. In any Chinatown around the World, there are Dim Sum restaurants where all menu items are served in mini steamer baskets, and small plates, sort of similar to "tapas." You order what you like and eat until you are full. This restaurant offers tons of different mini plates and dumplings, including fried taro and shark.


Jimmy Fu's


Image from Jill C.

Image from Janel B.

Jimmy Fu's is located at 9180 Merrill Road. They dish up traditional Chinese food as well as some traditional Thai dishes, too. Favorite dishes of theirs include yellow curry and the fried rice.


Image by Sharon S.
Image by Frederico L.

Image by Sharon S.

Peony Asian Bistro

Peony Asian Bistro is located at 10586 Old St Augustine Road. They serve up all the familiar Chinese favorites in an Asian bistro-style atmosphere, as well as many "specials" like salt and pepper squid, frog legs and Peking duck.



Image by Anish T.

Silver Star Chinese Restaurant

Silver Star is located at 5016 Blanding Boulevard. They have a very full menu of traditional Chinese food and a smaller, separate Dim Sum menu. Silver Star recently added a sushi bar, too. Their portions are massive, and they serve up favorites like sesame balls, lo mein, and pork buns. The staff is said to work hard to make the restaurant feel like home.


Article by Kristen Pickrell
This article can be found at:
https://www.metrojacksonville.com/article/2016-may-the-authentic-chinese-restaurants-of-jacksonville
Copyright MetroJacksonville.com