Updated Program to Repair Downtown
Say good-bye to Downtown Vision, Inc. and Downtown Investment Authority. Up the budget of the parks department to maintain urban parks. These are 12 not so hard ways to fix downtown, according to Metro Jacksonville's Stephen Dare.
Published July 3, 2014 in Neighborhoods - MetroJacksonville.com

1. Immediately discard one way streets and implement smart signaling for traffic lights.
This should not be happening.
2. Immediately establish ultra fast wifi spots throughout the downtown. Build tech components into the public landscape. Electrical outlets should be handy and port recharging strips ubiquitous.

It's time to say good bye.

3. Disband both DVI and the DIA.

Nothing against DVI or the DIA.

It just addresses the fact that once there is an 'institution' that is in charge of something, the City literally stops doing even basic maintenance or common sense administration, and abdicates all responsibility to small, generally overworked boards and staffs.

The result is that a prodigious amount of money goes through an institution that is fundamentally not scaled to be able to handle the immensity of the projects they are expected to accomplish.

And maybe this is just a function of aggregate problem solving. Once someone takes charge of something, all the rest of the chiefs take their braves elsewhere. What the Downtown needs is a functioning City Hall that is responsible for its success in all areas. It can't subsist on occasional pow wows when something has gone terribly wrong.


This building use to be a gas station.
4. Simplify Zoning to allow for ease of opening businesses and adaptive reuse for alternative living space.

5. Drop all parking requirements for new leases for two years. Instead require covered walkways for all new businesses according to a standardized set of designs.
6. Reconnect downtown to Brooklyn, Springfield, Sugar Hill, Eastside, Riverside and Durkeevile.

7. Immediately reopen the riverfront for passenger transport.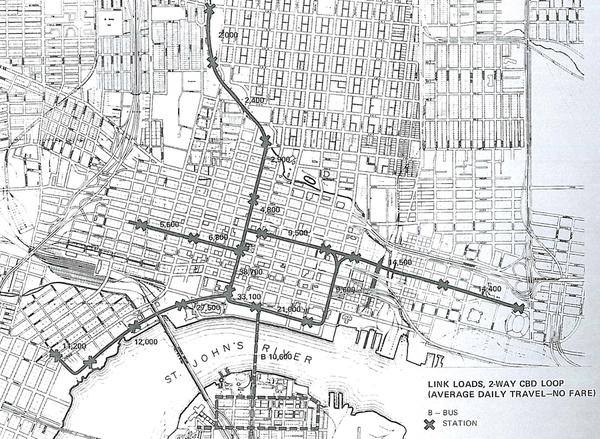 8. Start building a permanent trolley/streetcar network that connects the downtown to the adjacent neighborhoods.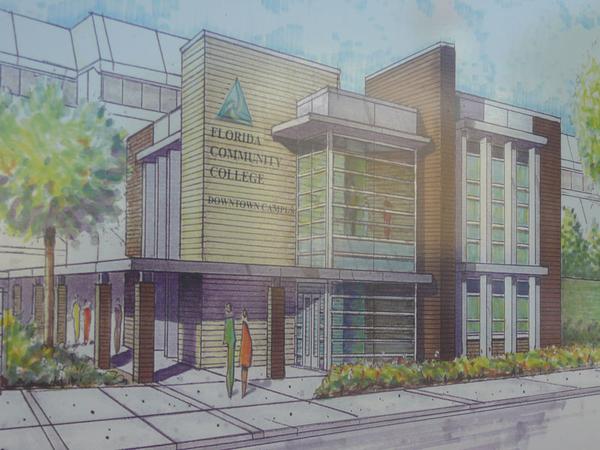 9. Invite JU, UNF, FSCJ and Shands to an immediate conference to see how to accommodate student populations downtown.

10. Establish Tax incentives and grants for researchers and medical staff to live in Durkeeville, Springfield and Brooklyn.

11. Hold public hearings to decide what to do with the Community Block Development Grants.


12. Transfer all funding of DVI and the DIA to the parks department for the purposes of restoring and maintaining all the public spaces in the urban core.
Article by Stephen Dare.
This article can be found at:
https://www.metrojacksonville.com/article/2014-jul-updated-program-to-repair-downtown
Copyright MetroJacksonville.com